'Tis the season for family, friends, and seeing just how many calories we can consume before we make the annual pilgrimage to renew our gym memberships. Any festive feast worth tolerating our in-laws must include an extensive assortment of cookies, and we've got some crafty accompaniments to wash down all that sugar. Santa Claus might pair his cookies with milk, but we obviously can't trust his palate, so Flying Dog Beer it is.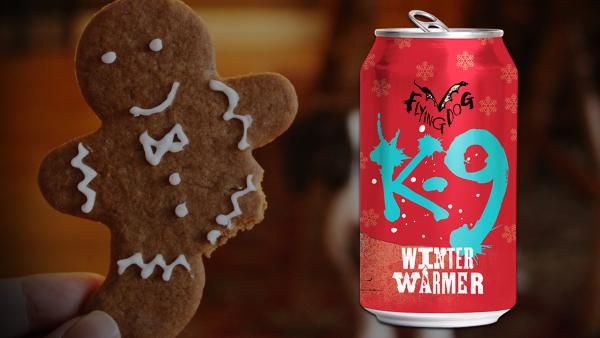 Gingerbread + K9 Winter Warmer
These edible little men are perfect for satisfying your cannibal-curious tendencies, but they require a beverage that can stand up to that sweet molasses and warm ginger. For this one, match complexity with complexity. K9's cardamom, vanilla, and cocoa round out gingerbread's medley of holiday spices, and its dark fruit and candied orange notes play perfectly with ginger. It's like we brewed this beer for the holidays or something.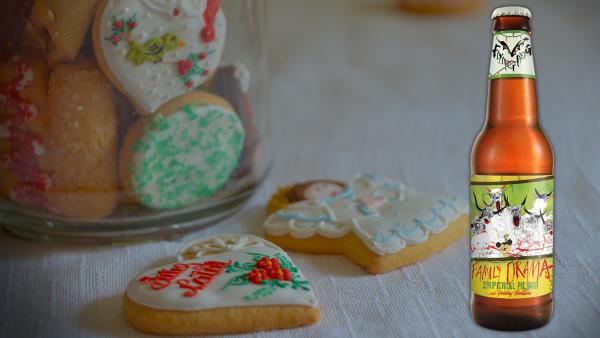 Sugar Cookies + Family Drama Imperial Pilsner
Known for their key contributions to the dental industry, these sugar-coated shapes are a mainstay in any holiday cookie collection. Family Drama's subtle breadiness and floral hop profile will tone down the sweetness and enhance the sugar cookie's buttery biscuit character while its elevated ABV helps level out your sugar high.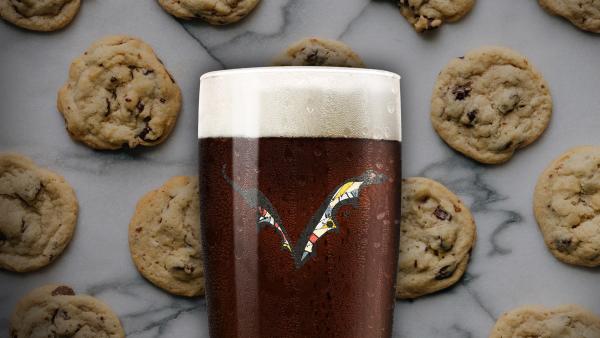 Chocolate Chip Cookies + Operation Breakfast All-You-Can-Eat Coffee Vanilla Stout
Whether they're made from mom's special recipe or the break-and-bake package you impulse-bought on your last Target run, chocolate chip cookies scream for a dark, full-bodied beer with all the fixings. Enter: Operation Breakfast with its bold notes of coffee, vanilla, maple, and, of course, chocolate. This surprisingly-smooth stout plays up the cookie's slight saltiness and adds depth to those beautiful little chocolate morsels. And if you really want to live, dunk that bad boy. We dare you.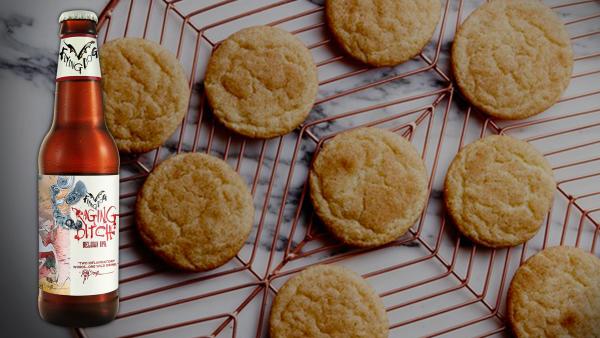 Snickerdoodles + Raging Bitch Belgian IPA   
Once upon a time, a gingerbread man fell in love with a sugar cookie, and now we have snickerdoodles. Raging Bitch's sweet malts and Belgian yeast spiciness cut the cookie's sweetness, and slight banana notes play perfectly with cinnamon. Like Bananas Foster without the risk of burning down your sister's house.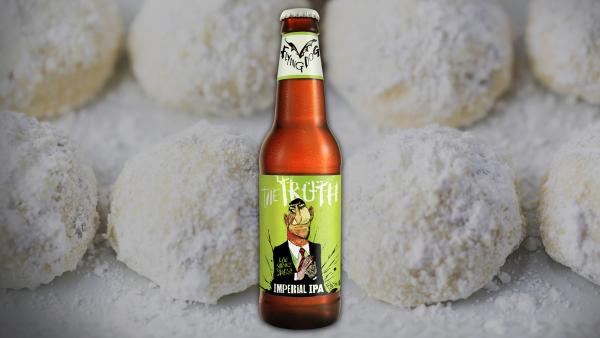 Snowballs + The Truth Imperial IPA
Sometimes you feel like a nut. Sometimes you feel like a bunch of pulverized nuts scattered throughout shortbread and coated with powdered sugar. We've all been there. The Truth has enough malty sweetness to enhance the cookie's nutty character while its complex hop profile adds just enough bitterness to cut through all that white stuff. Unless you wiped it on your pants. No judgment. We just don't have a beer for that yet.