Frederick County is a fun destination for foodies. The area is well known for its farm-fresh foods, local brews and great restaurants. However, there are some specialty food finds that visitors should be sure to check out when they're in the area.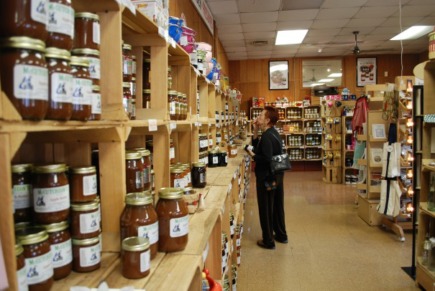 McCutcheon's Apple Products, Inc., has been a family owned and operated business located in Frederick for four generations, dating all the way back to 1938. As the name implies, the company specializes in apple products including apple butter, apple pie preserves, apple jelly, apple juice, applesauce, apple cider vinegar, apple butter barbecue sauce, and more. You'll also find fruit butters, preserves, jams, jellies, juice sweetened spreads, hot sauces, salad dressings, relishes, honey, BBQ sauces, baking mixes and more. The company is proud of its old fashioned, homemade quality that produces products you will love. They also use real cane sugar and natural fruit juices as sweeteners. McCutcheon's products are sold throughout the region at places like Catoctin Mountain Orchard, but you'll find the largest selection at the McCutcheon's Factory Store in Downtown Frederick.
When you think of maple syrup you probably think of Vermont Maple Syrup, but did you know you can enjoy local maple syrup right here in Frederick County? Each March, the annual Maple Syrup Demonstrations take place at Cunningham Falls State Park in Thurmont. During the two weekend event, visitors can learn about tree tapping to harvest maple tree sap, how sap is collected, and the process of boiling the water off to get sap that has been concentrated into maple syrup. In addition to the demonstrations, hot food is available including pancakes (with maple syrup, of course), sausage, sausage sandwiches and hot dogs. Maryland maple syrup is available for purchase as well as maple candy and maple spread.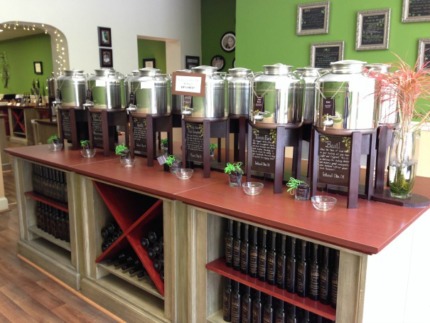 Lebherz Oil and Vinegar Emporium (LOVE's), located in the heart of Downtown Frederick, offers 50 different varieties of fresh olive oil and aged balsamic vinegar on tap. You'll find infused and fused olive oils in flavors like Chipotle, Harissa, and Wild Mushroom and Sage. LOVE's carries extra virgin olive oils that are made within hours of the olives being picked and pressed. They carry other specialty oils like Black Truffle and Roasted Almond. The vast array of dark balsamic vinegars includes everything from Dark Chocolate to Lavender to Vanilla. They are smooth and sweet, working well in desserts, fruit salads, marinades, and salad dressings. LOVE's selection of white balsamic vinegars, like their dark balsamic counterparts, is aged for 12 years in wooden casks in Modena, Italy. They are sweet, delicious, and slightly tangier than the dark balsamic vinegars. The oils and vinegars at LOVE's are stored in special stainless steel canisters called fustis. Customers are invited to sample from the fustis and when you find an oil or vinegar you like and wish to purchase, it is poured fresh into a custom glass bottle, straight from the tap!       
The next time you're in Frederick County, be sure to check out these and other great food finds. Not only can you enjoy delicious food while you're here, you can take some along home with you! You can even check out the McCutcheon's website and the Lebherz Oil and Vinegar Emporium website for great recipes!