Travelers to Frederick will quickly come to realize that this region loves its local restaurants. Ask any local and recent traveler to the region, and you'll probably get a long list of favorite restaurants and places to find the best beer, cocktails, or wine in Frederick County.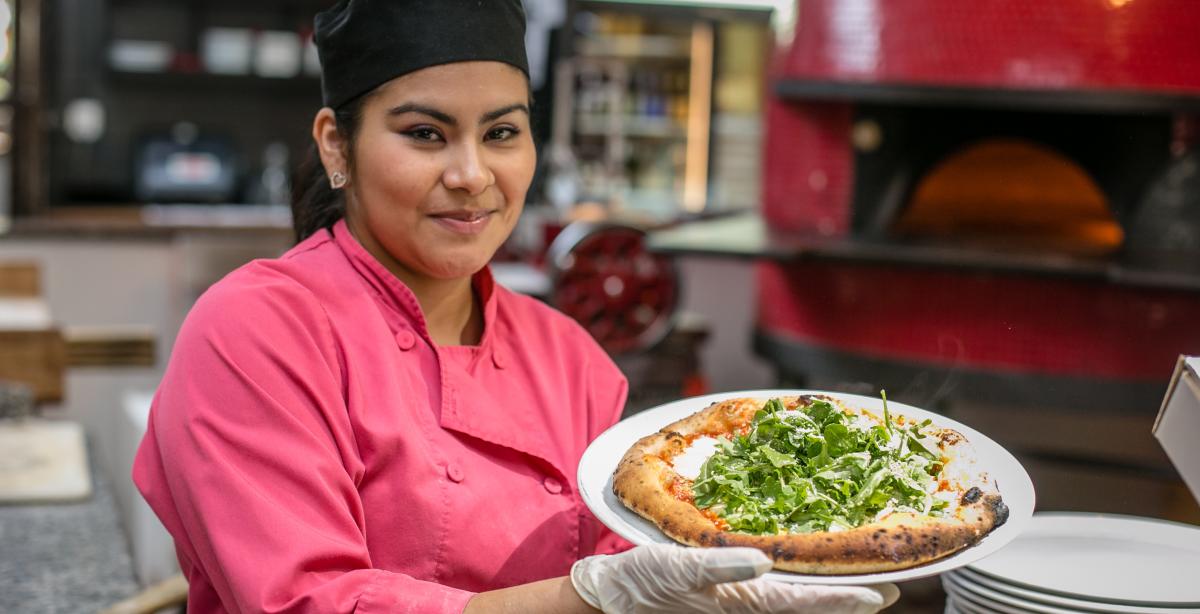 Among these beloved gathering places, you'll find restaurateurs serving up delicious fare from across the globe. Frederick, like much of the region around Baltimore and Washington, is a meeting place where cultures, languages, and food from around the world can be found everywhere you turn. 
So we've endeavored to put a little guide together for the visitor (or local) to Frederick who is looking for a taste of the world on their visit to this hip and historic community in the heart of Maryland. 
---
Sabor de Cuba crashes the Frederick dining scene with aromas and flavors that evoke the rich culinary heritage of Cuba. - Downtown Frederick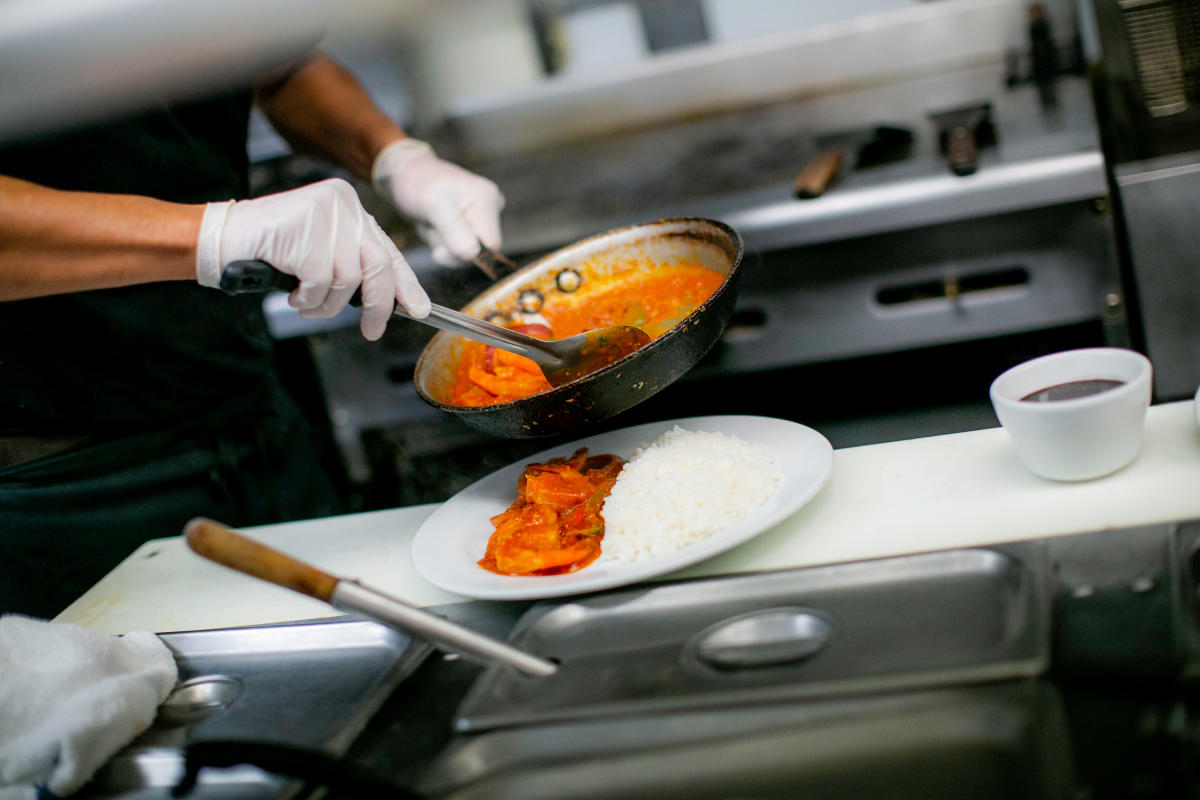 Traditional Cuban fare is always served up fresh at Sabor de Cuba (Turner Photography)
One of the new additions to the local dining scene (taking over from Cafe Anglais), the Rolling Scones brings a taste of England to Downtown Frederick with tea, scones, and much more. - Downtown Frederick
An authentic Greek restaurant with roots dating back more than 60 years ago when Alekos Kontos emigrated to the United States from Greece and started restaurants in the DC area. His family continues his legacy in Middletown. - Middletown 
Tucked away in the Golden Mile neighborhood of Frederick, Clay Oven serves up modern interpretations of traditional Indian cuisine. - Golden Mile
A Frederick institution for more than 35 years, Bushwaller's dishes out Irish and American staples. - Downtown Frederick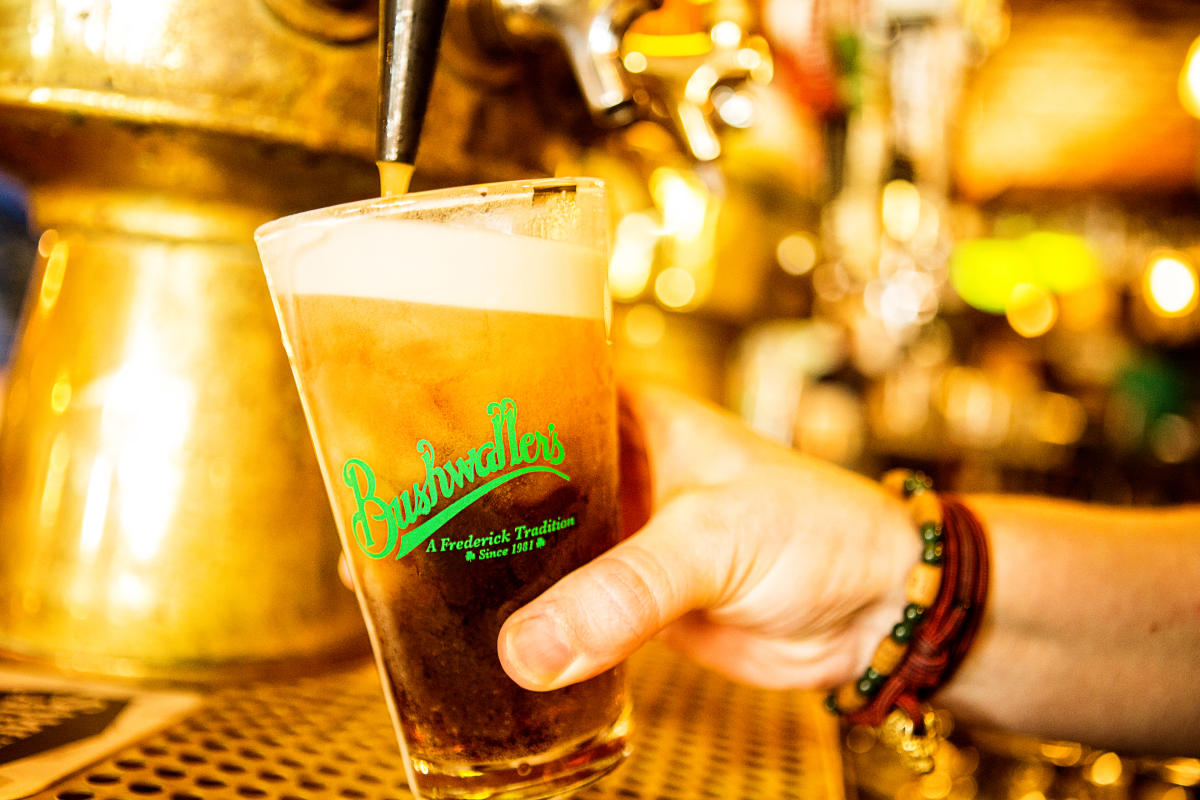 A glass of Guinness goes well with the traditional fare at Bushwaller's (Visit Frederick) 
Delicious Italian food can be found throughout Frederick County - from historic buildings in Downtown Frederick to Middletown and many other locales. - various locations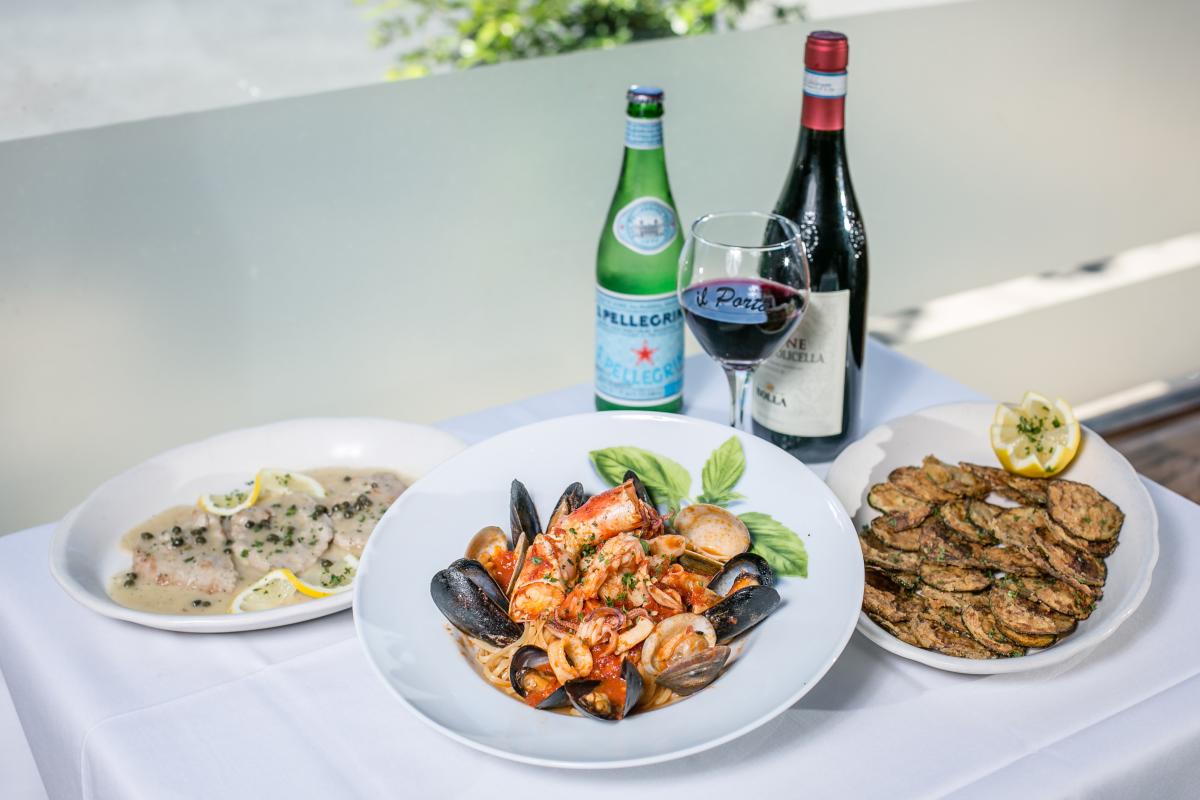 Il Porto in Downtown Frederick serves up traditional Italian favorites (Brodie Ledford)
Jerk 'N Jive Caribbean Kitchen is a family-owned and operated Caribbean Style restaurant known for its traditional Jamaican menu items. - Frederick 
Lazy Fish uses the freshest ingredients, bringing a fusion-swing as well as sushi to East Patrick Street in Downtown Frederick. - Downtown Frederick 
Want delicious sushi without heading into the heart of downtown? Try Simply Asia in Thurmont for pan-Asian fare, including delicious rolls. - Thurmont
A grocery store on the list of restaurants? Why, yes! H-Mart on the Golden Mile brings an Asian grocery store to the community while also serving up incredible Korean fare. - Golden Mile 
Hungry Seouls is a recent addition to the culinary scene in Frederick. Utilizing the facilities at The Cook's Kitchen, a shared kitchen space on East Church Street, this carry-out pop-up offers Korean food on Fridays and Saturdays (pre-ordering is encouraged). - Frederick
Frederick County has no shortage of excellent Mexican fare - try one of these delicious options: Cacique, Casa Rico, La Casona, La Paz, Cafe Bueno - various locations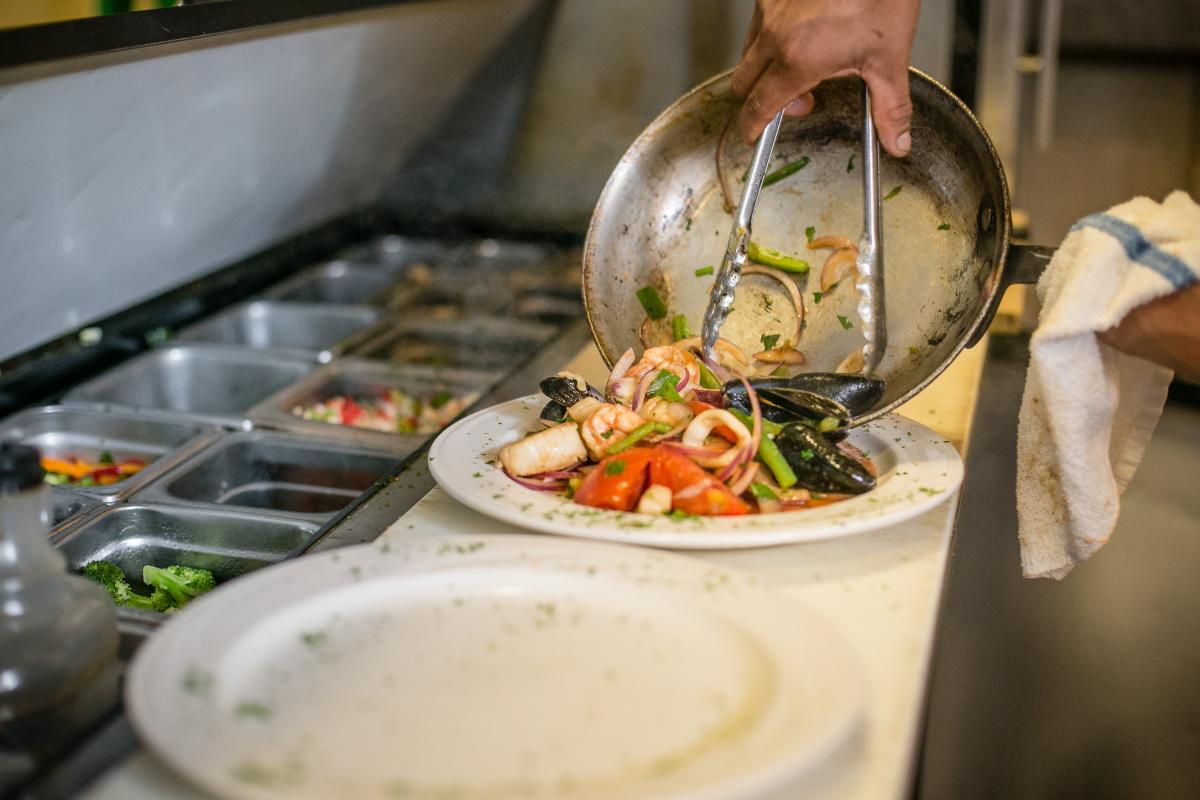 Fresh seafood at Cacique (Brodie Ledford)
Mayta's specializes in Peruvian fare and can be found on Buckeystown Pike just south of Downtown Frederick. You can also find their food truck at various locations around the County. - Westview Shopping Complex 
Looking for delicious Spanish tapas? Isabella's is your destination right on Market Street in Downtown Frederick. - Downtown Frederick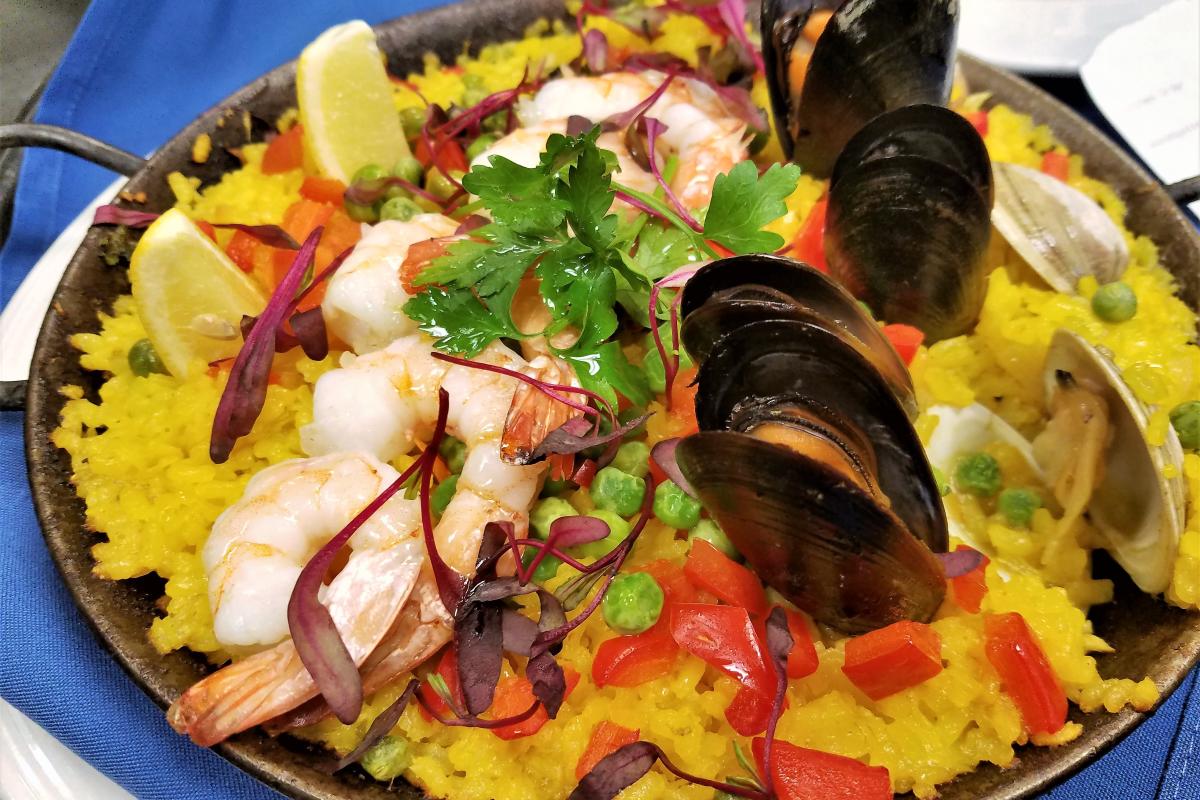 Paella is also among the Spanish favorites at Isabella's (Visit Frederick) 
A part of the Downtown Frederick community since 2011, Sumittra serves authentic Thai and fusion food crafted at this family-run business with deep connections back to Thailand. - Downtown Frederick 
Frederick's food truck scene has exploded in recent years and Arepa Queen is among the best. Find this roaming food truck serving delicious Venezuelan street food at various locations throughout Frederick County. - various locations 
In desperate need of a bowl of pho? Lucky Corner in Westview is the go-to place for Vietnamese food in the Frederick area. - Westview Shopping Complex 
Located on Route 15 in northern Frederick County, Motherland Kitchen takes inspiration from a variety of Western and Central African cuisines. - Northern Frederick County 
---
Want to find more restaurants in Frederick County? Visit our "Eat and Drink" section and learn more!