Working on your holiday shopping? Have some real foodies on your list? Look no further than Frederick for unique and delicious culinary treats! From gourmet to country cooking there is something here for every food lover!
---
1. McCutcheon's

McCutcheon's Apple Products, Inc., has been a family owned and operated business located in Frederick for four generations. As the name implies, the company specializes in apple products including apple butter, apple pie preserves, apple jelly, apple juice, applesauce, apple cider vinegar, apple butter barbecue sauce, and more.
You'll also find fruit butters, preserves, jams, jellies, juice sweetened spreads, hot sauces, salad dressings, relishes, honey, BBQ sauces, baking mixes and more. McCutcheon's products are sold throughout the region at places like Catoctin Mountain Orchard, but you'll find the largest selection at the McCutcheon's Factory Store in Downtown Frederick.
---
2. Lebherz Oil and Vinegar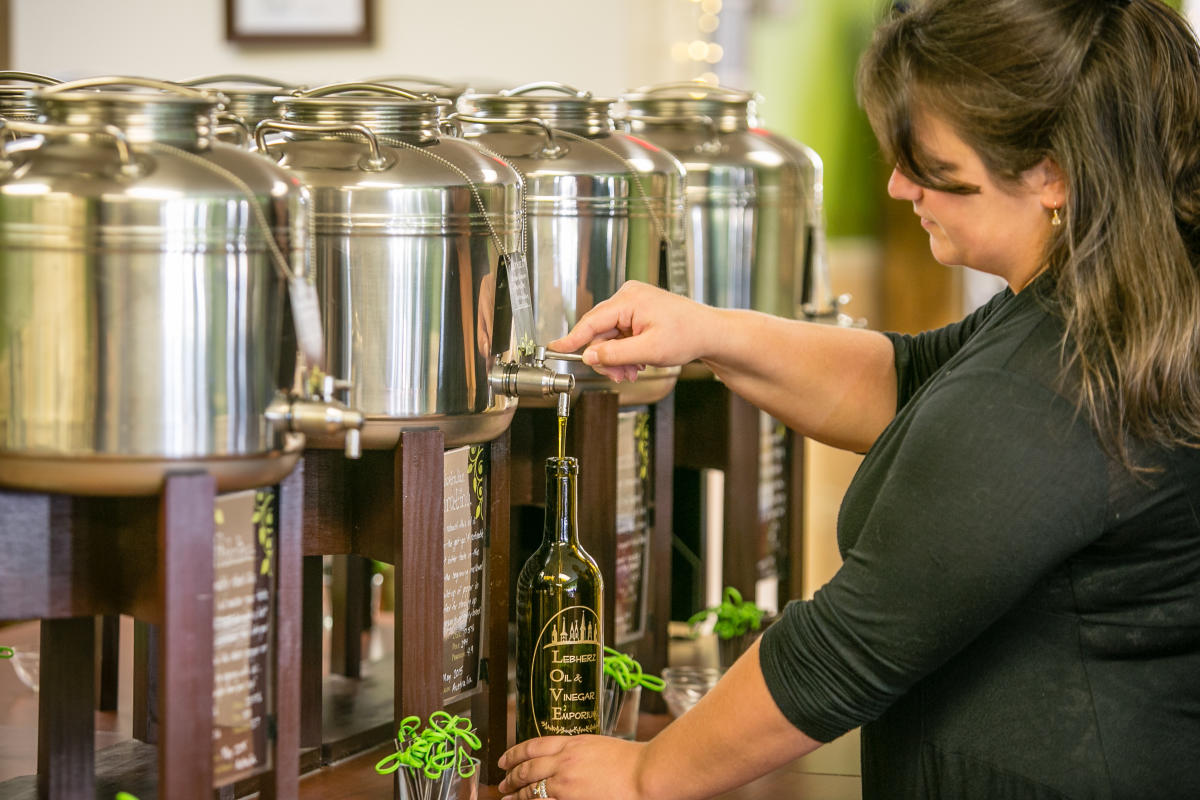 Lebherz Oil and Vinegar Emporium (LOVE's), located in the heart of Downtown Frederick, offers 50 different varieties of fresh olive oil and aged balsamic vinegar on tap. You'll find infused and fused olive oils in flavors like Chipotle, Harissa, and Wild Mushroom and Sage.
LOVE's carries extra virgin olive oils that are made within hours of the olives being picked and pressed. The oils and vinegars at LOVE's are stored in special stainless steel canisters called fustis. Customers are invited to sample from the fustis and when you find an oil or vinegar you like and wish to purchase, it is poured fresh into a custom glass bottle, straight from the tap!    
---
3. The Perfect Truffle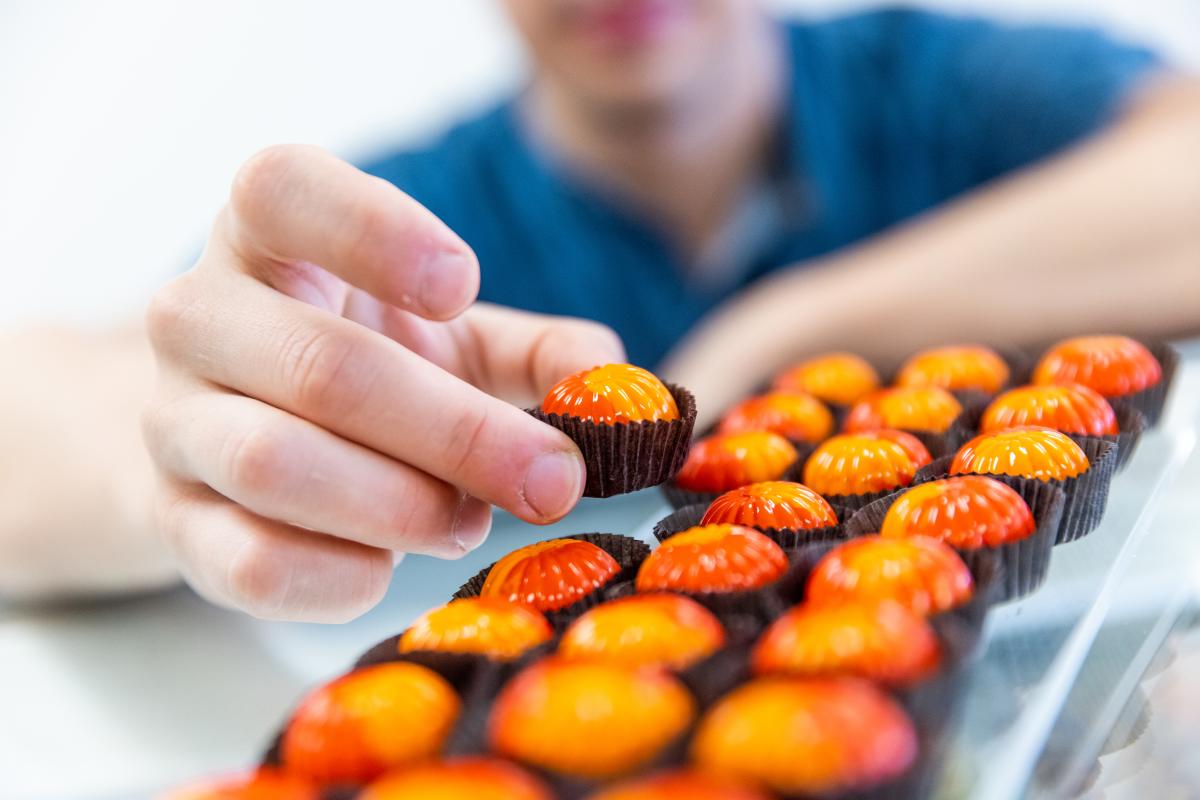 It's not a real holiday celebration without getting your hands on some wonderful, unique, local sweets. The Perfect Truffle is increasingly popular for its high-quality gourmet chocolates and truffles with seasonal flavors like egg nog, fig honey, pumpkin pie, oatmeal stout and maple. The truffles are beautifully adorned in bright colors and perfect shapes, and during the holidays, The Perfect Truffle serves warm hot chocolate, too.
---
4. Zoe's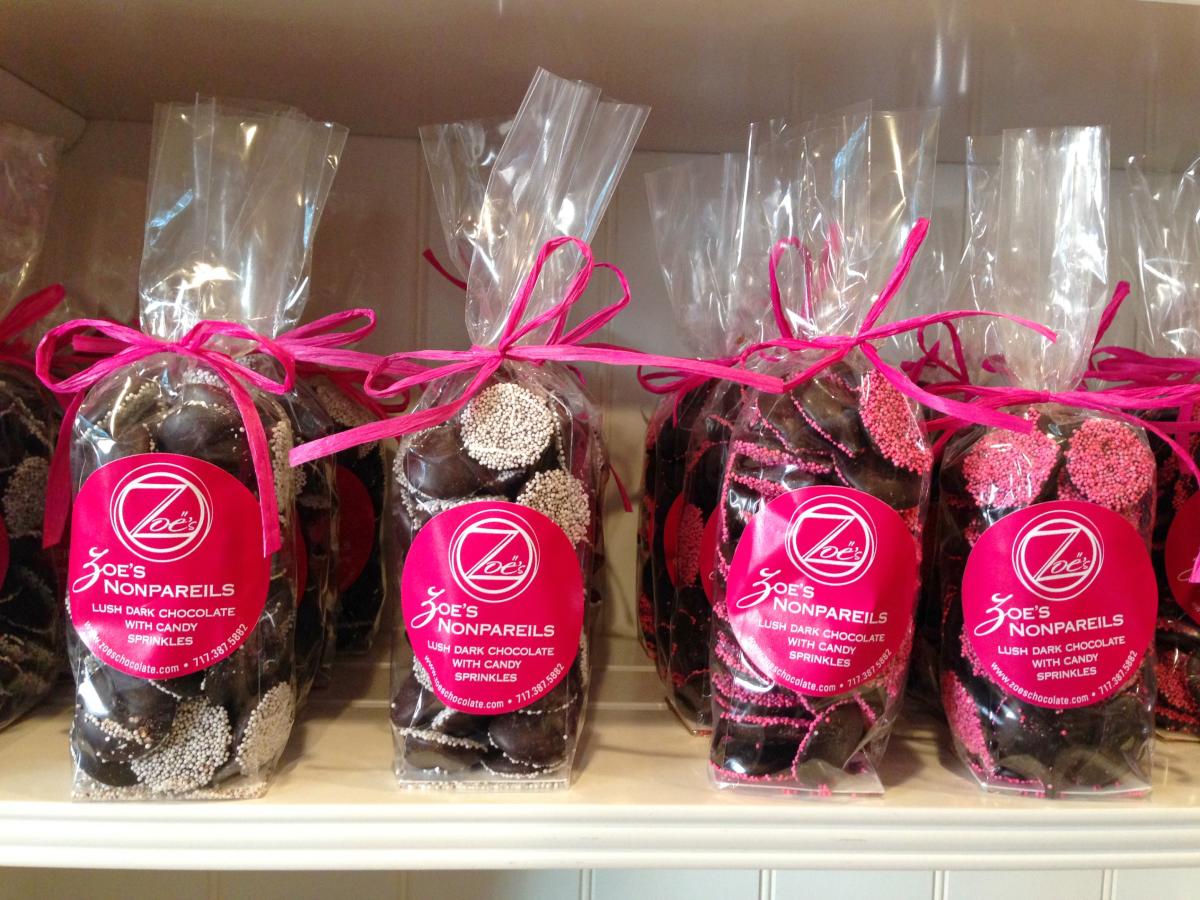 Zoe's on Market Street is another great place to get your chocolate fix—or chocolate gifts for someone else on your Christmas shopping list. The chocolate shop is known for its perfectly crafted treats in custom shapes and flavors of the holidays including apple pie and spiced pear chocolates. Zoe's also prepares specialty holiday candies, including its one-of-a-kind peppermint and cinnamon candy canes that were featured in Saveur Magazine. The shop also sells teas, toffee, brittle, coffee and gift baskets. 
---
5. The Pasta Palette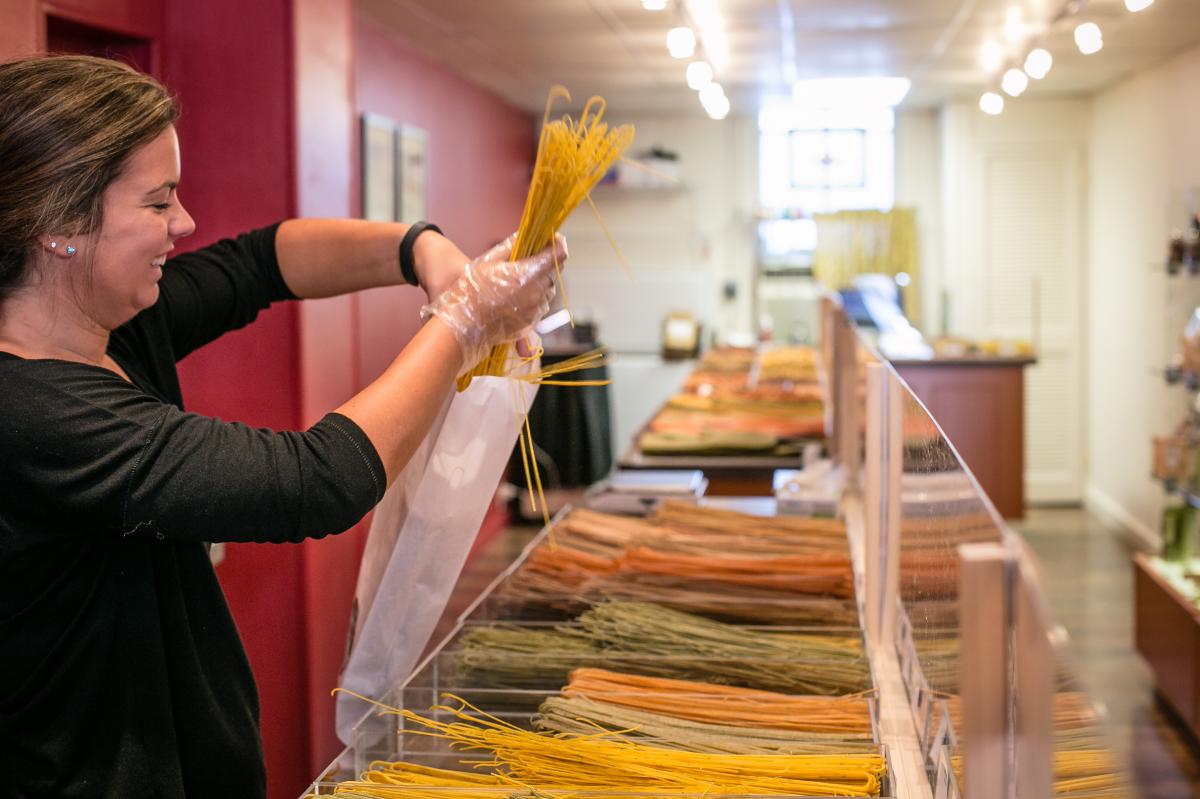 Pasta lovers will rejoice at this gift - The Pasta Palette in Downtown Frederick is the perfect place to explore dozens of varieties of pastas, unique sauces, and everything to make the next bowl something special. You'll find 75 different kinds of pasta here, including gluten-free and vegan options.