If you've never been to a Frederick Keys game at Harry Grove Stadium, you might have a few common misconceptions about the experience. You might think the only reason to buy a ticket is to watch baseball. You might think Nymeo Field is just another ballpark. You might not realize how much fun a trip to see this MBA draft league team can be. Here are 5 best things about a Frederick Keys game!
5. Keyote
Like any good mascot, Keyote is out at every game cheering on his favorite people. You can find him shaking his giant car keys, leading games between innings, and lending his hat to unsuspecting children.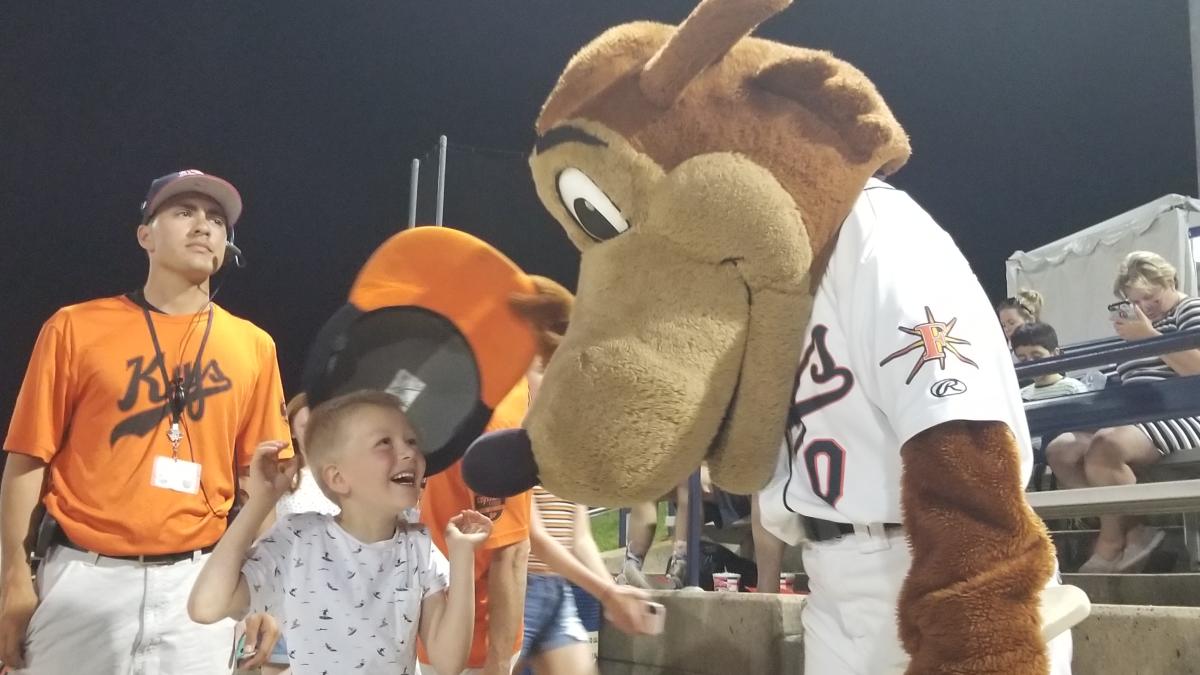 4. The Food
Sure, you could get the traditional hot dog and Cracker Jack. You could also get this gourmet beer brat from local restaurant Roasthouse Pub. Local favorites Brewer's Alley, Bruster's Ice Cream, and Pretzel and Pizza Creations can also be found at the park.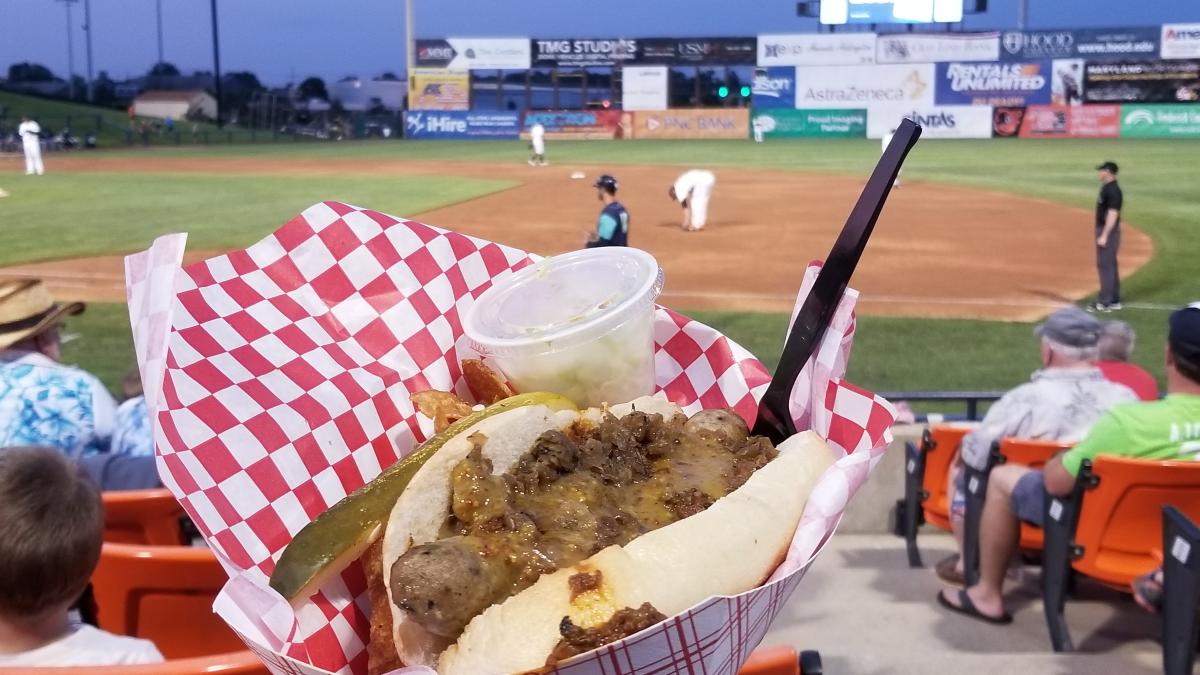 3. The Seats
There are no nosebleed seats here! Whether you purchase a front row seat or a general admission ticket, you won't pay more than $15 and you are guaranteed to have a fantastic view. Plus you can get up close and personal with future major and minor league players.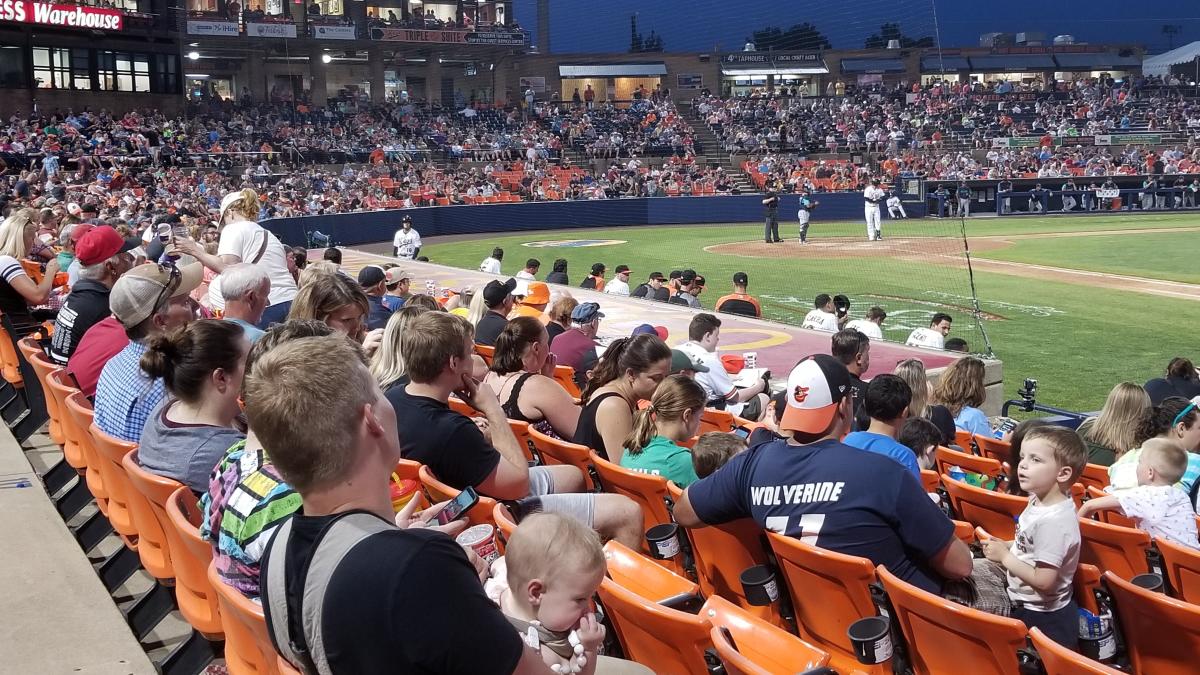 2. The Local Beer
New this year is 4 1/2 Taphouse, serving over 20 varieties of local beer on tap at each game. You'll find fan favorites like Flying Dog next to brews that are new to the scene like Idiom.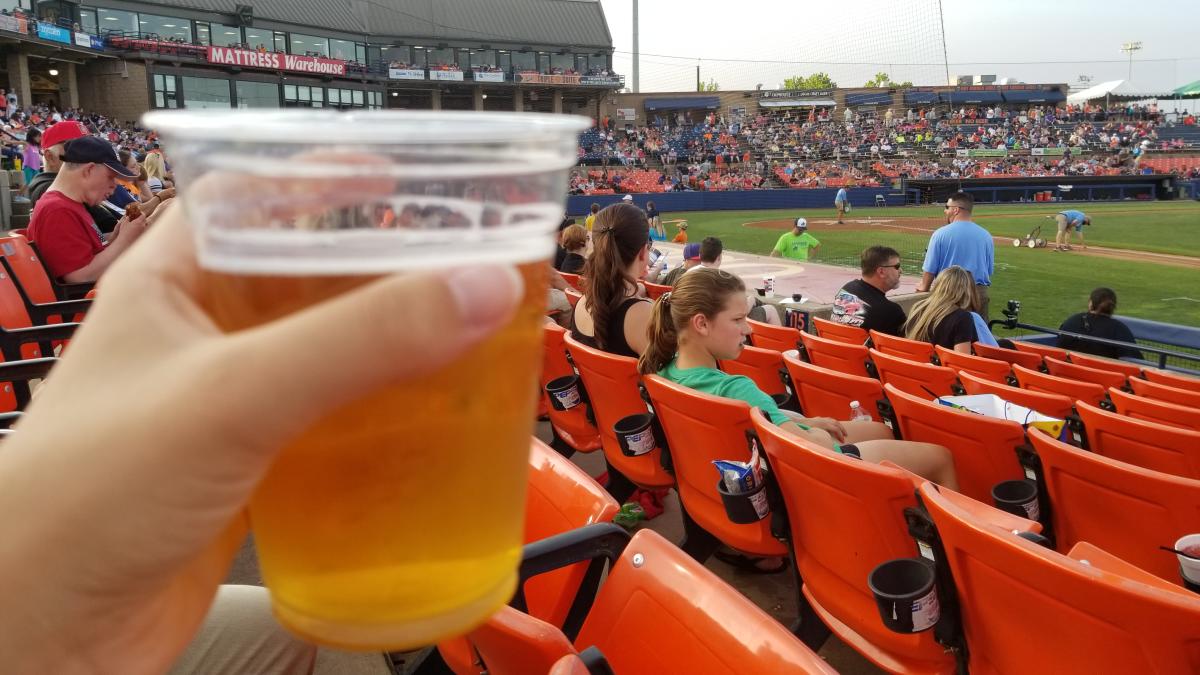 1. The Sillyness
What is the best part of a Frederick Keys game? The fun of course! Yes, the picture below is a man dressed like a hot dog throwing free hot dogs into the crowd (who is going wild by the way). Other fun includes dropping candy onto the field from a helicopter, players wearing Rugrats jerseys throughout the game, and appearances by some of Keyote's mascot friends like My Little Pony.