Back To Previous Page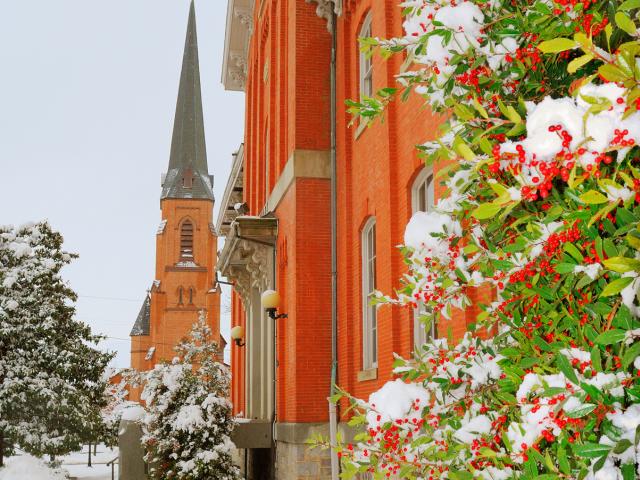 City Hall
Frederick's historic buildings are beautiful in any weather. Courthouse Square is home to various sculptures.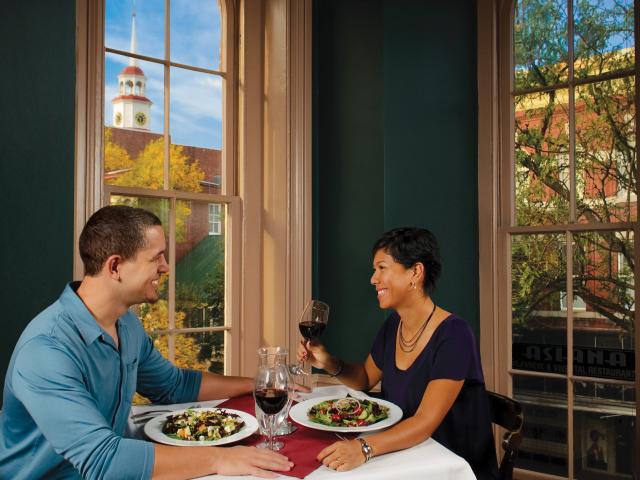 Brewers Alley
Frederick County is home to hundreds of restaurants and eateries, offering diners the freshest local ingredients, world-class cuisine and ambiance, Maryland-style fare, and international cuisine.
Holiday Shopping
Regardless of season, weather, or day of the week, shopping remains a steady and significant attraction in Frederick County.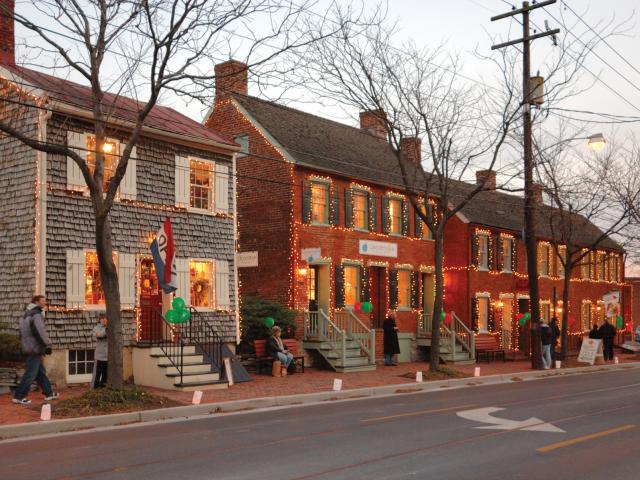 Shab Row
Referred to as Shab Row, this quaint section of Everedy Square offers a unique shopping experience in beautifully renovated 19th century buildings.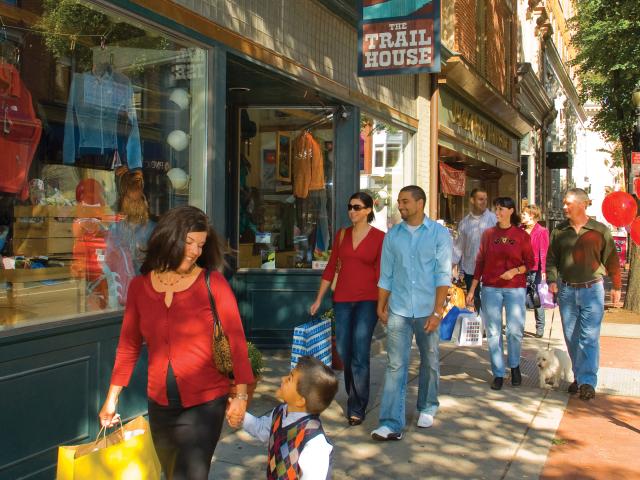 Shopping in Downtown Frederick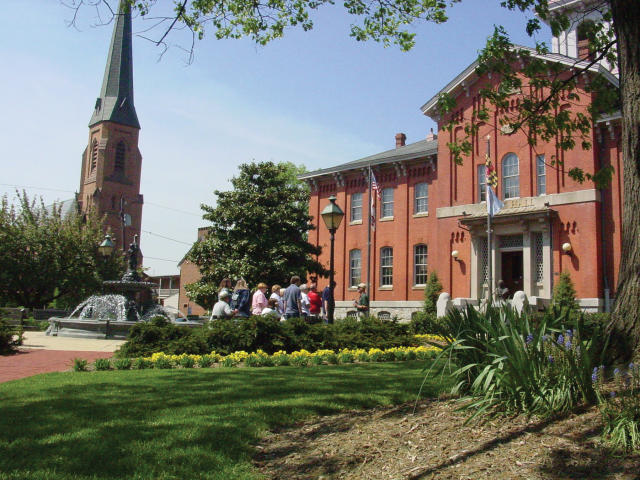 Walking Tour
On one of Frederick County's many walking tours you can see Frederick's first Court House, City Hall. This Victorian style building was constructed in 1862, and has been described as "one of the prettiest courthouse squares in America." In 1765, Frederick citizens assembled in the courtyard and burned effigies of government officials in demonstration of the Stamp Act.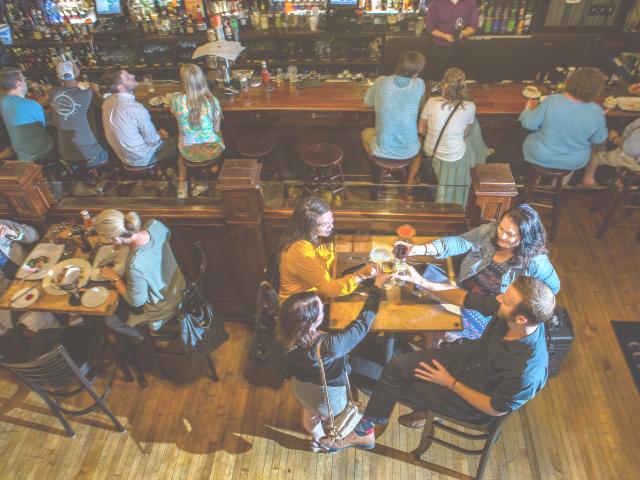 Ayse Meze
Credit: Andrew Murdock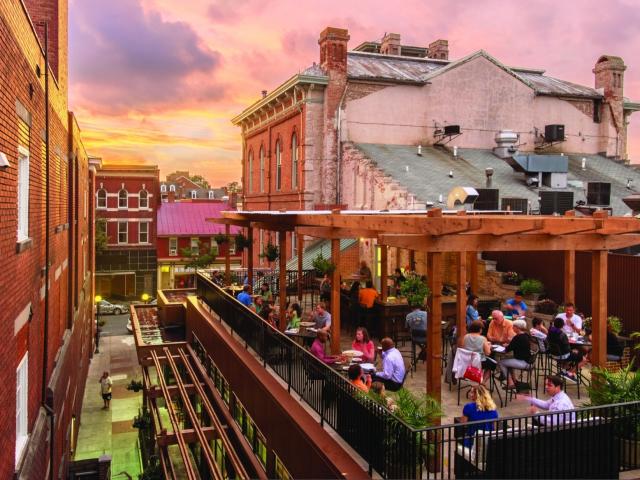 Brewer's Alley Rooftop Bar
Credit: Andrew Murdock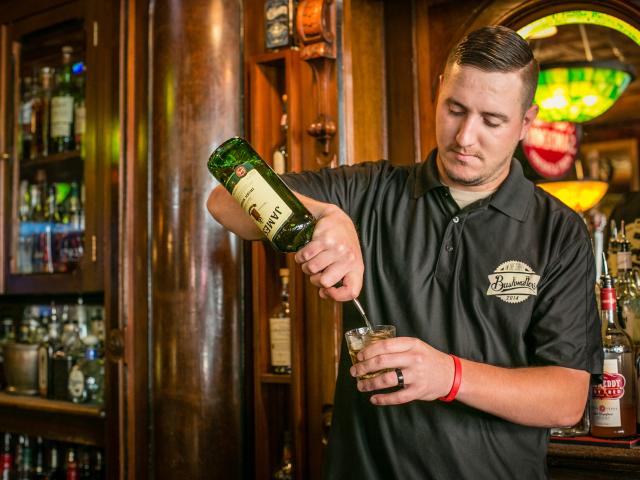 Bushwallers
Credit: Andrew Murdock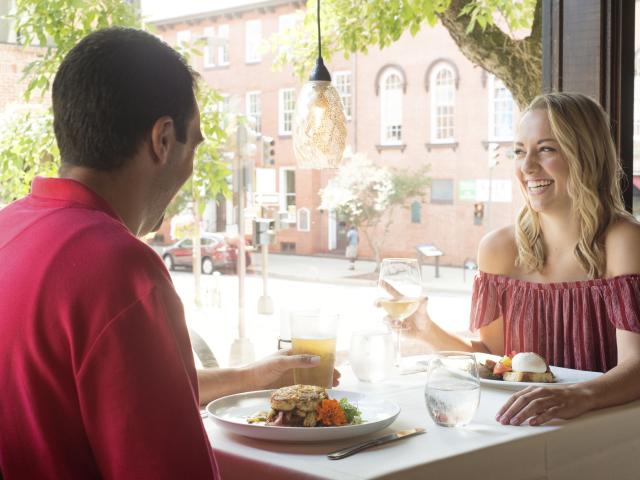 Firestone's Culinary Tavern
Credit: Andrew Murdock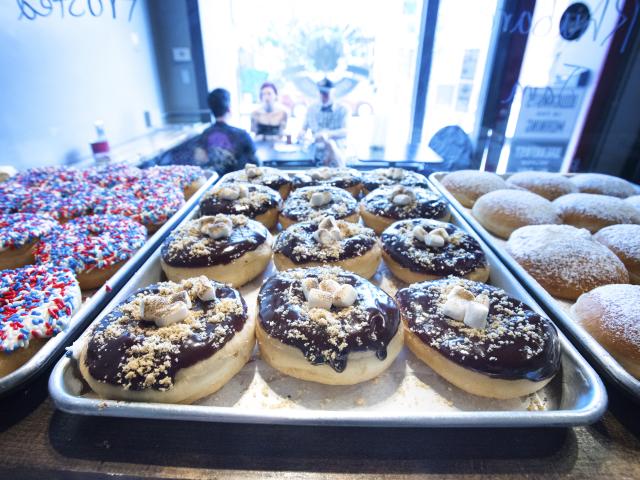 Glory Doughnuts
Credit: Andrew Murdock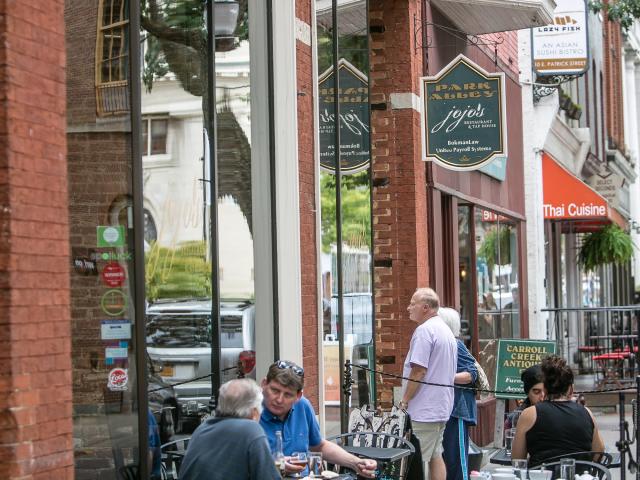 Jojo's Restaurant and Taphouse
Credit: Andrew Murdock
McCutcheon's Factory Store
Credit: Andrew Murdock