Back To Previous Page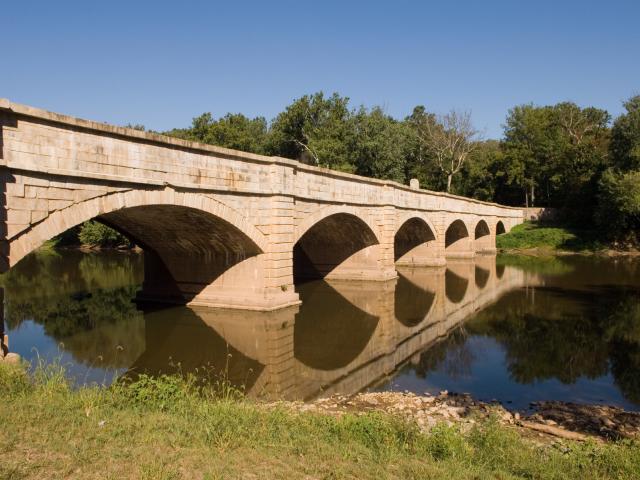 Aquaduct
The Monocacy Aqueduct is the largest aqueduct on the Chesapeake and Ohio Canal, crossing the Monocacy River just before it empties into the Potomac River. The 438 foot aqueduct as built by three separate contractors between 1829 and 1833.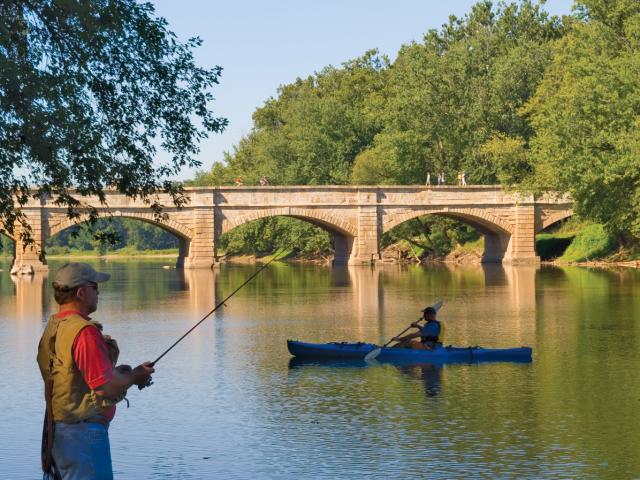 Fishing
Endless opportunities for outdoor recreation exist along the Monocacy Aqueduct on the C&O Canal. Visitors are invited to hike, fish, kayak and bike along the beautiful Monocacy River.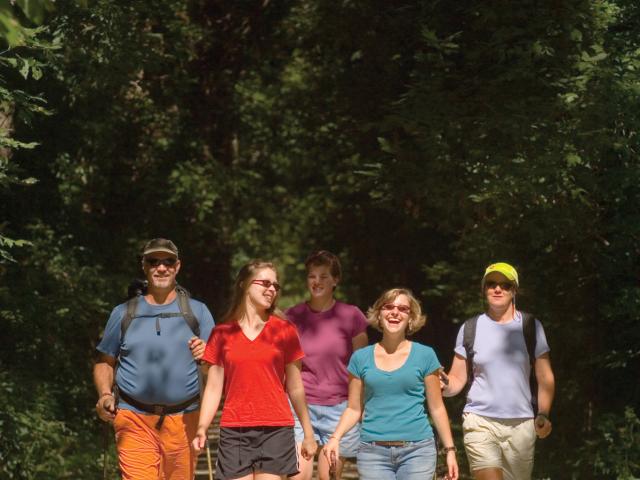 Hikers on the C&O Canal Towpath
Hiking trails can be found throughout over 40,000 acres of parkland that surround the Monocacy Aqueduct.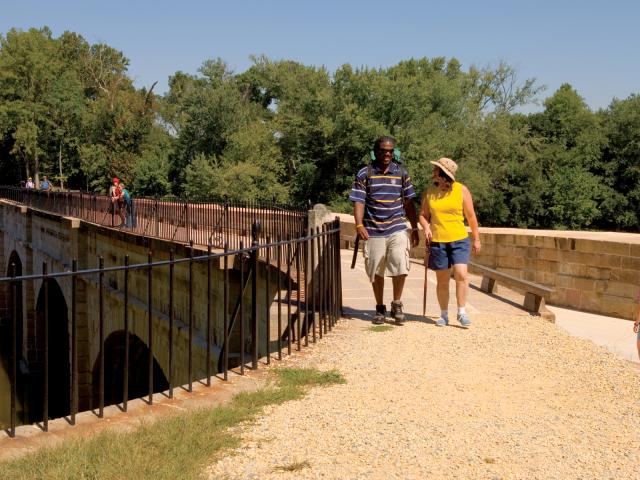 Hiking
Take a leisurely stroll, hike or bike ride for miles along the National C&O Canal.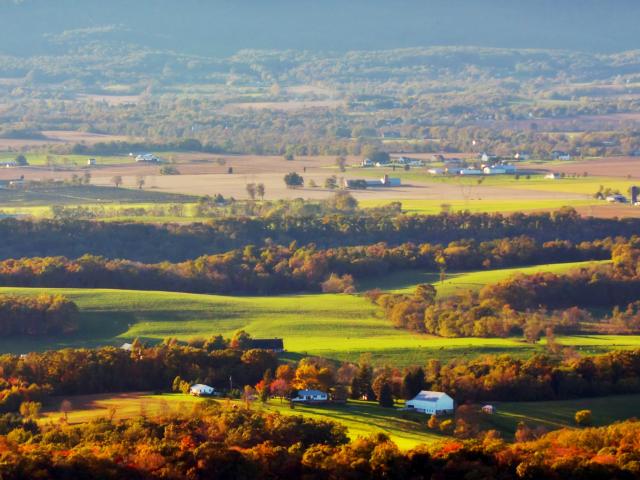 Sugarloaf Mountain
Located in Southern Frederick County, Sugarloaf Mountain offers hiking trails and scenic overlooks from its summit. During the American Civil War, the Union used the mountain as a signal station, which proved instrumental to Union victory in September 1862 during the Maryland Campaign.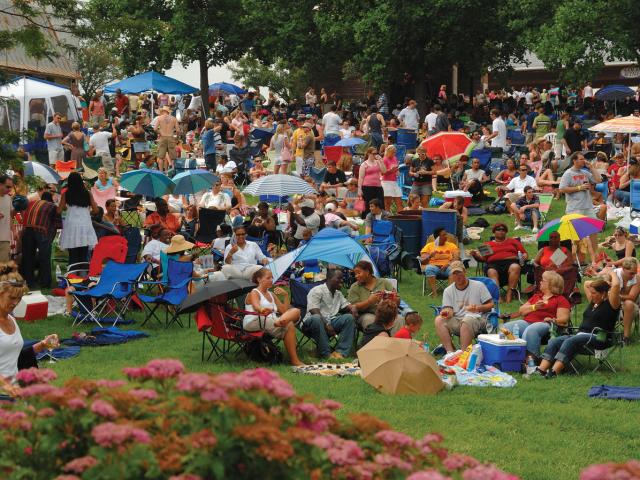 Wine Festival
Families and friends gather together at one of Frederick County's many wine festivals. Visitors are invited to listen to local musicians while enjoying wine from some of Frederick's wineries.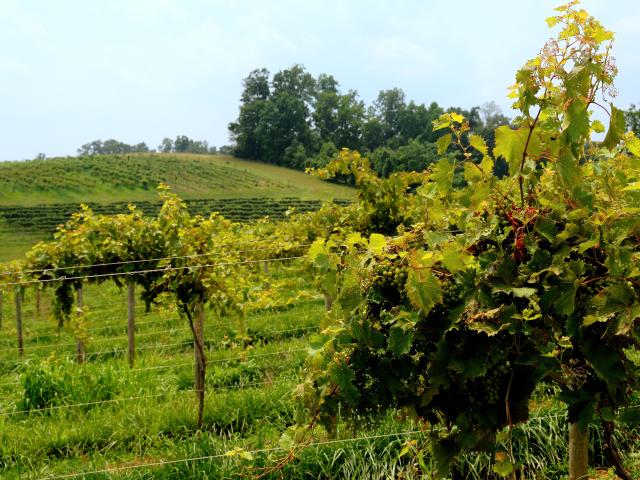 Linganore Winery
Following the Frederick Wine Trail, visitors are invited to discover some of Frederick County's best agricultural bounty: with its beautiful vineyards and outstanding wines. The Trail is made up of nine wineries and their combined 120-plus acres of vineyards. Together these wineries are responsible for over half of Maryland's wine production.