Escape Rooms in Frederick, MD
Use your imagination to crack the codes and complete your mission before time runs out! Frederick's escape rooms are a fun way to put your wits to the test.
---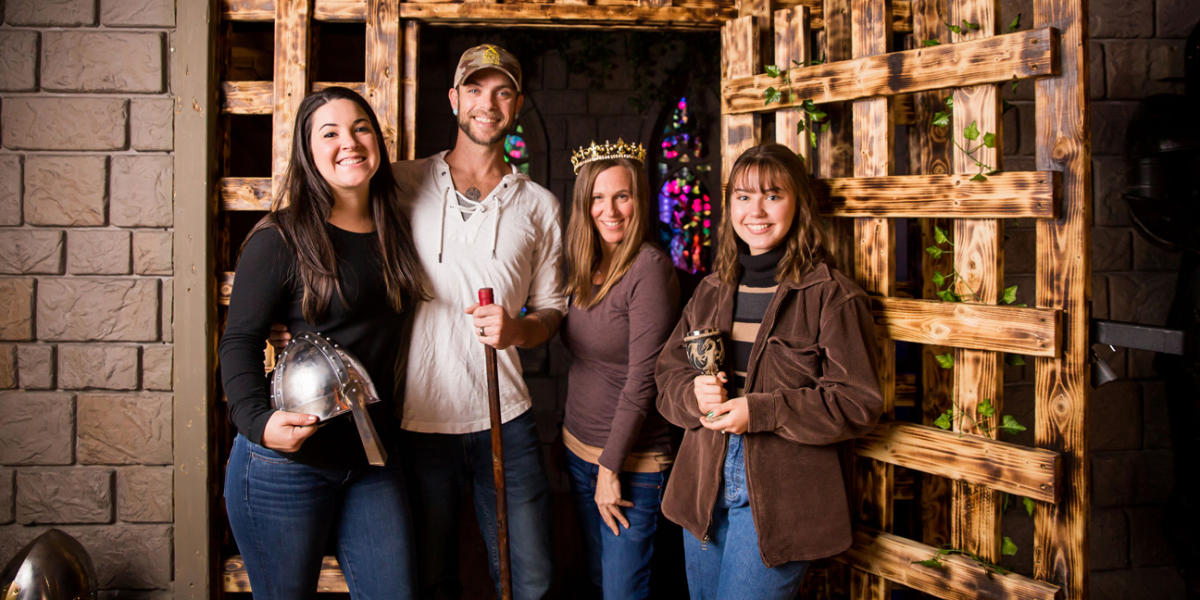 Team up to spot clues, solve puzzles, accomplish tasks, and find your way out within 60 minutes at Clue IQ: An Escape Room Experience! 
Clue IQ currently has four games available at their location on Carroll Street in Downtown Frederick: 
EXCALIBUR
Lead your team of knights on a quest to retrieve Arthur's crown, recover Excalibur and become ruler of Camelot.
CRANE MANOR
The Paranormal Response Task Force needs your help investigating the mysterious Crane Manor to put an end to the Headless Horseman forever.
OPERATION JINGLE BELLS
Lead your team on a journey to the North Pole to help take down the mischievous elf Slappy and save Christmas!
BLITZKRIEG
Your mission, should you choose to accept it, is to lead your WWII special ops team on a raid to recover a mysterious artifact.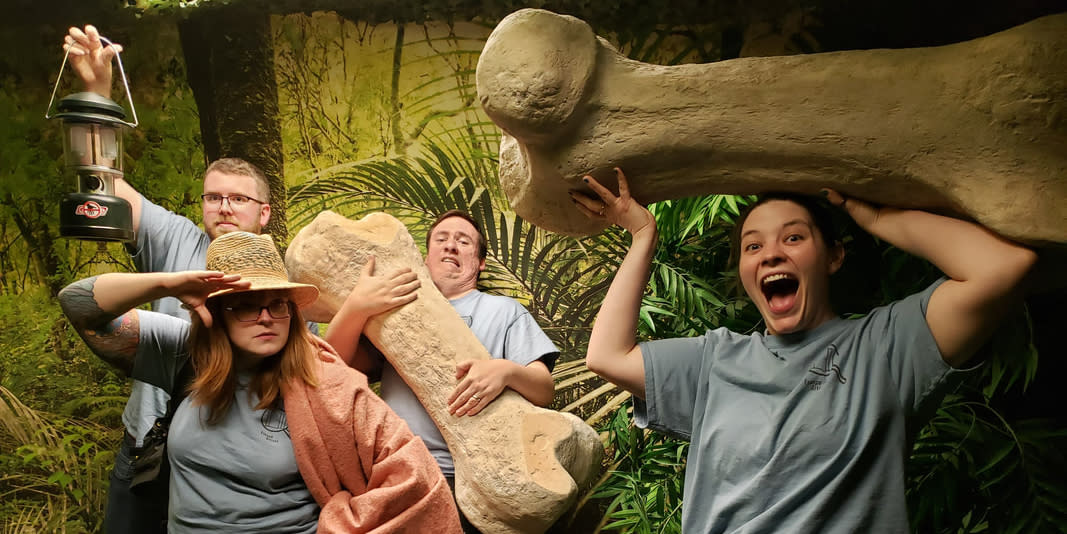 Immerse yourself in the epic experience of a lifetime at Surelocked In Escape Games in Downtown Frederick! Win or lose, nothing beats having a great time with those you love. 
Surelocked In is currently offering these escape rooms: 
TYRANNOSOLVEUS REX
When something went wrong at the research facility, you were their first call.
Your mission: investigate the site and make things right.
THE GREAT SANTASCAPE
"The List, it's missing!" Santa said with dismay,
"And we simply must find it before Christmas Day!"
WILD WILD QUEST
Hiding in an isolated saloon after being ambushed by outlaws, you need to solve these puzzles if you want to make it out alive. 
THE WITCHING HOUR
Ghost stories always seem silly, until the lights go out. Don't be afraid! After all, stories are only stories, right?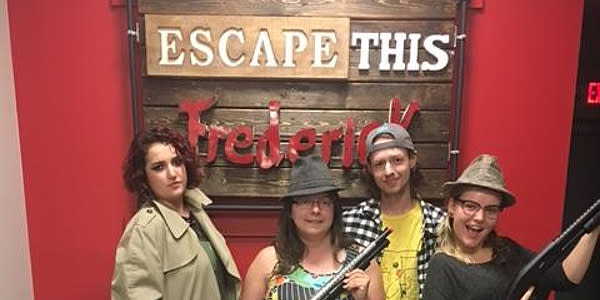 Find adventure and immerse yourself in a live-action adventure game at Escape This Frederick! 
Escape This Frederick is currently offering five escape rooms: 
CELL BLOCK 1
You need to escape Cell Block 1! 
MOB BOSS
In this 1980's mob boss office is the diamond you are looking for. 
AGENT 101
It's your team's job of federal agents to stop a rogue spy from completing his task.
HAUNTED
n evil witch's ghost is tormenting Frederick. Your job as ghost hunters is to enter her 100 year old house, find, and capture her ghost. 
FACE-OFF/CRIME SCENE
The Face-Off room is extremely unique. It's one of the only rooms in all of Maryland designed as a competition. Don't have a large group! No worries, you can still solve the mystery. 
---
Uncover the fascinating story behind Frederick County's unique escape room experiences