With warmer weather in Frederick there's nothing more relaxing and fun than getting on the water. Solo or with friends; kayak, canoe, or anything else you can paddle; spending a day on the river is sure to get you in a good mood. Here are two trips from a Frederick native that will get you out there!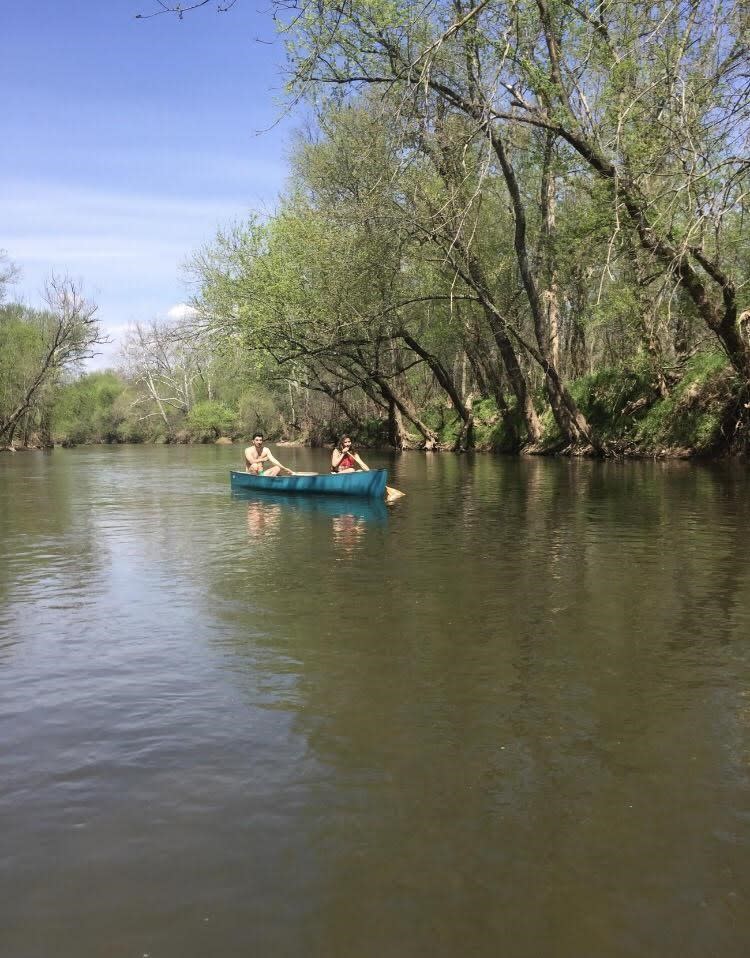 ---
Monocacy River
Riverside Park to Pinecliff Park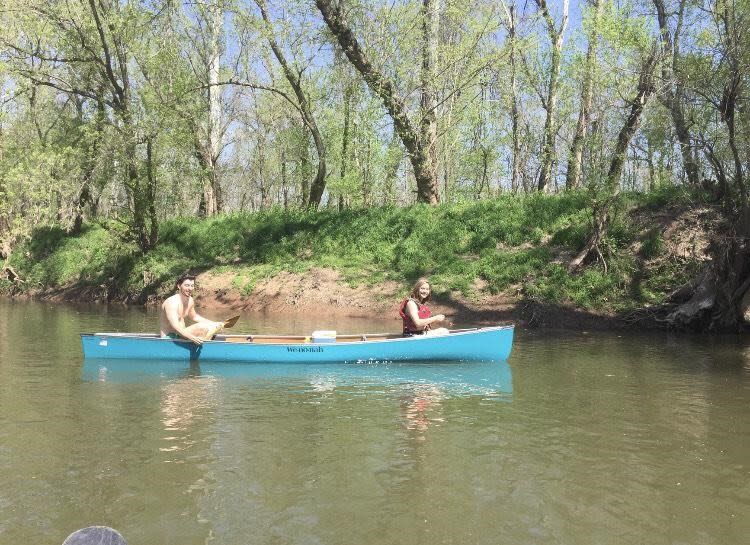 Start at Riverside Park and float downstream a little over 6 miles to Pinecliff Park. Pinecliff Park is just upstream from Monocacy National Battlefield - if you're feeling adventurous, continue to Gambrill Mill. On your left, Union troops commanded by Lew Wallace (who later wrote Ben Hur) held off the Confederate advance on the right bank. Although ultimately the Union forces were forced to cede the ground, they had delayed Jubal Early's forces long enough that Washington D.C. was prepared to fend off the Confederate advance.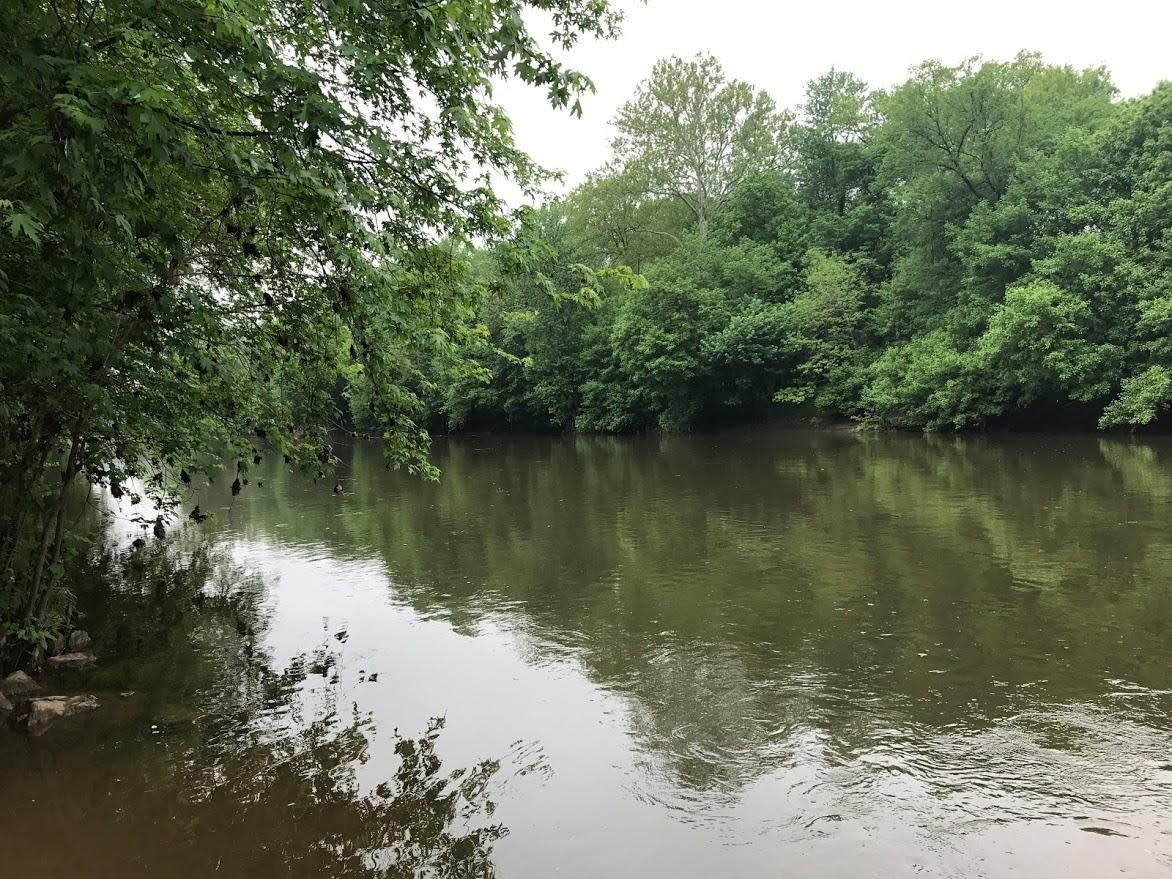 View of the Monocacy River from the Pinecliff Park boat launch
Stop at Monocacy National Park's Visitor Center to learn about the men who splashed across the same river more than 155 years ago during "the Battle that Saved Washington, D.C."
---
Potomac River
Brunswick to Point of Rocks
Remember the centuries of people who paddled, fished, and hunted, on the Potomac River. Start at historic Brunswick, getting on the river at the Brunswick Boat Ramp, near the remains of the C&O Canal's Lock 30. Float downstream approximately 6 miles to the Point of Rocks Boat Ramp. Near the end of the trip you'll get to glimpse Heater's Island, where a settlement of the Piscataway people lived in 1699. That year, according to representatives of Virginia's governor, there were approximately 300 people living on the island. Today, the Piscataway are the only indigenous groups recognized by the state of Maryland-- the Piscataway-Conoy Confederacy, the Piscataway Indian Nation, and the Cedarville Band of Piscataway.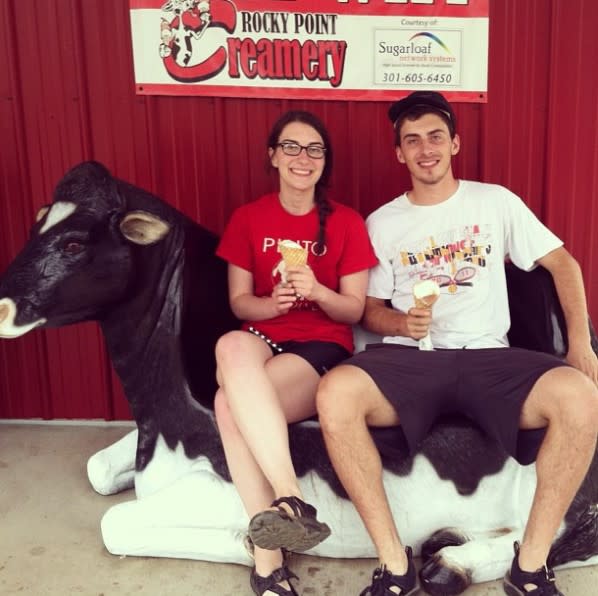 On your way home from the river, stop by Rocky Point Creamery and cool off with some ice cream or head back to Brunswick. Rub elbows with the bikers and walkers of the C&O Canal with a meal at Beans in the Belfry and check out Smoketown Brewing Station, located in the town's old firehouse, where the beers are inspired by local history.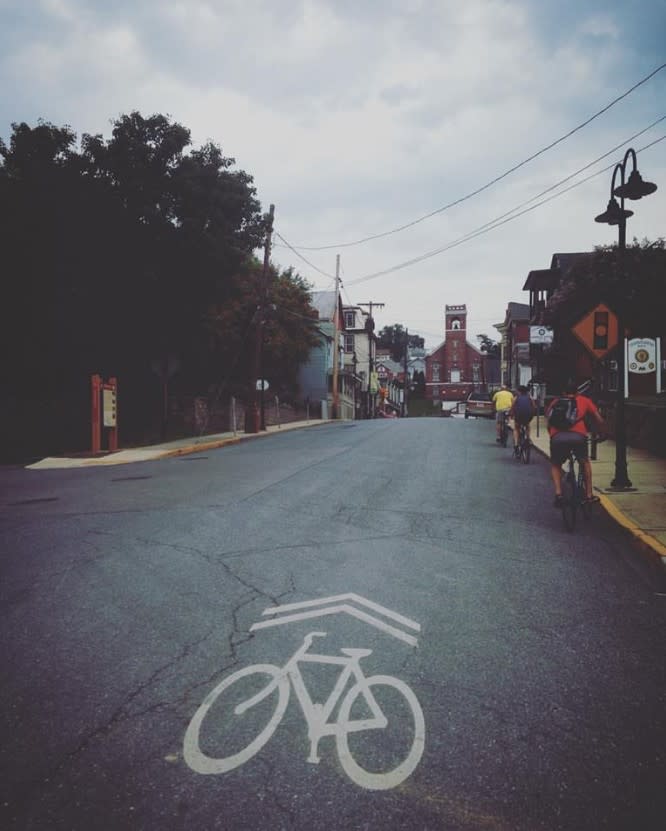 For more information, check out the Monocacy Scenic River Water Trail guide, available online or at the Frederick Visitor Center.