Minor League Baseball in Frederick, MD
The roar of the crowd, the crack of the bat, and a hot dog are the perfect way to spend the day in Frederick, home of the Frederick Keys and the new Frederick Atlantic League Professional Baseball team.
The Keys are part of the MLB Draft League and are named for Francis Scott Key, author of the Star-Spangled Banner. His memorial and gravesite, at Mount Olivet Cemetery, are within sight of their stadium, Nymeo Field at Harry Grove Stadium.
The new Atlantic League Team plays their inaugural season in 2023. The ballclub is hosting a name-the-team competition to give the team their name. The name will be announced at the June 23rd home game at Nymeo Field. 
During home games, keep little ones entertained in the Fun Zone with the carousel and bouncy slide. Following every home game, kids under 12 can run the bases. With exciting promotional nights, regular fireworks and the always entertaining Keyote, minor league baseball games in Frederick are great fun for the whole family!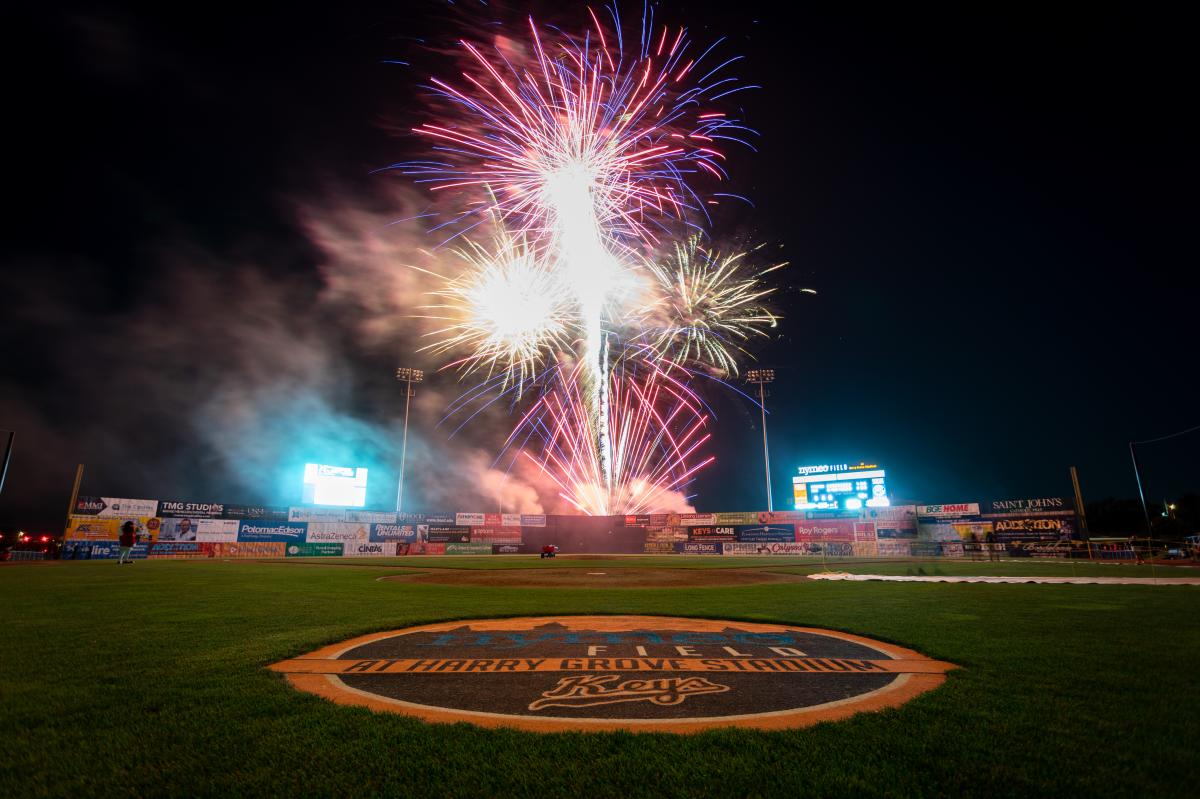 A baseball game is also a great way to entertain your group! Bring your family, friends, clients, employees or business associates out to the stadium with affordable packages including tickets, food and drinks. 
---
Favorite Frederick Things to Do
---