Frederick County, MD History
For hundreds of years Frederick County has been at the crossroads of American history.  
Today, shoppers and visitors walk the same streets as notables such as George Washington, the Marquis de Lafayette, Abraham Lincoln, Frederick Douglass, Francis Scott Key,  and thousands of soldiers from the French and Indian War through the Civil War.  Frederick County sat on several of the major thoroughfares to the West in the formative days of the United States, including the Historic National Road, the B&O Railroad and the C&O Canal.  
Today museums and historic sites give visitors a sense of that important period. You can dine in an historic inn along the early turnpike, push buttons on an interactive HO scale layout of the rail line, or spend the night in a canal lock keeper's house.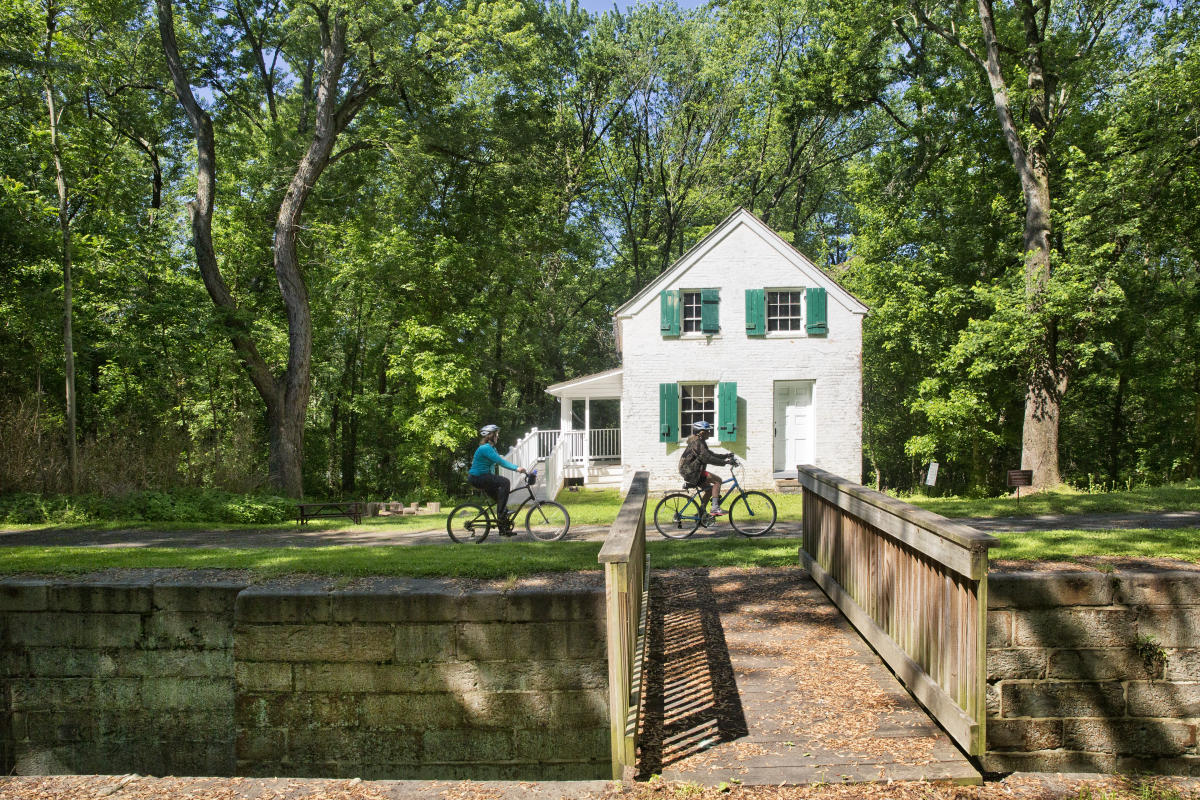 In 1748, Frederick County was formed, carved out of the western portion of Prince George's County. Prior to colonial settlement, the land was inhabited by the Tuscarora and Piscataway Nations.  
Many visitors come today to better understand one of the most important eras in American history: the Civil War. During that crucial time period, Frederick County played a crucial role, an area where roads brought massive armies to Maryland communities.  Monocacy National Battlefield, the National Museum of Civil War Medicine, South Mountain State Battlefield and dozens of Civil War Trails markers tell the stories not only of battles and leaders, but of ordinary citizens caught in the middle, living here in the region when armies invaded.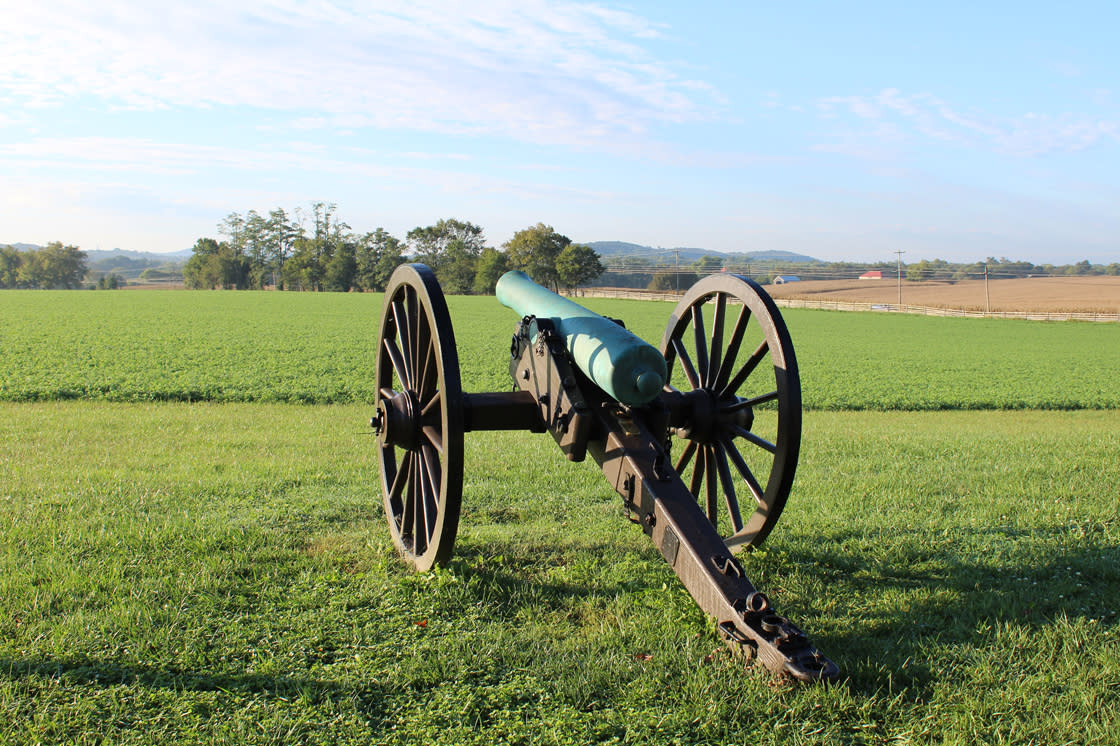 Stories of compassion in the aftermath of battle help put a human face on this terrible conflict.  Among those assisting the wounded were sisters from the Daughters of Charity, living the legacy of the first American born saint, who lived in northern Frederick County a half century earlier. Emmitsburg's National Shrine of St. Elizabeth Ann Seton tells her story.
Historic districts of our municipalities boast thriving Main Street communities showcasing 18th and 19th century architecture filled with unique shops, restaurants, breweries, distilleries and art galleries.  Likewise, many of our local, State and National Parks exist because of an historic site around which they were developed. Historic covered bridges remain in use for automobile traffic today.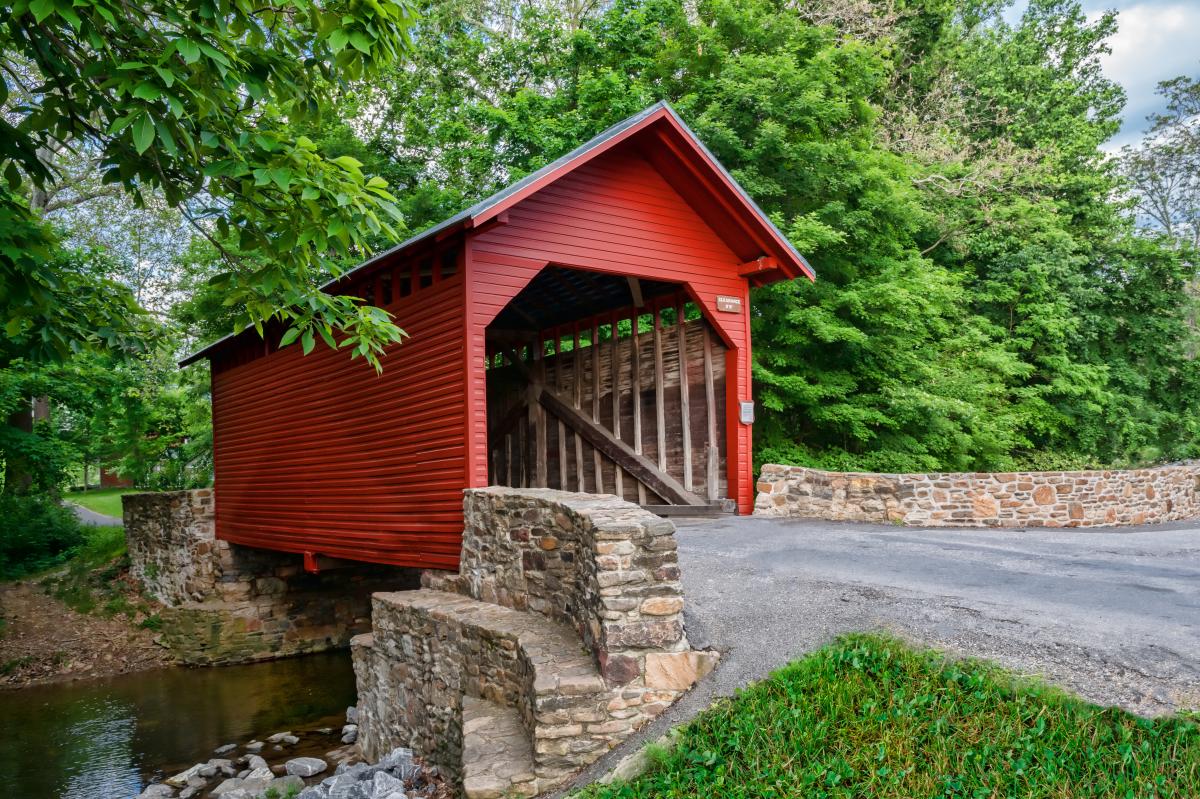 Historically, Frederick County was home to settlers from Germany and other European nations. African-Americans, both free and enslaved, helped to drive the county's economy as early as the 1750s, and likely even earlier. Today, as our county has grown, we have become a more racially and ethnically diverse community. 
48 E. Patrick St.

301-695-1864
Dedicated to telling the medical story of the Civil War - a story of care and healing, courage and devotion amidst death and destruction, while laying the foundation for modern medical care. We are now open 7 days a week! M-Sat 10-5 and Sun 11-5. For guided tours (Monday through…
5201 Urbana Pike

301-662-3515
Note: Monocacy National Battlefield Visitor Center is closed on Tuesday and Wednesday. The walking trails and self-guided auto tour remain open 7 days a week. The Visitor Center is open Sun, Mon, Thurs, Fri and Sat from 9am-5pm. A visitor center, self-guided auto tour and walking…
Route 806, Catoctin Furnace Village

301-271-7574
In operation from 1776 to 1903, the Catoctin Iron Furnace was a community in itself. Founders, miners, clerks, charcoal makers, storekeepers, teamsters, and others came together under the iron master's supervision. A furnace stack, the iron master's Manor House ruins, and…
The African American Resources, Cultural Heritage Society of Frederick County is committed to preserving and sharing the history and heritage of African American Culture of Frederick County. We seek to provide opportunities to share through lecture, display and tours, the impact…
24 E. Church St.

301-663-1188
Discover History Here! Begin your adventure at the Crossroads of American History with a self-guided tour of the Museum of Frederick County History. Explore Frederick County history through our exhibits, public programs, family "Hands-on-History" activities, optional guided…
339 S. Seton Ave.

301-447-6606
Historical site dedicated to St. Elizabeth Ann Seton, the first American-born saint. Discover her inspirational story on a self-guided tour using our Map & Guide that you can get from our Visitor Center, or on a guided tour by one of our helpful guides. See two historic homes…