There is no doubt about it; Downtown Frederick is a magical place during the holiday season. From the twinkling lights that line Market Street and Everedy Square to the fun festive events, Downtown Frederick will make your heart giddy with holiday cheer.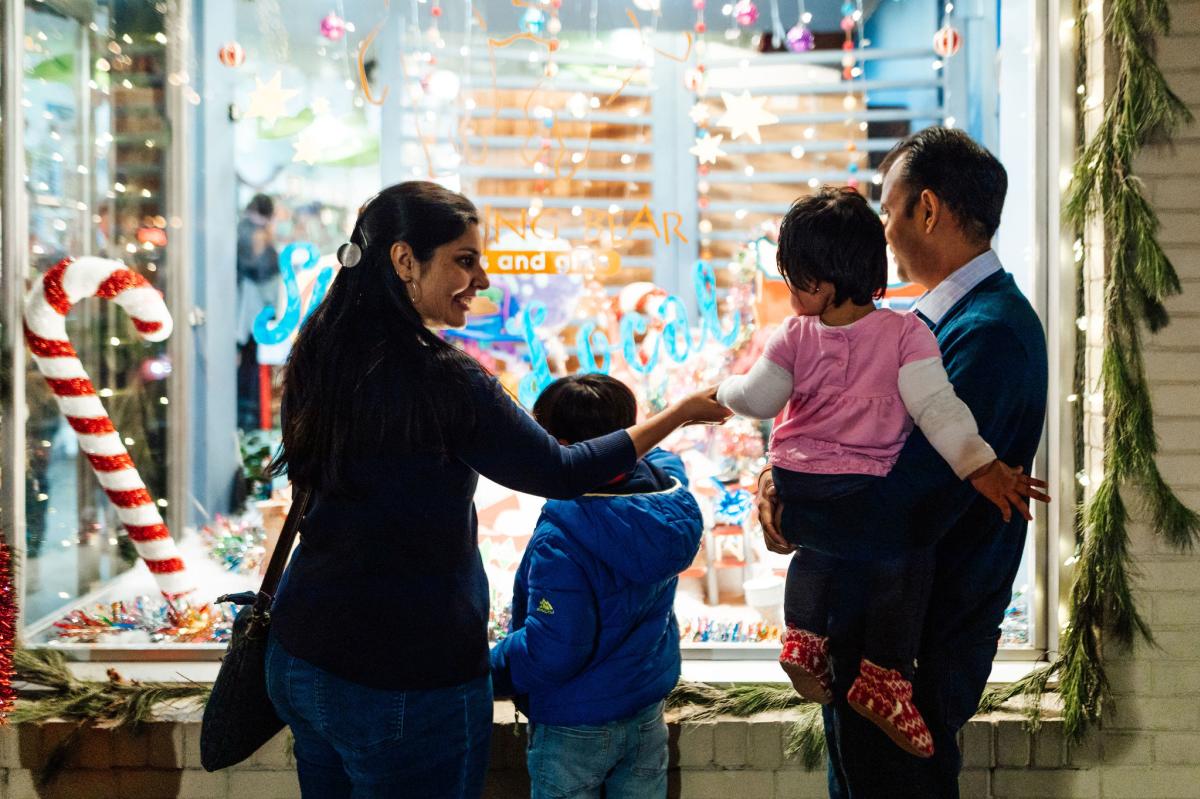 This shopping season can be stressful, especially when it comes to traveling all over the place to snag items for your loved ones. Well look no more, not only is Downtown Frederick great for visiting during the holidays, but it is your one-stop-shop for finding the perfect gifts for everyone on your list.
Check out my Downtown Frederick Holiday Shopping Guide below.
---
For the Adventurer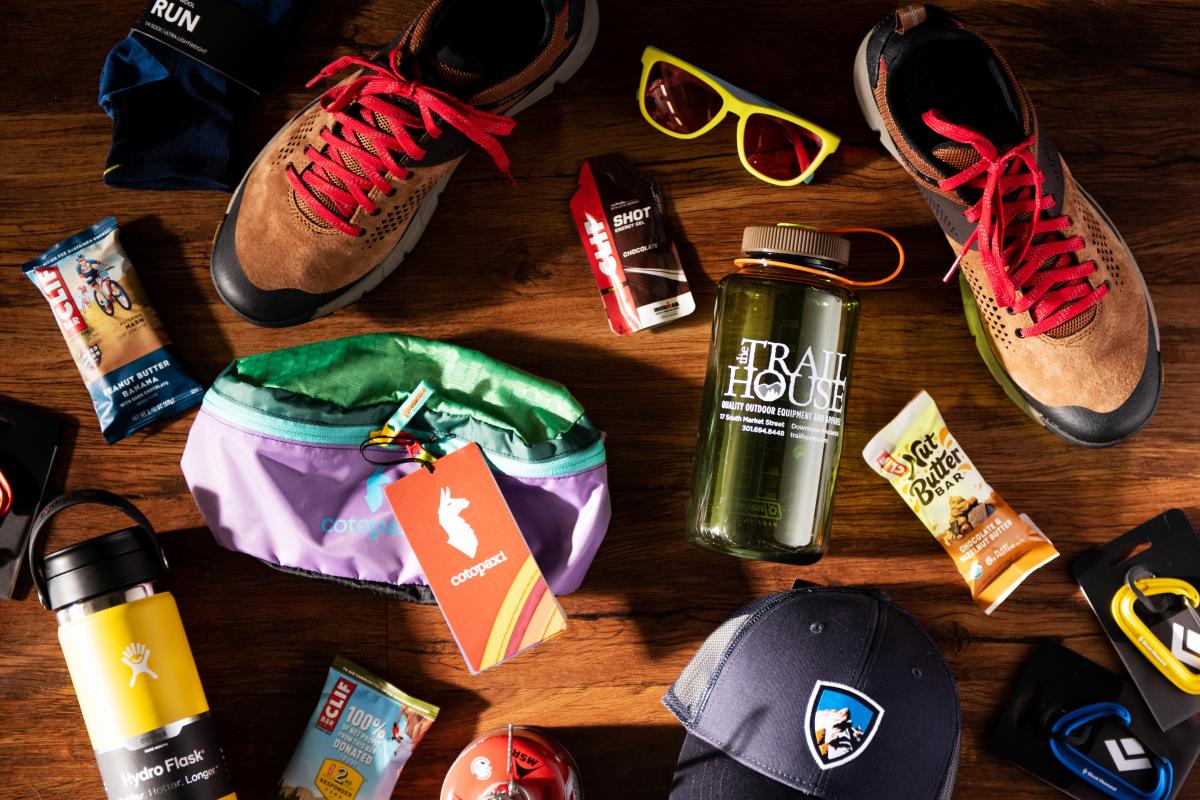 Have someone on your list that loves to explore? Well, The Trail House has something they will love. From a cool new backpack, hiking shoes to a warm and cozy winter sleeping bag, you will find the perfect gift for your adventurer, and maybe an early present for yourself.
---
For that One of a Kind Person

Heritage Interiors has been my stop in town for special gifts for special occasions (like weddings) but it is also perfect for finding a one of a kind item for the holiday season. Heritage has a wide array of antique and vintage gift items such as silver serving trays, crystal wine decanters and vintage art prints.
The owners at Heritage are amazing and will help you pick out the perfect gift with some history. Imagine your mother-in-law opening up a crystal flower vase made in England in the 1800s! They truly have something for everyone.
---
For the Foodie

Impress the foodie in your life with some artisan olive oils and vinegars. L.O.V.E, standing for Lebherz Oil and Vinegar Emporium, has over 60 varieties of oils and vinegar to choose from. Grab some season options such as fig balsamic vinegar and rosemary-infused olive oil.
---
For the Fashionista
Velvet Lounge has been around for 20 years and is the IT place to go for all things fashion. They can help you pick out something your fashionista will love. I personally love their jewelry accessories and comfy (but of course stylish) scarves, hats and gloves.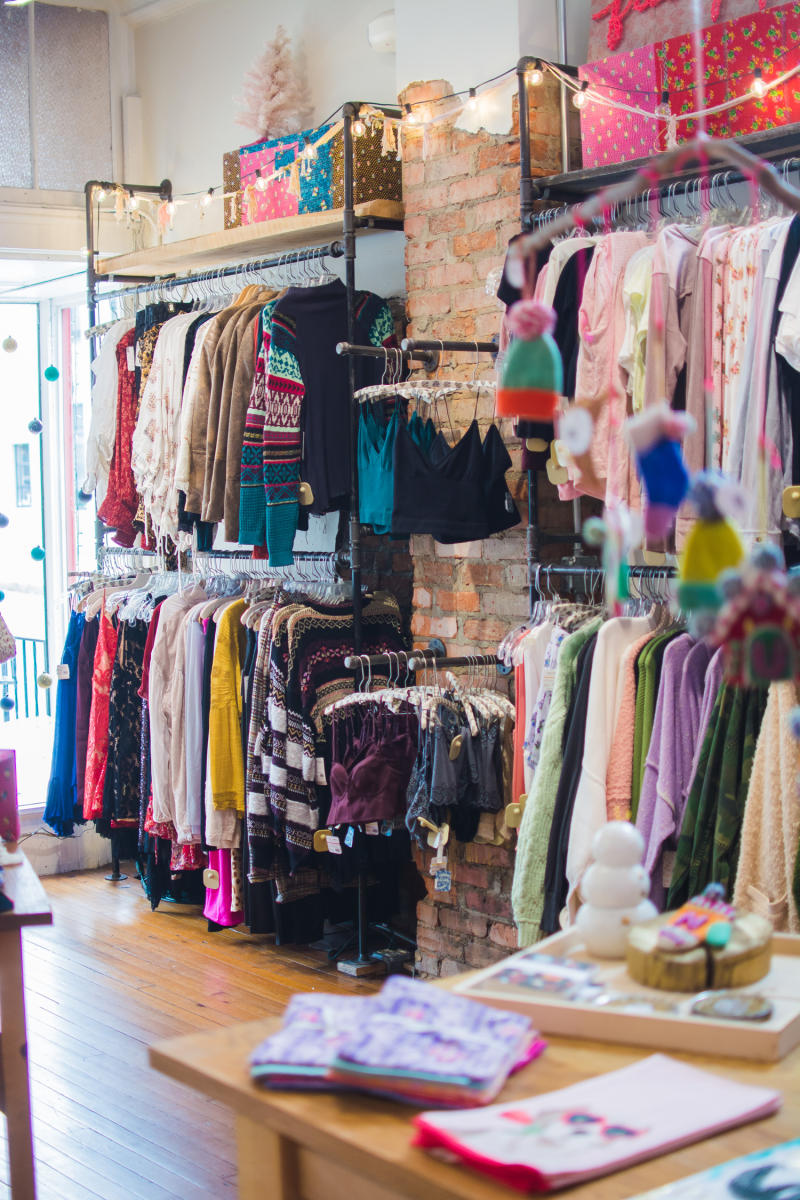 Venus on the Half Shell is a vintage fashion lover's candy land. Here you can find one-of-a-kind fashion items sure to make any fashion lover smile. Grab a sparkly brooch or fancy formal coat to dress up your fashionista's wardrobe this winter season.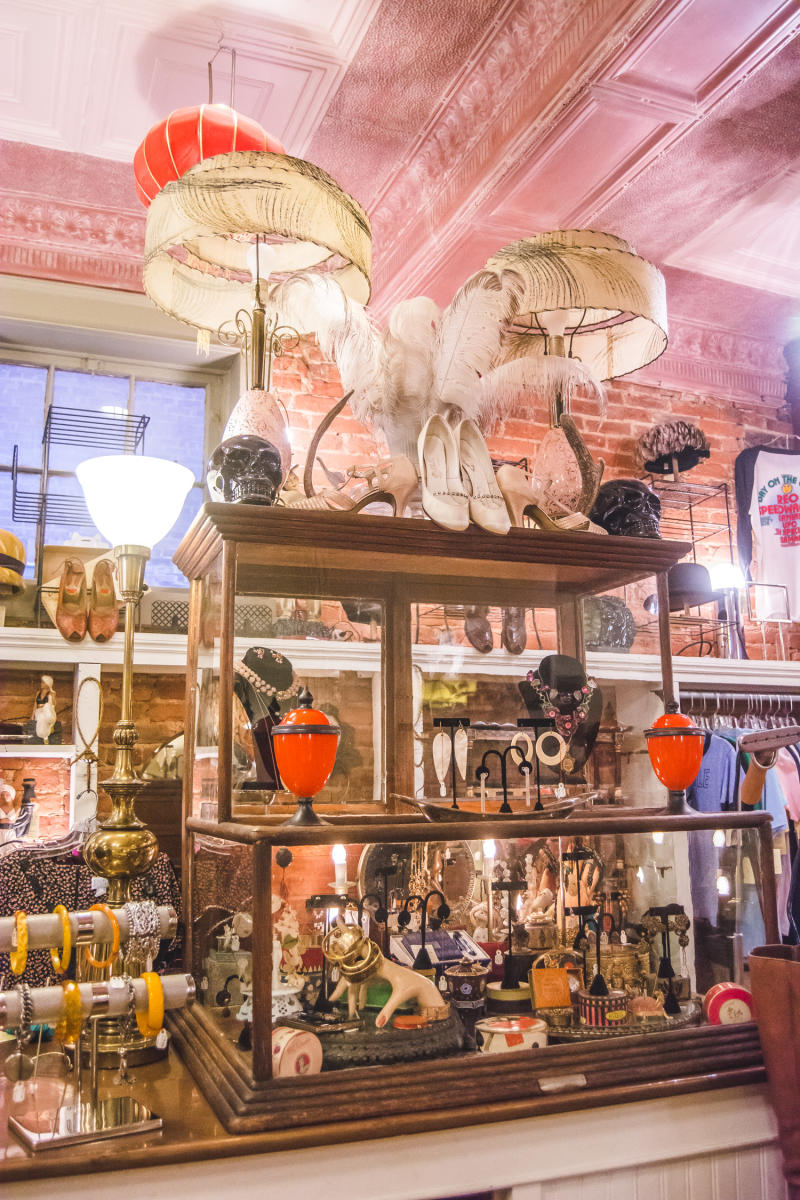 ---
For the Hostess
Treaty General Store is your one-stop-shop for a hostess gift this season. They have an array of home items such as candles, diffusers and books. I personally love their pillows, throws and wellness and bath items. Everything in Treaty is thoughtfully selected and made to last.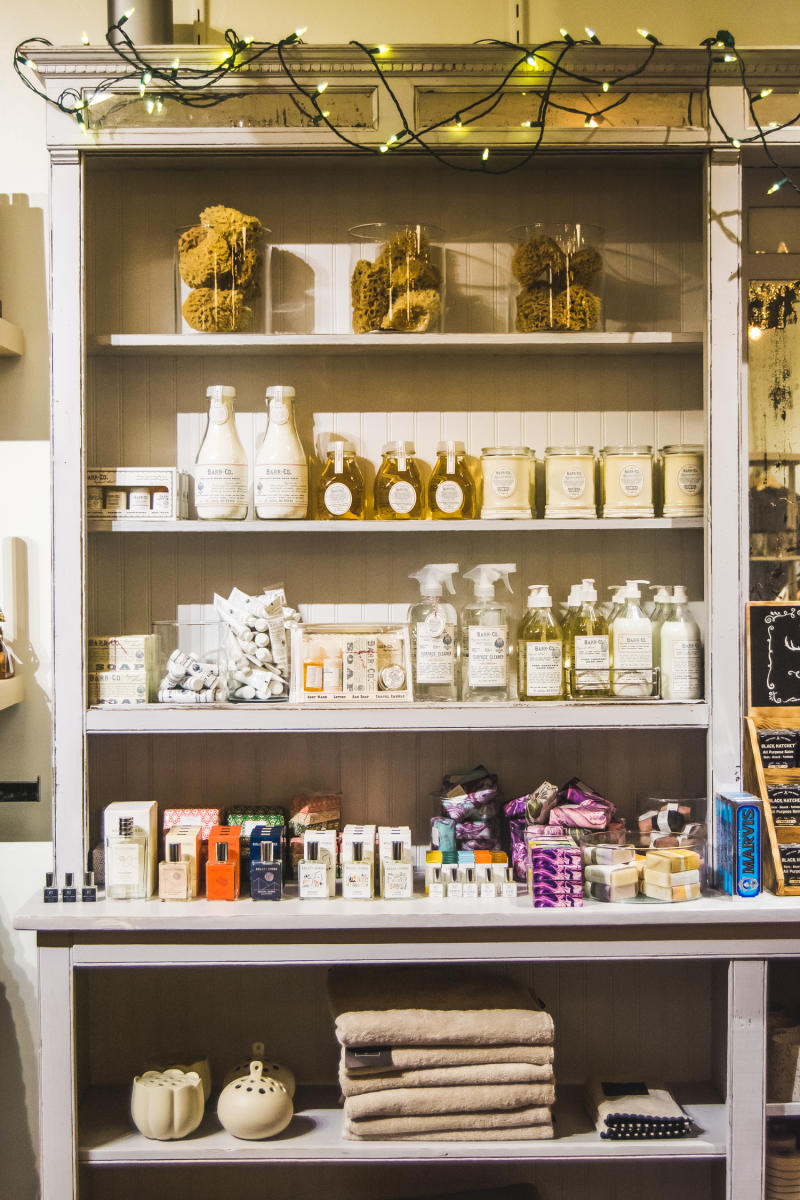 Brick and Mortar Mercantile has upscale urban and home goods (such as stationery, bags and mugs) perfect to bring as a hostess gift to your holiday celebrations this year. Each item in the store is curated to spark a story.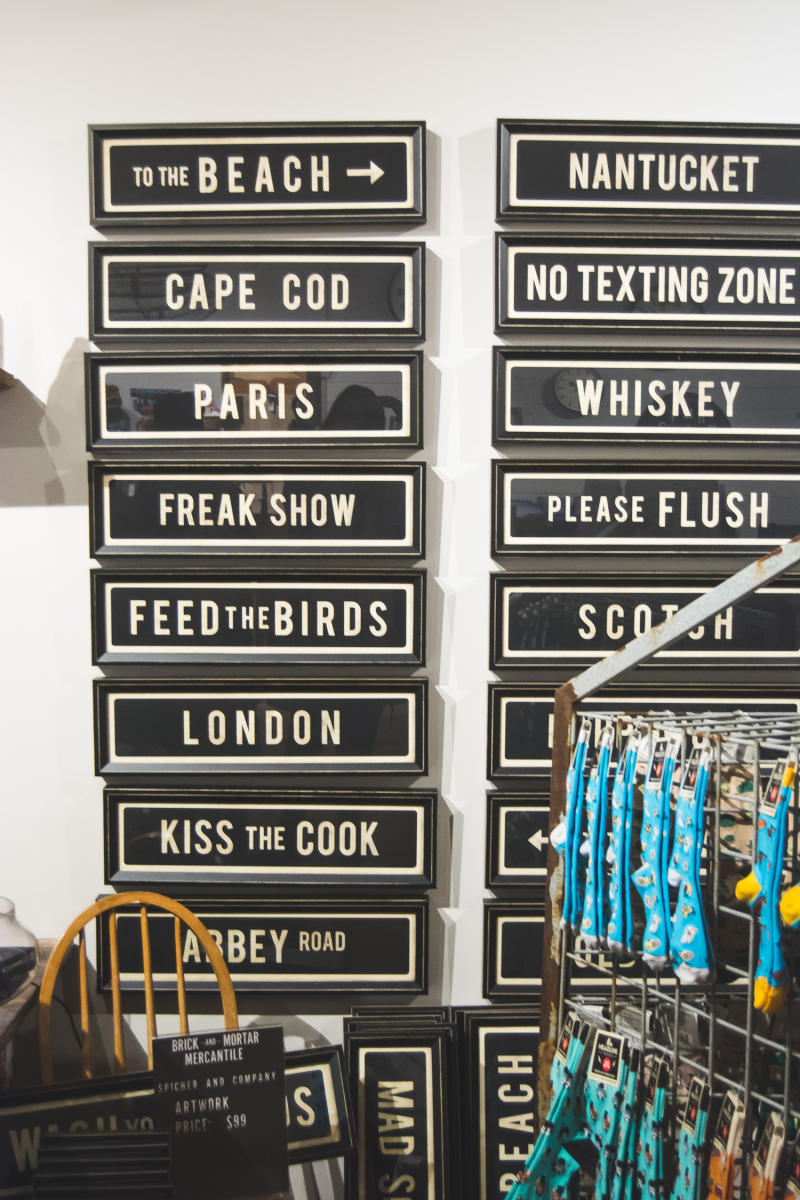 ---
For the Girlfriends

Tiara Day is a pink, fluffy and sparkly haven, filled with cute girly items. In here you will find presents for little and grown girls alike. Tiara Day's bath bombs set in a vintage teacup caught my eye as the perfect gift for the girls!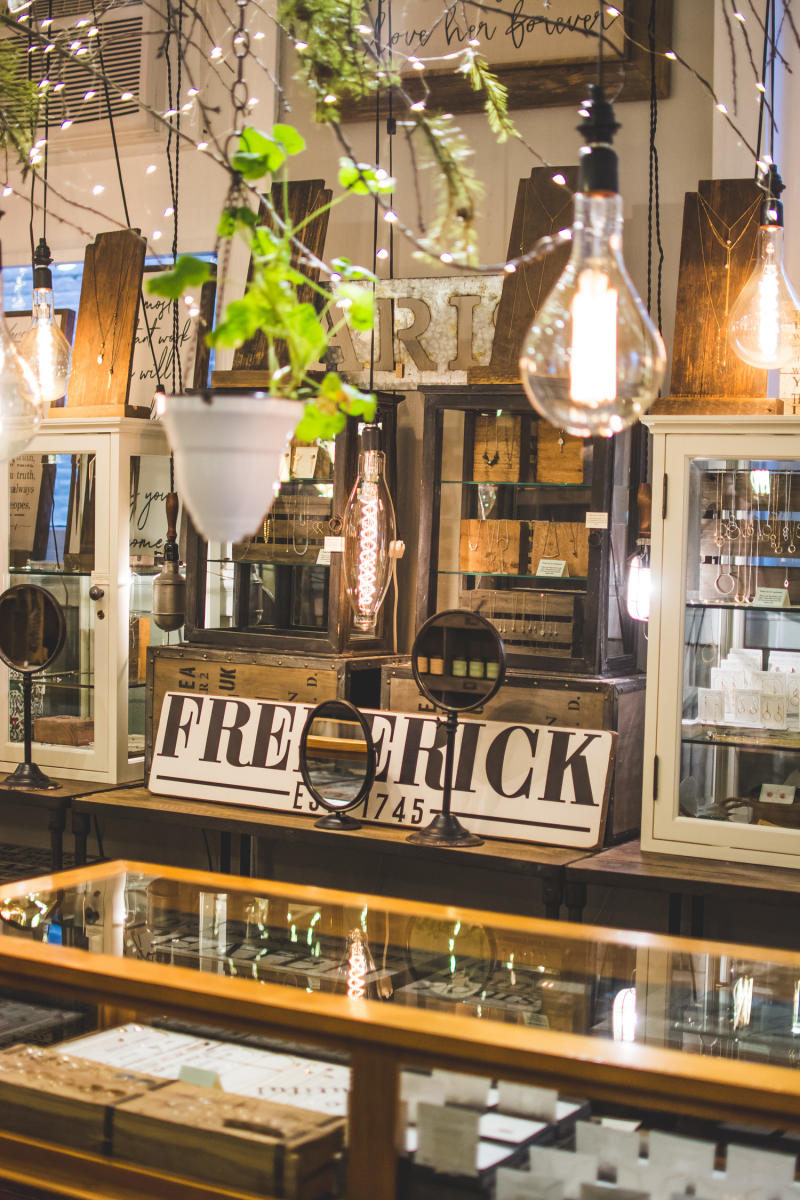 The Urban Cottage is another great spot to grab gifts for your girlfriends. They have beautiful statement jewelry, purses and accessories to fit all tastes. Head upstairs to see some beautiful home décor items that make the perfect gift.
---
For the Kiddos

Dancing Bear Toys & Gifts is the go-to place for kid toys for unplugged play. Think puzzles, board games, stuffed animals, costumes, art supplies- the list goes on. This place is a child's play haven. You will sport a smile the instant you walk into Dancing Bear. I cannot wait to do some major shopping for our little one here this holiday season!
---
For the Cook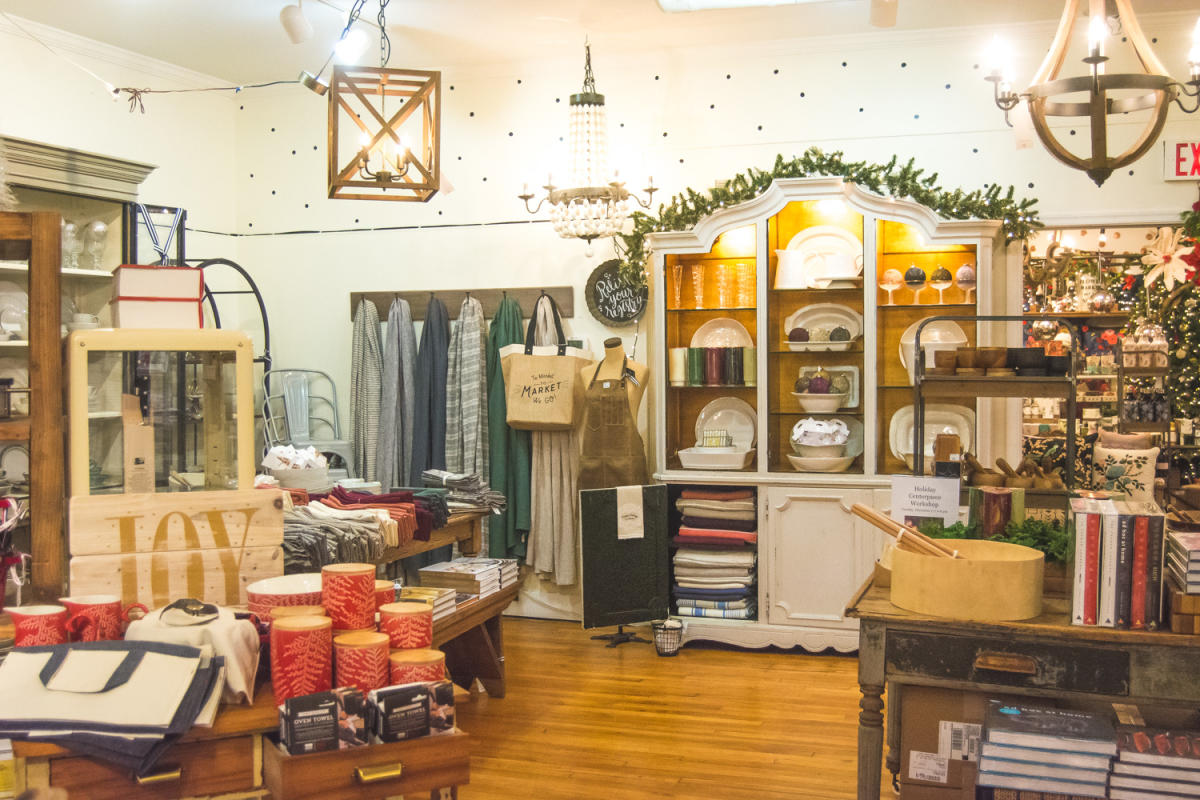 Relish Décor is a lifestyle boutique that is known for the kitchen and tabletop gifts (among other awesome home décor gifts!) Here you can find high-quality cookware such as Staub Dutch ovens and braisers to the most adorable aprons and creative cookbooks. Relish has beautiful every day AND fine table settings for the cook on your list to display their creations. This place is perfect for housewarming and wedding gifts too!
---
For the Christmas Fanatic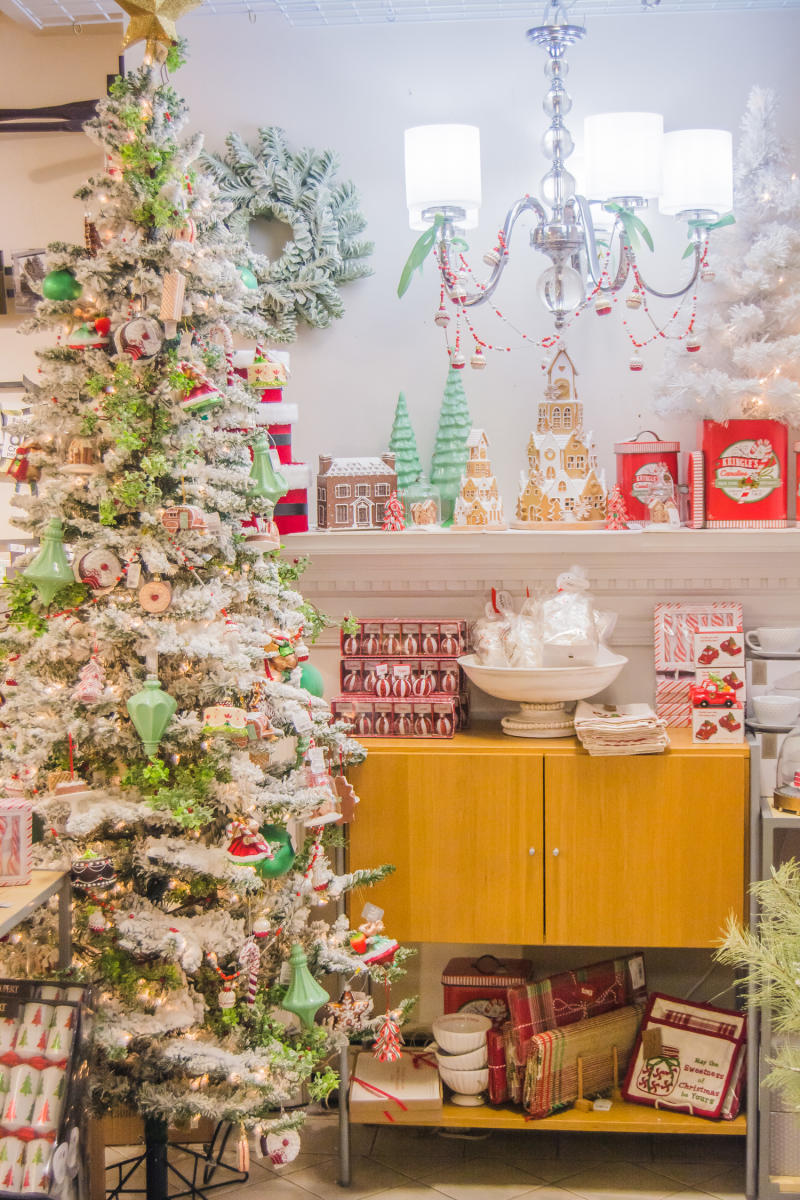 Ecclectibles is my favorite place in Frederick for all things Holidays. Walking into the shop is like a winter wonderland filled with flocked mini trees, Santa's and my weakness- sparkly ornaments! Near the back of the store, you can find a large wall full of beautiful Old World Christmas Ornaments that make perfect small gifts for anyone on your list. I also pick up a few each year to add to my own ornament collection (this year's purchase was a fox and narwhal.)
---
For the Home Decorator
Crème de la Crème is a home specialty store with a touch of Mediterranean flair. Here you can find beautiful household décor items for your favorite home decorator. Crème de la Crème has the best smelling candles around as well as these seasons it item for the home- Turkish Towels! They are so soft, versatile and have a ton of color/patterns to choose from.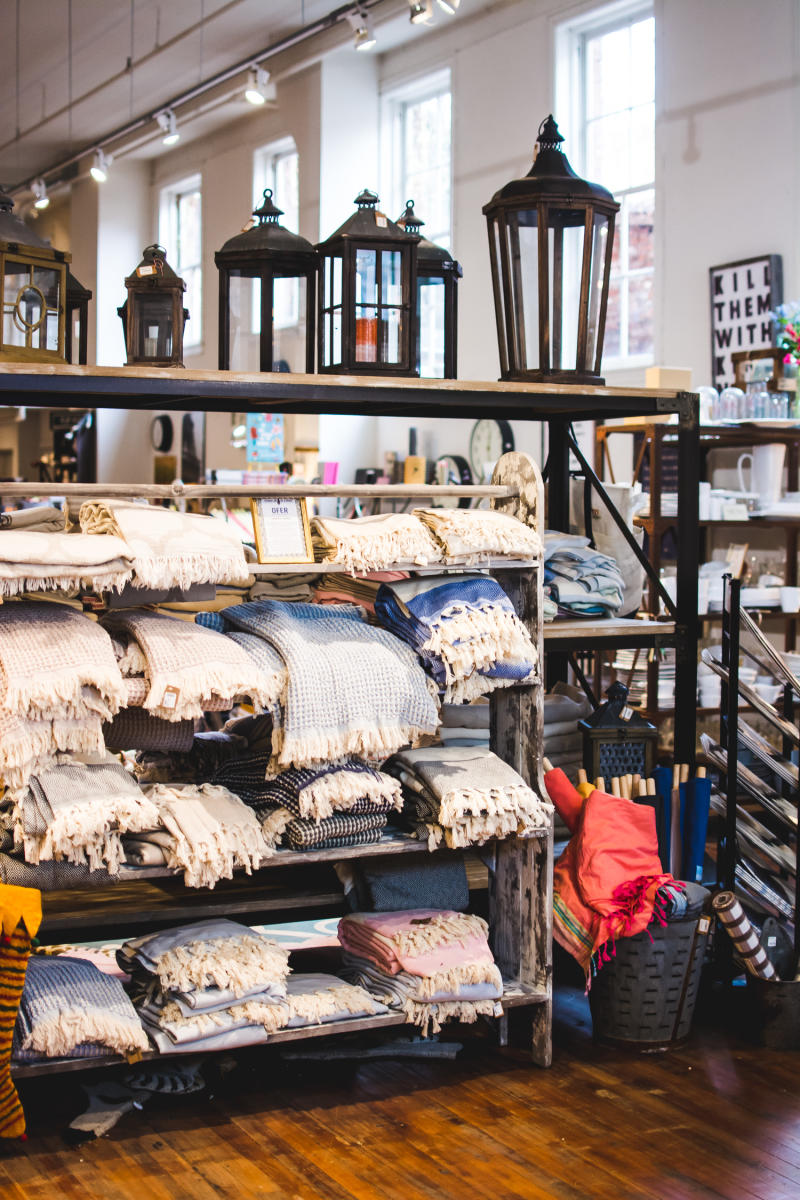 Elliott's is my Mom and my secret spot and has the most stunning home décor items, especially around the holidays. When entering the store, you cannot help but feel happy and fancy!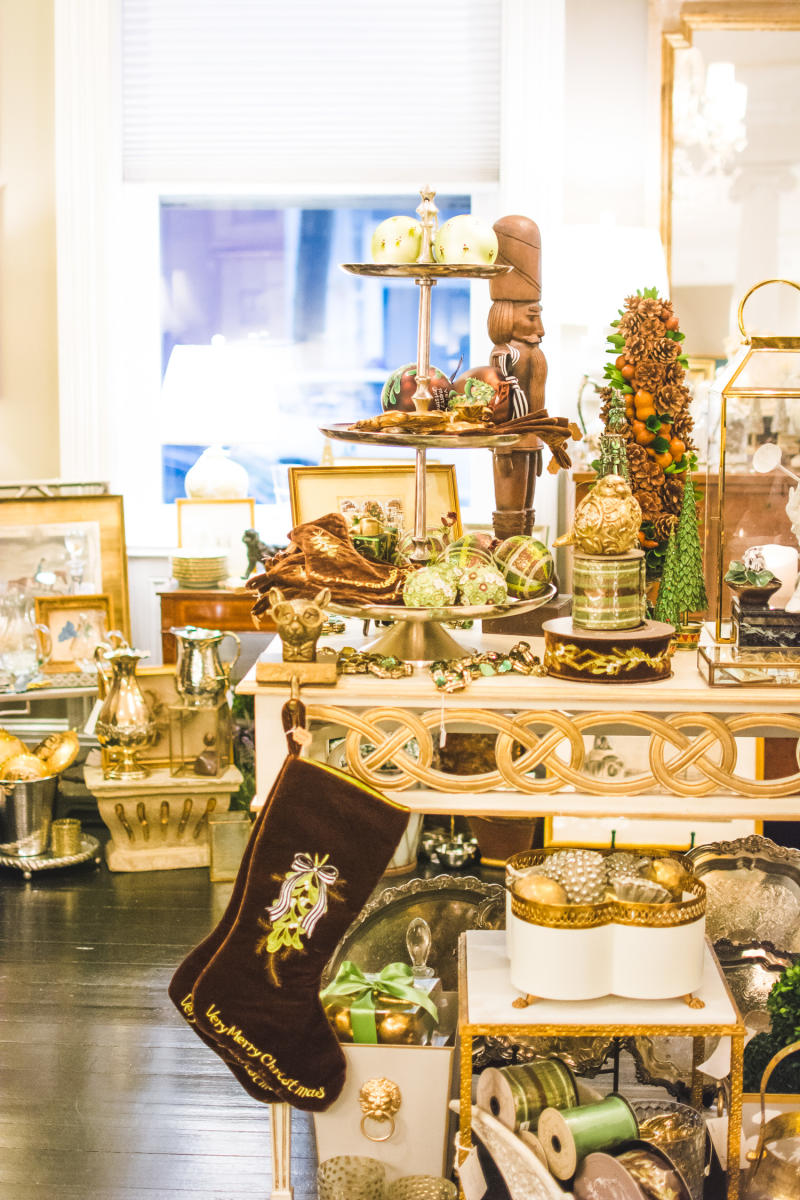 ---
For the Tea Lover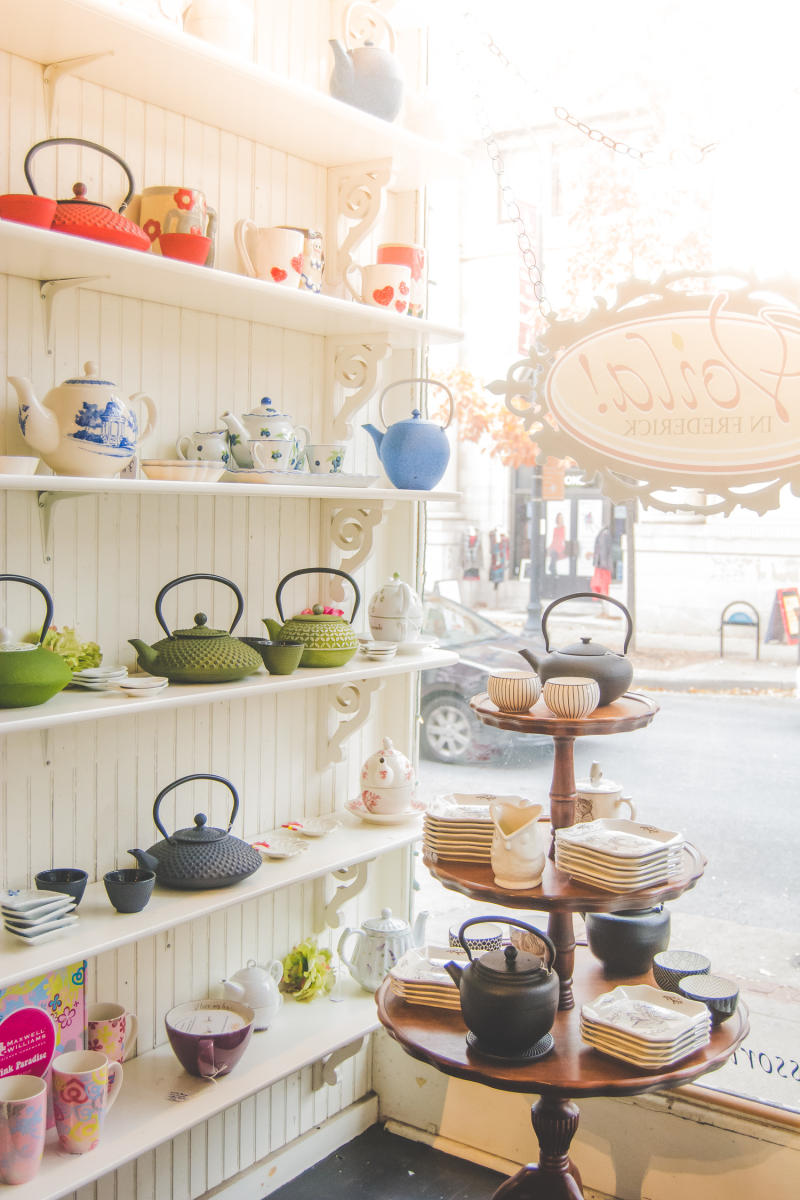 Tea can be such a great and thoughtful gift. Voila! Specialty Teas and Other Goodness has over 350 varieties of teas to choose from. Pick out a delicious seasonal tea for them to try this holiday! Voila also has beautiful teaware and brewing accessories. Make sure to grab a taste test of one of their featured teas before you leave.
---
For Your Someone Special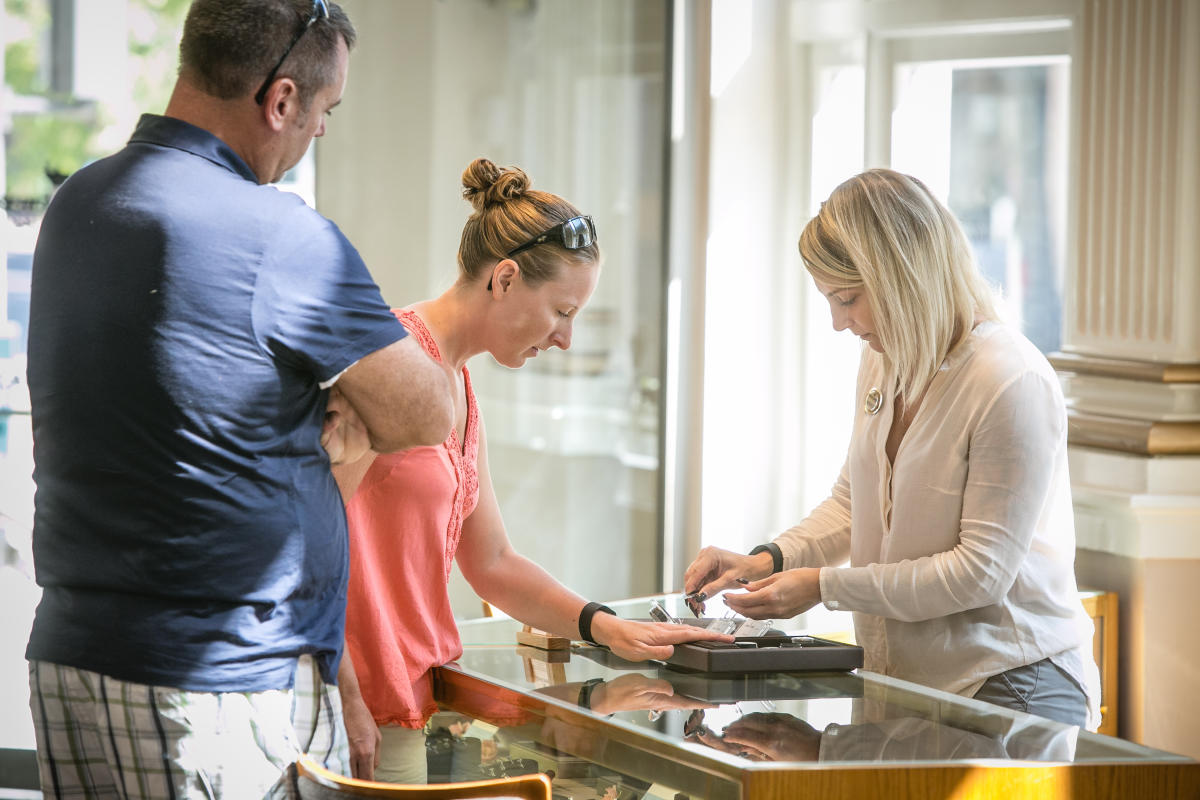 When you are looking for a gift for the special person in your life, Colonial Jewelers has something shiny to make them smile. Colonial Jewelers has been in business for over 70 years in Downtown Frederick, so you know you can trust that their jewelry is of the highest quality. 
Colonial Jewelers has jewelry for every budget, from pearl studded earrings and handmade Downtown Frederick Charms to diamond necklaces and gemstone bracelets.  And of course, if you are ready to pop the question this Holiday season, they can help you find the perfect ring.
---
For The Bookworm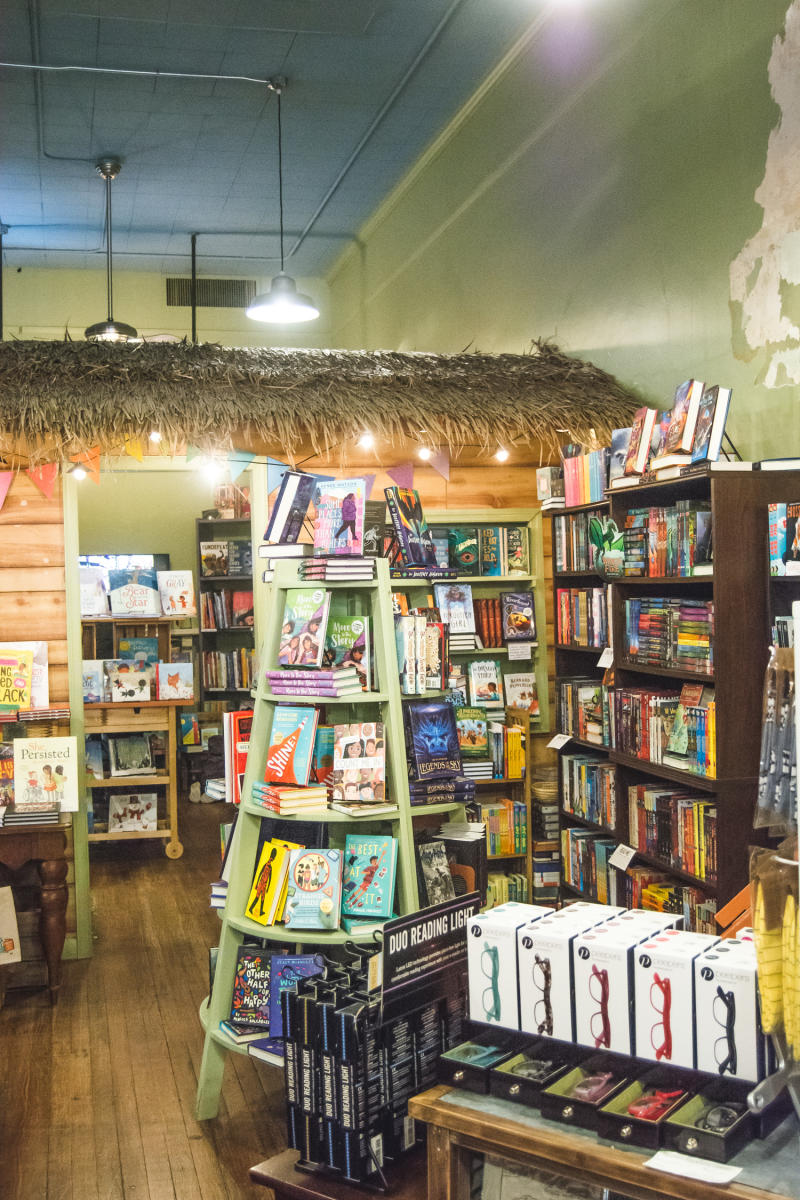 Know someone who loves to read? Curious Iguana can help you find a book they will love. There is nothing more your bookworm friend will enjoy more this season than curling up by the fire with their brand new book, courtesy of you! They also have a great kids book section.
---
For the Class Clown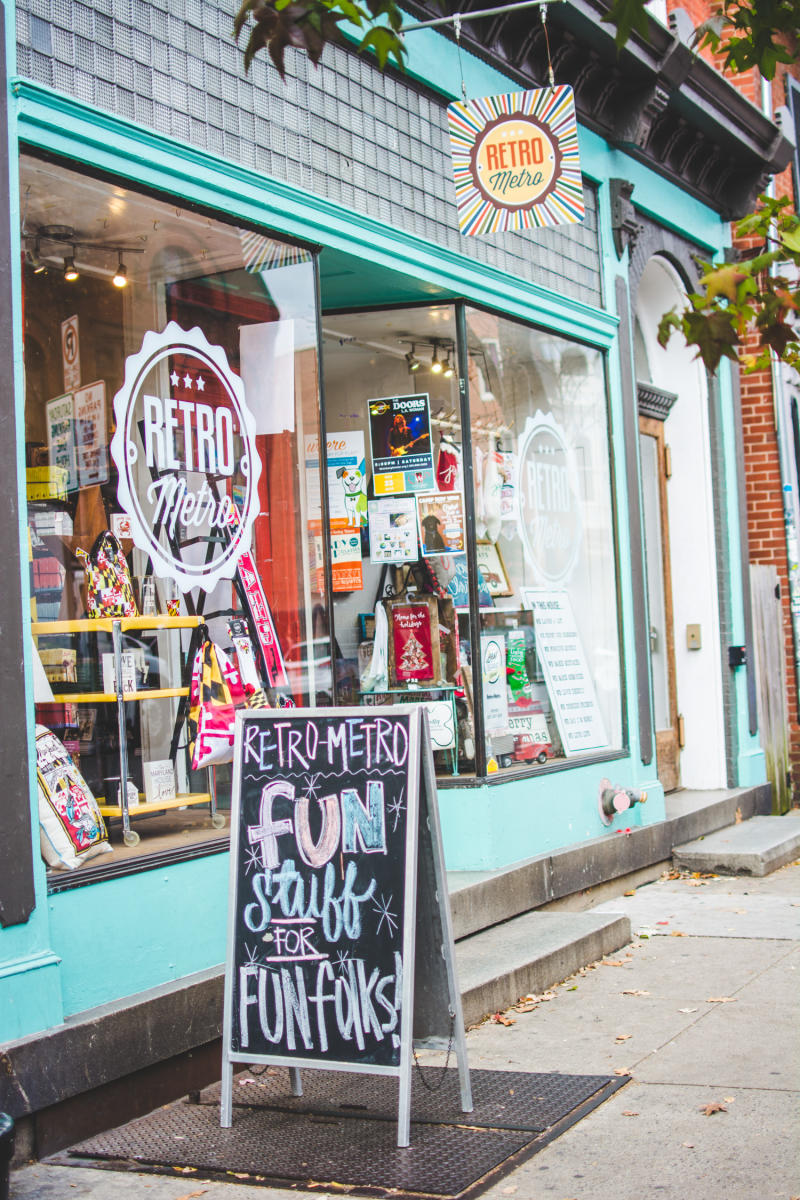 Looking for a funny/gag gift? Retro Metro has fun stuff for fun folks! I love their cute socks and hand towels. They also have other unique gifts to choose from, making it a store that has something for everyone.
---
Experience More of the Holidays in Downtown Frederick 
Experience historic homes, beautiful architecture, and the decorations of the holiday season during Celebrate…
Experience the magic of the world's most-unique winter light display on the waters of Carroll Creek in Downtown…
Celebrate the holiday season with the history and culture of Frederick County during this special event on December…