Carroll Creek Park began as a flood control project in the late 1970s. After the Great Frederick Flood of 1976 left parts of Downtown Frederick under three feet of water, it was obvious a solution was needed to remove Frederick from the 100-year flood plain. The plan successfully put the creek underground in 1993 and has effectively spared Downtown Frederick from further flooding.
A 40-foot-wide, 1.3-mile channel waterway with brick pedestrian paths, water features, pedestrian bridges, landscaping, fountains, and a 350-seat-amphitheater has restored vitality to the historic commercial district and continues to be a catalyst for economic growth. The next time you're in Downtown Frederick be sure to take a stroll Carroll Creek and enjoy these beautiful bridges and fountains.
---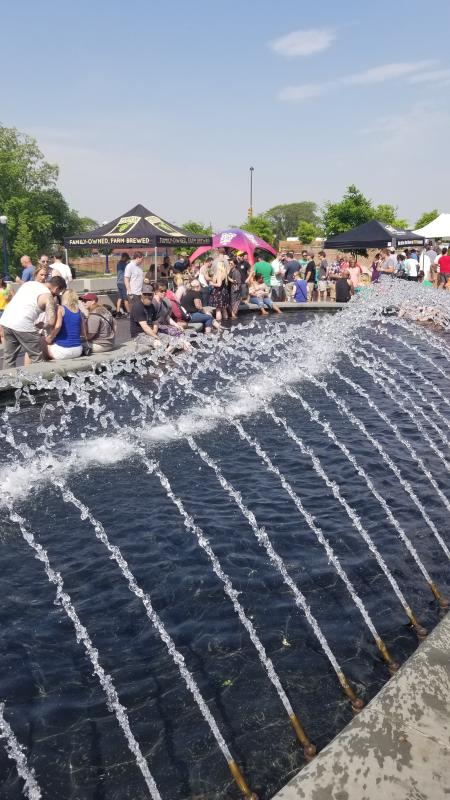 Galleria Fountain
The impressive Galleria Fountain east of the Delaplaine Arts Center opened in July 2015. Seventy programmable nozzles spray recycled water into the air above a crescent-shaped pool, shooting 1,400 gallons of water into the air every minute.
---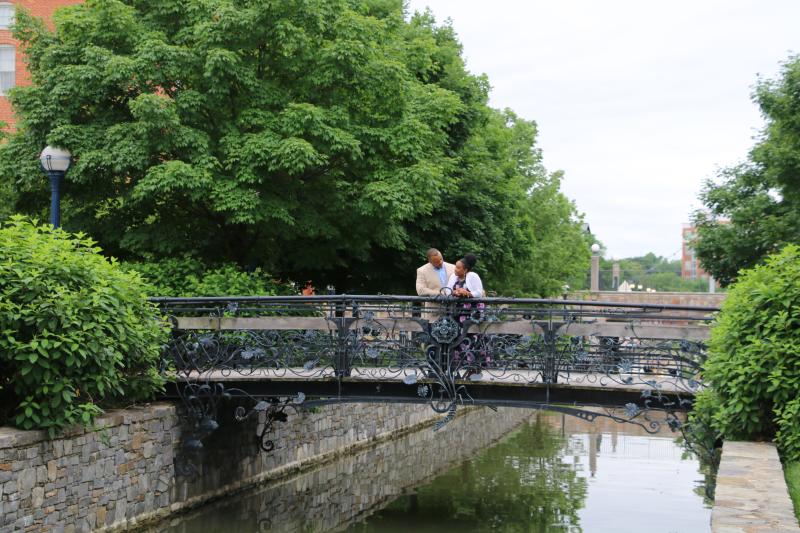 Iron Bridge
The Iron Bridge near the Delaplaine Arts Center and the All Saints Street Parking Garage was completed in 2006 by Iron Masters LLC. The 250-foot wrought-iron bridge features beautiful iron trees, scrolling plants, flowers, and even the occasional water creature.
---
Community Bridge
The Community Bridge by the Delaplaine Arts Center began as a plain, concrete traffic bridge. It was transformed into one of Frederick's most popular pieces of public art by William Cochran and volunteers who used trompel l'oeil painting techniques to paint more than 3,000 faux stones, gates, leaves of ivy, fountains, and more between 1993 and 1998 when the bridge was completed.
---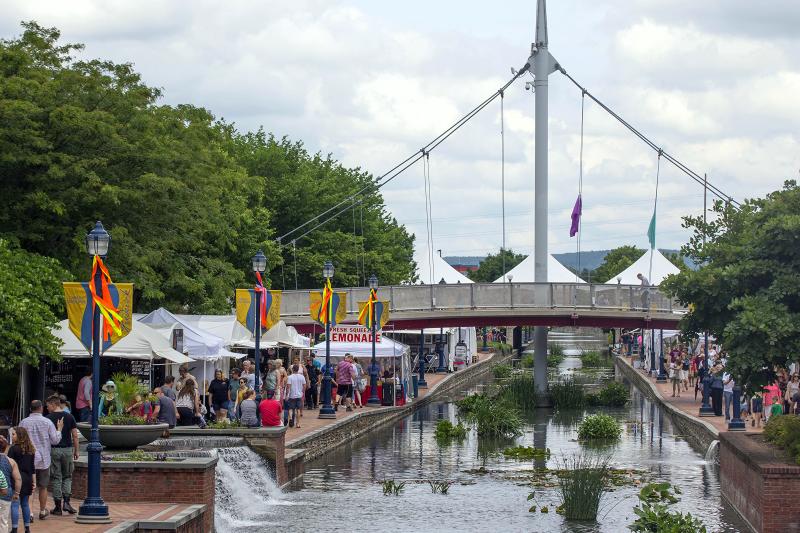 Pedestrian Bridge
The Pedestrian Bridge is a single-column suspension bridge named for William O. Lee. Lee served as school administrator, mentor, historian, City of Frederick alderman, and first chairperson of the African American Resources Cultural and Heritage Society. It was completed in 2006.
---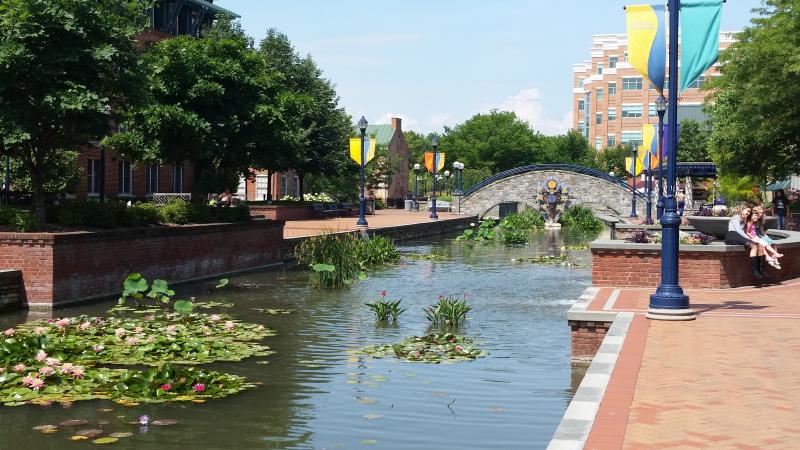 Stone Arch Bridge
The Stone Arch Bridge is located near Market Street. Both functional bridge and public art, it features a Zodiac-themed sculpture with a working clock.
---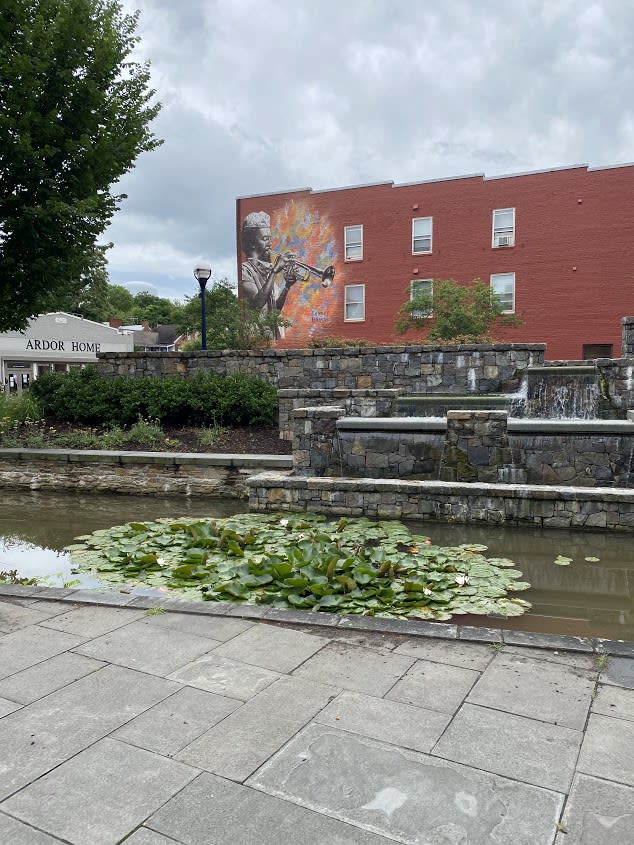 East/West Fountain
The East/West Fountain is located past Market Street across from La Paz and features beautiful stonework. A replica spring house was built with a tiered waterfall on either side. The East/West Fountain opened in September 2015.