A growing number of micro-distilleries make their unique spirits right here in Frederick County, MD.  Take a journey through the history of distilling in Frederick and the spirits you can find on a visit today. 
---
In recent years, wineries, breweries, and, most importantly for our purposes here, distilleries have popped up across Frederick County. Distilling has a long history in the region - Maryland was known around the world in the 19th century and early 20th century for its rye whiskey. Before Prohibition struck the distilling industry like a stake to the heart, Maryland produced more rye whiskey than any other state in the country.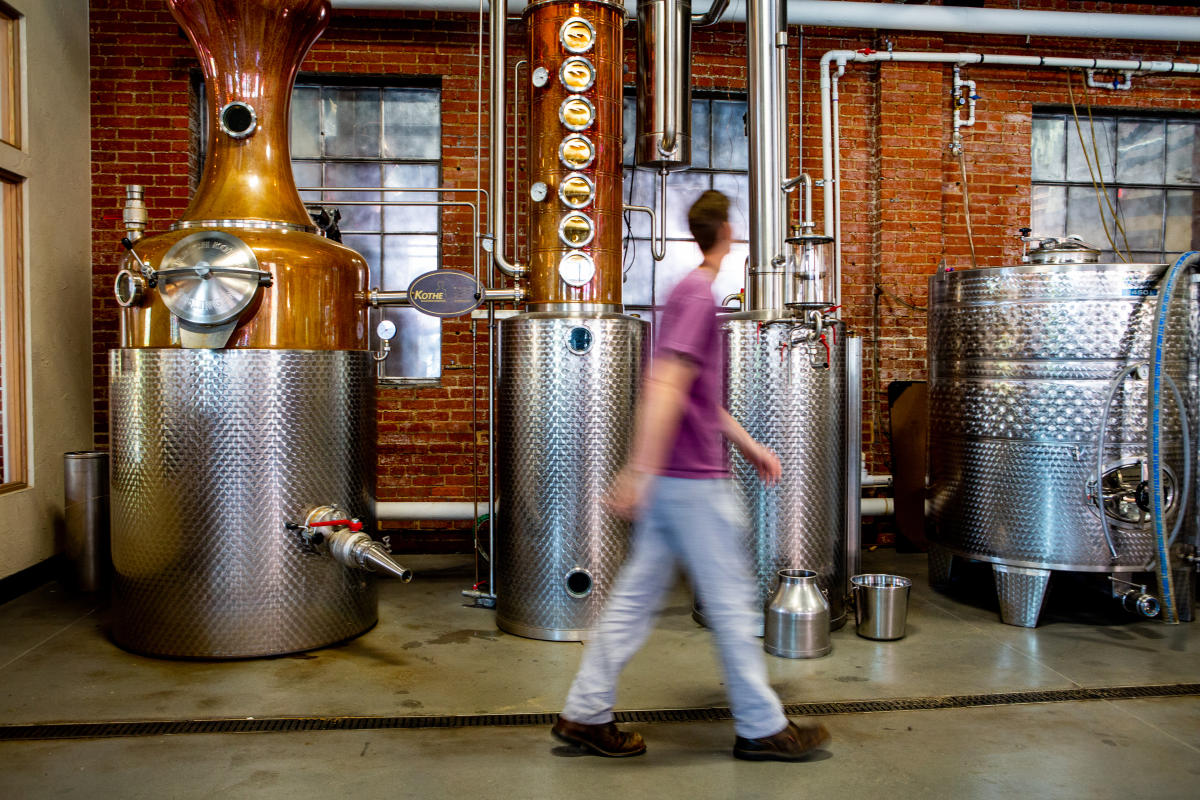 One of the most famous distilleries in Maryland was located in western Frederick County, near the historic village of Burkittsville. The Horsey Distillery began operations in about 1850 and the original distillery building was allegedly burned by Confederate soldiers in September 1862, just before the nearby battles at South Mountain and Antietam took place.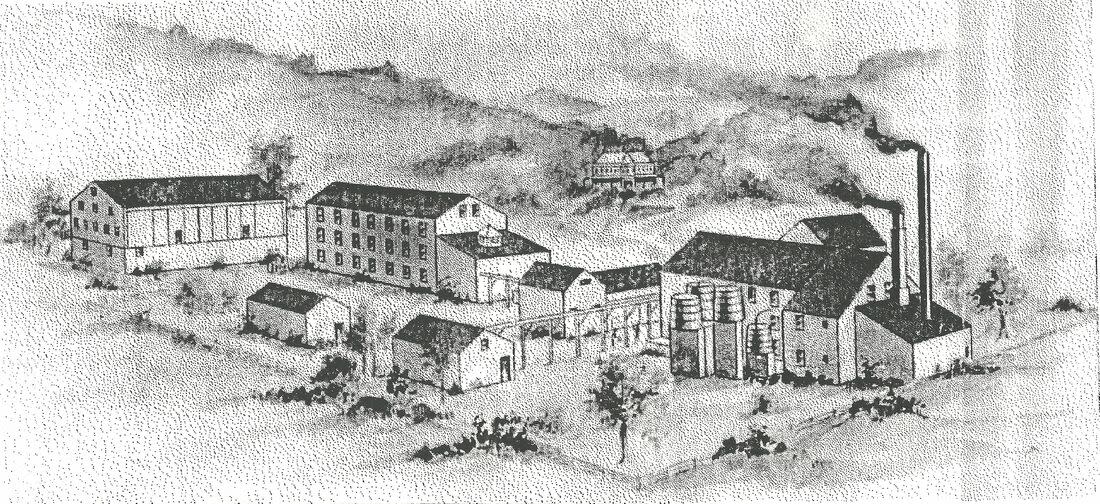 An illustration of the Horsey Distillery near Burkittsville at the turn of the 20th century - Courtesy of the South Mountain Heritage Society 
The distillery was rebuilt on a grand scale and "Old Horsey Rye Whiskey" became known for its unique marketing strategy - its rye was aged in barrels for several years at the distillery then sent on a trip around South America to the West Coast before being brought back to Maryland to finish the aging process. 
"This whiskey was shipped by sea to San Francisco…thus acquiring a unique and most agreeable softness." - Words included on crates of Old Horsey Rye as part of their brilliant marketing schtick.
Like many distilleries across the United States, the Prohibition era doomed the Horsey Distillery to the dustbin of history. By the 1970s, the last operating distillery in Maryland closed its doors. But, of course, that's not where this story ends.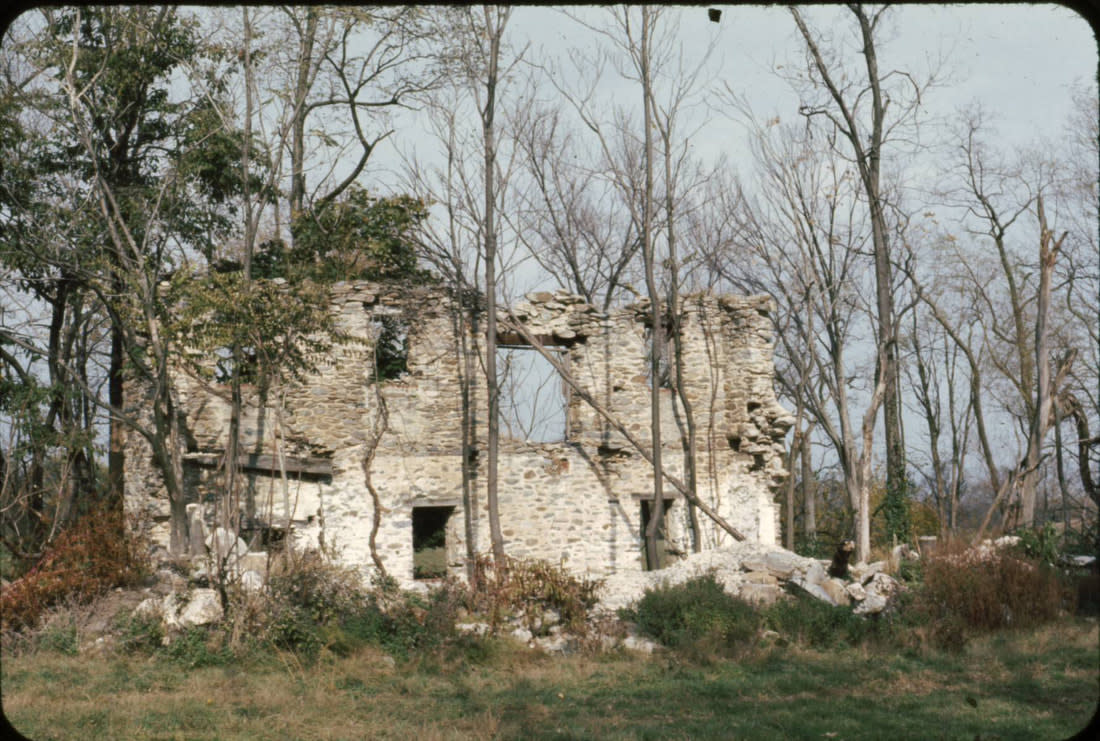 Ruins of a building at the old Horsey Distillery in the 1970s - Courtesy of the South Mountain Heritage Society 
Distilling returned to Frederick County in 2016 when multiple distilleries opened their doors in quick succession. In the City of Frederick, Dragon Distillery, Tenth Ward Distilling Company, and McClintock Distilling were joined by Springfield Manor Winery, Brewery, and Distillery near Thurmont. In recent years, Puerto Rico Distillery and Rosie Cheeks Distillery have joined the scene as well, creating a thriving local distilling industry that's tied back to agriculture in the region. 
Here's a look at Frederick County's distilleries and why you should try them all: 
---
The first of the distilleries to open its doors in 2016, Dragon Distillery goes all-in on the theme of Dungeons and Dragons. Located just east of Downtown Frederick, this distillery offers up not only their spirits, but snacks, a weekly trivia night, and *axe-throwing.*
What to try
Give the "Snallygaster Blended Whiskey" a go. This blend of bourbon and rye is named in homage to a local legend - the dragon-like monster said to inhabit South Mountain in western Frederick County known as "The Snallygaster." 
What's nearby
Dragon Distillery is located adjacent to Frederick Municipal Airport and very close to Puerto Rico Distillery. One of Frederick's favorite food trucks, The Garage, recently opened a brick-and-mortar nearby.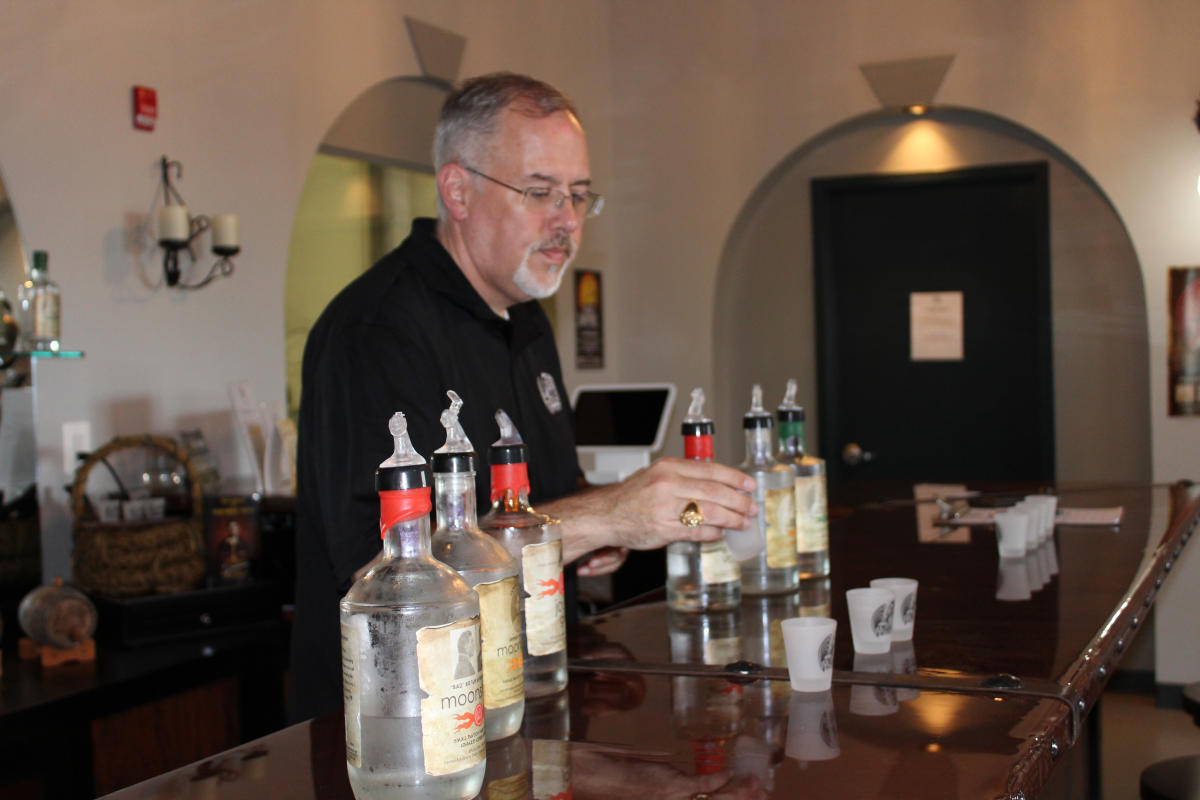 Dragon Distillery
---
This woman-owned distillery takes its name from the historic Tenth Ward in the city of Frederick where their distilling facilities are located. Now, they've got their "Cocktail Lab" located right at the heart of Downtown Frederick on East Patrick Street. Buy a bottle or try their spirits in expertly-made cocktails.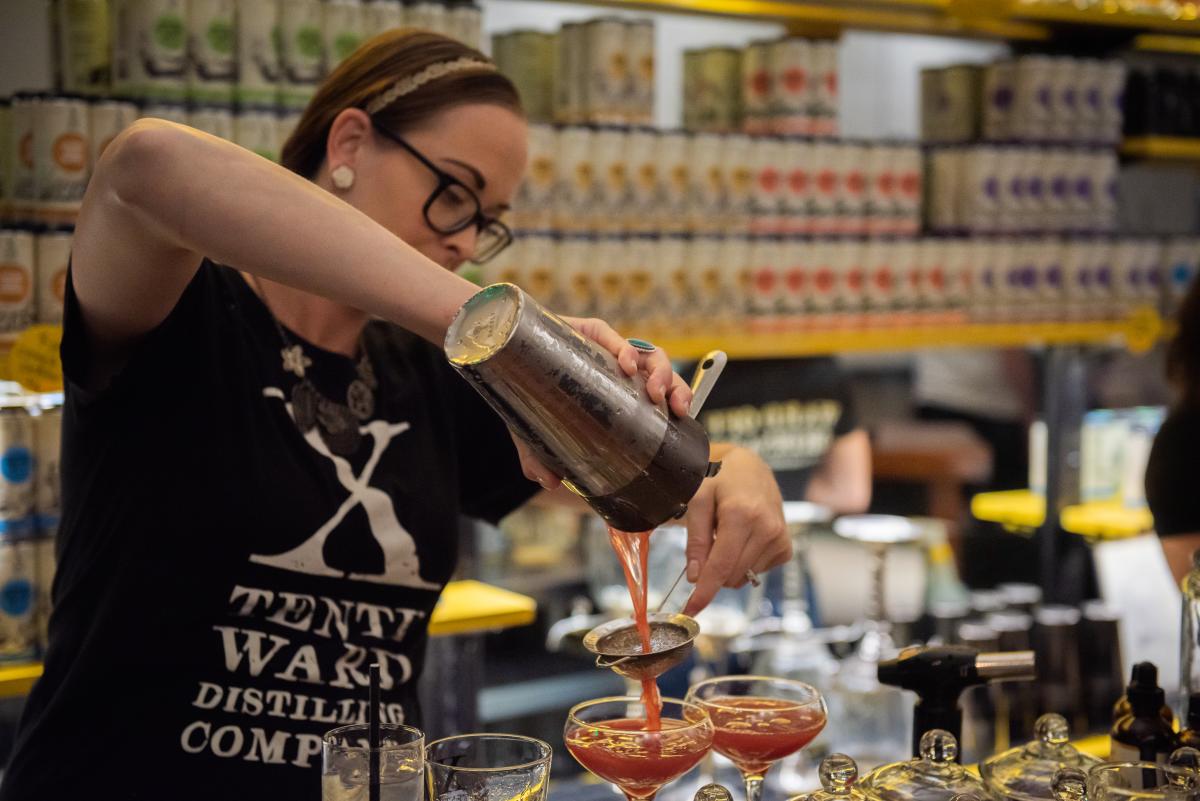 Tenth Ward's Cocktail Lab can be found in the heart of Downtown Frederick - Michael Mason Studios
What to try 
It's all about the absinthe! Tenth Ward's "Absinthe Nouvelle" is one of the most unique spirits you'll find in Frederick County and goes down well in their "Absinthe Louche" cocktail served year-round. 
What's nearby
Just about everything downtown! Tenth Ward is located at the geographic heart of Downtown Frederick. It's located directly across the street from the National Museum of Civil War Medicine and adjacent to Maxwell's Restaurant (where you can order from the Cocktail Lab and have it delivered straight to you).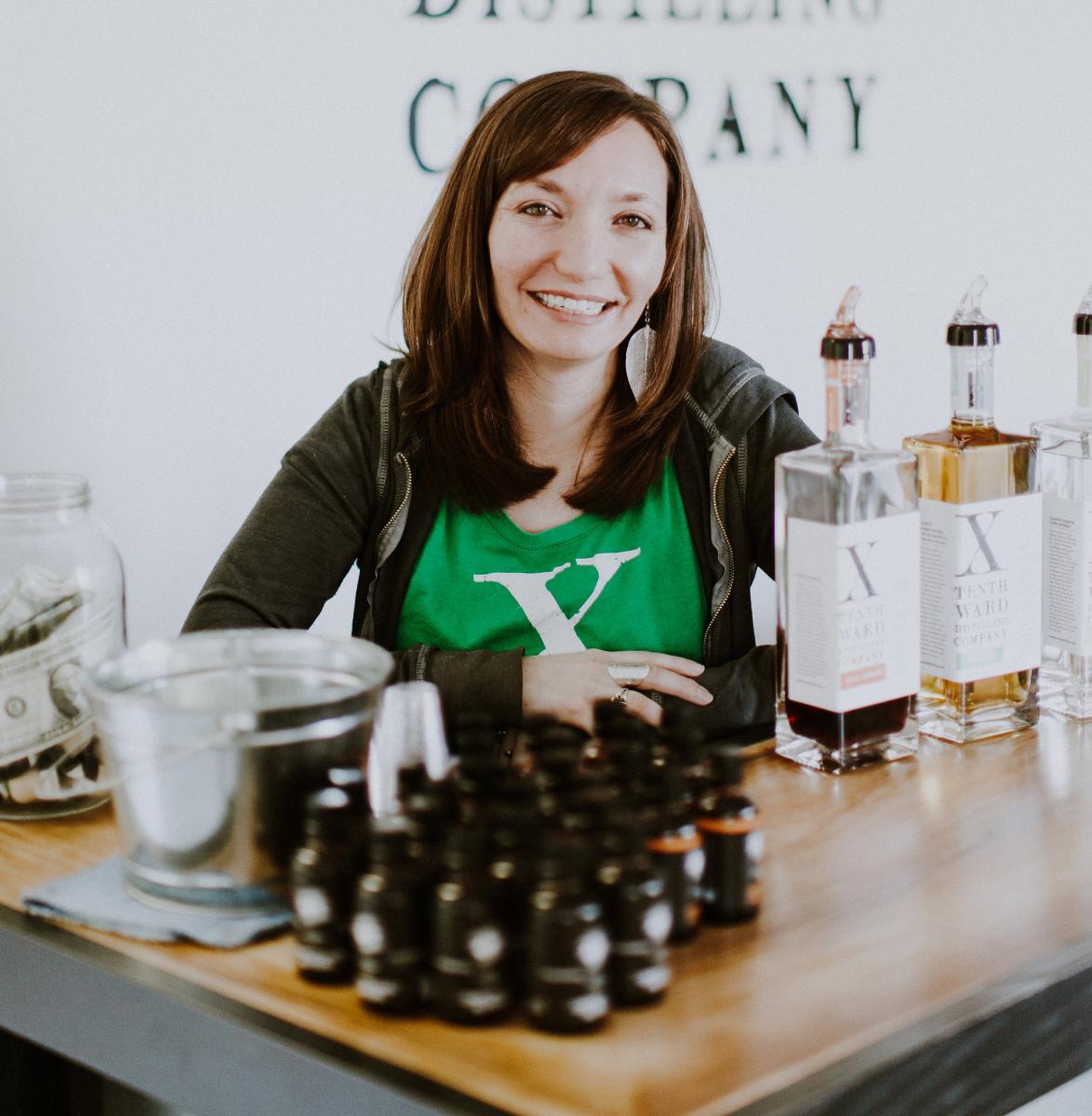 Tenth Ward Distilling Company's "boss-lady" Monica Pearce
---
Maryland's only craft beverage trifecta! Springfield Manor is the only place in the state manufacturing wine, beer, and spirits at the same location. Housed in a stunning historic home at the base of Catoctin Mountain near Thurmont, this is a great spot to have a sip while drinking in the view of the Maryland countryside.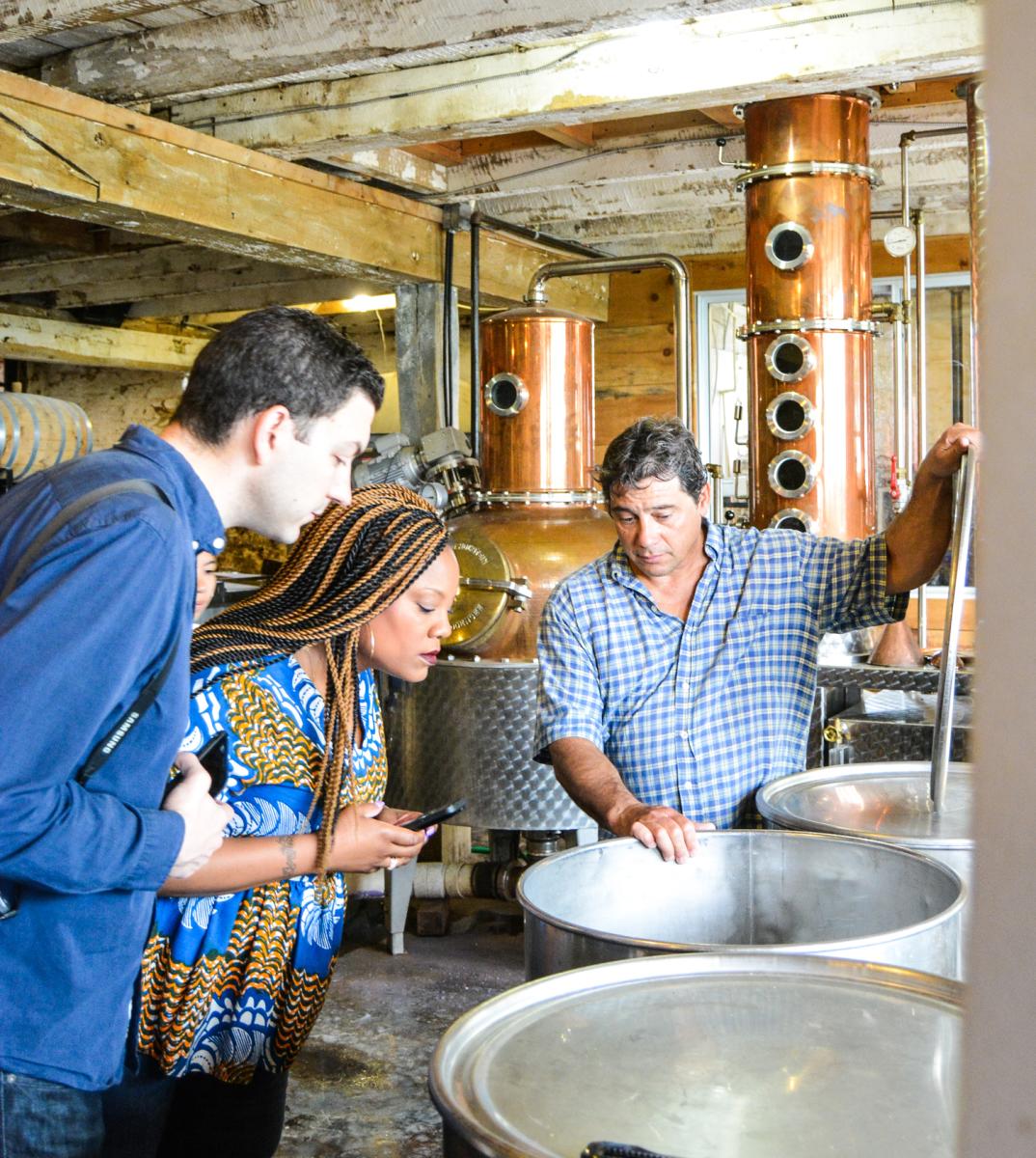 The distilling equipment at Springfield Manor's distillery
What to try
Though they are among the distilleries in Frederick County that is ushering in a revival of Maryland rye whiskey, Springfield's distillery also hosts a lavender festival each spring and makes a "Lavender Gin" that's definitely worth a try. 
What's nearby
This estate sits just off of Route 15 between Frederick and Thurmont, what is known as the Journey Through Hallowed Ground Scenic Byway. Head north to Thurmont and visit the Museum of the Iron Worker to learn more about Maryland's iron industry and the people whose labor built Springfield Manor itself. Catoctin Mountain Park (NPS) and Cunningham Falls State Park are also nearby for those seeking the outdoors before or after their spirits.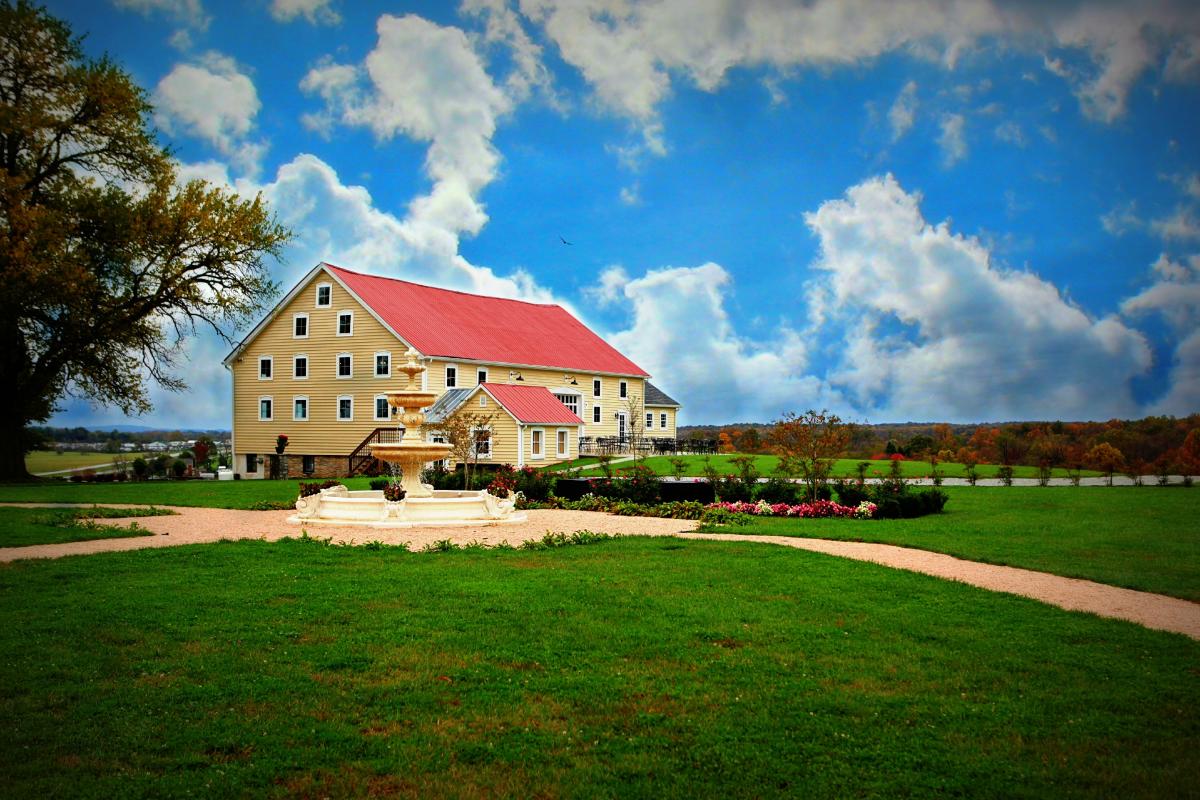 Springfield Manor Winery, Distillery, and Brewery has a stunning view of the Maryland countryside 
---
Tucked away in a historic garage dating to the early 20th century, McClintock Distilling Company opened its doors in 2017. The distillery can be found just off of Carroll Creek, making it easily walkable to the rest of Downtown Frederick and the numerous breweries located just two to three blocks east. Recently, McClintock opened "Back Bar" adjacent to their distillery space and store where cocktails - new and old - can be found in a space reminiscent of a 1920s speakeasy. 
What to try
"The Bootjack Rye is a love letter to Maryland Rye Whiskey of the Past," reads the description of McClintock's signature spirit. The grains used in this whiskey are stone-ground using a historic mill on-site at the distillery. This spirit makes a serious nod back to the distilling roots of Frederick County. Walk over to Back Bar and try it in their "Ideal Old Fashioned."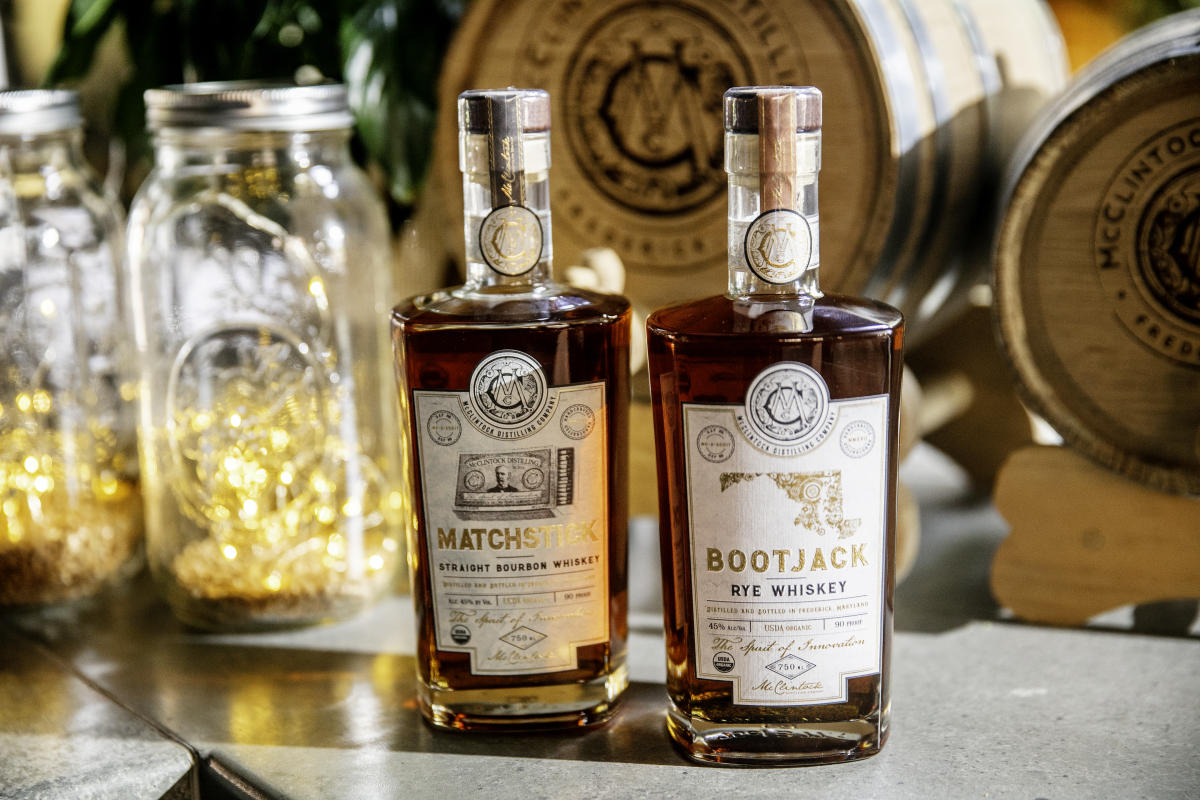 McClintock's "Bootjack Rye" is certainly worth try - Turner Photography
What's nearby
McClintock's location near Carroll Creek makes it easily accessible to many favorite spots in Downtown Frederick. On the creek itself, you'll see colorful water plants in summertime and lighted boats in the winter. Head east on Carroll Creek and you'll find Frederick's emerging brewing hotspot.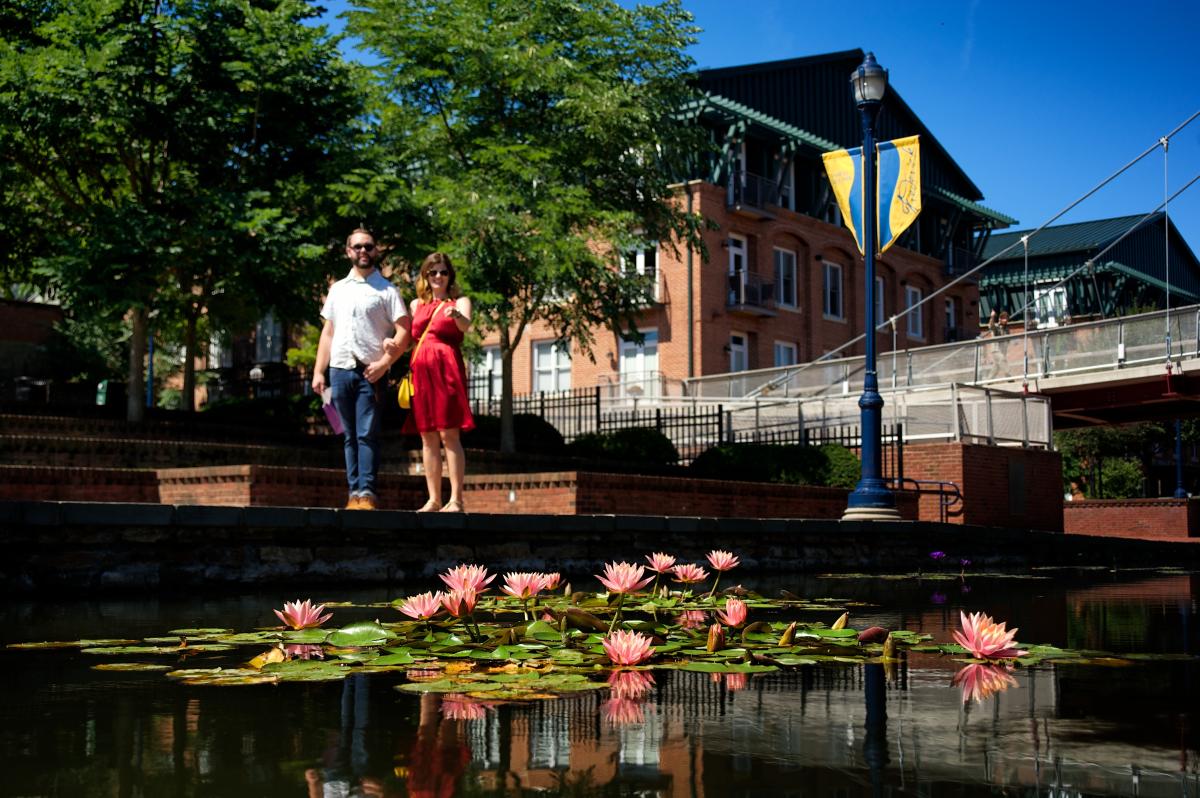 In addition to being Downtown Frederick's most popular attraction, Carroll Creek Linear Park will also take you to numerous breweries and restaurants 
---
This distillery on the eastern side of Frederick specializes in the diaspora rum of Puerto Rico. Affectionately known as "Pitorro" by the residents of the island territory, it's pretty hard to find in the States. Pitorro is a rum distilled from sugar cane that has become the unofficial spirit of the island. This is a distillery that is proudly "Puerto Rican Born. Maryland Made." 
What to try
Go with the classic family recipe passed down through the family of the owners. This "Traditional Clandestino" is a rum flavored with raisins, prunes, and cranberries. 
Puerto Rico Distillery specializes in the traditional spirit of the island - Puerto Rico Distillery
What's nearby
Puerto Rico Distillery is located adjacent to Frederick Municipal Airport and very close to Dragon Distillery. One of Frederick's favorite food trucks, The Garage, recently opened a brick-and-mortar location nearby. 
---
Ahh, moonshine. Frederick County's newest distillery can be found out on the farm between the towns of Walkersville and Woodsboro. Rosie Cheeks Distillery specializes in different flavors of moonshine, ranging from the classics - apple pie, peach cobbler - to flavors that change by the season. 
What to try
We are partial to good ol' apple pie moonshine ourselves, but can't go wrong trying something new and fun. 
What's nearby
Located halfway between Walkersville and Woodsboro, this location is a great place to take in the rolling hills and farmland of eastern Frederick County. Looking for a fun drive *before* you settle in to try some moonshine? Try the Historic Covered Bridges Driving Tour that'll take you to three historic wooden spans. Or after, settle in for a ride on the Walkersville Southern Railroad. 
---
Watch "Destination Frederick County: Distilleries" 
---