Pizza is always a good idea, whether you're famished after a day of outdoor adventure or you're fueling up for an afternoon exploring one of our Main Street communities.
There's plenty of pizza in Frederick County to satisfy your cravings. Here are four can't-miss spots:
---
Enjoy a slice of the good life at Pretzel & Pretzel Creations, a Downtown Frederick institution. This tiny, laid-back restaurant on Market Street offers a twist on traditional pie—they use pretzel dough instead of pizza dough. Their extensive menu includes other pretzel-related treats as well as a generous selection of hand-dipped ice cream.
Try this: Omnivore's Dilemma
Nearby things to do: Check out the many unique shops in Downtown Frederick and take a stroll along Carroll Creek Park.

Rosati's 
Located right off US-15, Rosati's is a convenient pit stop for any Frederick County explorer. Good luck resisting ordering the fried ravioli appetizer before choosing from a variety of crust options.
Try this: Chicago Deep Dish with Italian Sausage
Nearby things to do: Visit Schifferstadt Architectural Museum, mountain bike through the Frederick Watershed, or hop on Route 15 north and drive the scenic Journey Through Hallowed Ground Byway towards Emmitsburg.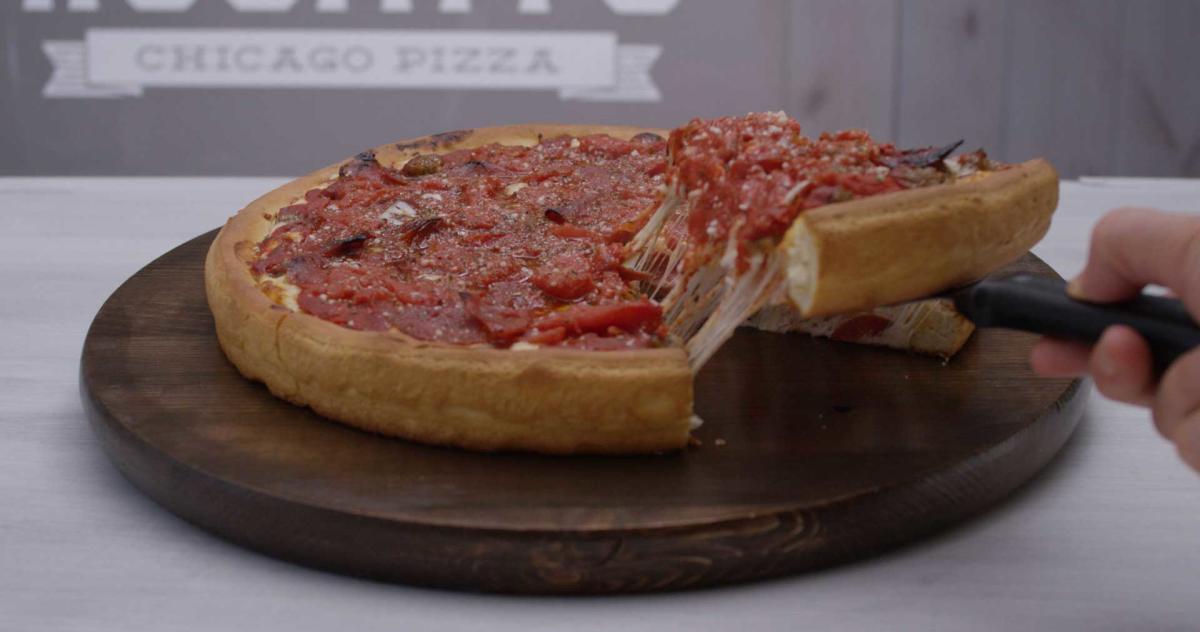 You'll feel as if you've landed in Italy when you taste the Neapolitan-style pizza at Cugino Forno. Located inside a historic Coca-Cola bottling plant on the outskirts of Downtown Frederick, Cugino Forno's unique setting is the perfect backdrop for a menu of wood-fired pizzas and decadent gelato and Italian pastries. Fun fact: the restaurant serves beer and wine, and an expansive patio with picnic tables and string lights invites you to linger over your food.
Try this: Napoletana
Nearby things to do: Step back in time at Rose Hill Manor Park & Museums, play pinball at Spinners Arcade, or explore the art galleries on Downtown Frederick's North End.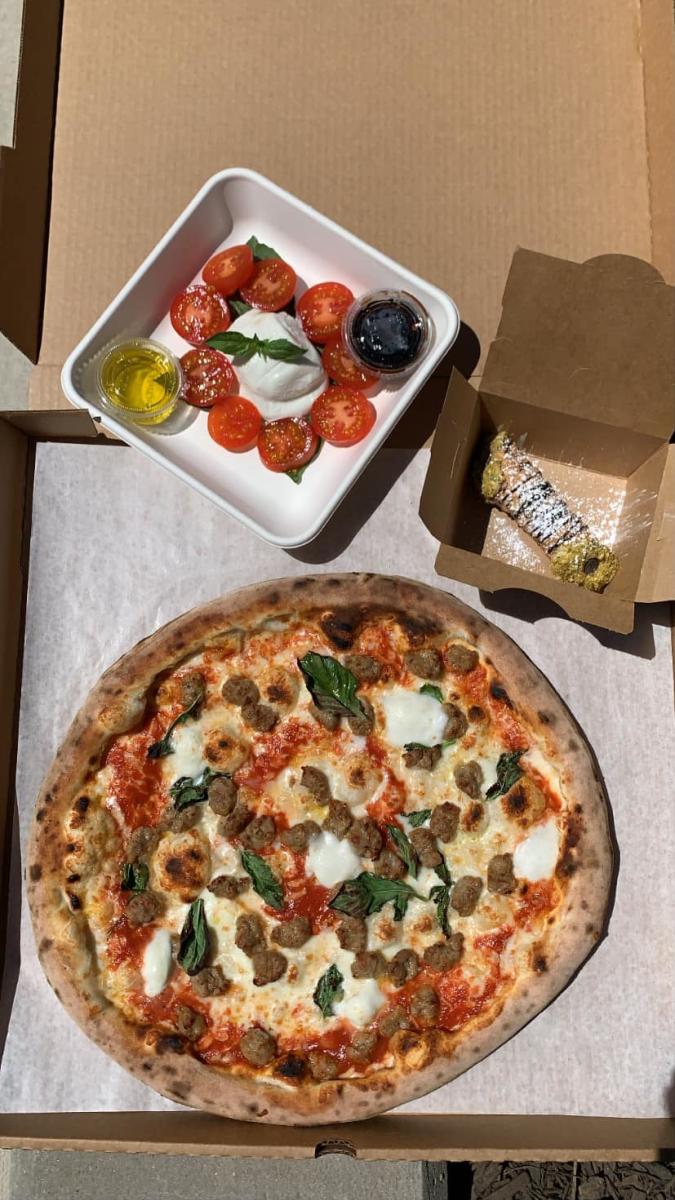 Slide into a booth at Kings NY Style Pizza, a casual eatery in Walkersville serving up mouthwatering New York-style slices along with subs and pasta. 
Try this: Stuffed Spinach Pie
Nearby things to do: Take a covered bridges driving tour, visit Fountain Rock Nature Center, or play disc golf at Woodsboro Park.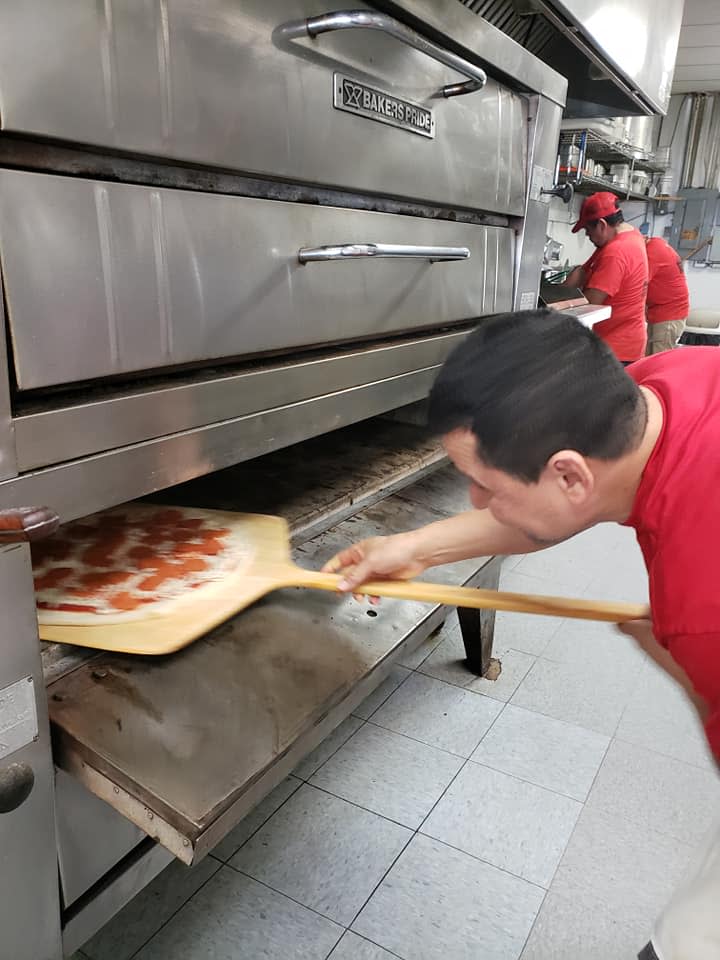 ---
Find more pizza in Frederick County
---