Frederick County, Maryland, has historic homes and mountaintop retreats that make great romantic getaways, perfect for celebrating Valentine's Day, an anniversary or another special occasion. 
There are a variety of options available in Frederick County -- from B&Bs to rustic cabins with modern amenities. You're sure to find lodging well-suited to whatever kind of romantic trip you're looking for.
10 Clarke B&B is a restored Queen Anne Victorian house in Downtown Frederick. Its rooms are prepped for a relaxing stay with robes, European chocolates and oh-so-comfy (heated) beds with top-of-the-line linens. (Tip: For more warmth, book the Turret Room for its heated bathroom floor.)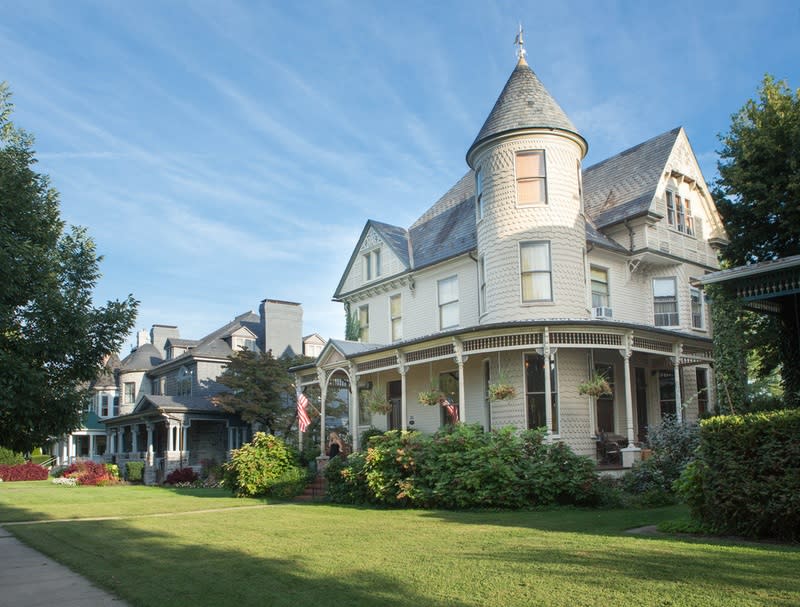 The B&B's five rooms ensure a quiet and private stay. Proprietor Monique Pasquale gets high marks for going above and beyond to ensure each guest has a remarkable experience. It's within walking distance of downtown shops and restaurants, making for easy date nights at Wine Kitchen, Firestone's, Thacher and Rye, and more, but the fireplaces and Victorian decor mean you'll enjoy a cozy night with your loved one.
If your idea of quality time involves becoming one (or two) with nature, consider a luxury cabin at Ole Mink Farm Recreation Resort in Thurmont, 25 miles north of Frederick. The secluded property sits atop the Catoctin Mountain and has access to a variety of outdoor activities. Go stream fishing or take in the nature trails. The setting is beautiful year-round, and activities are scheduled during the summer.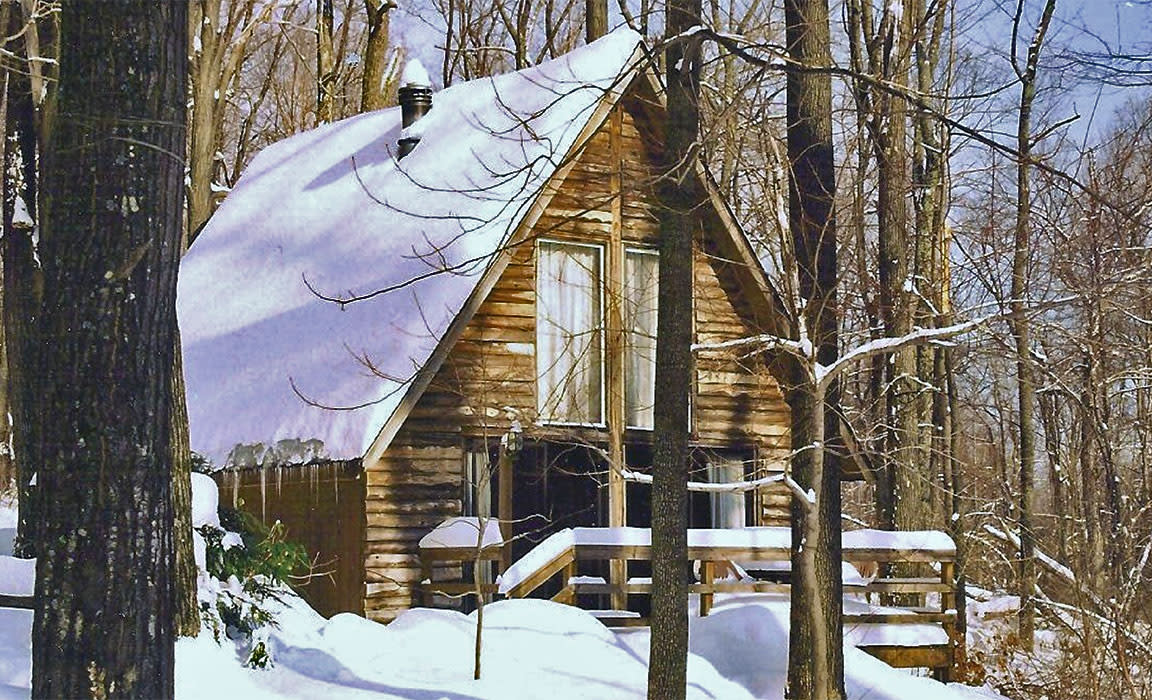 If you can't imagine leaving four-legged members of the family at home, several of the cabins are pet-friendly. Though the cabins offer modern amenities like cable TV and WiFi, Ole Mink Farm provides the perfect opportunity to unplug and fully immerse in the romantic surroundings.
If your perfect getaway is the combination of a B&B experience and time spent in the country, The Inn at the Springfield Manor may be perfect for you.
The Inn is a European-style estate dating to the late 1700s, situated on 135-acres in northern Frederick County with the scenic Catoctin Mountain as an impressive backdrop. The Inn offers eight private suites and is adjacent to a restored barn, housing the distillery and tasting room for the Springfield Manor Winery and Distillery.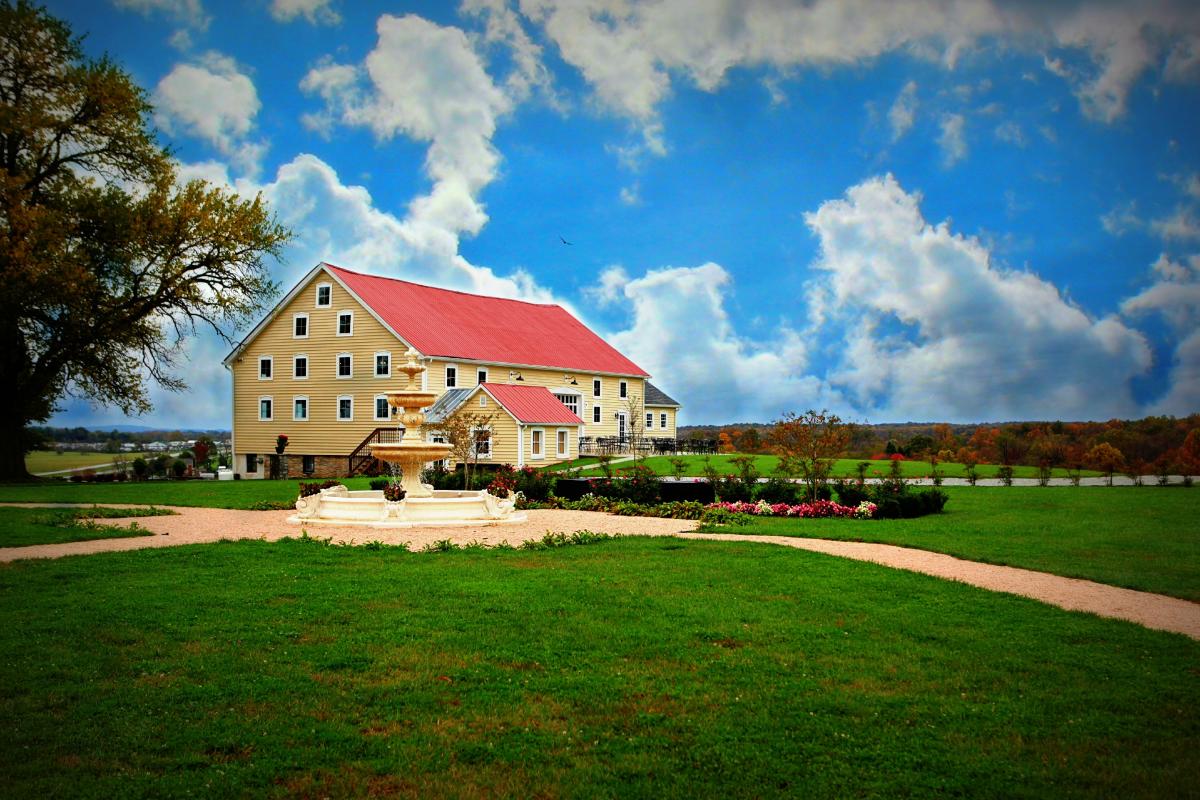 From June through September, a lavender field at the front of the property is a fragrant focal point, showcasing 2,500 plantings of different varieties. The Inn is luxurious and tranquil, with 10 fireplaces and period furnishings. The names for most of the suites are tied to the history of the property, like the Edgar, named after Edgar Allen Poe who reportedly spent his honeymoon night at Springfield Manor and carved his name in the glass windowpane. 
Accommodations include a farm-fresh, country breakfast as well as a complimentary wine tasting in the tasting room. The estate adjoins Cunningham Falls State Park, a great destination for those who love the outdoors. Enjoy nearby fly fishing, hiking, biking, and history.
The possibilities for your romantic getaway are endless in Frederick County, Maryland!
Frederick County's ever-growing arts and entertainment scenes makes the region a vibrant cultural destination