The list of things to do in Frederick is never-ending, but how should you spend your time if you only have a few days? You haven't truly had the full Frederick experience until you've done these things.
Share your progress using #FrederickBucketList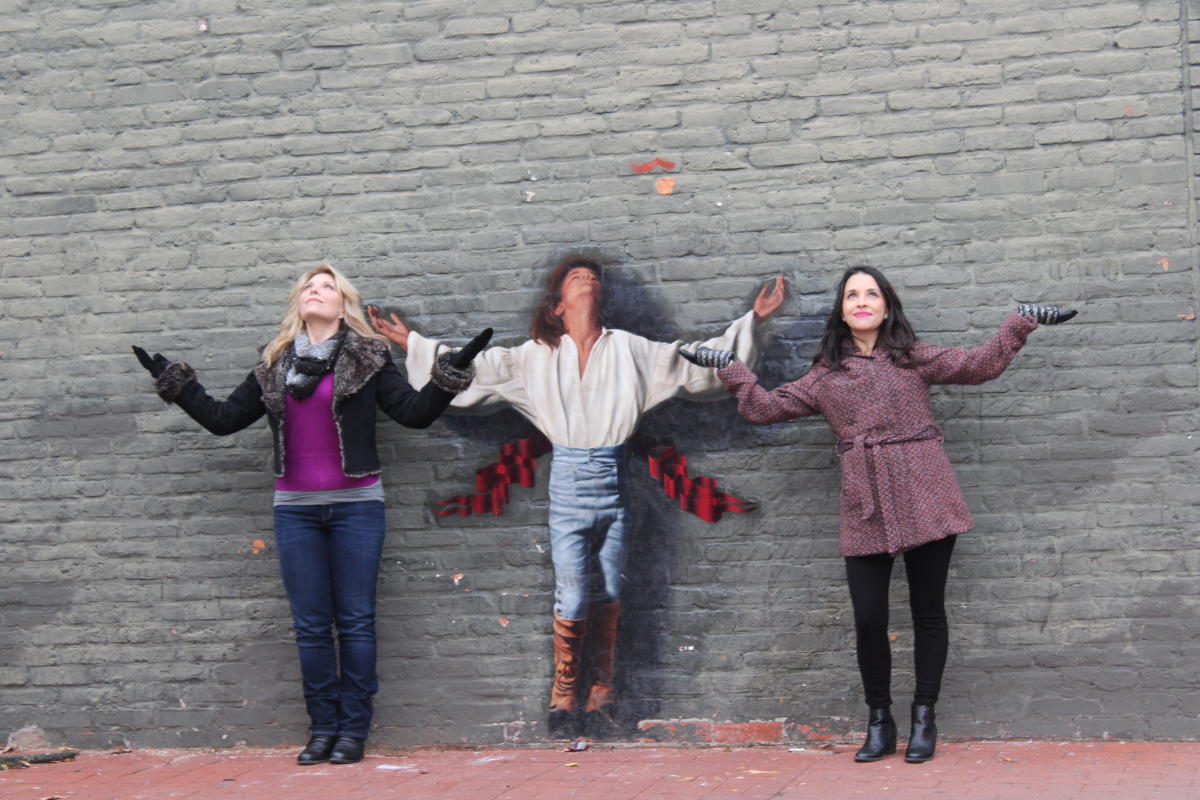 Pose with the Edge of Gravity Mural
This is far from local artist William Cochran's only Downtown Frederick piece, but it might be the most fun to take a picture with! You might do a double-take when you see this incredibly realistic mural of a man floating toward the sky. Mimic his iconic pose and snap a photo of yourself being an "angel in the architecture".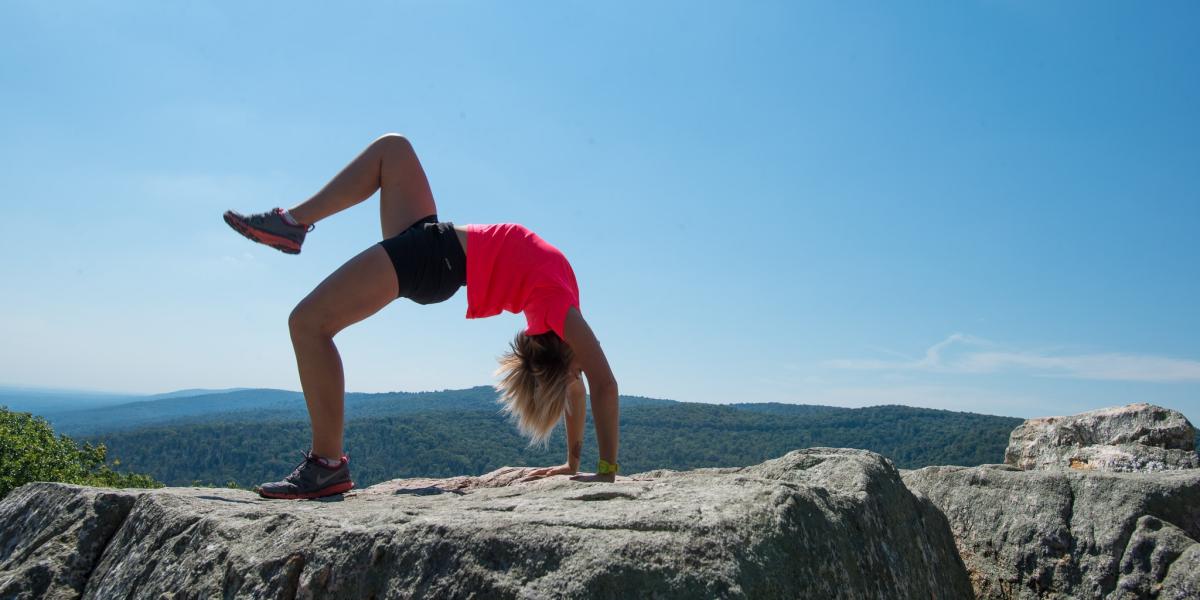 Climb Chimney Rock
The hike is somewhat strenuous, but the view from 1419 feet over Catoctin Mountain Park is worth every step. You haven't truly seen Frederick until you've looked down on its tallest trees.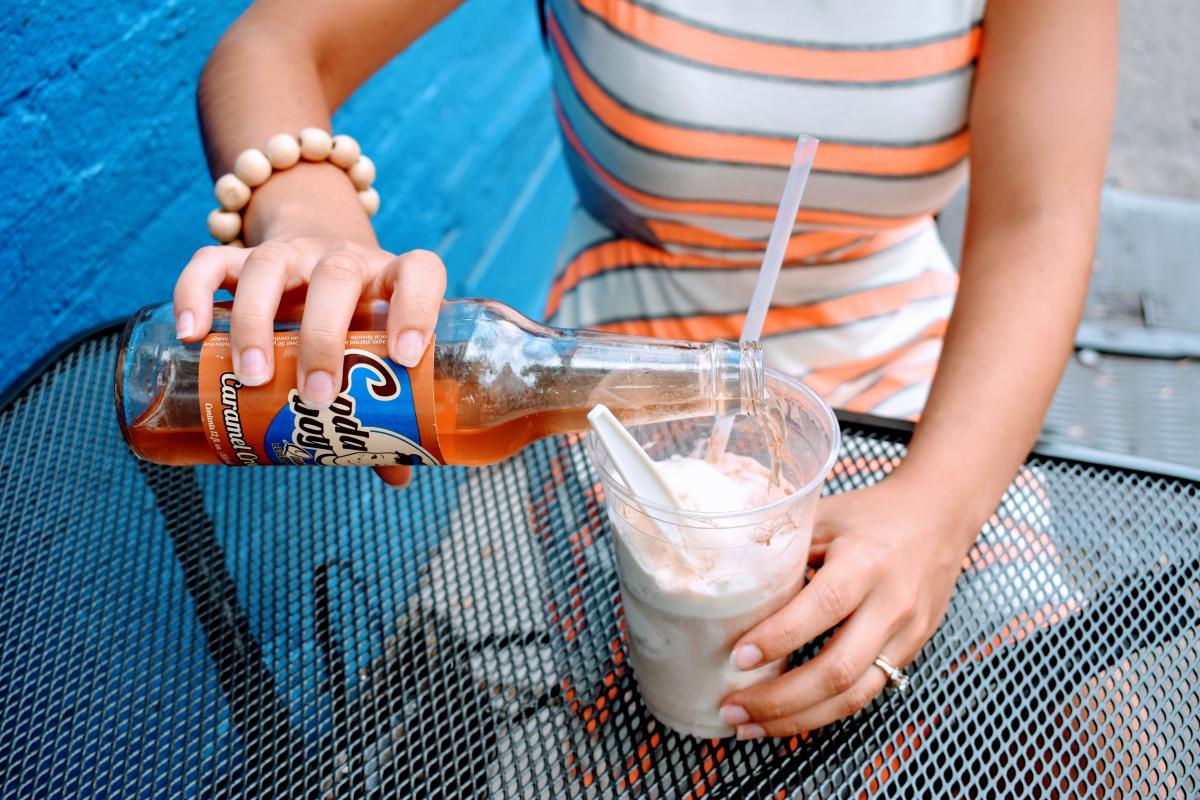 Make Your Own Float at The Pop Shop
This might be the best date night idea ever. Over 400 vintage sodas are available at this retro shop and any can be paired with your choice of creamery ice cream. Impress someone with this fun twist on the root beer float.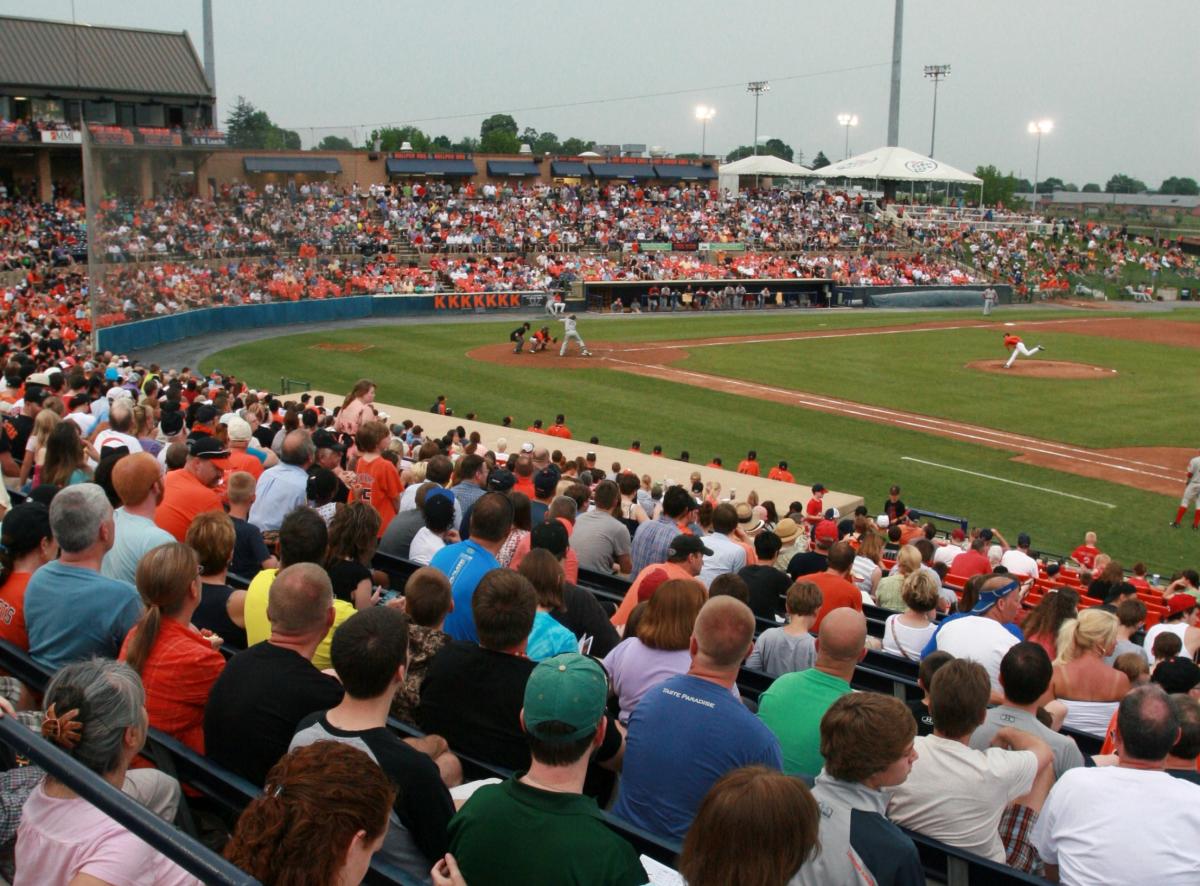 Shake Your Keys
What's the best way to cheer on the home team at a Frederick Keys Baseball game? By shaking your car keys of course! Kids and adults alike have embraced this tradition.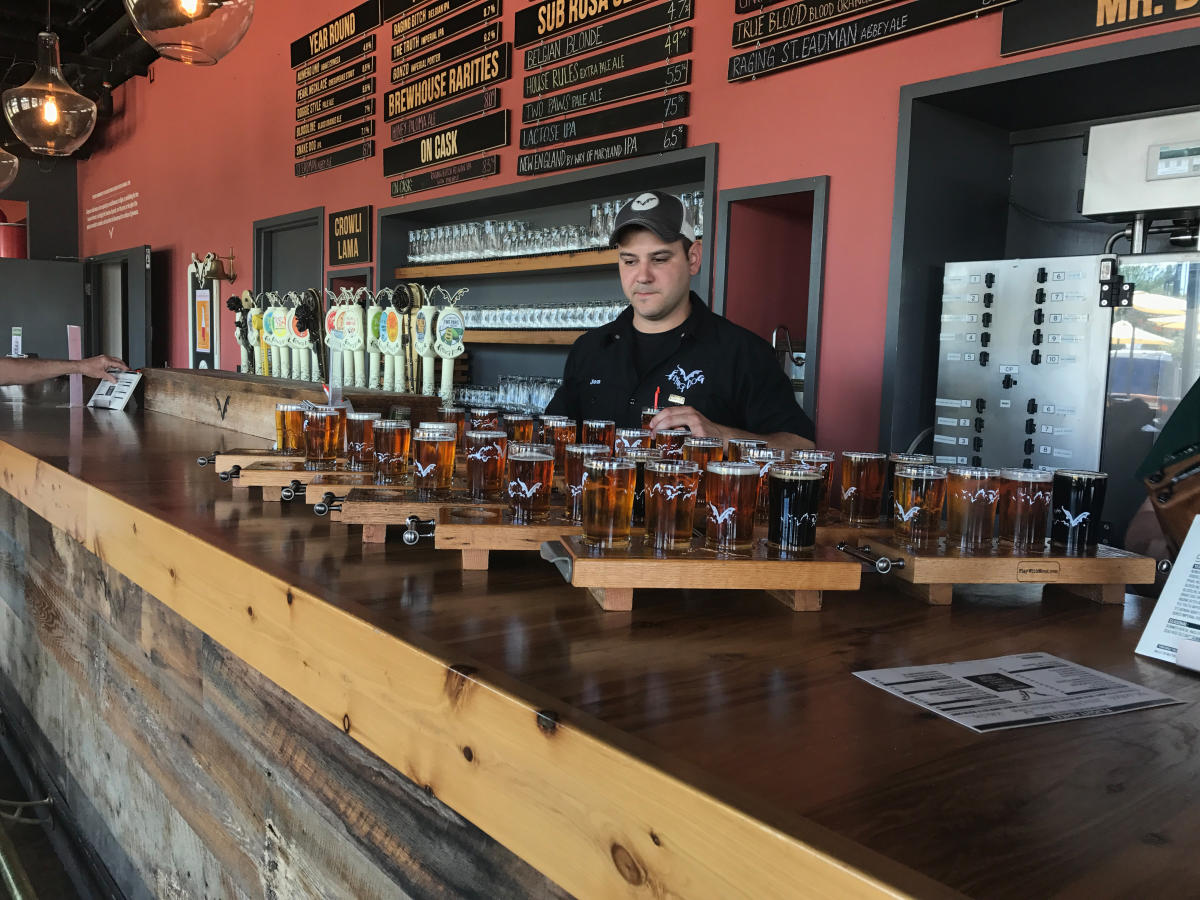 Taste Weird Beer at Flying Dog Brewery
With 20 varieties on tap, you are bound to find something unusual at Flying Dog Brewery's state-of-the-art brewing facility. Special batch and limited release beers include some unexpected ingredients, like sunflowers or salt and pepper, are often only available here.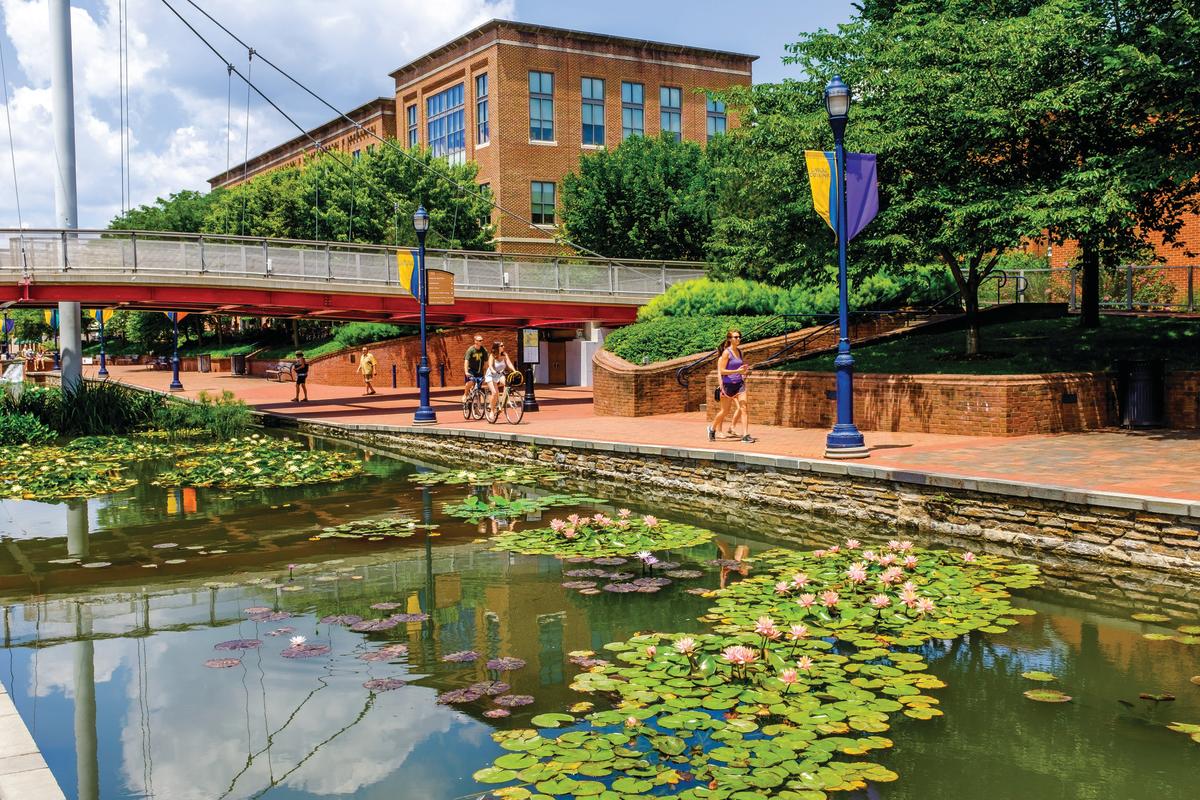 Walk the Entire Length of Carroll Creek Park
Created as a flood control project, the park is reminiscent of San Antonio's famous River Walk.  The mile and a half long stretch includes pedestrian paths, water features, an amphitheater, and stunning public art. Start in Baker Park and end up at the Frederick Fairgrounds to ensure you don't miss any details!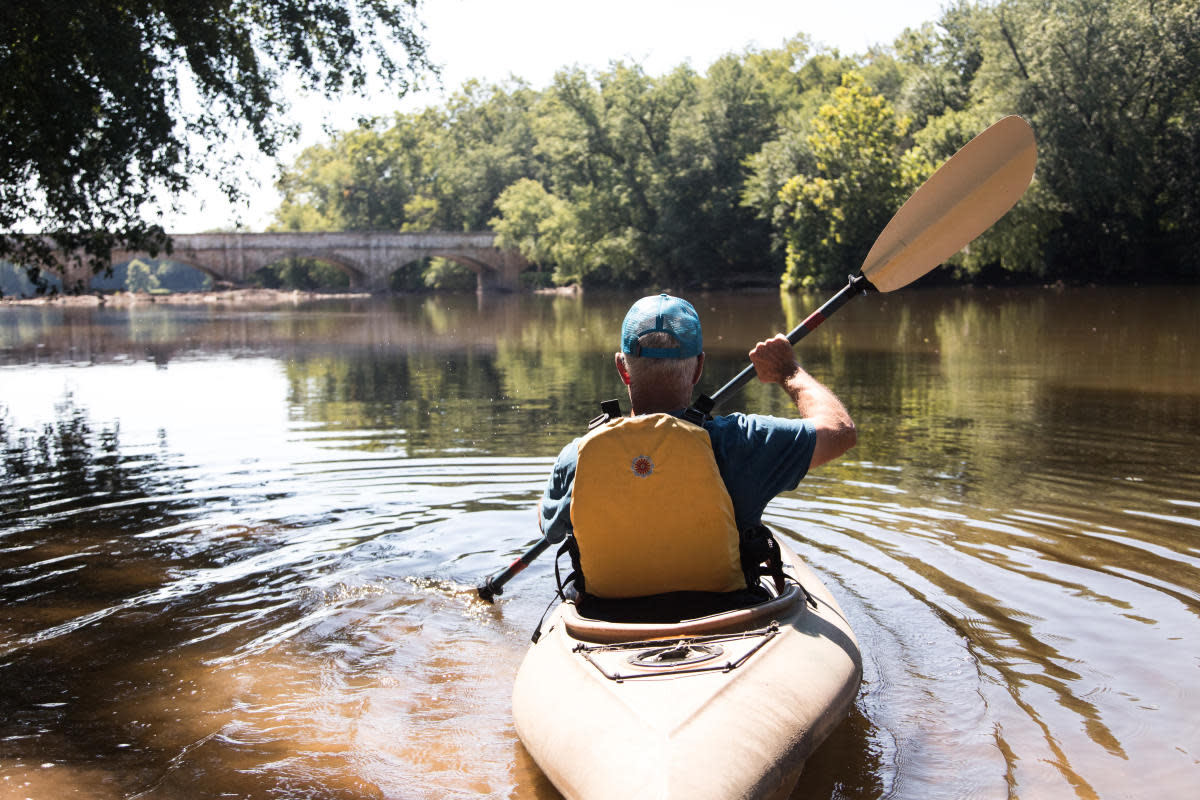 Explore an Engineering Marvel
If the C&O Canal towpath itself doesn't knock your socks off, the 7 stone arches towering under it sure will. The Monocacy Aqueduct dates back to 1828 and is just as stunning today as it was when it was built. Float under the arches or walk along the top.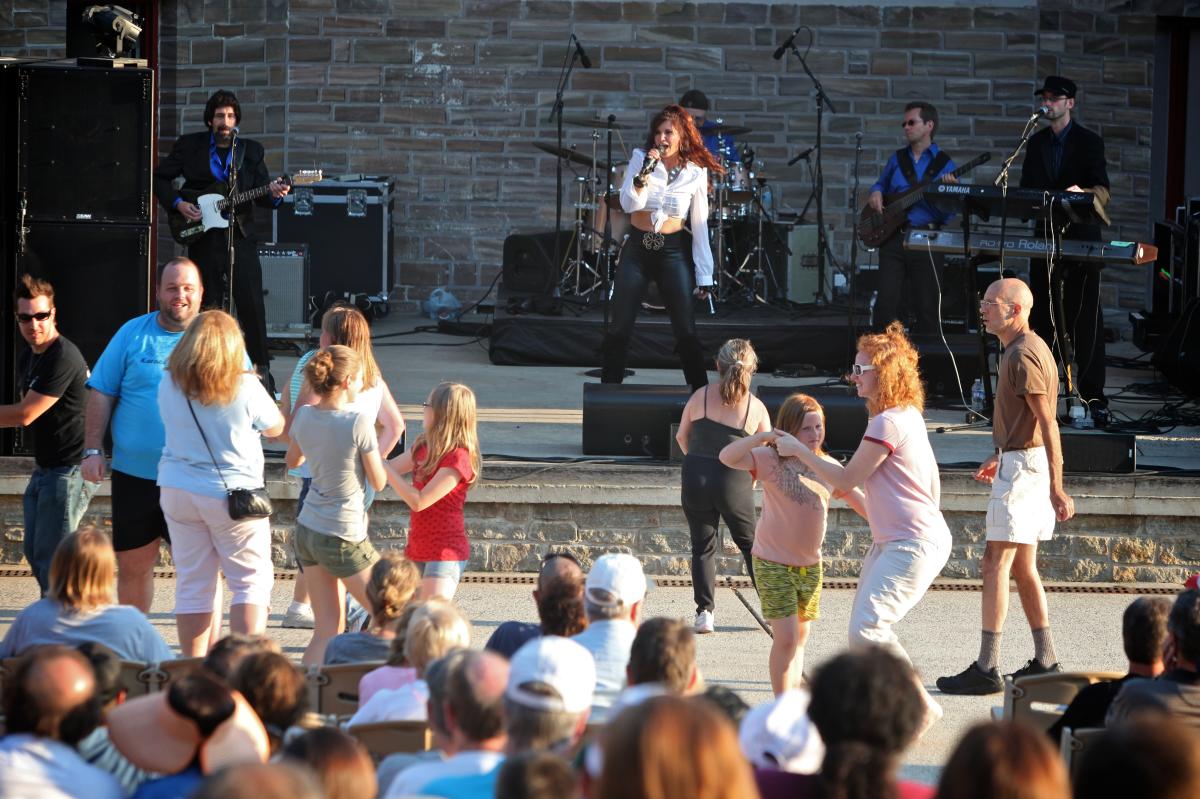 Dance in Front of Hundreds of Strangers
Friends and families gather at the Baker Park Amphitheater every Sunday for live outdoor music, everything from The Beatles to reggae. Put on your dancing shoes and let the music move you to the front of the crowd.