Frederick Pride is an annual celebration of the Lesbian, Gay, Bisexual, Transgender, and Queer+ (LGBTQ+) community, hosted by The Frederick Center, Frederick's LGBTQ+ nonprofit organization in Downtown Frederick's Carroll Creek Park. 
---
History of Frederick Pride
Frederick Pride was born in June 2012 and was held at Ballenger Creek Park with a few hundred people. Since then, Frederick Pride has grown to become one of the largest Pride celebrations in Maryland with more than 20,000 attendees in 2022. Because Frederick Pride was canceled in 2020 due to the pandemic, the 2023 festival marks its 10th anniversary!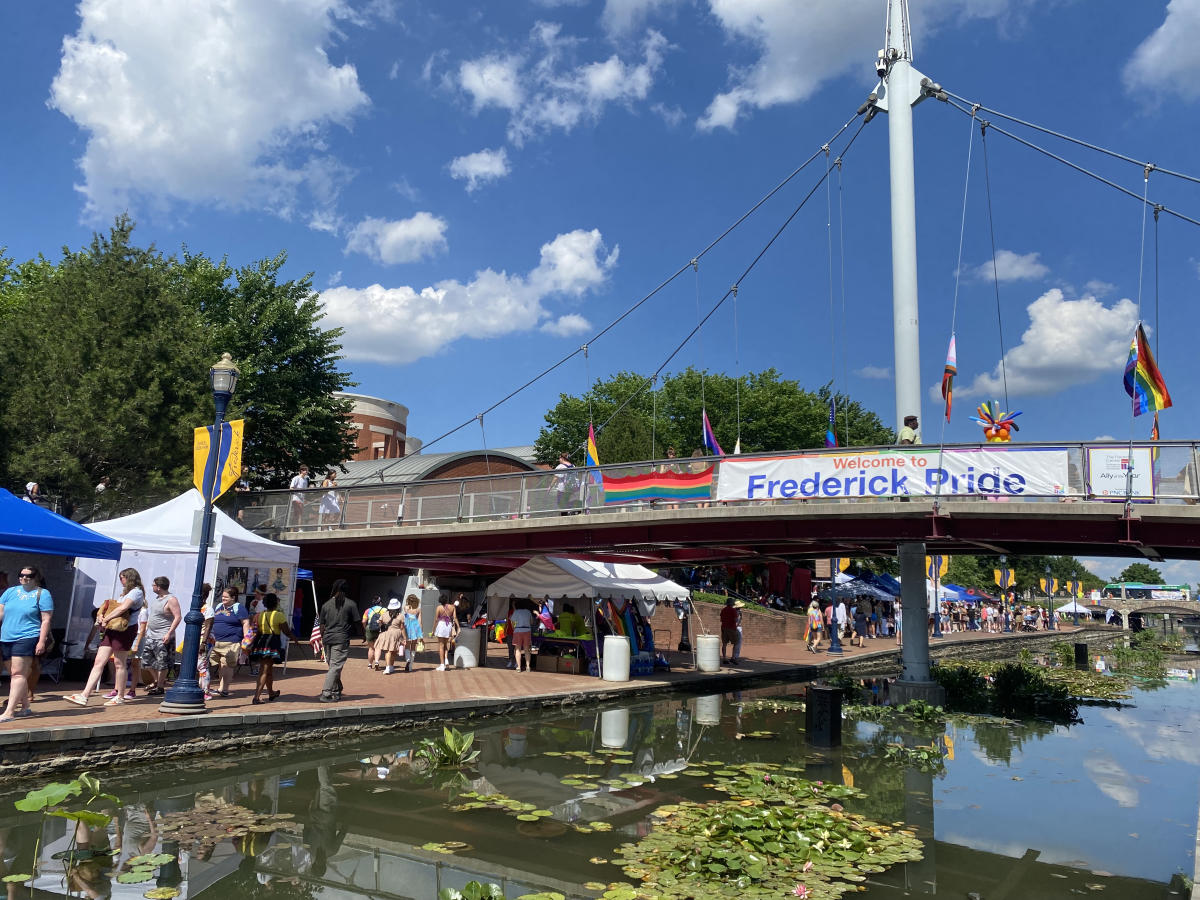 ---
Frederick Pride 2023
This year, the Frederick Center is planning the biggest and best festival yet. Organized by a dedicated and passionate group of volunteers in partnership with the Frederick Center, Frederick Pride brings together the whole community to celebrate.  
We have a few different areas of interest throughout the festival: vendor booths, Pride shop, food vendors, a beverage garden, a youth and children's area, three different entertainment stages with DJs, drag performances, and musical guests, and the Lambda Car show.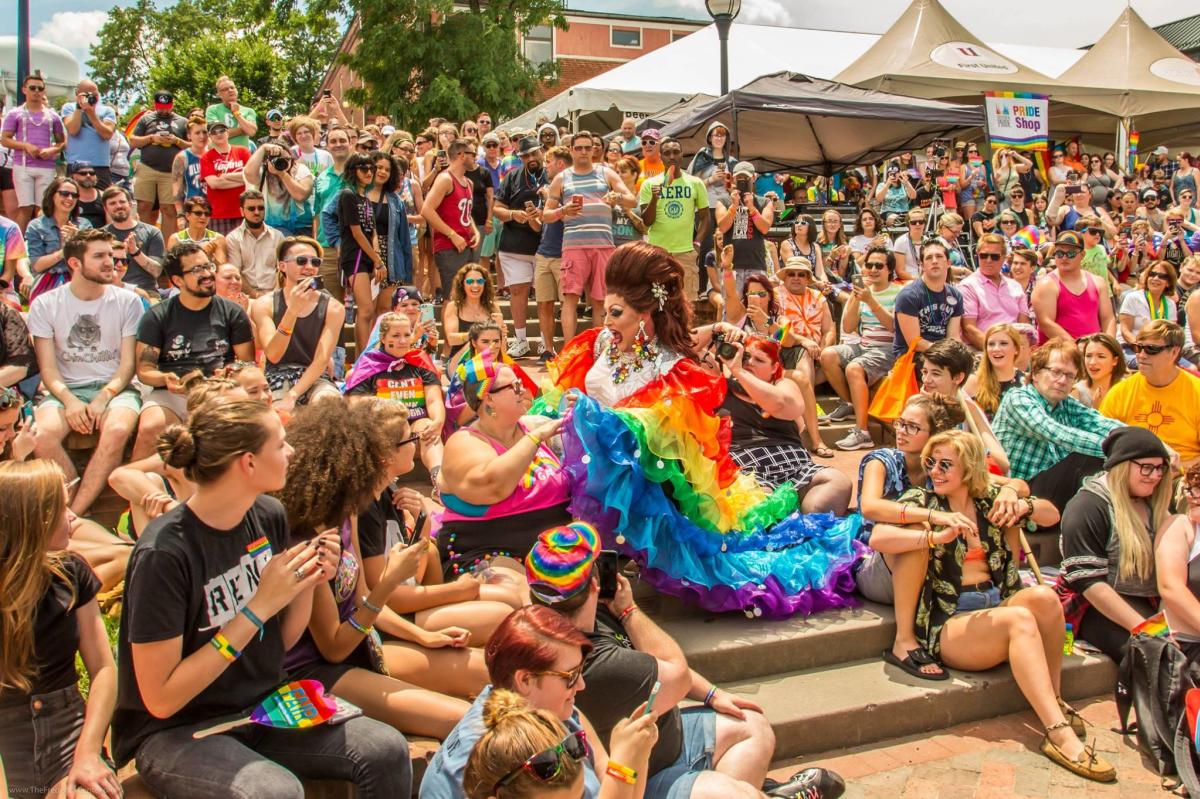 ---
Celebrate, Dine, and Drink
Frederick Pride features more than 200 vendors including local organizations, non-profits,  businesses, and groups, with artisans selling arts and crafts.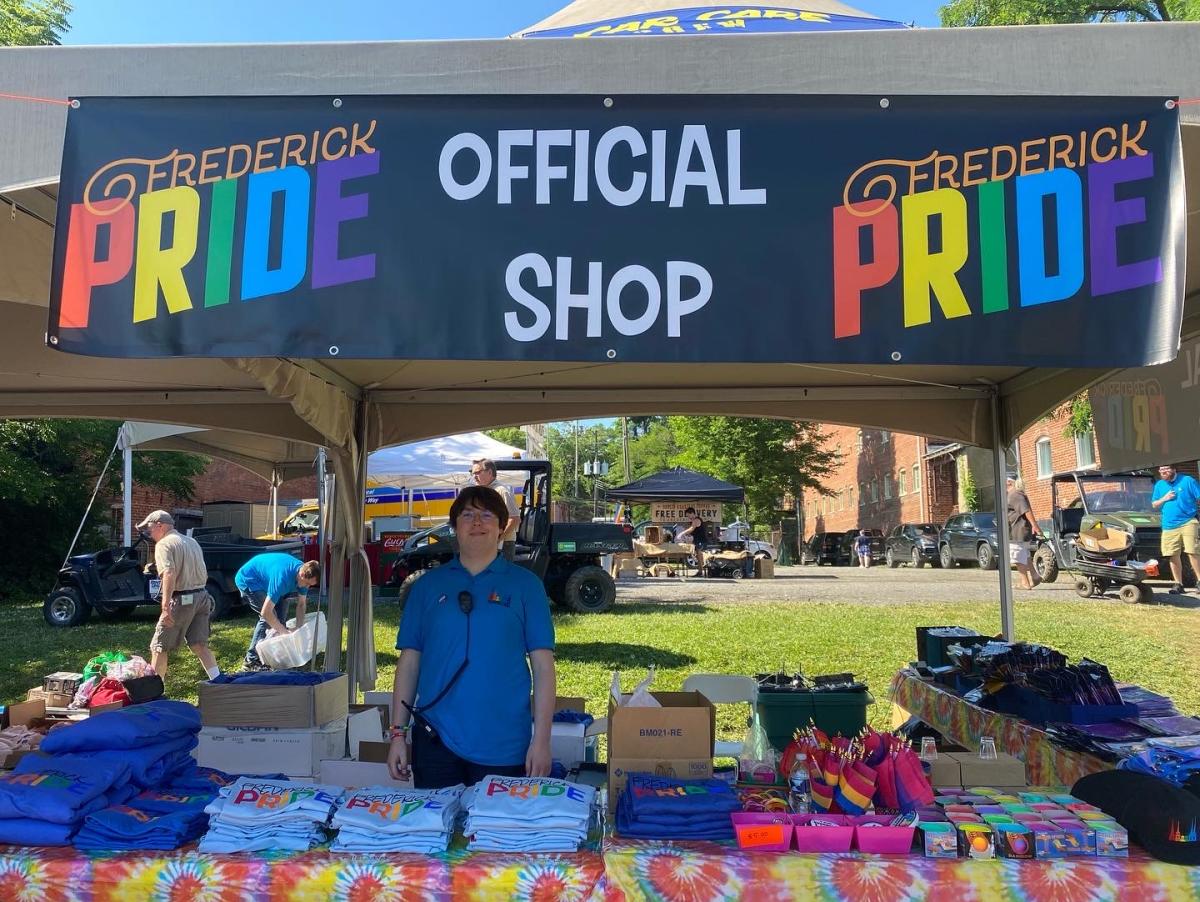 The Pride shop has a special selection of LGBTQ+-related merchandise, and this year will be featuring merch for our 10th anniversary! We have a wonderful list of food trucks and vendors at the festival this year - with some returning favorites like the Traditional Authentic Mexican Food Truck and Randy's Lemonade.
The beverage garden will feature local breweries and distilleries and includes non-alcoholic options like SoBar.
---
Activities and Entertainment
The youth and children's area will include activities and games all day long. This year's Pride will feature a booth for our youth programming information, managed by members of our youth groups.
Entertainment will feature Capital DJ Chase and multiple drag performances throughout the day. We're so thrilled about the sheer number of activities and areas of enjoyment that the community can participate in during the festival.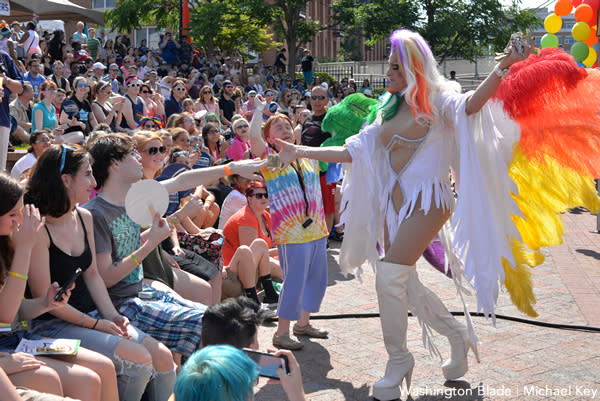 ---
Impact
Frederick Pride's importance can't be understated. I have grown up in Frederick and felt as though this is a safe and affirming place to live authentically as an LGBTQ+ person, but the global and nationwide attitudes toward LGBTQ+ people continue to fuel transphobia, homophobia, and hostility that impacts all LGBTQ+ folks, even in the Frederick community.
With events like Frederick Pride, the LGBTQ+ community can gather and celebrate our growth in society, raise awareness for the issues that are central to our mission, and help connect the LGBTQ+ community with local resources.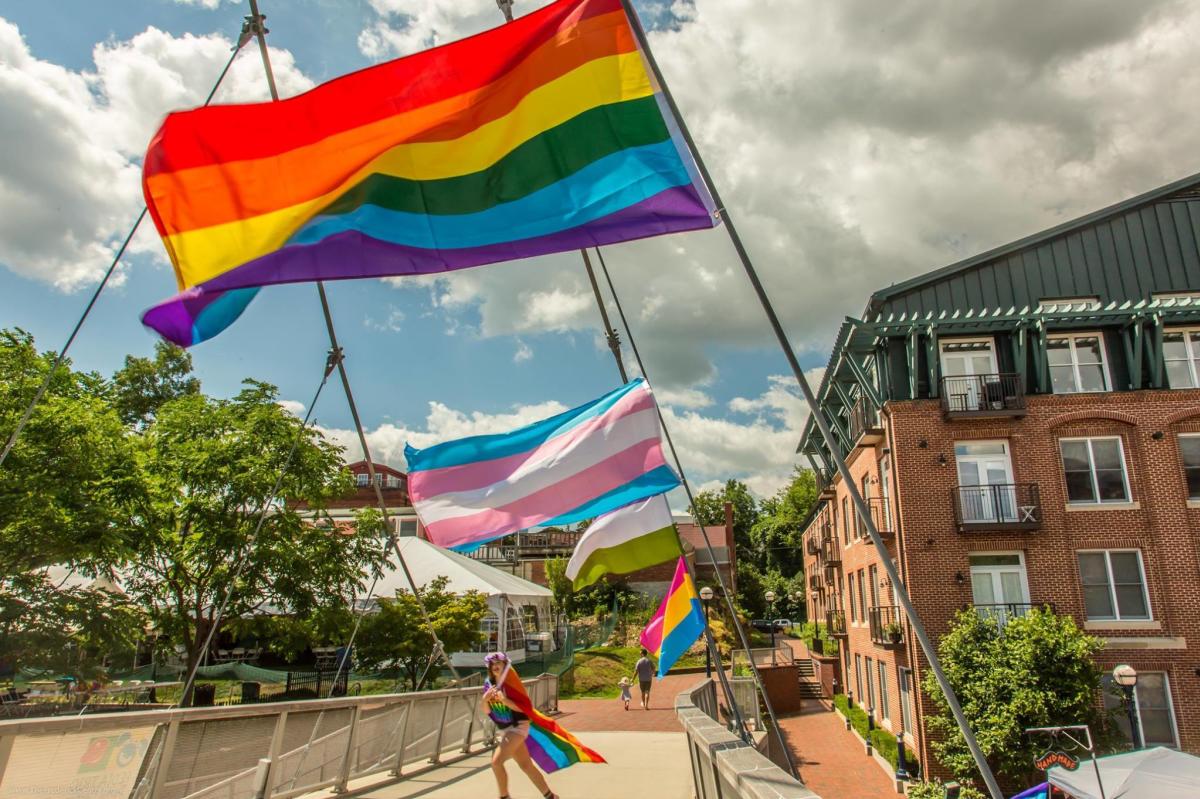 LGBTQ+ Pride began as a protest against anti-LGBTQ+ laws and institutions, and we are fortunate now to be able to celebrate the huge strides that our community has made toward equality since the 1950s when being LGBTQ+ was explicitly outlawed.
Frederick Pride is more than just a festival to our community, it is an annual beacon of hope for all of the LGBTQ+ residents of Frederick, and a reminder that we will continue to uplift each other and walk hand-in-hand toward a brighter future where LGBTQ+ people are accepted, affirmed, and loved for who we are as Lesbian, Gay, Bisexual, Transgender, and Queer+ people.
We hope to see you on Saturday, June 24th from 11:00am - 6:00pm at Carroll Creek Linear Park to celebrate Frederick Pride with the LGBTQ+ community of Frederick County and beyond!