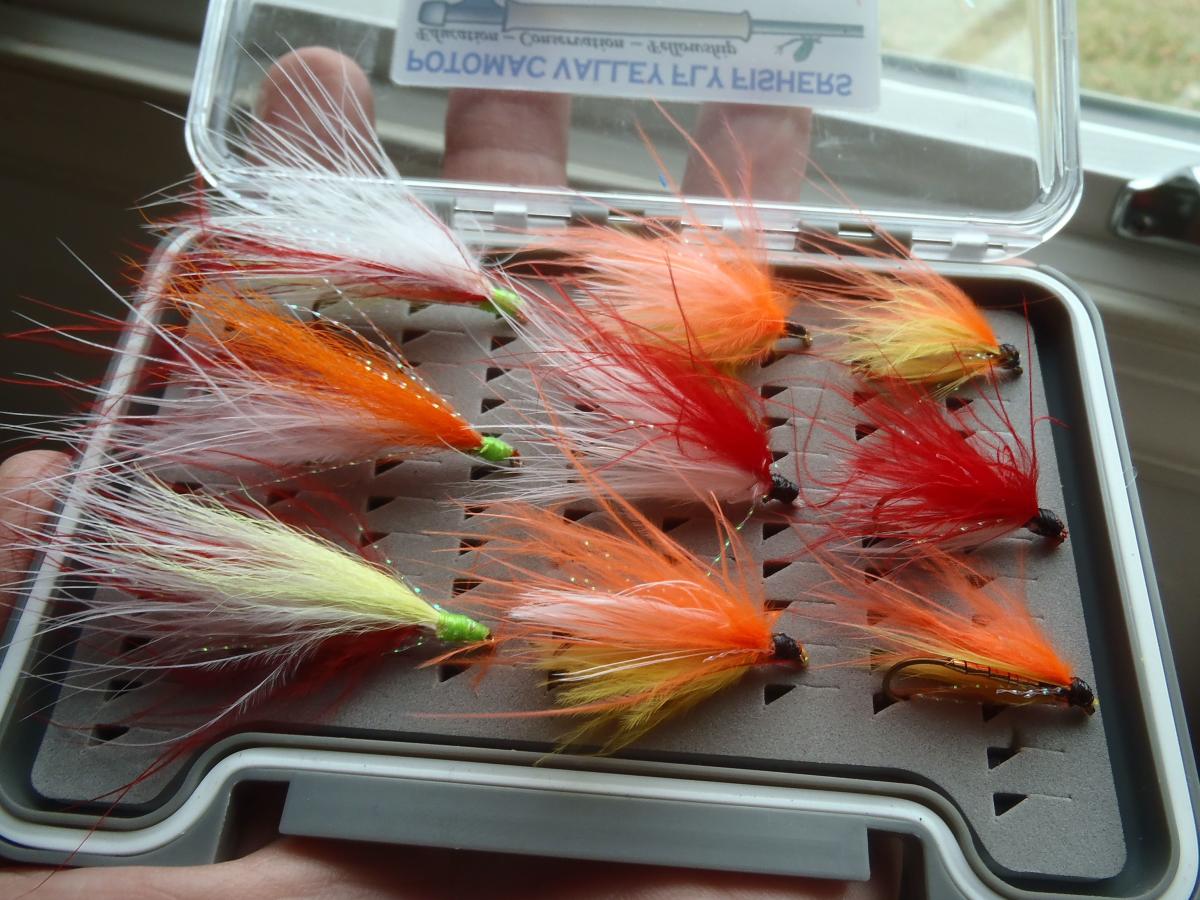 Cunningham Falls Reservoir at Cunningham Falls State Park is mostly known as a summertime largemouth bass, crappie and bluegill fishery but months before the bass season opens, trout anglers are lining the banks hoping to catch their daily limit of five trout. Thousands of rainbow trout are stocked during the months of March and April.
Anglers fish from the small fishing pier and along the banks near the boat ramp where the fish are released. Powerbait is the bait of choice although anglers using earthworms also catch their share of trout. Boaters circle the lake using electric motors to troll lures such as small Rapala floating minnows, Mepps spinners and Super Dupers. March, April into early May are the best time to catch trout before the water warms and the trout go deep and the bass take over.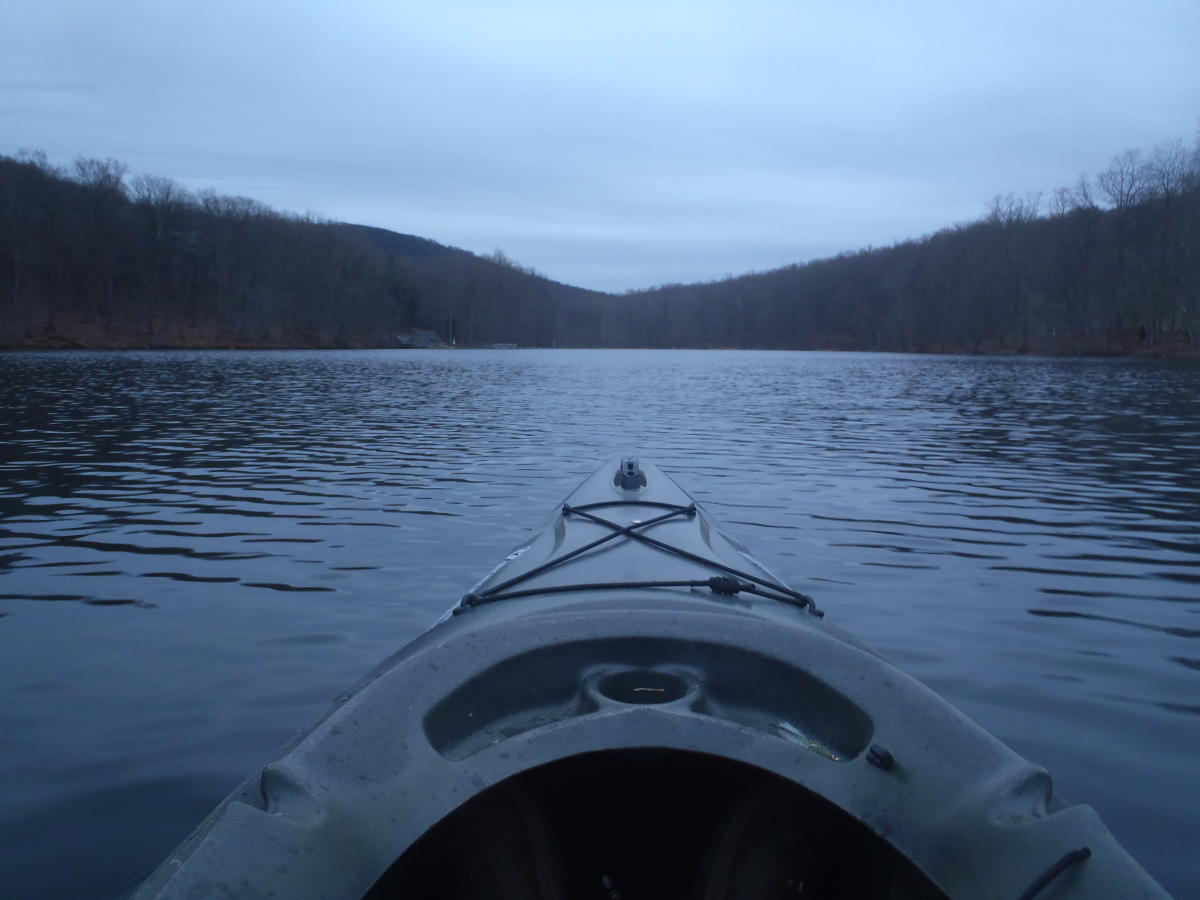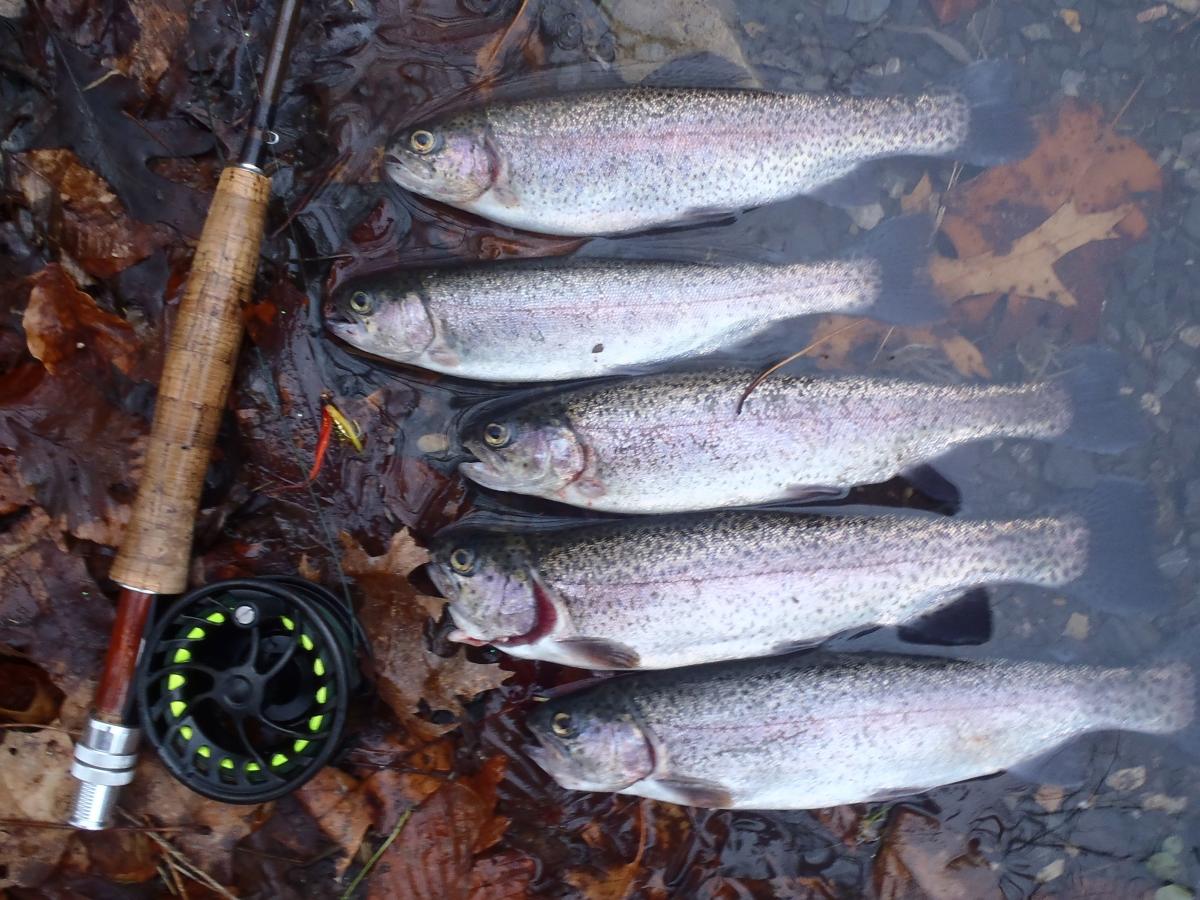 Over the years, I have found that casting or trolling brightly colored streamer flies for trout in Cunningham Falls lake from a canoe or kayak to be very productive and rewarding. A fresh trout dinner is a favorite meal this time of year in my family. This year was no exception. On St. Patrick's Day, I launched my kayak on the lake just before 5:00PM. It was overcast and 45 degrees. The water was perfectly calm, no wind.
The previous day I landed three small stockies using my 9'-5wt fly rod, casting a size 6 streamer fly. Unfortunately, I lost a few fish that managed to throw the hook before being brought to the boat so I changed my rig a bit for this outing and it paid off. I tied-up some smaller size streamer flies with just marabou and a bit of crystal flash on a size 8 hook. Since the trout I had been catching were small, I figured the smaller hook might prevent me from losing more fish. I changed to a full sinking line (Cortland 333, 5wt) that I had recently spooled up on a new TFO 5wt reel. I had been using a 5wt clear sink tip that is tapered and easy to cast. The Cortland line is thinner and level so it doesn't cast as far. Instead of casting, I started by trolling the small streamer behind my kayak.
Success came early as I caught my limit of five fish in less than thirty minutes on the water.
---
This article is part of a series about Fishing in Frederick County put together by local expert Daniel Neuland.