Lifelong Marylanders, Cara and Chris, knew right away that they wanted their special day to be in Frederick. In this wedding profile, Cara shares how she put together the wedding of her dreams.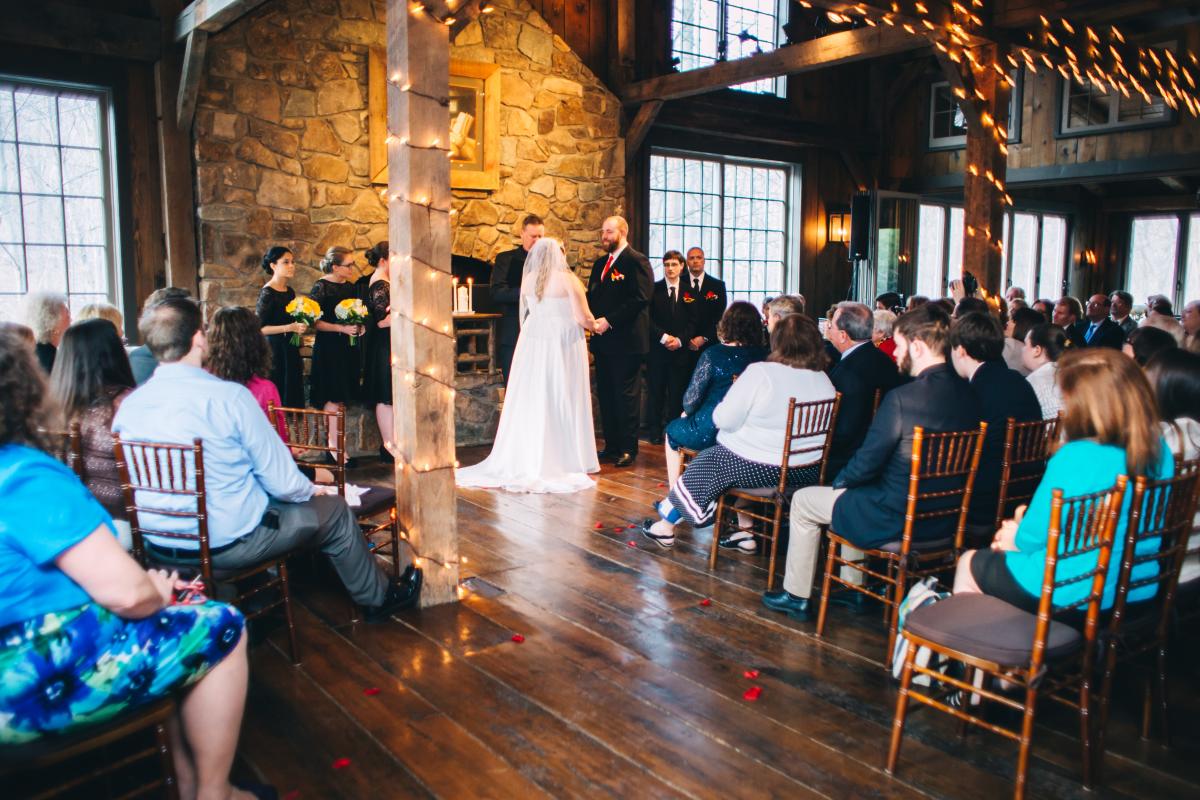 How did you chose your venue?
I found Mountain Memories at ThorpeWood by searching online for a beautiful rustic setting with a very private setting. I had previously participated in different activities with ThorpeWood acting as a nonprofit and not as a wedding venue. I first visited and fell in love with the setting many years ago and was so excited to learn that they also hosted events! Not only are all 155 acres at ThorpeWood beautiful, they have 7 ceremony options: 4 outdoor, 2 indoor, and 1 pavilion. With so many options, I knew one would be perfect for us.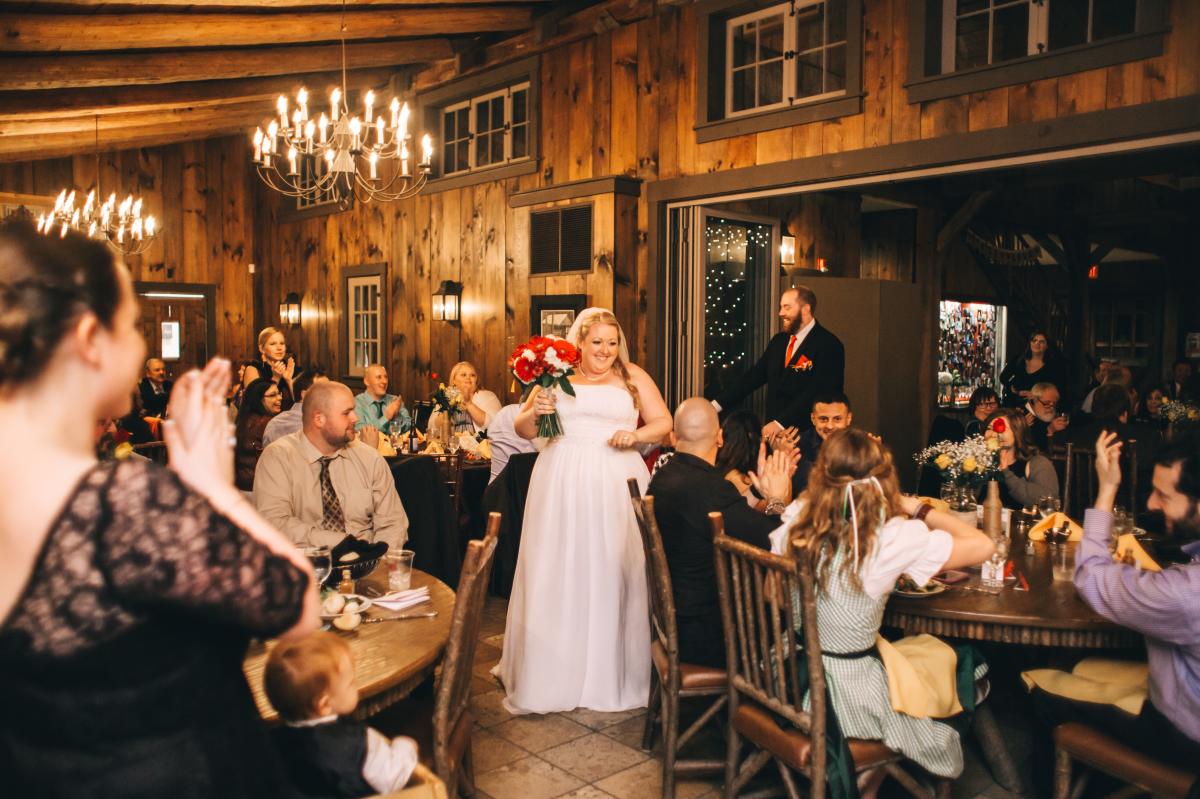 What did you love most about ThorpeWood?
The staff is amazing. When you choose Mountain Memories at ThorpeWood for your venue, you get a day of coordinator who will be with you from day one of planning at the venue. Julie, the Director and Lexi, the Assistant Director, are both amazing to work with. We had the pleasure to work mostly with Julie for the entire seven-month process of planning. She was always an email away, even if it was seven emails a day with different questions and concerns. Julie was always happy to calm me down to make sure my ideas were always heard, and our day was planned to perfection. Julie made sure that the entire event went flawlessly and the day would not have been the same without her! That being said, my favorite part of the day was being able to stay on property in the Little Pond Cottage to wake up in the beautiful setting of ThorpeWood. We loved this!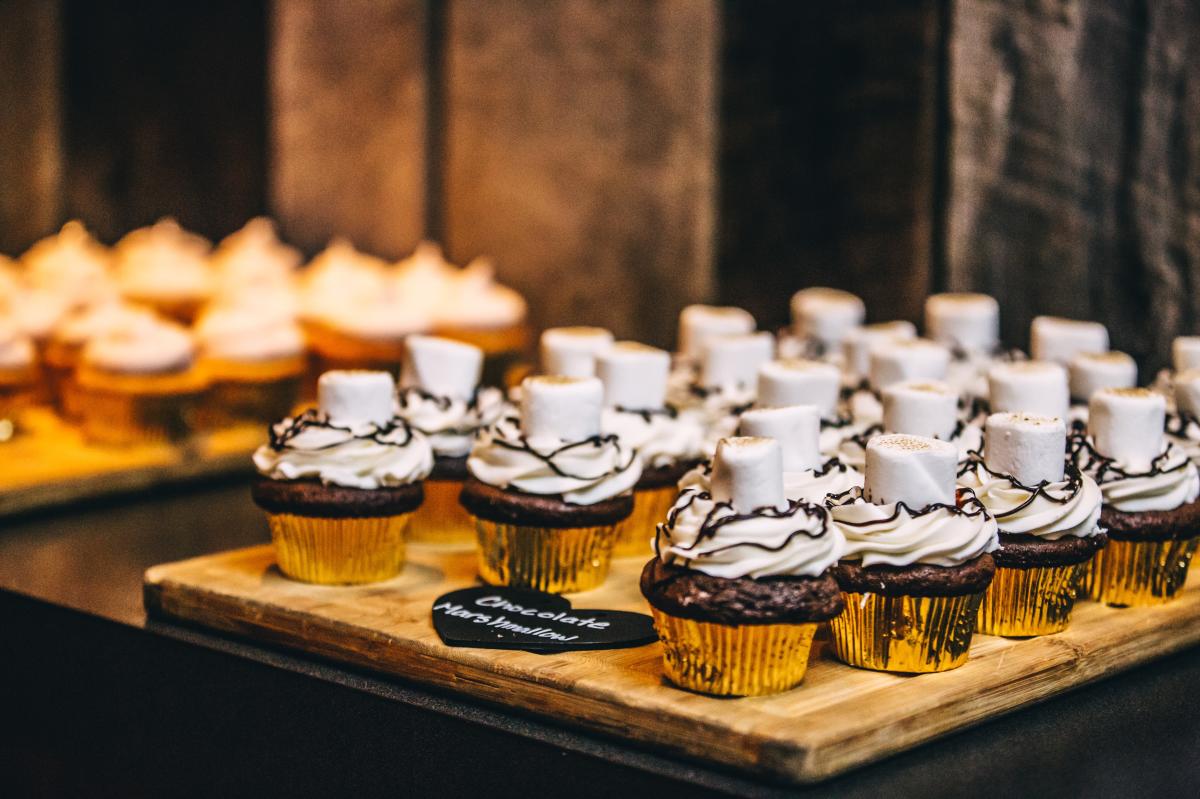 What other vendors did you use?
Mountain Memories at ThorpeWood has a large list of preferred vendors that know the setting, but they also allow other vendors and will have your vendors tour the venue so that they are comfortable with the various locations that you might use during your day. They have two caterers for you to choose from that are very helpful and delicious. We ended up choosing Renaissance Chef for our caterer. They were wonderful to work with and had delicious selections for cocktail hour and dinner service. My guests continue to talk about the food that was served even two years after our wedding.
We used Shewsicle for our DJ who was on Mountain Memories at ThorpeWood's preferred vendor list. They were wonderful to work with and the day of was flawless. We went with Wegmans for flowers to get what we felt was the best value. We ordered bulk flowers for them for my bridal party and for centerpieces which I arranged myself.  They did put together my bouquet which ended up being beautiful. I knew nothing about flowers and Maya at Wegmans was able to work with me to pick flowers that would look the best and last the longest in a bouquet.
We used Angelcakes for the cupcakes for the wedding. We scheduled a tasting and ended up choosing six delicious flavors which gave our guests lots of options! For the cake we cut, we had a Smith Island cake, Maryland's official state desert.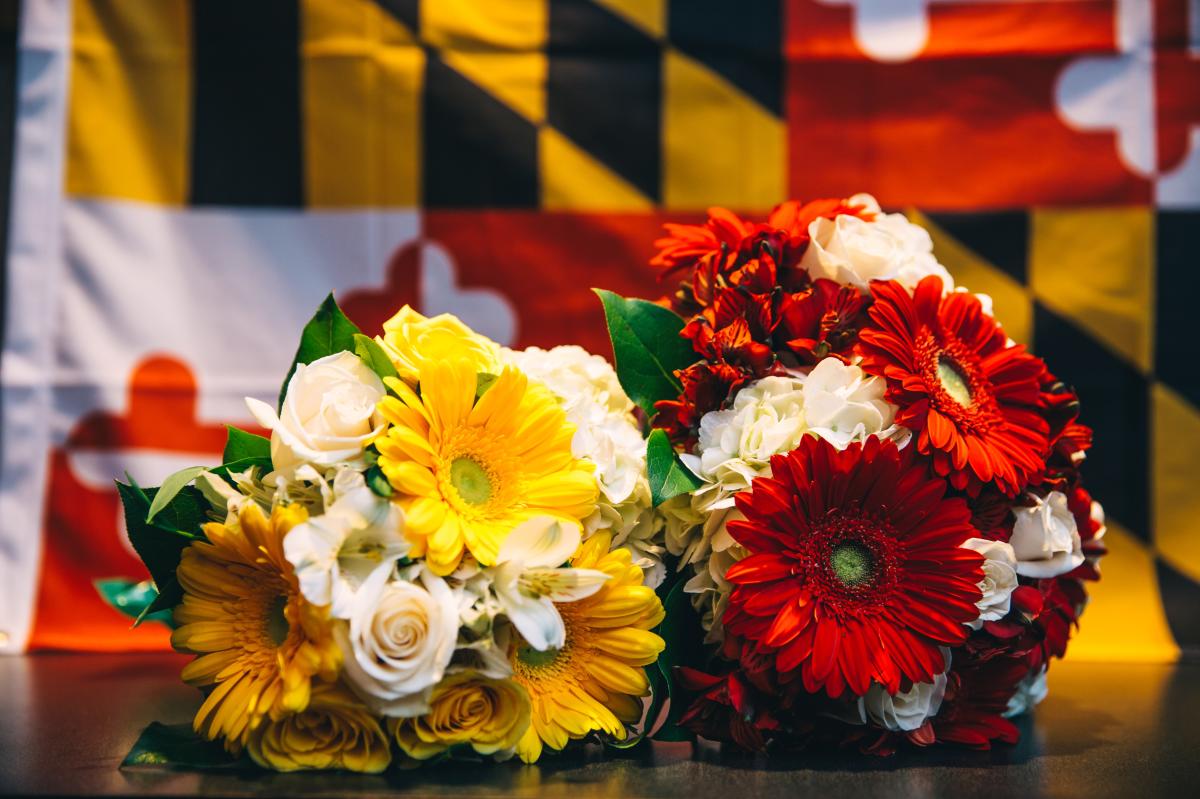 Tell us more about your Maryland theme.
We had a Maryland theme for the wedding because of our love for our state. All of our details were represented by the colors in the Maryland flag. The flowers were yellow, white, and red, the cake was the official state dessert, and our table numbers featured other fun Maryland facts. Our guestbook was a large crab with the Maryland flag painted on it.