"This boulder was taken from a point near Devil's Den on the battlefield of Gettysburg" notes a small bronze plaque on the side of a large rectangular stone positioned just off Himes Avenue near the Prospect Hall Apartments in the City of Frederick.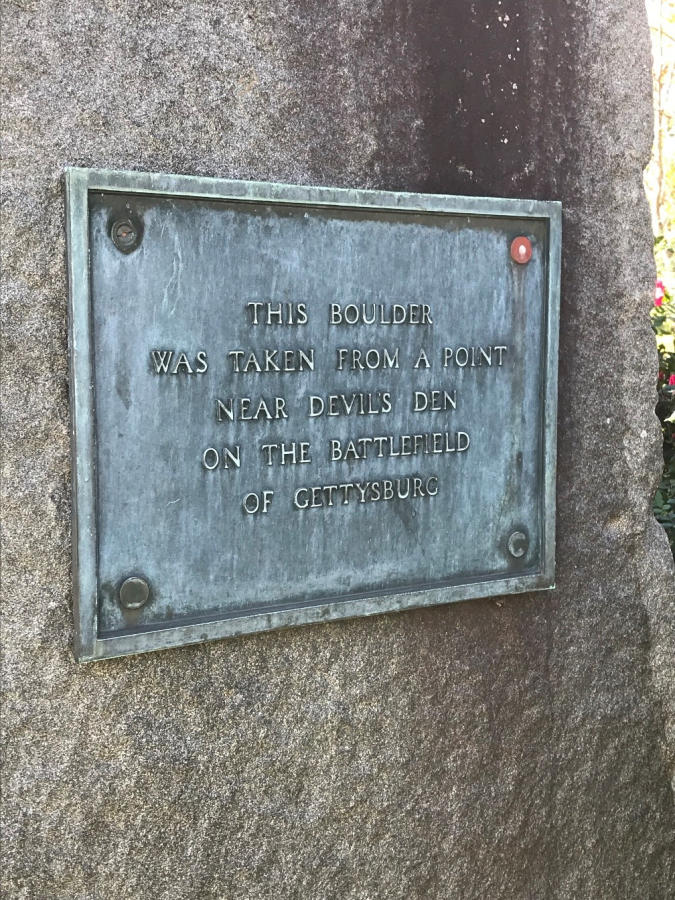 It was placed there in 1930 by the Pennsylvania Historical Commission to commemorate a significant change of command ceremony that took place a mere three days before a newly appointed Union Army commander would lead his troops into a 3-day battle 30 miles to the north.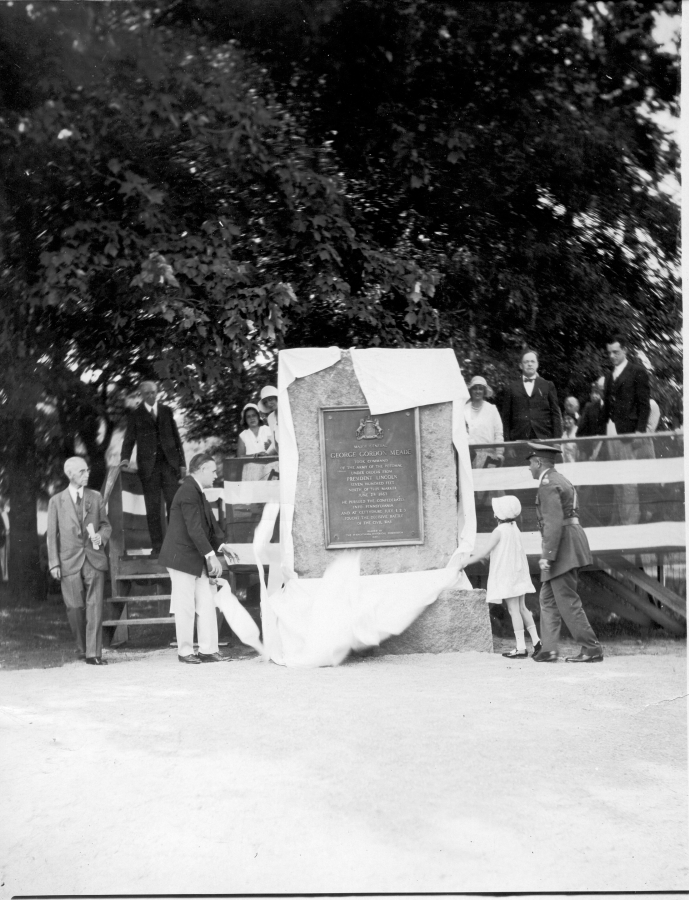 "Major General George Gordon Meade took command of the Army of the Potomac under orders from President Lincoln seven hundred feet north of this marker June 28, 1863. He pursued the Confederates into Pennsylvania and at Gettysburg July 1, 2, 3 fought the decisive battle of the Civil War" reads the bronze tablet on the front of the stone.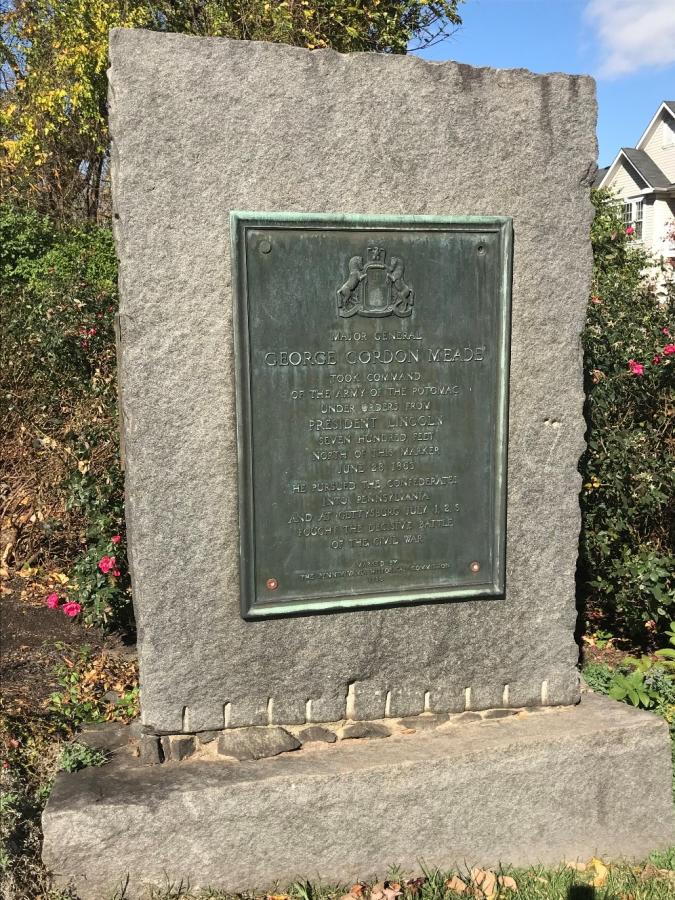 It was on the grounds of Frederick's Prospect Hall mansion that Union General George Gordon Meade replaced Gen. Joseph "Fighting Joe" Hooker as commander of the Army of the Potomac that Sunday morning. You can read this story on a Civil War Trails marker adjacent to the boulder, which notes that Meade took command reluctantly because he was concerned about changing leaders in the middle of a campaign.
Imagine a sports team replacing their coach while in the playoffs. Additionally, Meade felt his longtime friend General John F. Reynolds was more capable and more deserving of the assignment.  On the marker you can see how Meade described his appointment in a letter to his wife, and what he was thinking when he was aroused from his sleep at 3:00 a.m. by an officer from Washington entering his tent.
This site is one of more than 1,200 places in six states that make up the Civil War Trails program which connects visitors with the great campaigns and lesser-known sites of the Civil War. These signature signs with their distinctive red bugle guide visitors as they follow in the footsteps of the generals, soldiers, citizens, and those who were enslaved that found themselves in the midst of this great struggle. 
Frederick County is home to more than 30 of these sites.  Stop by the Frederick Visitor Center, Maryland Welcome Centers, or battlefields and museums to pick up map guides, or check out www.civilwartrails.org for more info about the Trails.
Uncover more stories from the Civil War era in Frederick County at area sites and museums.