The sound of distant train whistles shrieking through the mountains and the rumble of passing locomotives have long been part of the landscape in Brunswick, Maryland.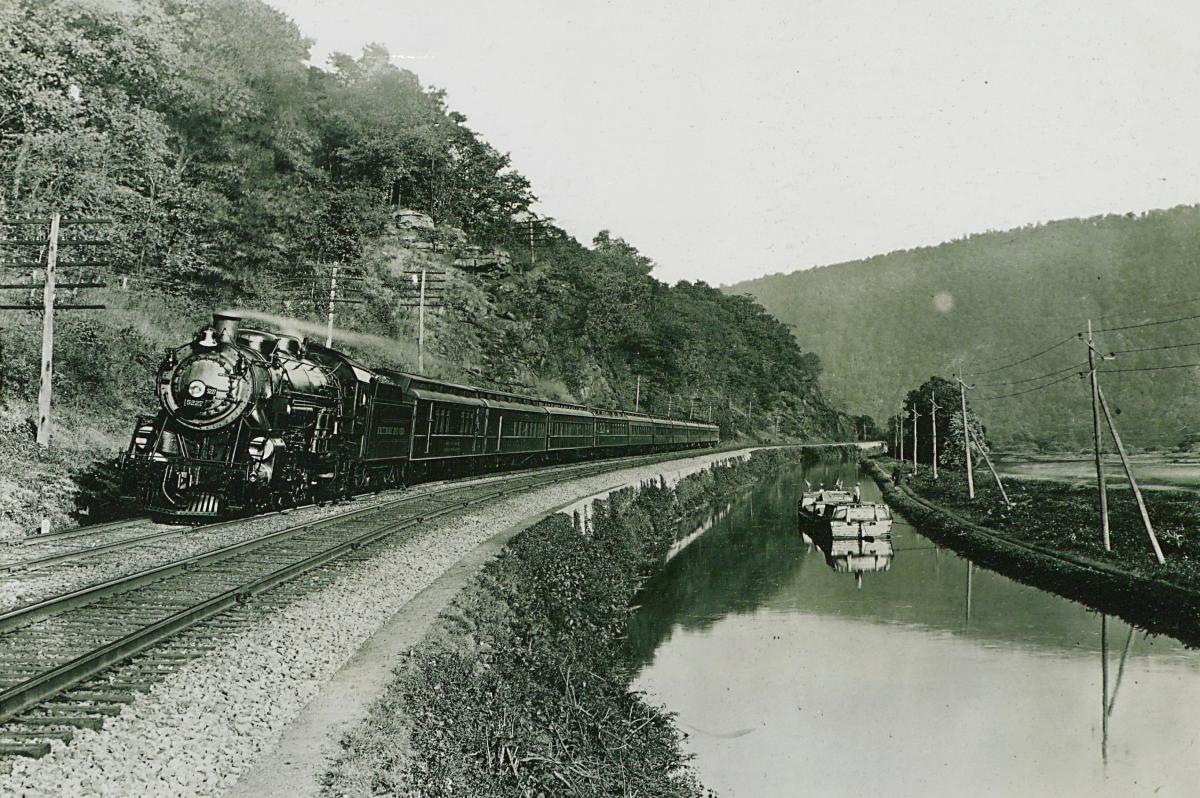 Brunswick History Commission 
This lively little city on the Potomac River has experienced a revival in recent years, inspired by passionate locals who really love their community. Brunswick today is a great place to access one of the nation's premier national parks, enjoy a drink or a bite to eat in historic buildings, and discover a hard-working town that is embracing a bright future. 
---
An Industrious History 
Brunswick has long been known for its railroading and transportation history. The town is home to the Brunswick Heritage Railroad Museum where you can explore those stories and the important history of the Baltimore and Ohio Railroad in Frederick County. Each October, Brunswick celebrates Railroad Days, a festival celebrating the railroading heritage of this community on the banks of the Potomac River that celebrates its 40th year in 2023.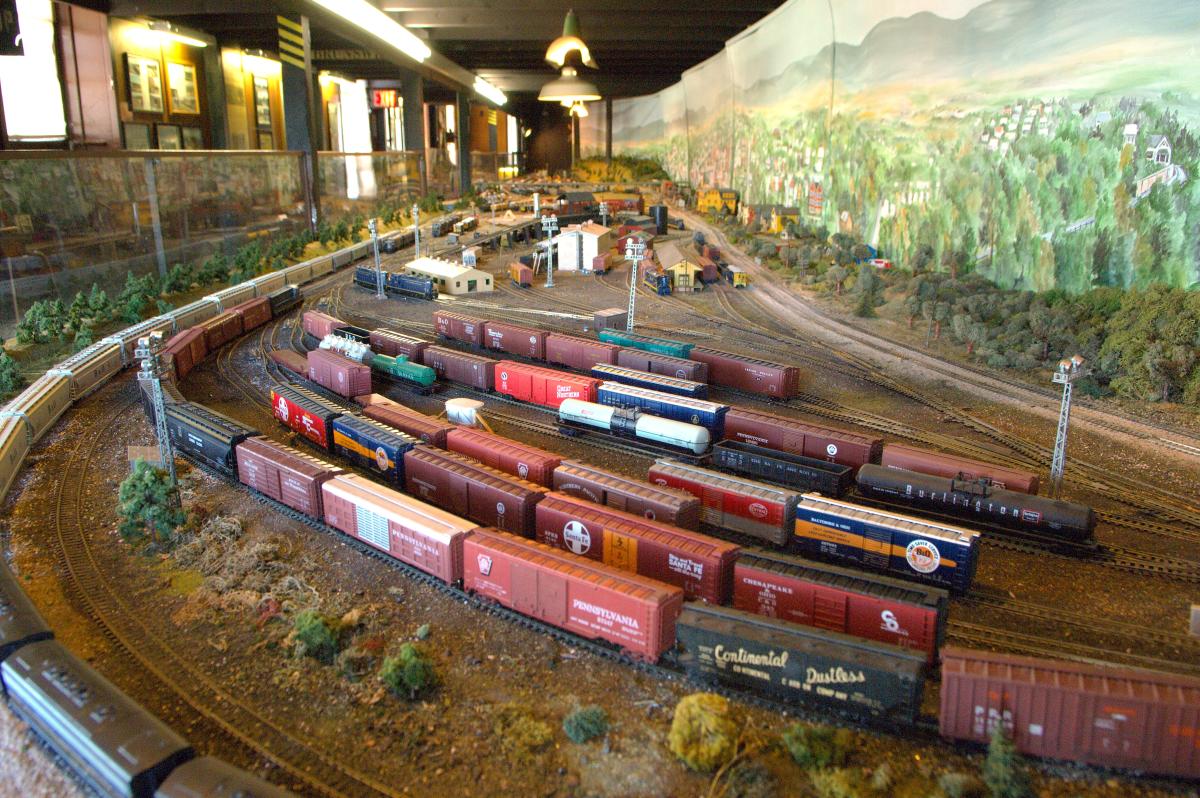 Brunswick Heritage Railroad Museum
---
Outdoor Activities
The connection to the C&O Canal brought economic success to the area now known as Brunswick in the 19th century. Today, long after the last canal boat plied the waters, the canal's 184-mile-long towpath has become one of the most visited national parks in the United States.
Brunswick is a Canal Town, one of the many Maryland communities that serve as gateways to the C&O Canal National Historical Park and provide amenities to park visitors.
This is a great place to enjoy a walk or a bike ride.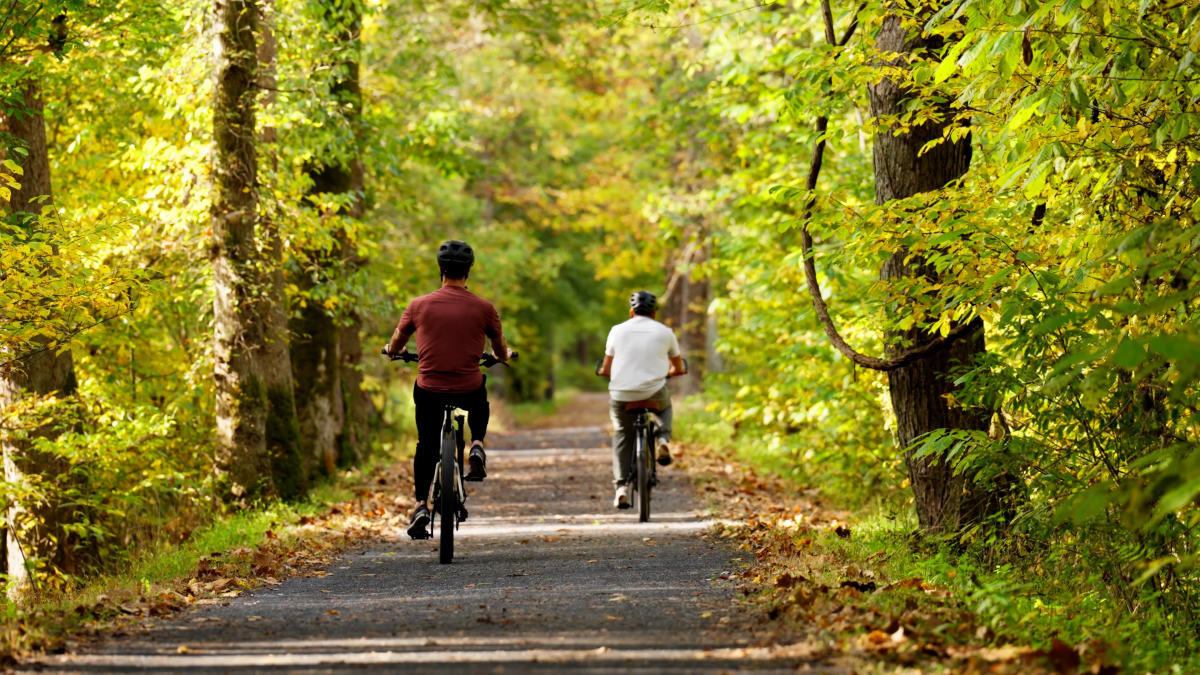 Cyclists on the C&O Canal Towpath near Brunswick 
The incredible history of Harpers Ferry, WV is just a six mile bike ride west from Brunswick - a great way to visit that historic town without having to deal with parking!  The Appalachian Trail is also accessible here from the C&O Canal, and Brunswick has recently been named an Appalachian Trail Community. 
---
Restaurants In Brunswick, MD
In recent years, new visitor experiences have been added to old favorites in Brunswick, making this the perfect time to reintroduce yourself to this Maryland Main Street. You can always head to Beans in the Belfry to grab a great cup of coffee, lunch, or catch one of their many live musical performances – a Frederick County institution for many years in a former church dating to the early 20th century. Sit down for a meal at Potomac Street Grill for a mix of American, Middle Eastern, and other fare.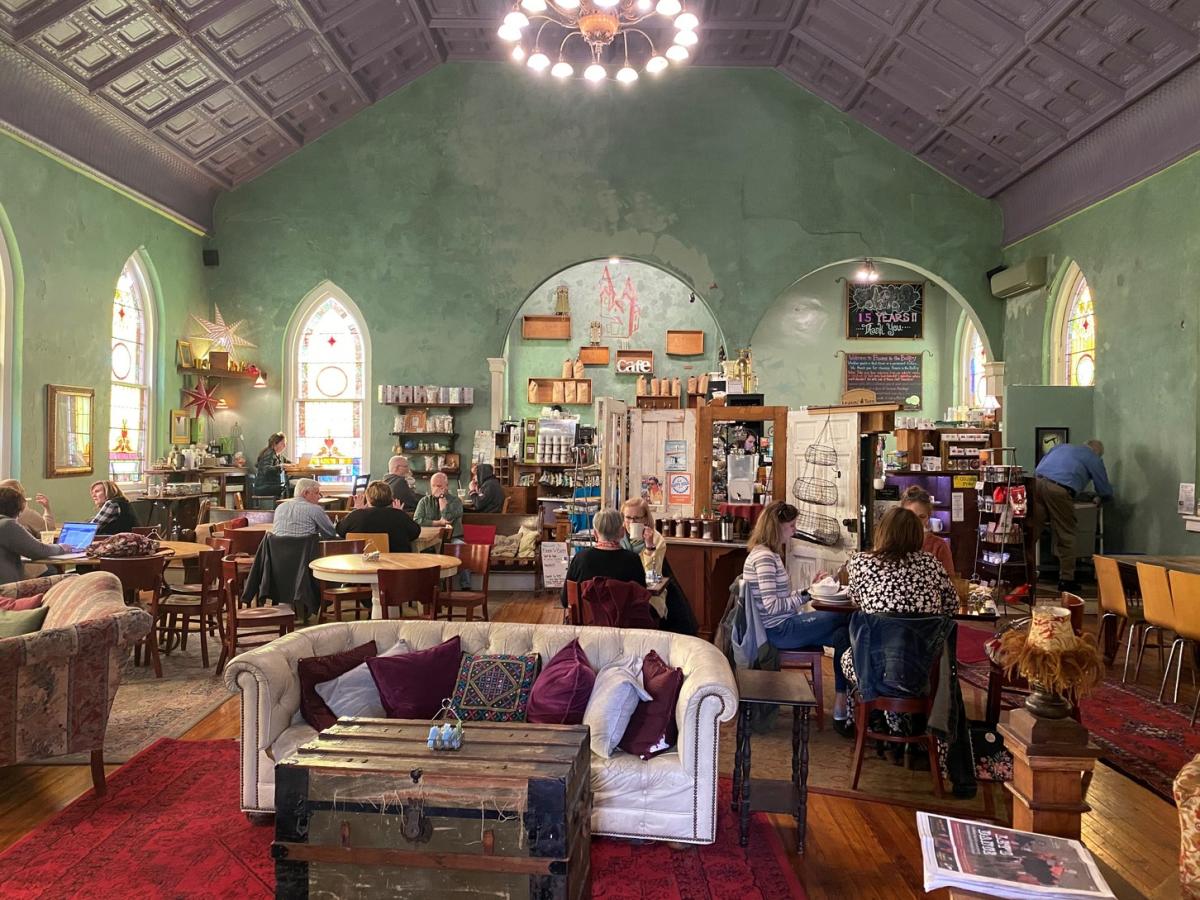 Beans in the Belfry 
New flavors have also been added to local favorites in Brunswick, bringing new life to historic buildings and themes. Smoketown Brewing Station's wide selection of locally brewed beer has made it a place of repast for those coming off the towpath after a long day on the bike.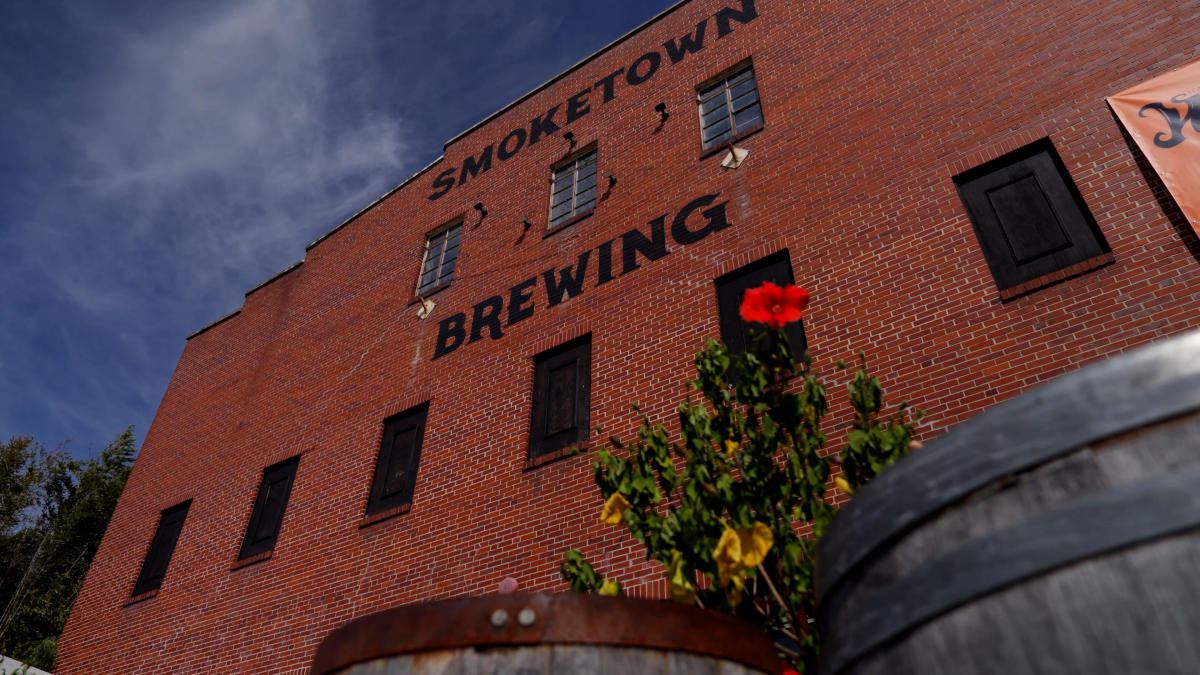 Smoketown Brewing Station is located in a historic fire station in Brunswick 
Box Car Burgers brought their food truck concept to a brick-and-mortar location in Brunswick as well, serving 100% Maryland beef burgers, ice cream, and more. 
---
Things To Do Along The Potomac River
Embrace an adventure on the water with River and Trail Outfitters. Spend the night at their Brunswick Family Campground and experience a weekend of fun on the Potomac River. Paddle out on your own in a kayak or take a guided adventure ending at a nearby winery or brewery.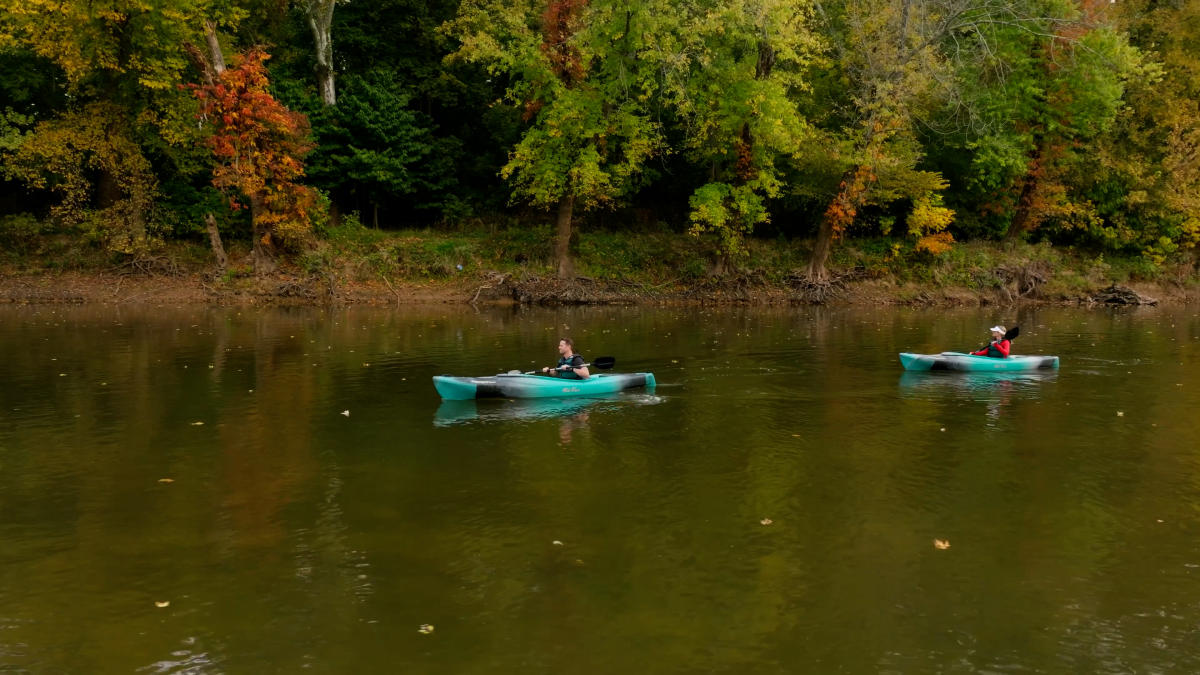 Brunswick's downtown has been evolving as well, with new public art installations, murals, and events bringing music to this historic community. All this adds up to one thing: it's a great time to reintroduce yourself to Brunswick - a Maryland Main Street.
---