In 2016, I spent a year documenting the doors of Downtown Frederick. Doors of Frederick began as a challenge to myself to see if I could actually complete a year-long photo project. But a few weeks in, when I really started to get a following, and there were so many wonderful residents chiming in about my photos, I realized it was much more than that.

For me, the project was about seeing the place I live and the places I drive and walk by every single day from a different perspective. I wanted to pay attention to the little details that make historic Downtown Frederick so great. As a storyteller, there's just something about them - they share the history of the people who have lived there. And I just think that's so special and unique.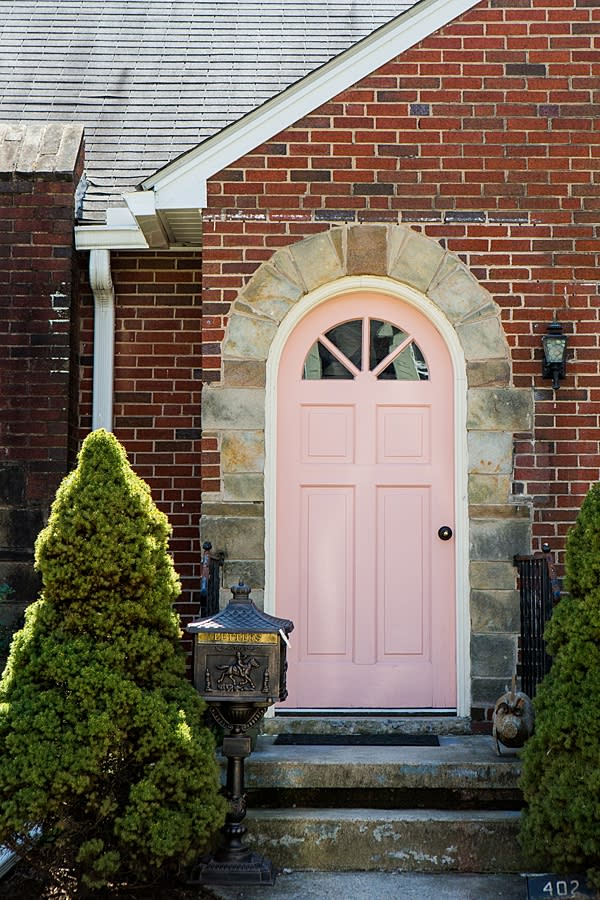 After I completed the year-long project, I had amassed a collection of hundreds of beautiful doors from all around Frederick County. I teamed up with Meredith Ericksen, the owner of the Downtown Frederick-based interior design firm Tuscan Blue Design, to collaborate on a project that would celebrate all these incredible doors.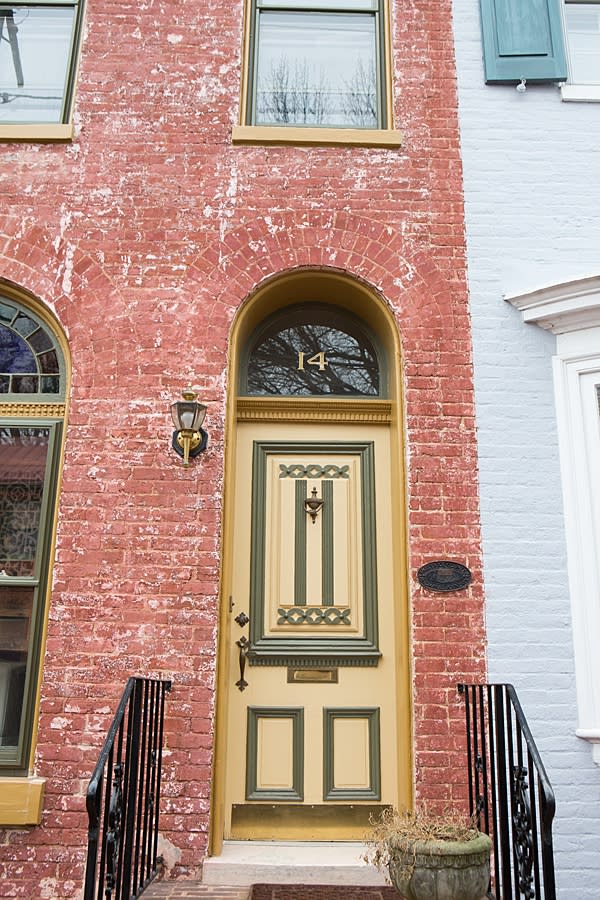 Meredith is an incredibly talented designer and has a passion for architecture. Having worked on several projects with her over the last several years, I knew she would be the perfect person to collaborate on creating a poster of the doors.

When I asked Meredith what makes for a great looking door, she shared with me that it's a combination of factors. "The Architecture. A Beautiful Color. Millwork Details."

While I just see things as "pretty" Meredith is able to decipher why certain doors garner our attention. "I've been admiring doors for years from historic doors to modern doors to garden gates.  As an architectural designer I know the design of a front door is the perfect place to express oneself. A door can be a little architectural jewel with pediments, friezes, and columns that conveys the owner's status.  Or a simple farmhouse door in a striking color that offers a warm welcome to a visitor."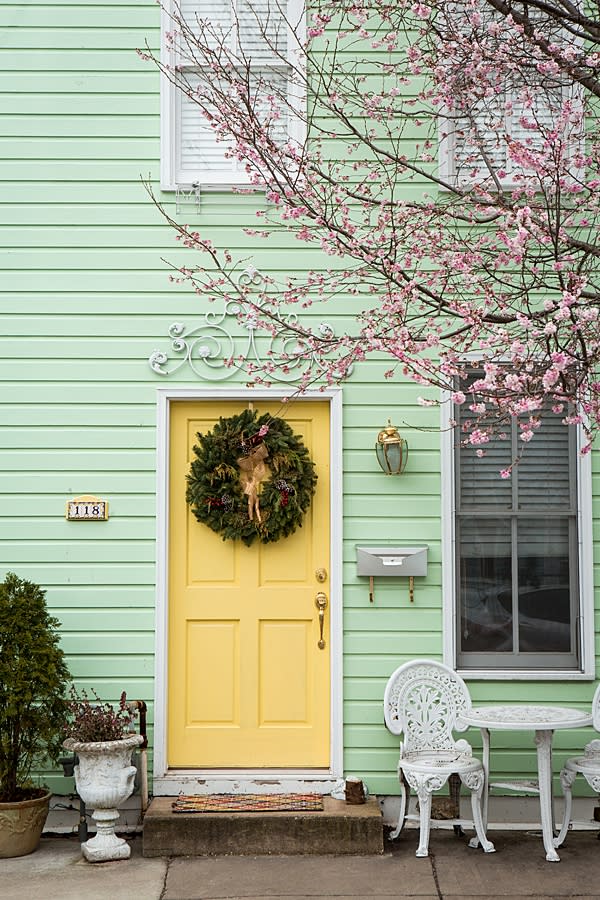 When we started the design of the poster, I had all 365 doors printed out and we laid them on the floor of her office. There's one that we both instantly loved.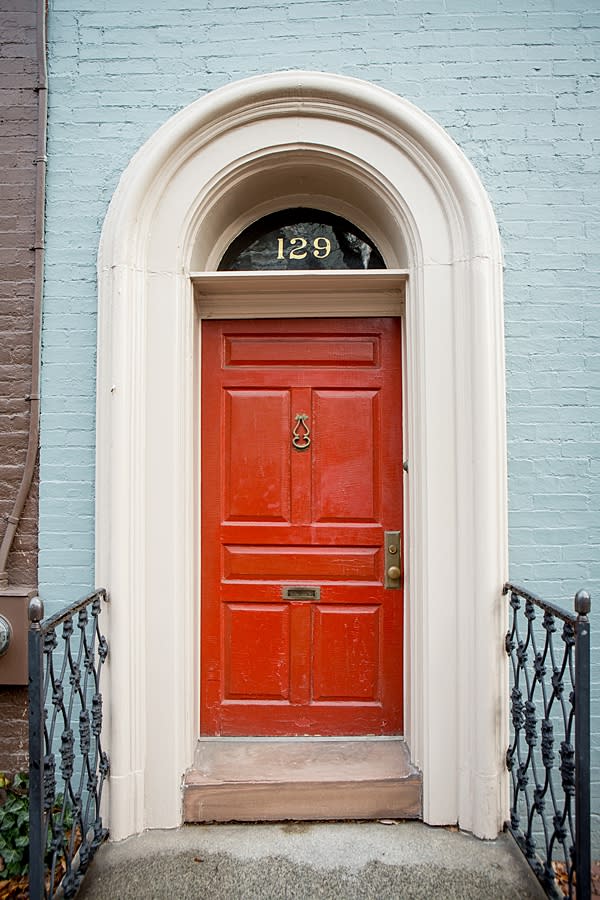 "What do I love about this door? I think it comes down to two words; simple elegance. It is not a fancy door but has some lovely details such as the stone moldings that frame the door with the soft curved arch. The simplicity is seen in the old paneled door painted in a striking color and those vintage house numbers on the glass. Finally the charming metal railing adds that last detail making this door one of my favorites in downtown Frederick."
My hope with this poster is to share all the different and beautiful doors in our city and celebrate them. You can check them out online or better yet, come and see them for yourself!