Looking for a way to make your Maryland wedding stand out? When the passed appetizers are long gone and your guests' tummies are still rumbling, a "midnight munchie" might save your hungry hordes and make your wedding even more memorable! Pretzel and Pizza Creations, tucked in hip Frederick, Maryland, uses a hand-blended flour recipe for soft pretzels and other treats to bring our restaurant to your wedding! As a funky "Pretzel Bar", our Pretzel Attendants make the pretzels and other foods fresh to order and keep the party going -  in addition to free-flowing champagne and a killer band or DJ of course!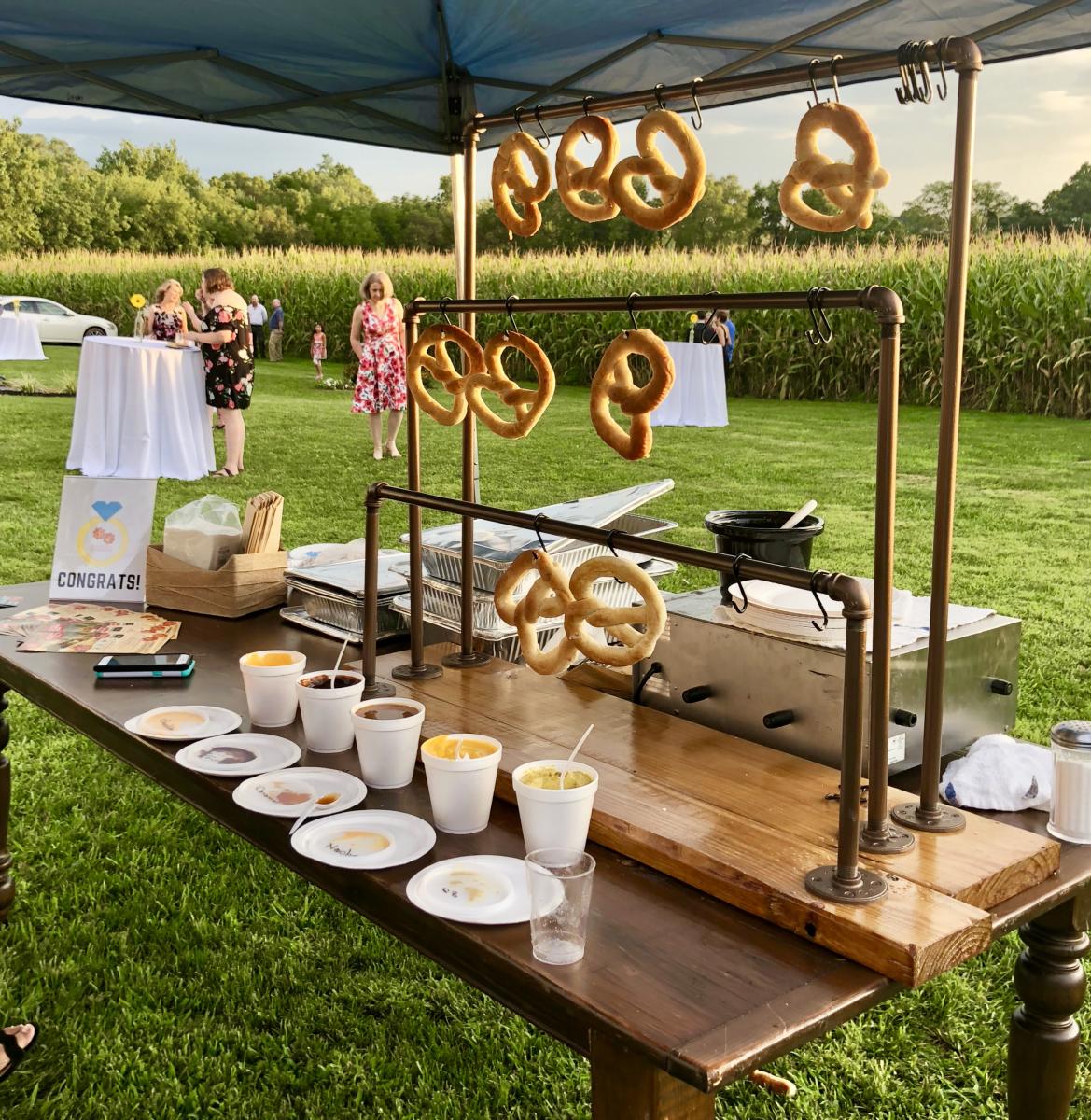 A few weekends ago we were invited to serve pretzels at a wedding at Prosperity Manor, a beautiful rustic venue in Maryland with a beautiful backdrop of cornfields. The brides, Ginna & Cooper, couldn't have been nicer and their guests were funny & sweet! They also provided a beautiful cake and a fire pit with s'mores. They had their pretzel display specially built in Texas and brought here for the Pretzel Bar. They requested our butter & salt pretzels, chocolate chip bites, M&M bites, and cinnamon sugar bites. I was on hand to serve the pretzels to order myself; I love weddings! On the opposite end, we've also served up the pretzels and late-night pizza for a wedding we did in Downtown Frederick. For that wedding, the wonderful couple threw tradition out the window entirely and requested a pizza "cake" instead!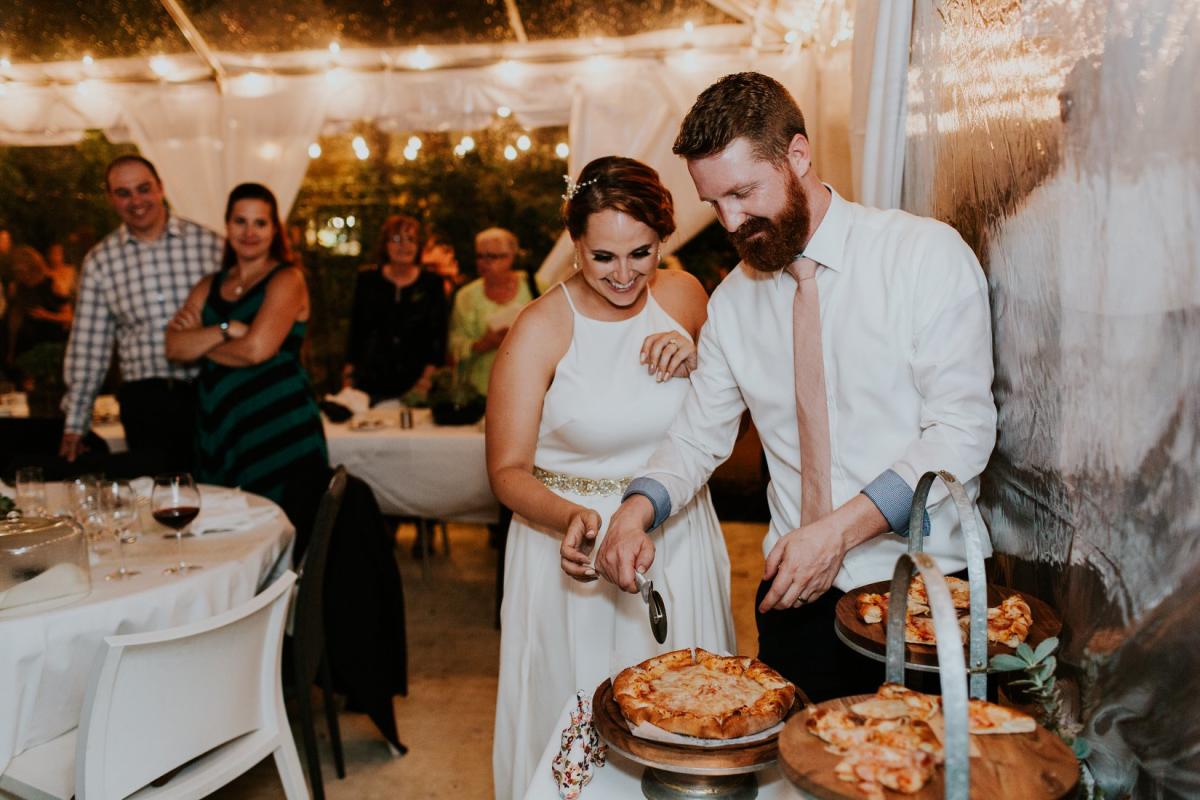 We have been in business a combined 30 years and love serving our cinnamon sugar or chocolate chip pretzels, mini pizzas, or other items to wedding guests as they continue to groove and mingle. We find that nothing gets guests back on the dance floor like soft pretzels stuffed with M&Ms, caramel, and even jalapeno & cheddar and pepperoni. Even plain butter & salt with classic yellow mustard is popular! We also offer dipping sauces like hot fudge, caramel, and icing.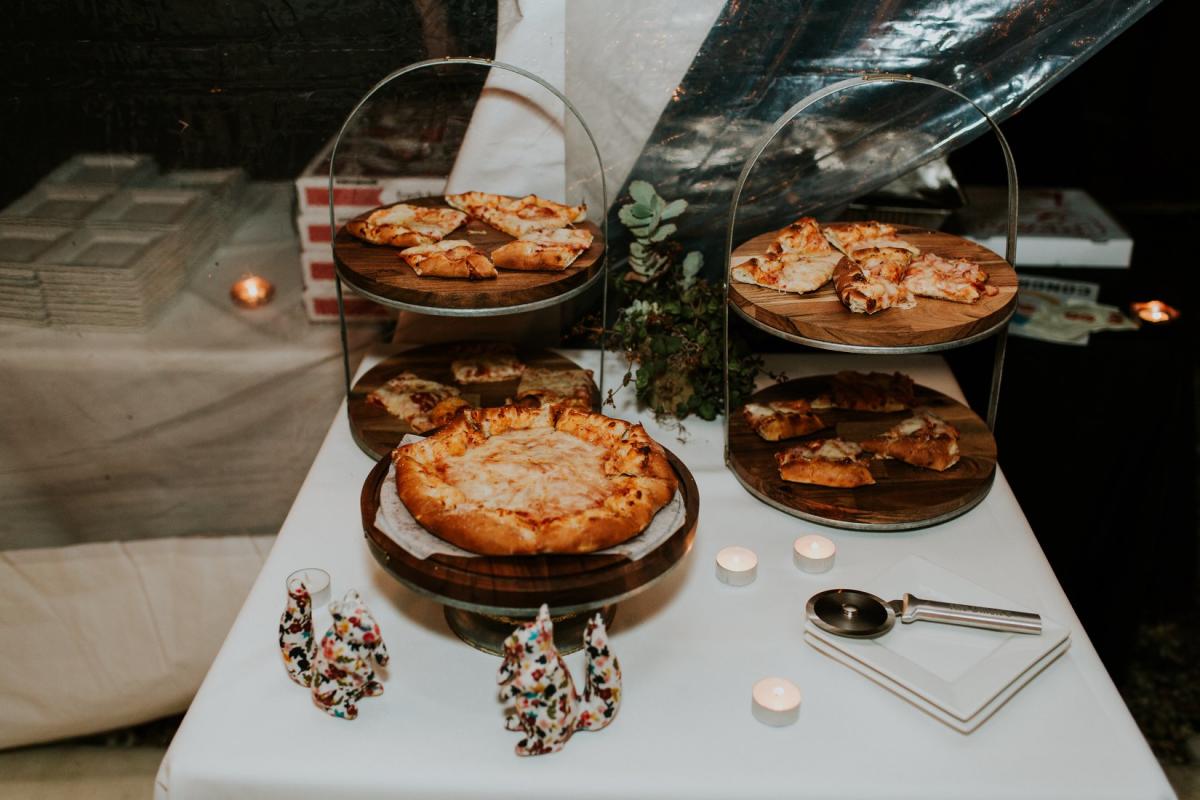 Setup and cleanup was a breeze so whether you're planning a blowout or an intimate celebration, a Pretzel Bar is the fun and easy way to keep the party going and enjoy a twisty treat that is quintessentially Maryland. Ultimately, a "Pretzel Bar" is a fun way to inject local flavor - literally - into your Maryland wedding.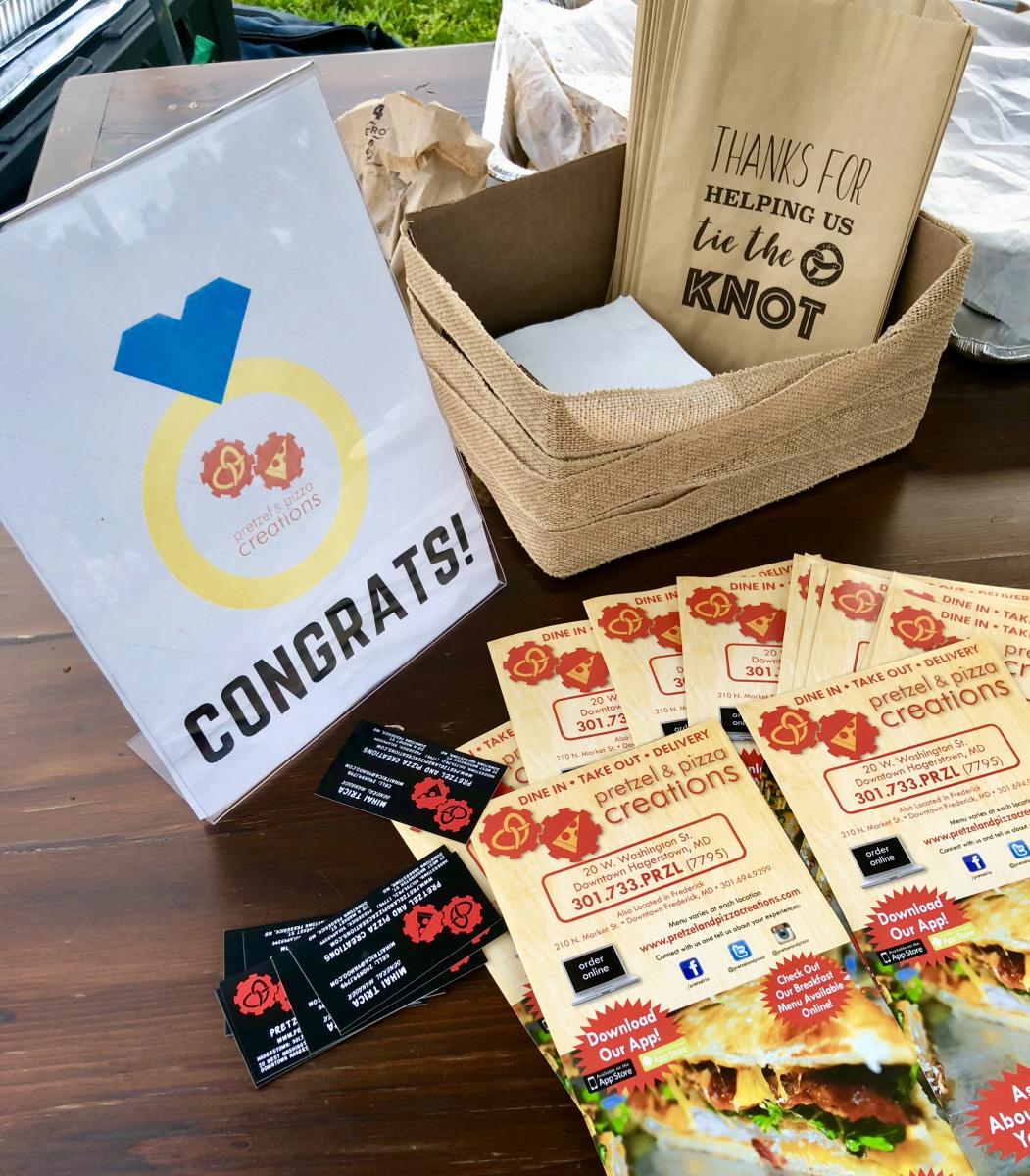 Don't let your guests run back to their hotel rooms and order stale pizza - let's "tie the knot" and meet at the "pretzel bar" at your upcoming wedding!