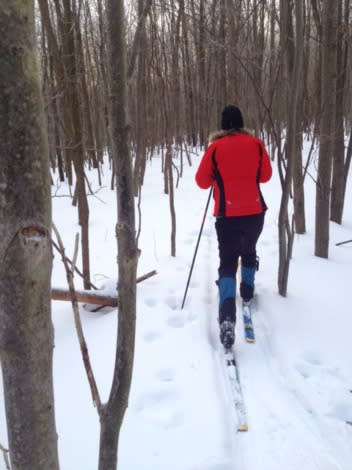 Frederick County is well-known as an outdoor enthusiast's delight. Visitors and locals alike can explore a variety of national, state, and regional parks to their heart's content, finding ample opportunities for biking, hiking, and exploring. Catoctin Mountain National Park, Gambrill and Cunningham Falls State Parks, the C&O Canal Towpath, and the Appalachian Trail are all wonderful choices when a day outside is just what you need.
Outdoor fun in Frederick County is not limited to country roads. For those who don't like to venture too far off the beaten path, Downtown Frederick is packed with a surprising number of local parks, trails, and bike-friendly events. In fact, Carroll Creek Park, which began as a flood control project, lazily winds its way through town, creating a lovely backdrop for the quaint shops and restaurants on N. Market and Patrick Streets. 
As people from all walks of life become more aware of these exciting outdoor opportunities, one noticeable change is the steady rise of trailblazing women seeking to soak up the sun in Frederick County. "The women's market has changed dramatically," says Gerry Hicks, who has co-owned The Trail House in Downtown Frederick with her husband Clyde since 1984. "When we first opened, not a lot of vendors had women's [products]." That's certainly not the case anymore. The Trail House now carries women's clothing, shoes, and accessories specifically geared toward women who venture outdoors every season of the year.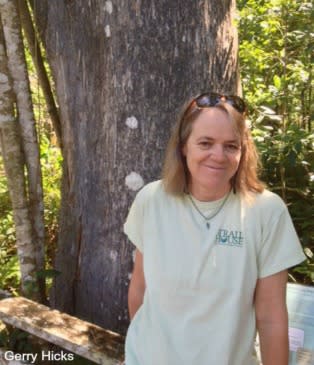 Hicks personally favors winter; she loves to cross country ski at the Frederick Municipal Watershed, Catoctin Mountain Park and Gambrill State Park. She also enjoys hiking those areas in warmer weather. Hicks enthusiastically shares her personal knowledge and love of the outdoors with her customers. "We are a huge resource," she says, referring to their guide books, trail maps and employees who are happy to answer visitors' questions. "You've got to talk to somebody who knows the area and supplement with books," she advises. 
Emily Dorr, a local graphic designer and bike enthusiast who grew up in Frederick County, agrees. "We have a lot of natural resources in the area in terms of parkland, and many of the parks allow mountain biking," she says. Her love of biking began more than 20 years ago while working at a bicycle shop. A few of her favorite biking spots include Gambrill State Park, the Frederick Municipal Watershed, and the C&O Canal towpath, which runs from Washington D.C. to Cumberland, MD. "The next part of that trail is the GAP (Great Allegheny Passage) Trail that goes all the way to Pittsburgh," she notes. "Plus, there's lots of hiking in the area with overlooks where you can see the county from up above."    
Frederick County's three covered bridges are also popular with road bikers, according to Dorr. Each week, up to 45 people meet in Downtown Frederick to explore the roads that lead to the bridges just north of Frederick. "This is a great community," she says. "Downtown Frederick is very bike-friendly. There are streets and lanes for bicycles now, and they are starting to connect a large portion of the city from one side to the other with shared-use paths, which are just for people who are biking, running, walking, or pushing strollers." Dorr notes that many of the bike shops help organize rides, which is just another reason why they are such an ideal resource for visitors. "Plus, mountain bike trails aren't always easy to find," she adds. 
Like Dorr, Regina Clark, a nurse, grew up in Frederick and has chosen to stay. A trail runner and mountain biker, she has recently become more interested in hiking and road biking. In fact, she and a friend have been section-hiking the entire Appalachian Trail for the years. Clark is enthusiastic about the increased foot traffic on the trails. She explains, "Over the years that I've been on trails, we used to go out and see nobody. Now you see so many people; it's great!" Clark also jokes that she and her friends are always happy to assist visitors that they meet along the way. "We're deemed the nicest ladies on the trail," she says. "We take care of everybody."