Back To Previous Page
David A. Reed Memorial Activities Room is ideal for small gatherings, conferences, lectures, workshops, and board meeting. The space features ample natural lighting, large projection screen, podium, garden and kitchen access.
Heritage Garden is available for rentals April through October. Surrounded by a brick privacy wall, the garden is a secret oasis. It features period flower and shrub gardens bordered by handsome brick paths, stately trellised arbor, catering shed. The garden also includes a native plant garden surrounded by rustic locust and white picket fencing, stone water feature, and masonry benches. 
Groups
Group Friendly:

On-Site Tours:
Description

David A. Reed Memorial Activities Room is located at the rear of the Museum of Frederick County History. It is ideal for small gatherings, conferences, lectures, workshops, and board meeting. the space features ample natural lighting, large projection screen, podium, access to adjacent handicap accessible restrooms, and garden and kitchen access. Heritage Frederick can provide a limited number of 6' and 8' tables and up to 50 chairs for your use. Audio-Visual equipment can also be provided by arrangement. Heritage Garden is available for rentals April through October. Surrounded by a brick privacy wall, the garden is a secret oasis. It features period flower and shrub gardens bordered by handsome brick paths, stately trellised arbor, catering shed. The garden also includes a native plant garden surrounded by rustic locust and white picket fencing, stone water feature, and masonry benches. It is full accessible, as are restrooms located in the adjacent building and kitchen access is available.

Total Sq. Ft.

1300

Number of Rooms

2
Heritage Garden
Total Sq. Ft.:

770

Theater Capacity:

110

Banquet Capacity:

80

Reception Capacity:

150
David A. Reed Activities Room
Total Sq. Ft.:

530

Theater Capacity:

50

Reception Capacity:

75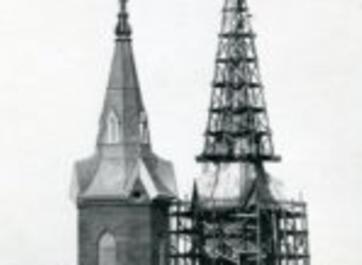 Dates vary between September 24, 2022 - November 5, 2022
Entry Fee Applies
Tour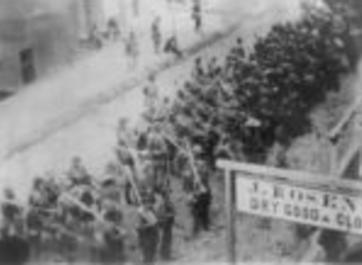 Dates vary between October 1, 2022 - November 12, 2022
History
Entry Fee Applies
Tour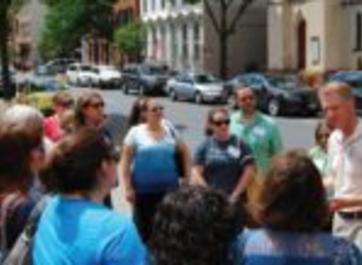 Recurring weekly on Saturday until November 19, 2022
History
Entry Fee Applies
Tour