Frederick, MD – At its annual meeting on October 24 at Springfield Manor in northern Frederick County, Visit Frederick shared that visitors to Frederick County spent a record-breaking $518 million in the region in 2022. The 2022 numbers surpassed the previous record from 2021 of $460 million, becoming the first year in history that visitors to Frederick County spent more than $500 million in the region in a single year.
Executive Director Dave Ziedelis celebrated a variety of data pointing to Frederick County's continued vibrancy as a tourism destination. According to the Economic Impact of Tourism in Maryland study, 1.9 million visitors came to Frederick County in 2022, the highest number seen since 2019, the last year before COVID-19 impacted travel across the world.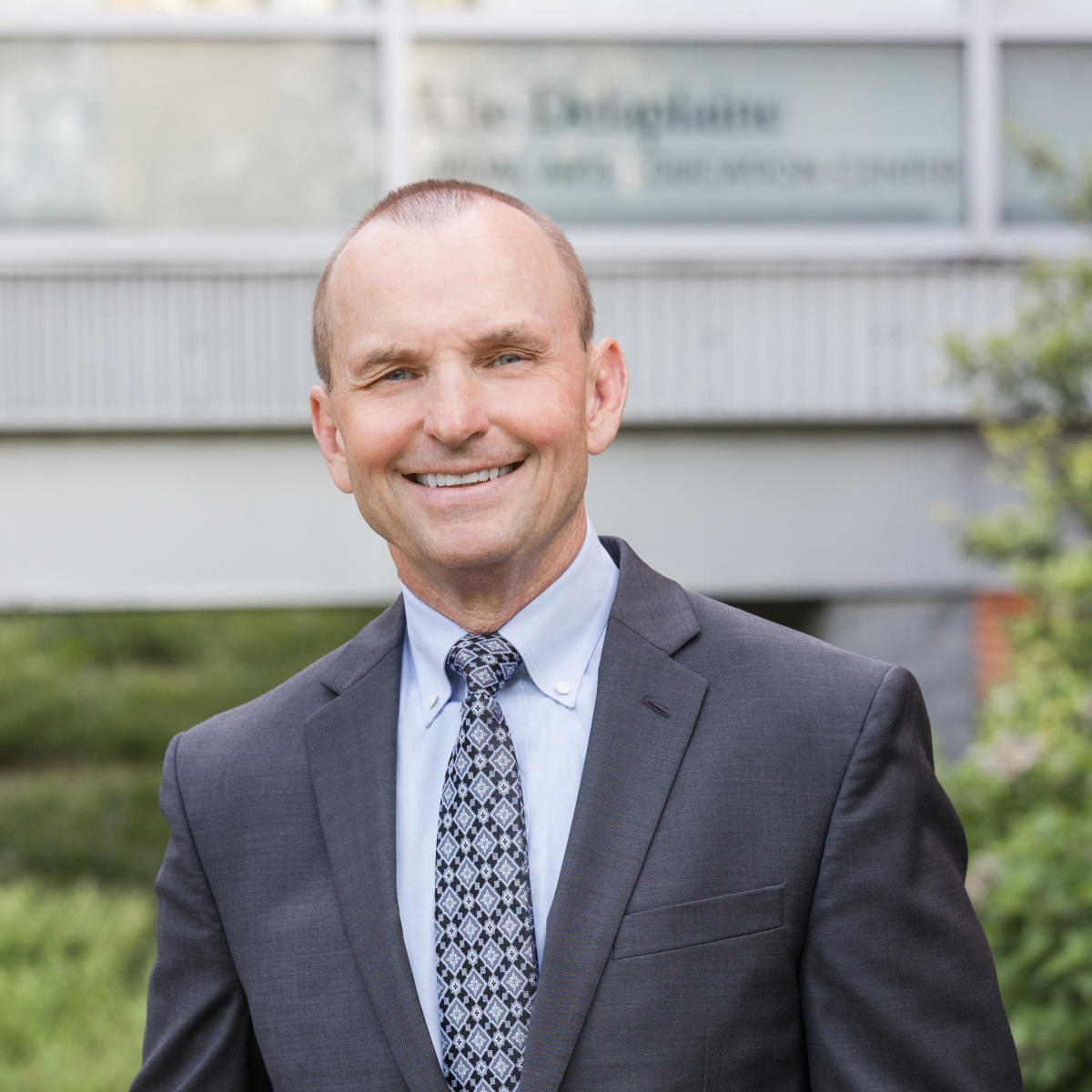 Executive Director Dave Ziedelis
Ziedelis pointed to strong numbers from Frederick County hotels as yet another sign of the region's success post-pandemic. Hotel revenues in Frederick County raced to all-time highs in 2022, to more than $60 million. That number outpaced the previous all-time high recorded in 2021 by more than 7 percent. 
At the meeting, Visit Frederick debuted a new orientation film featured at the Frederick Visitor Center. The film, created by Hangtime Media in partnership with Postern and Visit Frederick, shares the wide array of visitor experiences available in the City of Frederick and throughout Frederick County, including outdoor recreation, history, shopping, dining, and craft beverage experiences. The Frederick Visitor Center received a theater upgrade, including a 12ft x 6.75ft LED video wall. 
Assistant Director Becky Bickerton shared the completion of several other important projects in 2022-23, including the launch of an updated website at VisitFrederick.org. The website features a variety of content to inspire and inform visitors who are planning trips to Frederick County. The site received more than 2 million visits in 2022-23. 
As part of the meeting, Visit Frederick also acknowledged the work of those in Frederick County who provide invaluable assistance in promoting the region as a destination. Mark Spurrier received Visit Frederick's "Tourism Ambassador of the Year" award for his continued work in promoting tourism at Cunningham Falls and Gambrill state parks. Spurrier serves as manager at both parks, popular with local residents and visitors from across the wider region.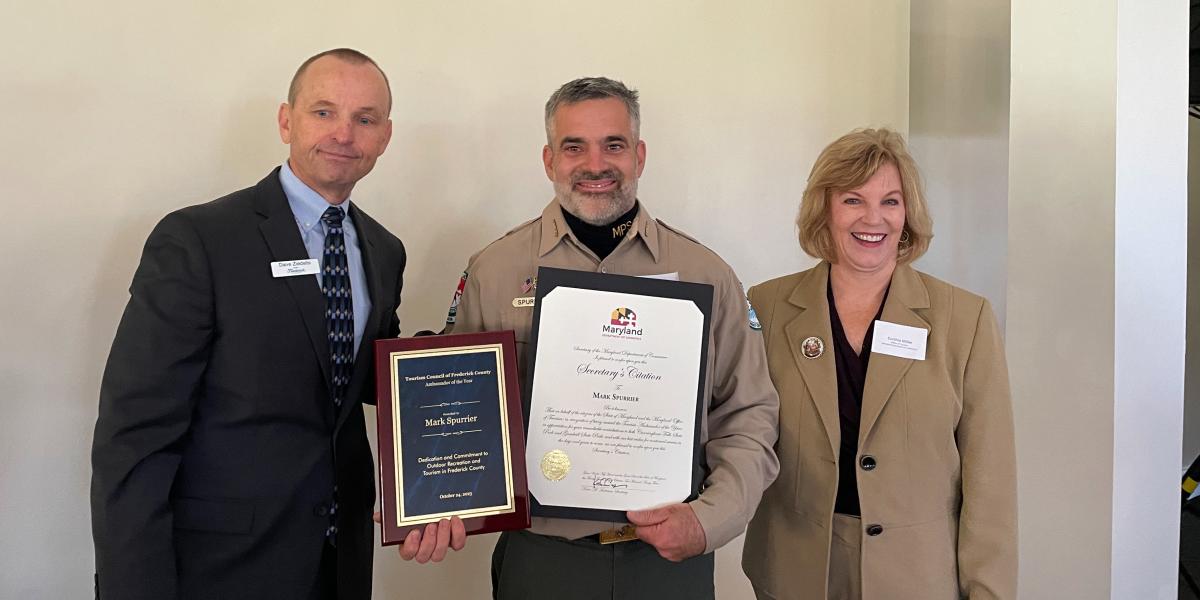 Mark Spurrier receiving the 2023 Tourism Ambassador of the Year Award 
Greg Brown was honored with an award for distributing the most Frederick County visitor guides at Brewer's Alley restaurant in Downtown Frederick.
More than 100 people attended the annual meeting at Springfield Manor, the popular wedding and event destination between Frederick and Thurmont. The historic estate is home to Maryland's only winery, brewery, and distillery housed on one property, and is known for its lavender fields where Springfield Manor hosts an annual festival each spring.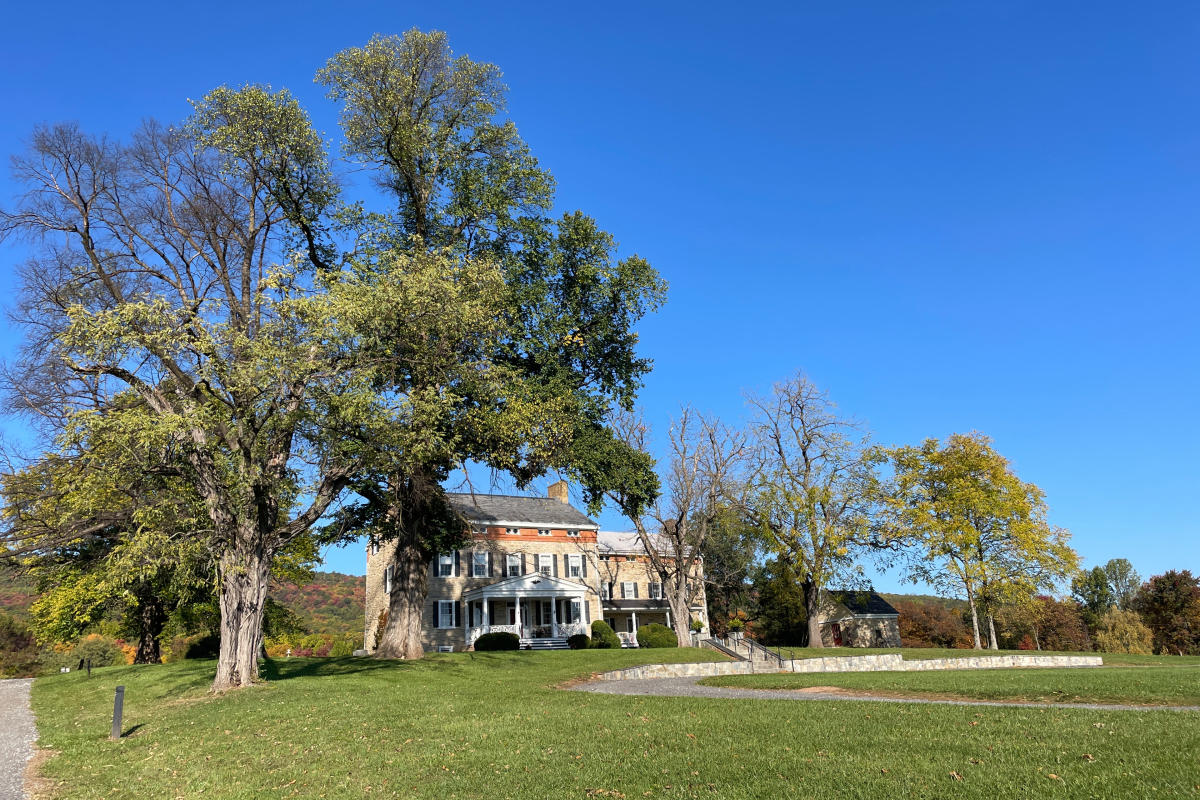 Visit Frederick is the recognized Destination Marketing Organization for Frederick City and Frederick County, Maryland. It operates the Frederick Visitor Center and related Visit Frederick programs that include Destination Marketing and Group Tour Marketing. For more information about Visit Frederick, visit www.visitfrederick.org or call 301-600-4047.
###