FOR IMMEDIATE RELEASE
Sep 21, 2021
CONTACT:
Jake Wynn, Marketing and Communications Manager, Visit Frederick, jwynn@fredco-md.net, phone: 301-600-4023, fax: 301-600-4044
Tessa Joseph, Jake Wynn Join Visit Frederick Staff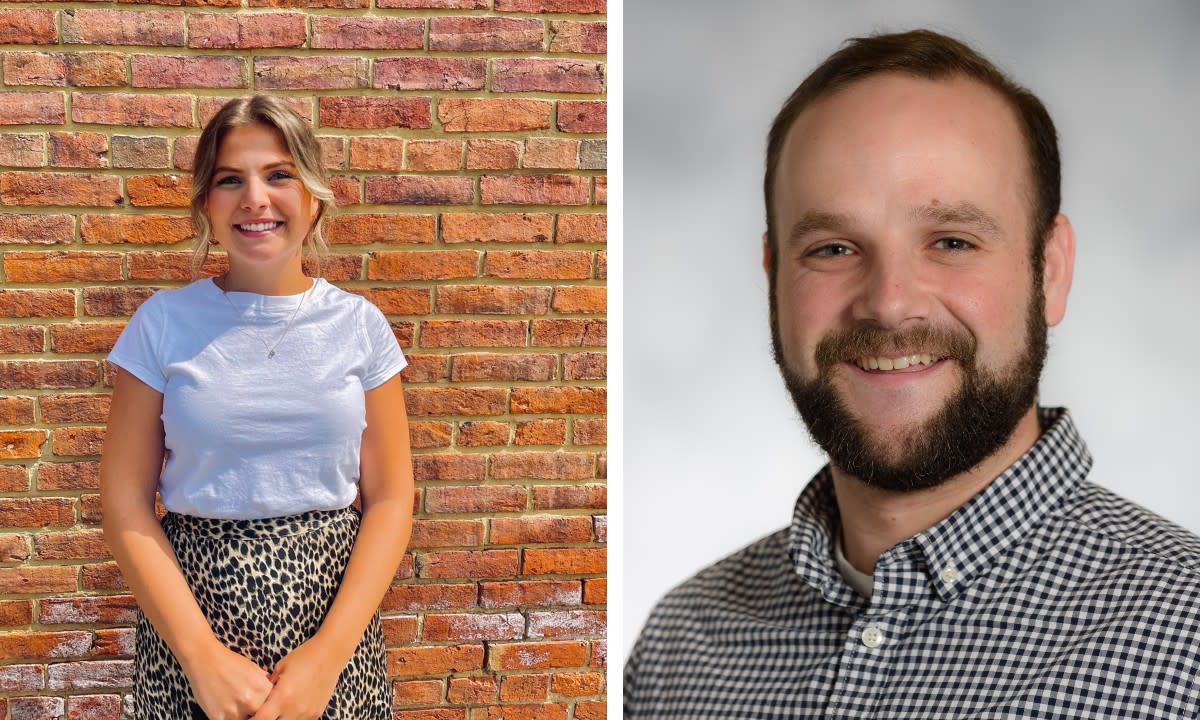 Frederick, MD – In September 2021, Tessa Joseph and Jake Wynn became the newest members of the Visit Frederick staff. Both are new additions to the marketing team led by Assistant Director, Becky Bickerton. Joseph joins the organization as Sales and Marketing Coordinator. Wynn will serve as Marketing and Communications Manager. This move brings the Visit Frederick staff up to full strength under the leadership of Dave Ziedelis, who joined Visit Frederick as Executive Director in May 2021. 
As Sales and Marketing Coordinator, Joseph will be responsible for sales and marketing efforts including membership and group sales. In her role, she will be assisting in the promotion of events throughout Frederick County and in the organization of two important local events - Museums by Candlelight and Historic Houses of Worship. 
Prior to her work at Visit Frederick, Joseph served as the Executive Director of Explore Naples, NY - a destination marketing organization in upstate New York. She holds a bachelor's degree in marketing from St. John Fisher College in Rochester, New York. She recently relocated to Frederick with her cat Dolly Parton and is looking forward to exploring Frederick County, especially all the incredible dining options. 
Jake Wynn will serve as the Marketing and Communications Manager. His role entails developing and overseeing the organization's digital marketing, social media management, Visit Frederick's communications and public relations efforts, and cultivating positive media coverage of Frederick City and County as a travel destination.
Wynn joins Visit Frederick from the National Museum of Civil War Medicine, where he worked for eight years as Director of Interpretation. He is a graduate of Hood College, where he received a bachelor's degree in history and communications. A native of Pennsylvania, he nonetheless calls Frederick his adopted hometown. Wynn enjoys all the incredible history, hiking, and beer that Frederick County has to offer. 
Visit Frederick is the recognized Destination Marketing Organization for Frederick City and Frederick County, Maryland. It operates the Frederick Visitor Center and related Visit Frederick programs that include Destination Marketing and Group Tour Marketing. For more information about Visit Frederick, visit www.visitfrederick.org or call 301-600-4047.
###