If you can't decide what to order because you wish you could have one of each—then ordering a FLIGHT is for you! A flight is simply to have a sampling of a certain menu item. This form of "taste presentation" began with winemakers, but has become prominent in craft brewing and is heating up the culinary scene as well. Frederick County has a number of trendy locations that offer flights and allow you to get creative and customize your order to suit your taste. Here are a few places that offer flights on their menu.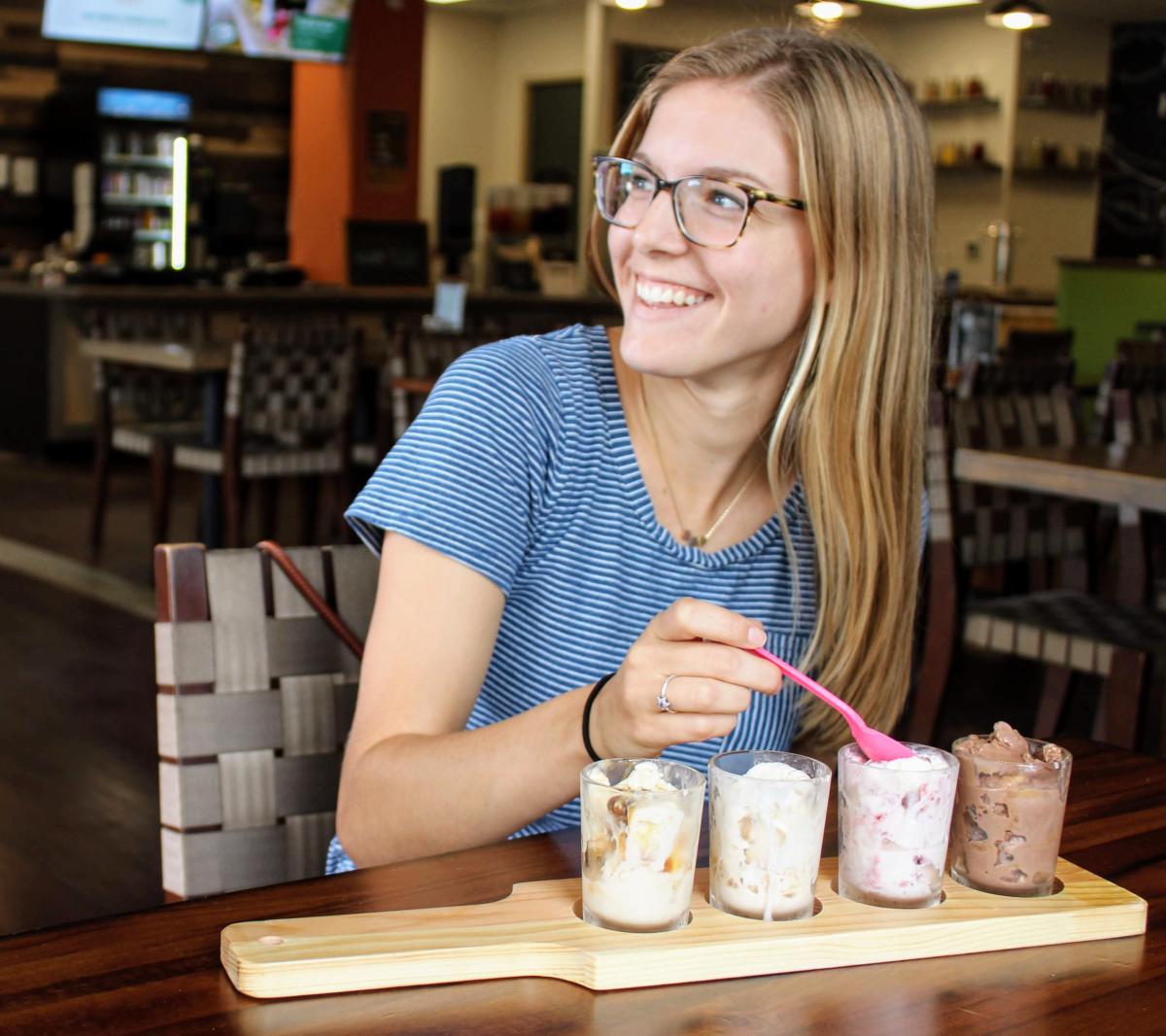 Decisions, decisions, decisions. Many of us struggle when faced with choosing the best flavor of ice cream to fit our current mood. At Hometown Harvest Kitchen customers can order an ICE CREAM FLIGHT, made up of four kid-sized scoops of your choice. There is even a Frederick-themed flight available that features all flavors inspired by the area! With any combination you order, be sure to select Frederick's Official Ice Cream Flavor, Monocacy Mud, to be part of your flight. Located along Carroll Creek, their location is perfect to stop in for a treat while on any of the Downtown Frederick Walking Tours, available online or at the Frederick Visitor Center.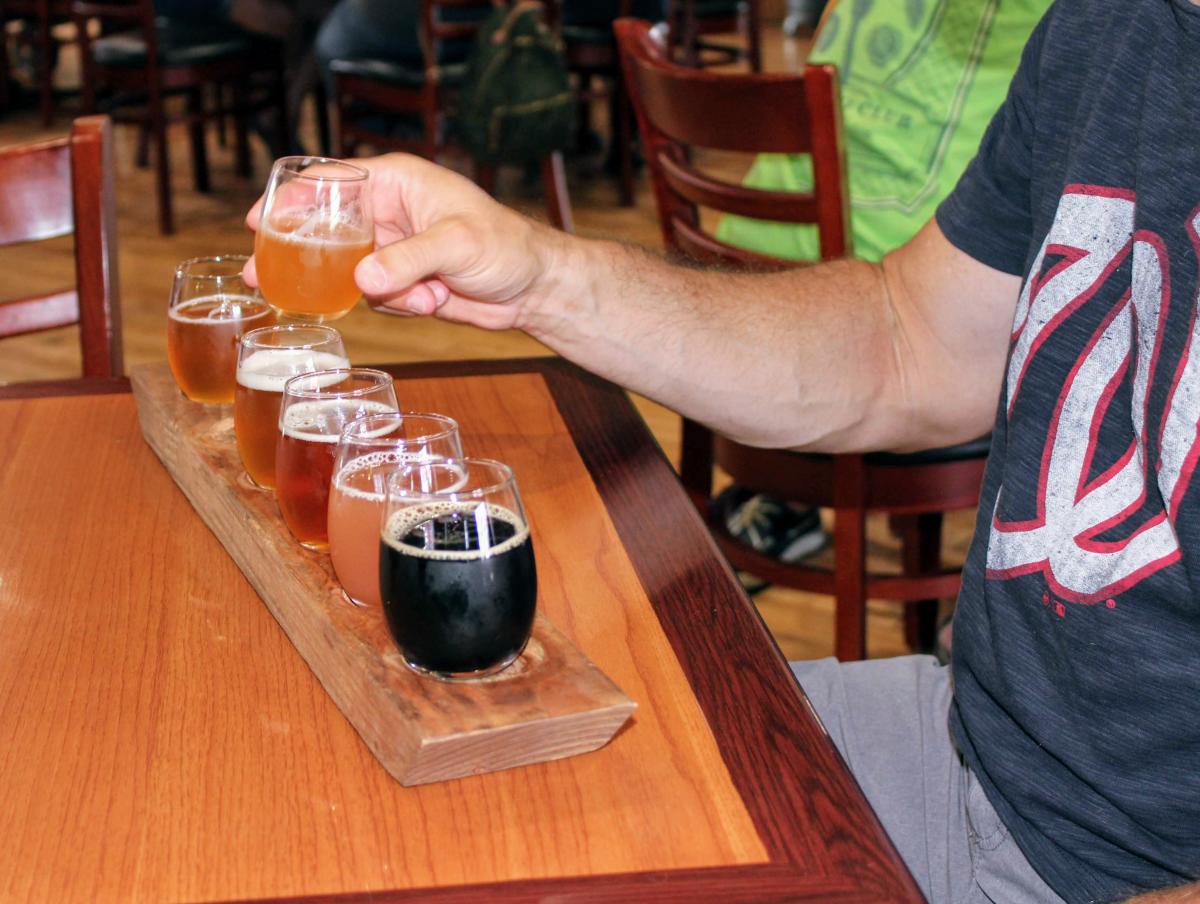 When pondering the list of brews available at local breweries, it can be difficult to decide on just one. Red Shedman, like many Frederick County craft breweries, suggests a FLIGHT because it gives you the opportunity to try a variety of brews at once. A beer flight is usually drunk from lightest in flavor to boldest. As you work your way "up" the flavor spectrum in a beer flight it's easy to imagine each sample as a step and the whole group as a flight of stairs.
Hippy Chick Hummus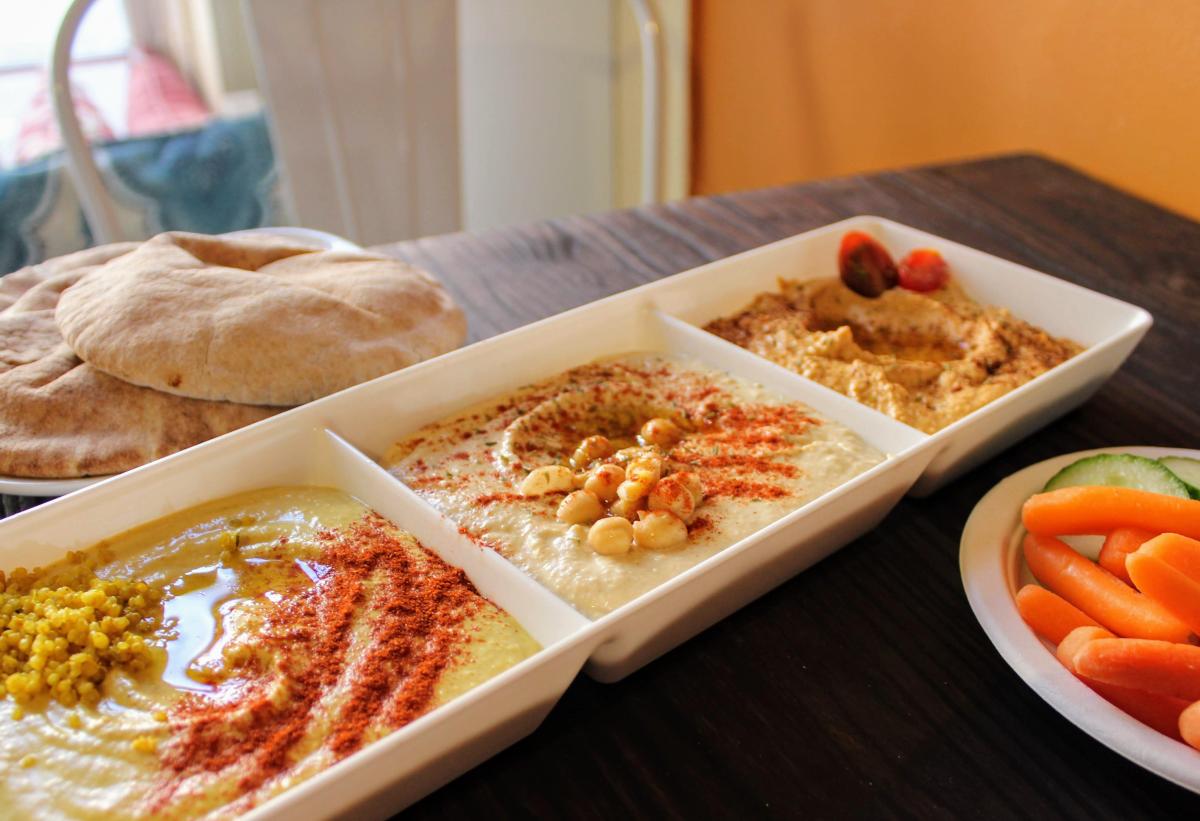 Once you've tasted freshly made hummus, you won't want to go back to store-bought. Lucky for us, we have Hippy Chick Hummus, located in Downtown Frederick. This small plant-based cafe and kombucha bar (on tap!) offers a variety of hummus on their menu.  Since they all sound delicious you will be happy to know that you can order the PEAS AND LOVE SAMPLER which allows you to select three flavors of freshly made hummus and it's served with warm pita bread and sliced veggies.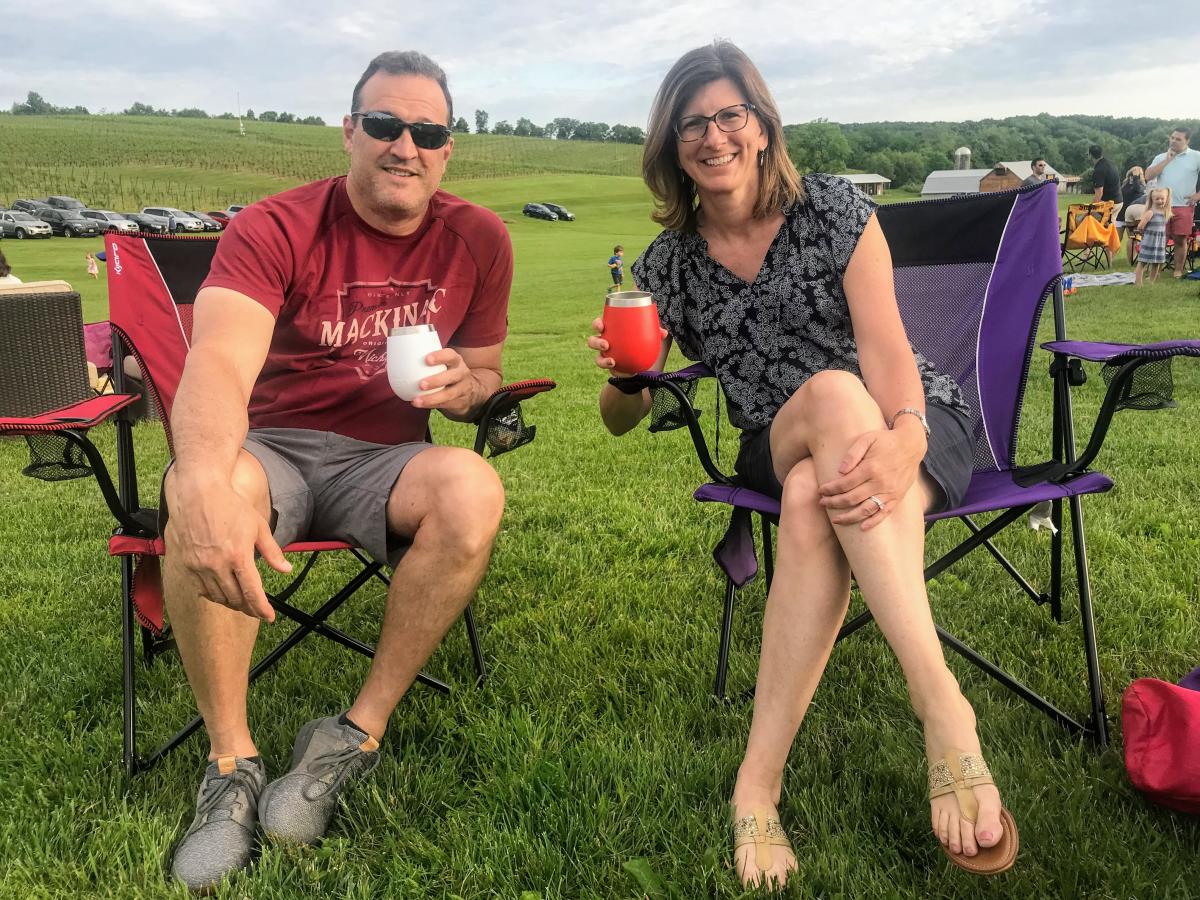 Friday evenings at Black Ankle are about spending time with friends and family while relaxing around a fire with your favorite glass of wine. Choose one of several tasting bars where you can select from award-winning estate-bottled wines to create your tasting FLIGHT. You will thoroughly enjoy hearing about their sustainable farming practices and how the tasting room itself is built from straw, clay, stone, and wood! Purchase a bottle and head outdoors to enjoy live music and a picnic, which you can either bring from home or purchase from a food truck on-site (most Fridays).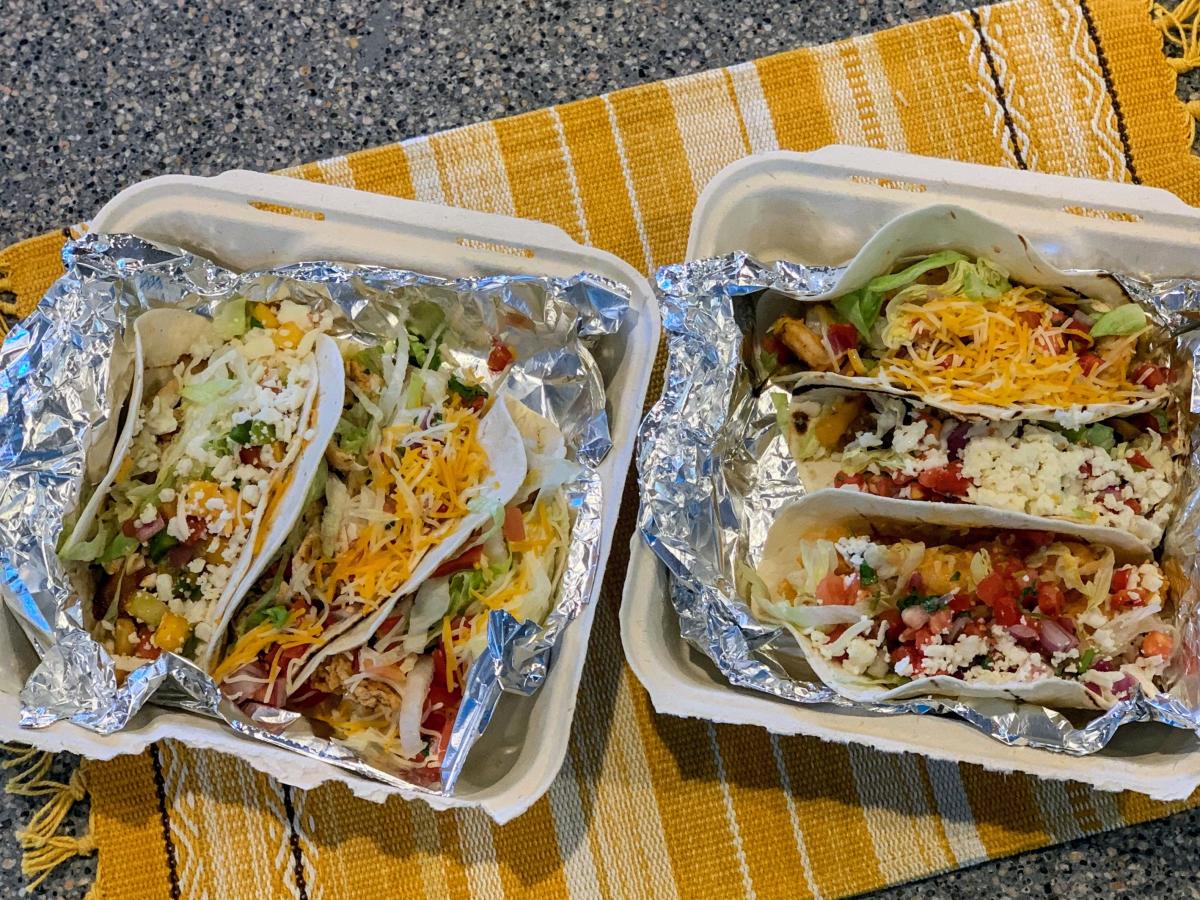 It's hard to believe, but there are 10 tacos to choose from at JoJo's! Since my husband and I were both ordering the TACO SAMPLER we were able to try most of them. Our favorites were the Spicy Chorizo and Spicy Tuna. Nothing goes better with tacos than beer. JoJo's lives up to its "Taphouse" name, offering over 25 beers straight from the tap.