---
The Maryland Iron Festival at Catoctin Furnace is a must-see event for history enthusiasts, art lovers, and anyone who loves to experience unique and exciting festivals. This annual event celebrates the rich history of the iron industry in Maryland, while also showcasing the incredible craftsmanship and artistry associated with iron-making in the past and today.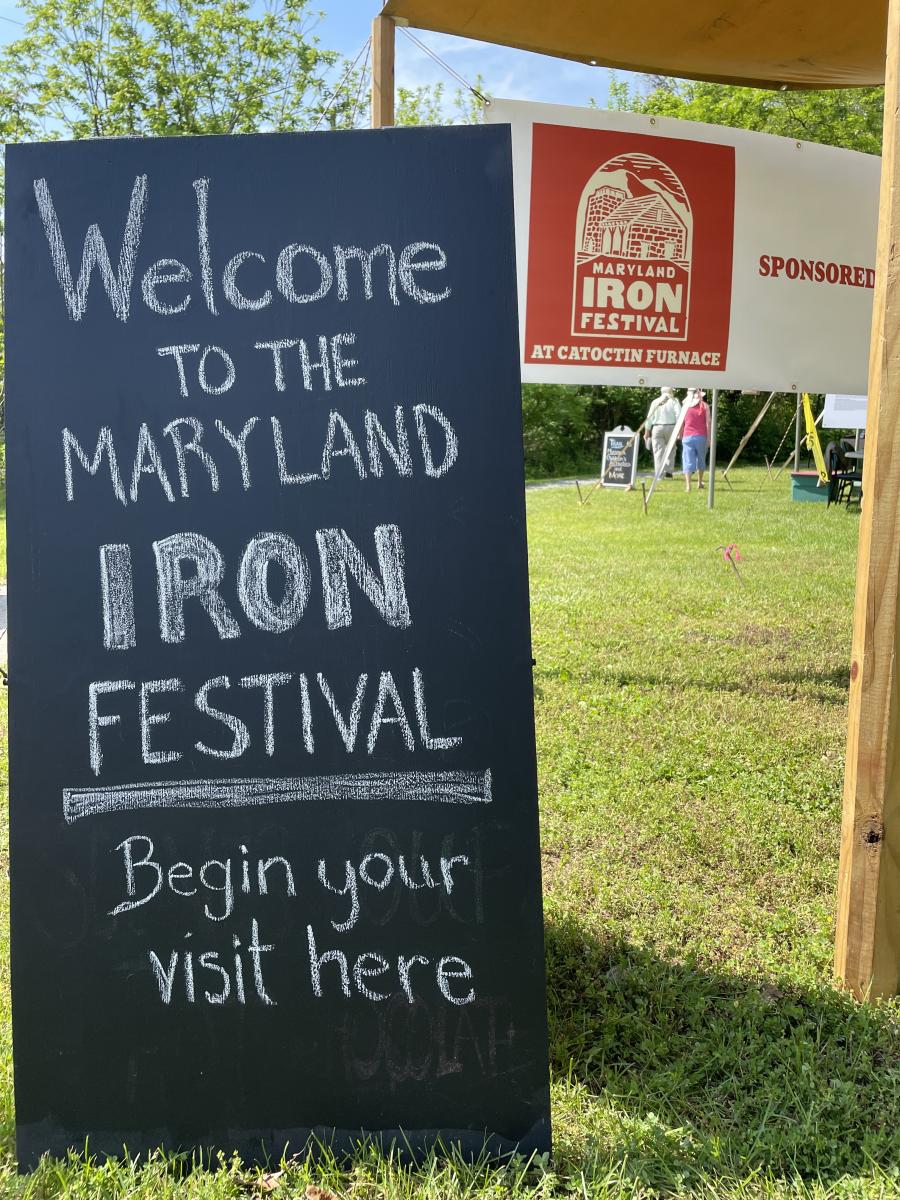 This year's event takes place on May 20-21, 2023. 
Experience the Maryland Iron Festival and explore the fascinating history of the iron industry in Maryland. Catoctin Furnace was one of the most important ironworks in the region during the 18th and 19th centuries, producing everything from cannonballs for the American Revolution to iron stoves used widely across the Mid-Atlantic.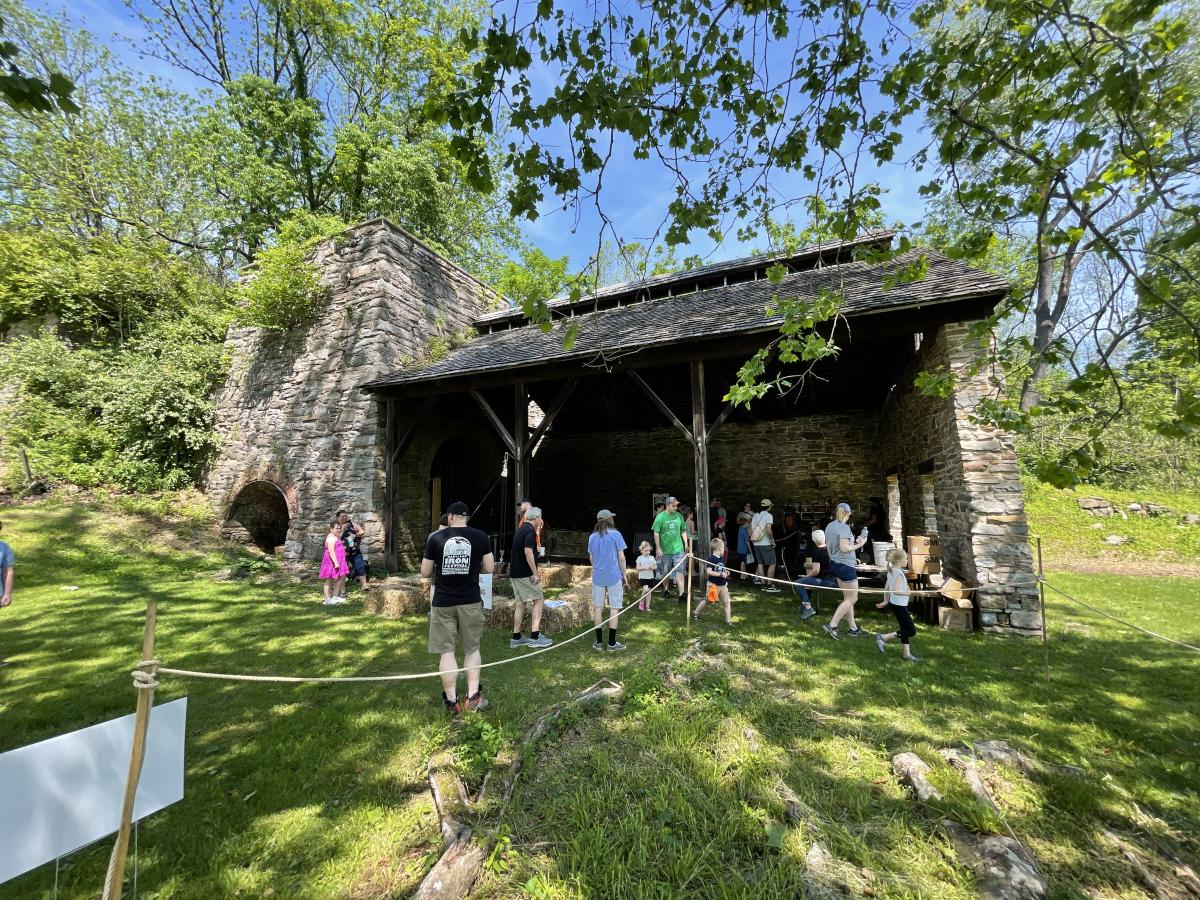 The furnace was in blast from 1776 to 1903. During the festival, visitors can take self-guided tours of the furnace and the African American Cemetery Trail and learn about the process of making iron and the impact it had on the local community. 
The festival highlights the incredible artistry associated with iron-making. The event features a variety of iron art demonstrations and exhibits, including blacksmithing, casting, and a live iron-pour hosted by Keystone Iron Works.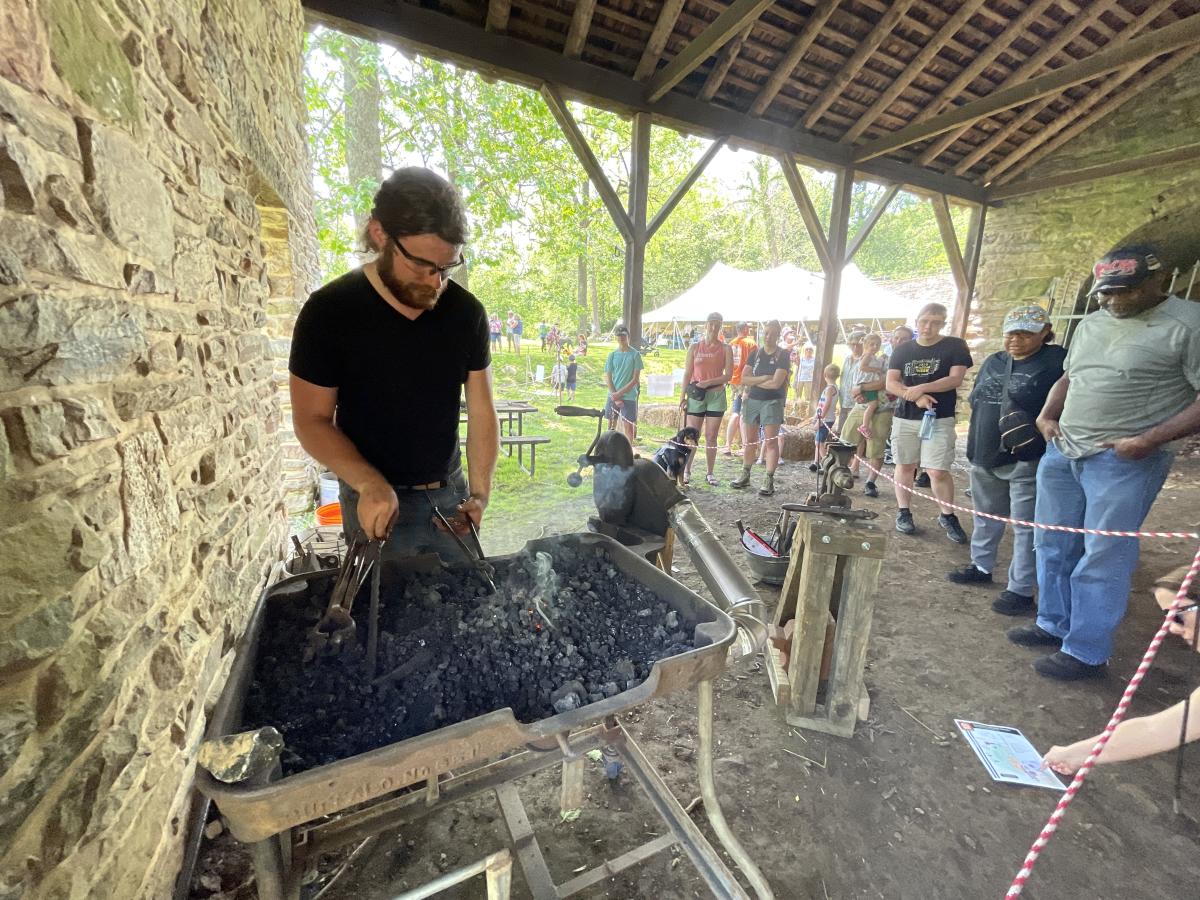 Visitors can watch as unique and beautiful pieces are made, using designs supplied by members of the public. 
The festival will also feature art of different varieties. The Maryland Iron Festival is also a plein air event. You'll see artists across the landscape of this historic village, painting lovely scenes right before your eyes.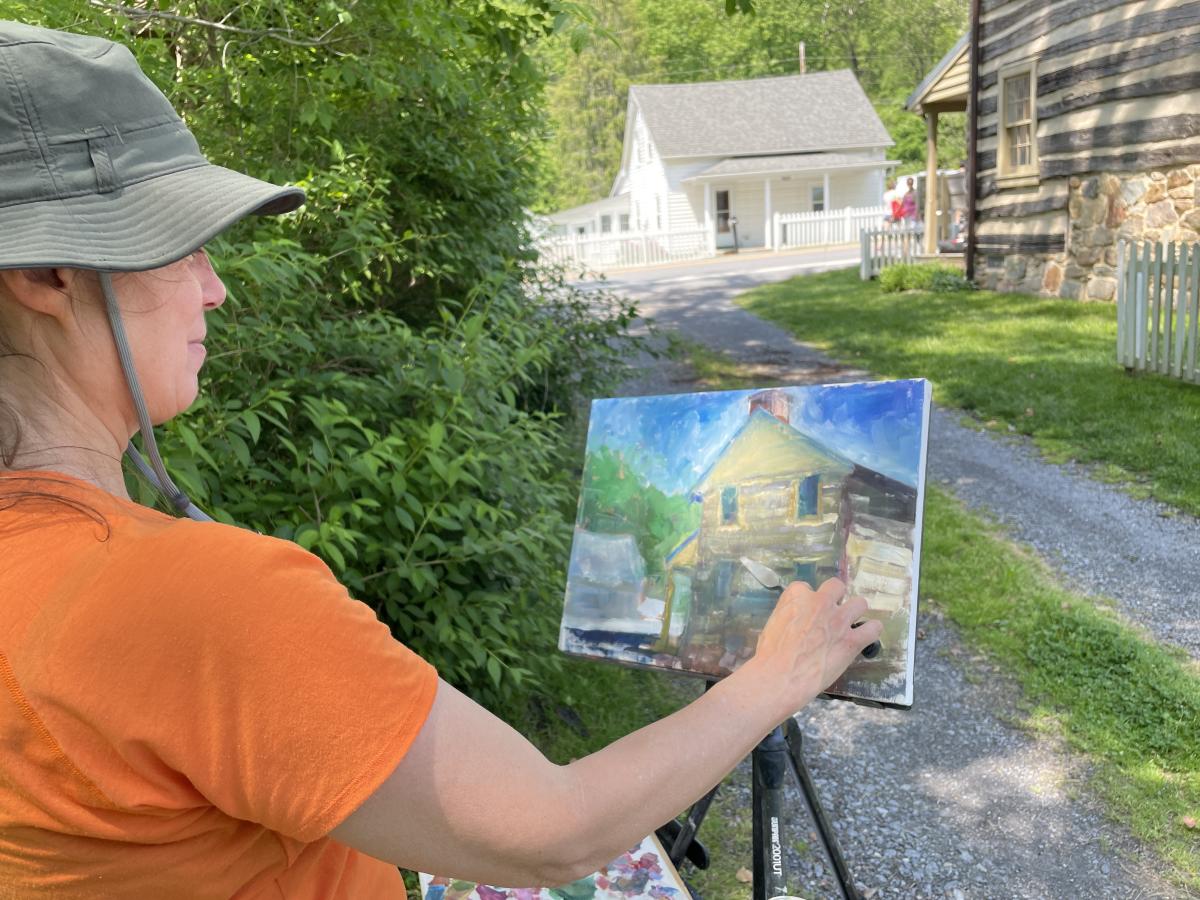 Artisans and small business owners will also be sharing their work at the shopping tent. 
The Maryland Iron Festival is a fun and engaging event for visitors of all ages. There are plenty of activities for kids, including crafts, and games. There are also food trucks, live music, and a beer garden for adults to enjoy.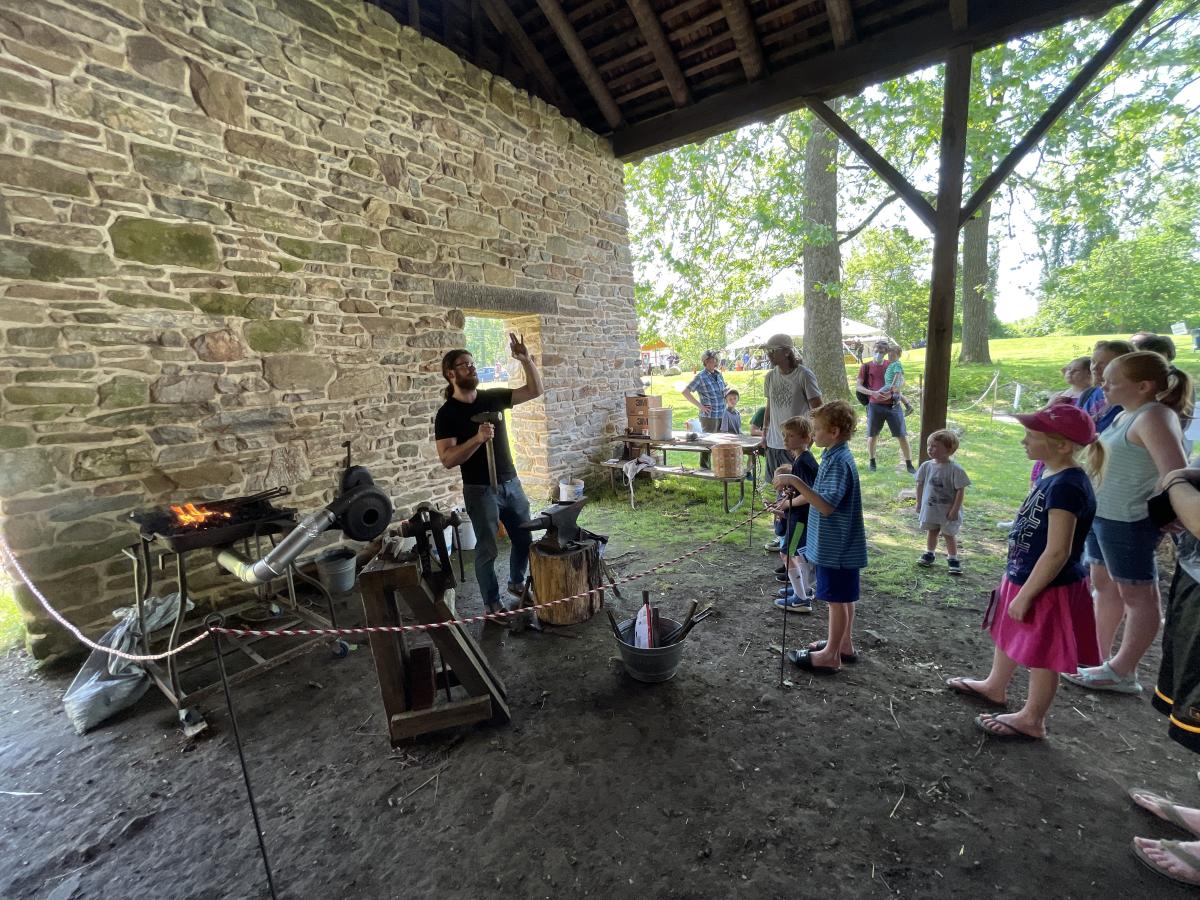 The festival is a great way to spend a day or the weekend with friends and family, enjoying the historic setting of Catoctin Furnace and the unique atmosphere of the festival. 
Visit the official Maryland Iron Festival website to learn more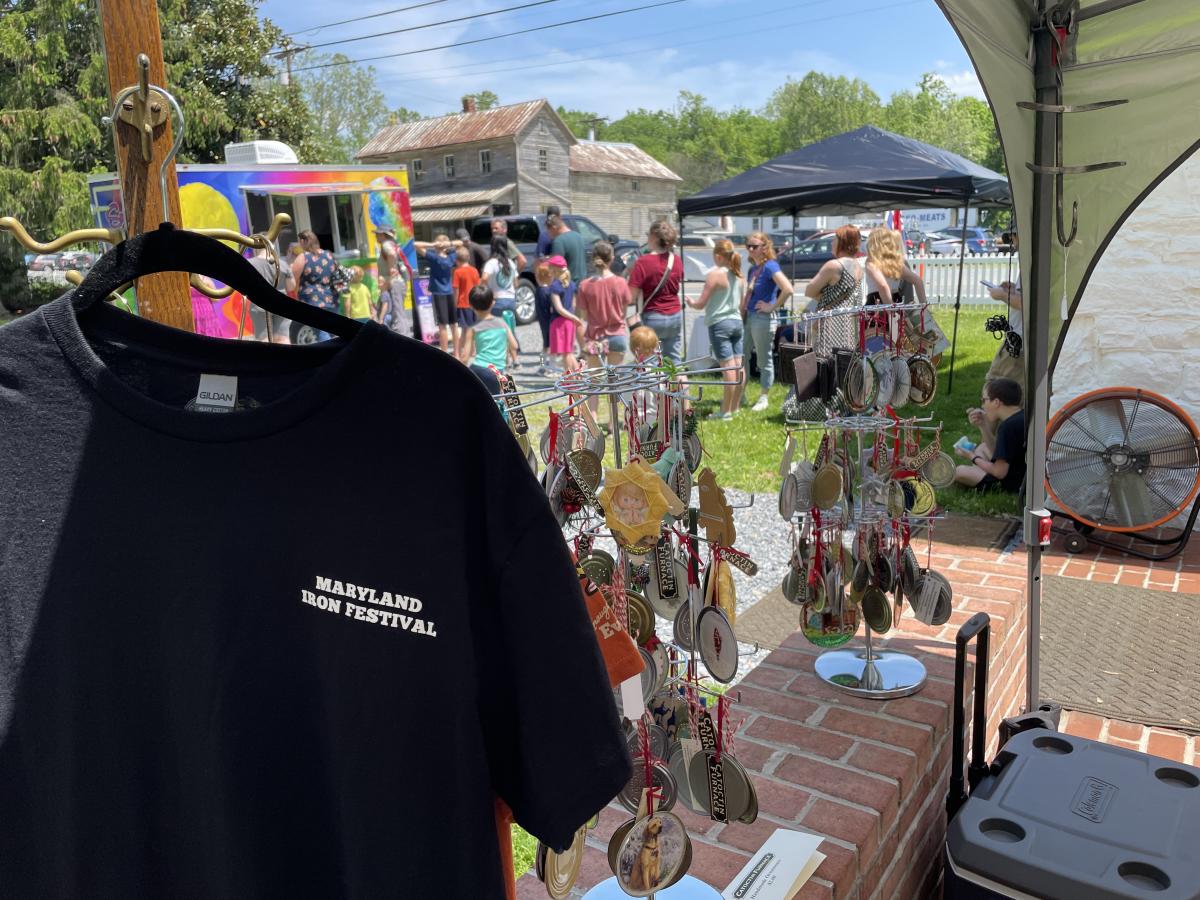 ---
Don't miss out on partner events taking place on that weekend, offering other ways to experience Frederick County's history and cultural heritage.