Few places in Maryland have as much important Civil War history as Frederick County. Just like today, important roads brought business, industry, and travelers to Frederick in the 19th century. In September 1862, those roads brought two massive armies in a fight to decide the future of the United States of America. 
---
Let's take a look at this history and ways you can hop in the car and discover the stories of the people and places that shaped this crucial moment in American history. 
Jump to: 
---
In September 1862, Robert E. Lee's Confederate army crossed the Potomac River and invaded Frederick County, occupying the area for more than a week as he organized his invasion of Maryland. Lee's army of about 40,000 soldiers occupied the farmland around Frederick City, with rebel soldiers making their way into Downtown Frederick to buy food, shoes, and other goods (using Confederate money that was worthless in Maryland). Many Frederick residents were far from pleased to see this army arrive at their doorsteps. 
"Our houses were besieged by hungry soldiers and officers." - Dr. Henry Steiner, Frederick resident
These soldiers occupied the City of Frederick for several days before Confederate forces began moving on from Frederick.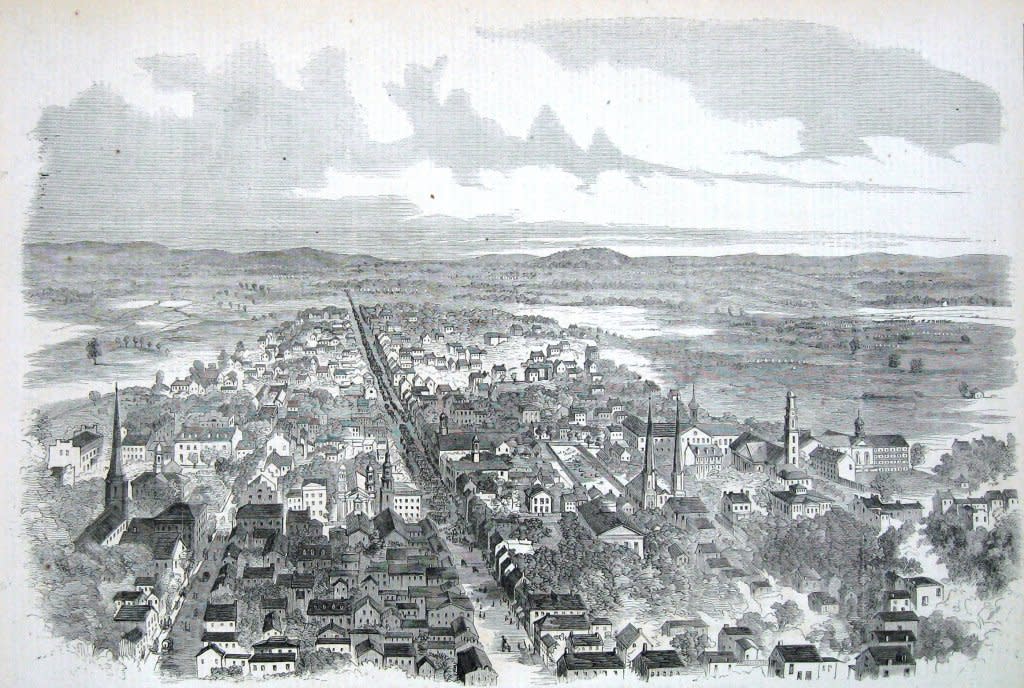 Frederick, Maryland as it appeared during the Confederate occupation in September 1862 - From Harper's Weekly Magazine - National Park Service
Where to learn more
Follow Maryland's 1862 Civil War Trails to follow in the footsteps of US and Confederate forces as they moved through Frederick County from the Potomac River toward Antietam. 
---
As the Confederate army occupied Frederick in early September, Robert E. Lee made his headquarters on what is now the Best Farm at Monocacy National Battlefield. During his stay, Lee made his battle plan for the invasion further into Maryland. With Special Orders 191, the Confederate commander made a plan to move his army west over the mountains.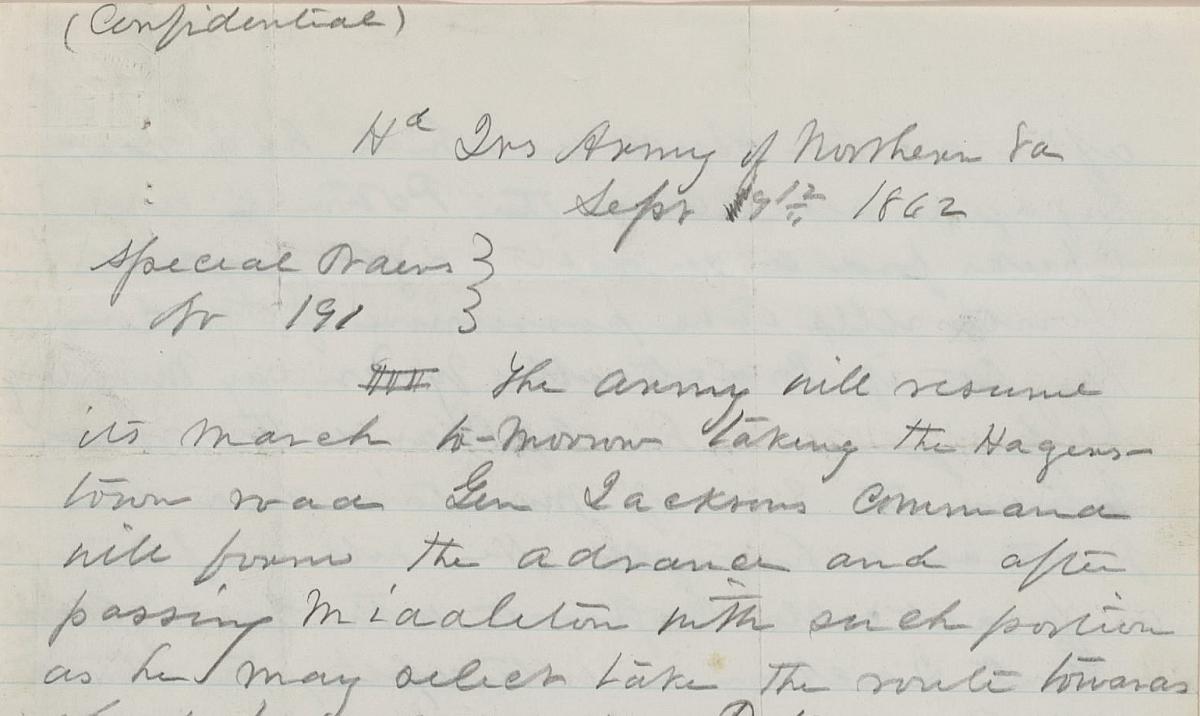 A copy of Special Orders 191 - what became known as the "Lost Orders" - Library of Congress
In one of the most unusual incidents of the Civil War, a copy of this battle plan was dropped near the Confederate army's encampments and later found by soldiers in the United States Army. 
Where to learn more
Head to the Monocacy National Battlefield Visitor Center to explore the story of the "Lost Orders" and other important history that occurred on this site, including the Battle of Monocacy on July 9, 1864. Stop by the Best Farm to walk the site of the Confederate encampment and read more on the nearby Civil War Trails markers.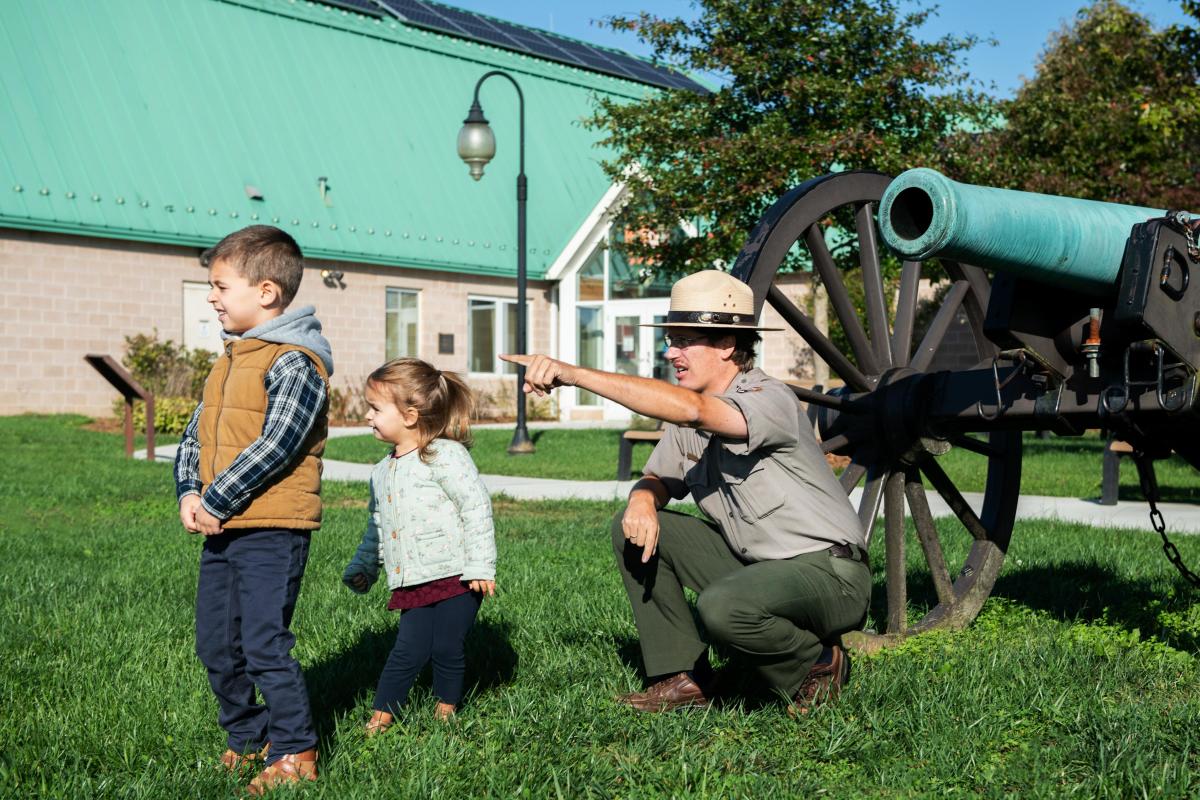 ---
As the Confederate army began marching out of Frederick City toward the mountains of western Frederick County on September 10, 1862, a brave woman stood on West Patrick Street in Downtown Frederick and waved an American flag at passing rebel soldiers. Her name: Mary Quantrill. 
However, it wasn't Mary Quantrill who would gain fame and renown for this courageous act. Instead, an elderly neighbor named Barbara Fritchie received national and international attention when poet John Greenleaf Whittier immortalized her in a poem called "The Ballad of Barbara Frietchie." Fritchie had waved an American flag at United States soldiers earlier in the Civil War, but no evidence exists to show she waved her flag at passing Confederates in September 1862. The poem, however, became extremely popular among Union supporters across the country during the war.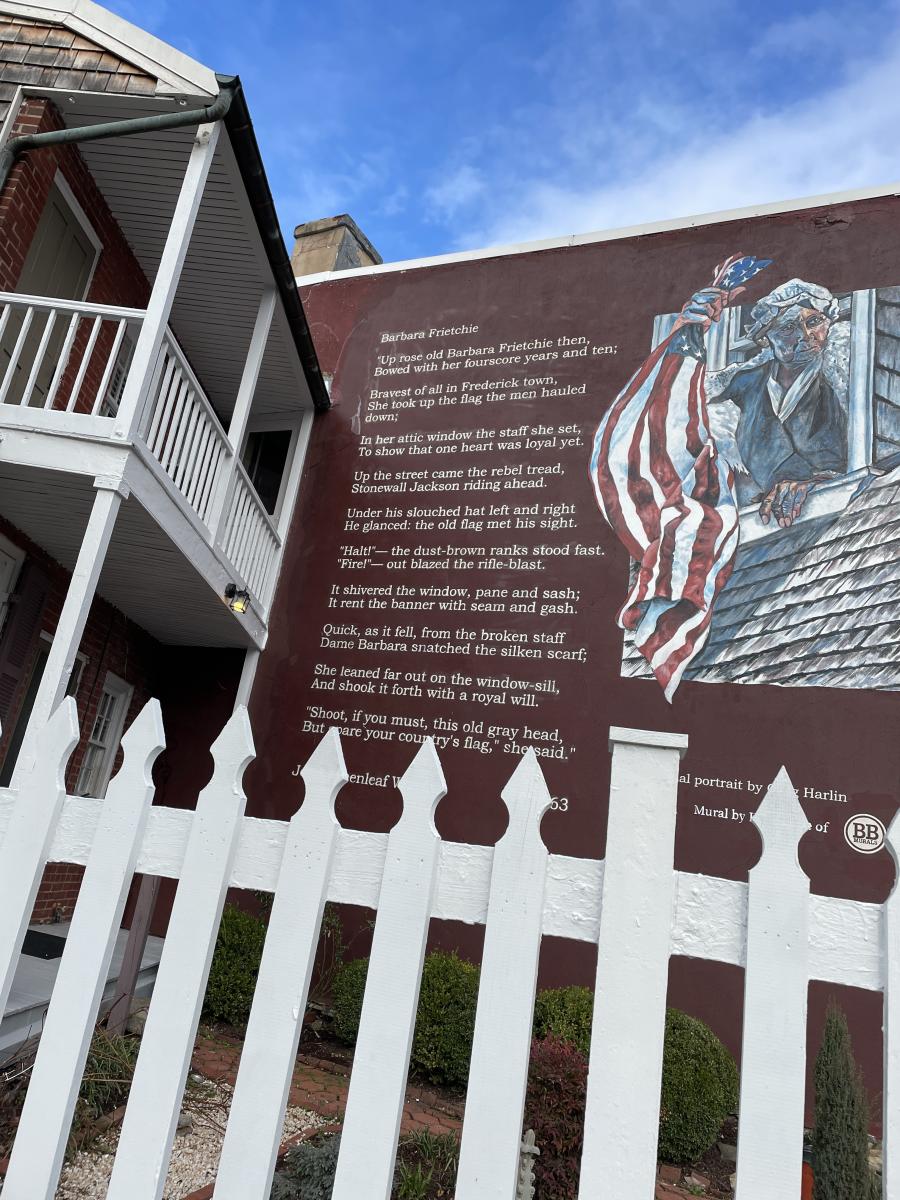 A mural of Barbara Fritchie and the poem that made her and Frederick's "Clustered Spires" famous during the Civil War can be found adjacent to the Barbara Fritchie House. 
Where to learn more
See the homes of Mary Quantrill and Barbara Fritchie on West Patrick Street in Downtown Frederick. A reproduction of the Fritchie house is now home to an AirBnB and Civil War Trails markers explain the history and the poem. A historical marker explains Mary Quantrill's courageous act a little further west at 220 West Patrick Street. 
---
As Lee's Confederates moved west according to Special Orders 191, the United States Army pursued the rebel invaders. General George McClellan and his Army of the Potomac arrived in Frederick City on September 12 and soldiers found a copy of Lee's battle plans. McClellan soon sent his Union army west to find and fight the Confederates. 
On September 14, 1862, US soldiers found Confederates guarding three gaps in South Mountain on the western border of Frederick County. In what became known as the Battle of South Mountain, US and Confederate forces clashed in an intense battle. At the end of the day, the United States Army controlled the mountain gaps and Confederate forces retreated in disarray. More than 5,000 soldiers were killed, wounded, or captured during the fight.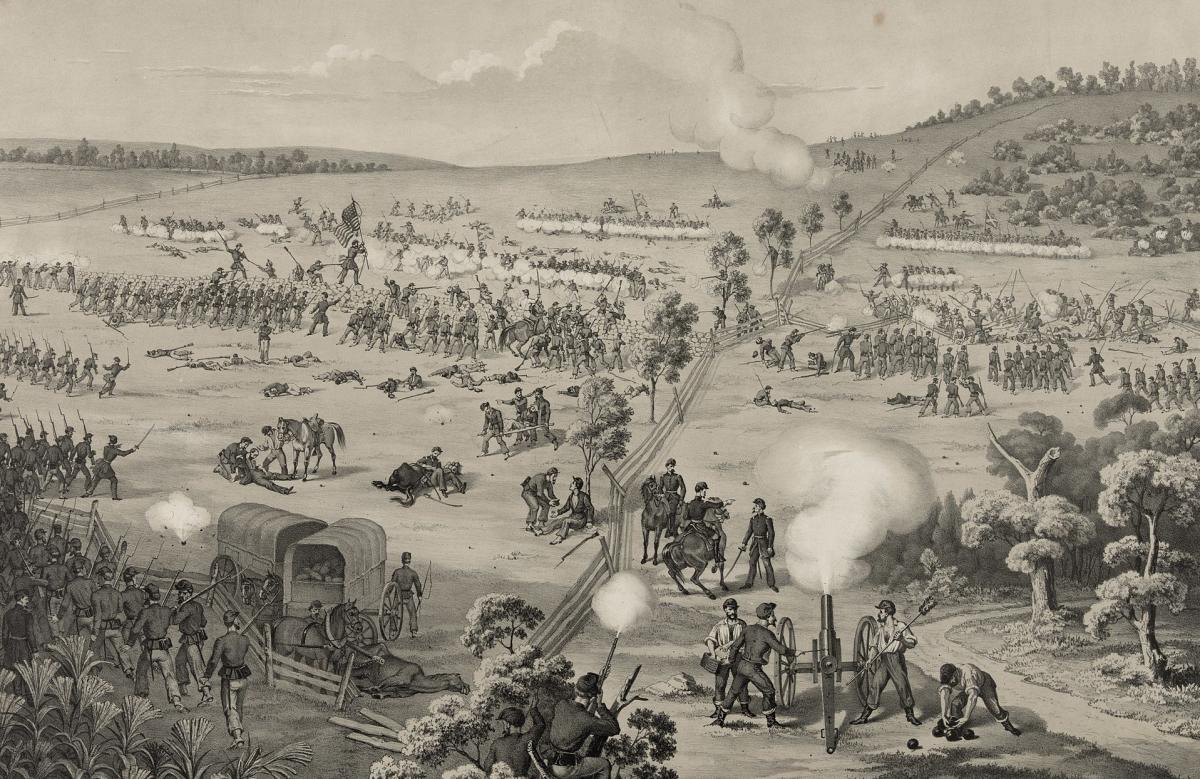 The Battle of South Mountain - September 14, 1862 - Library of Congress
The Battle of South Mountain led directly to the Battle of Antietam fought in nearby Sharpsburg, Maryland on September 17, 1862. That battle remains the deadliest day in American history, with major consequences for the people of Frederick County, MD. 
Where to learn more 
Visit the South Mountain battlefields at Gathland State Park, Fox's Gap, Washington Monument State Park, and South Mountain Battlefield State Park. Head to Antietam National Battlefield in nearby Washington County and Harpers Ferry in West Virginia to explore the full campaign stories.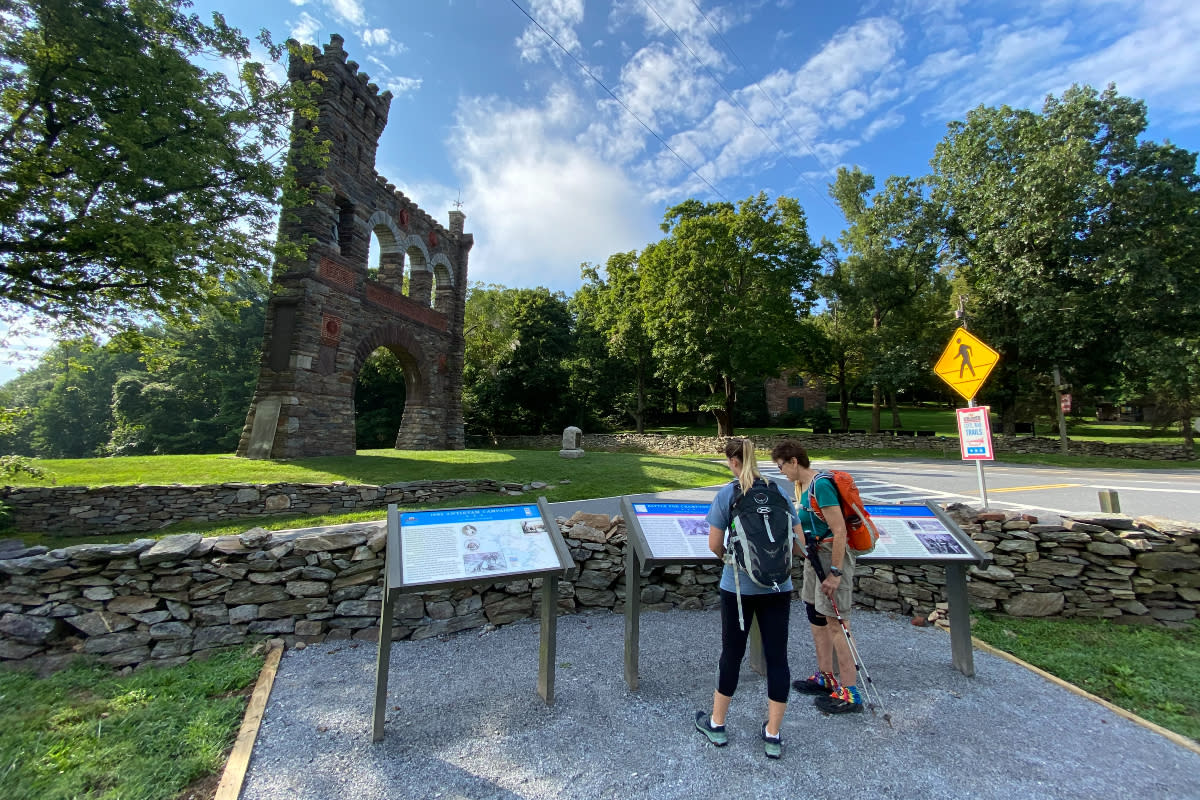 Gathland State Park preserves not only an important battleground of the Battle of South Mountain, but also contains the War Correspondents Memorial Arch dedicated to war-time journalists. 
---
In the aftermath of the Battle of South Mountain, and later the Battle of Antietam, Frederick County became "one vast hospital." With terrible battles occurring nearby, Frederick communities became makeshift military hospitals for thousands of wounded soldiers. Churches, schools, hotels, and even private homes were filled with the wounded. By January 1863, more than four months after the battles took place, in excess of 8,000 wounded soldiers were treated in hospitals in Downtown Frederick alone.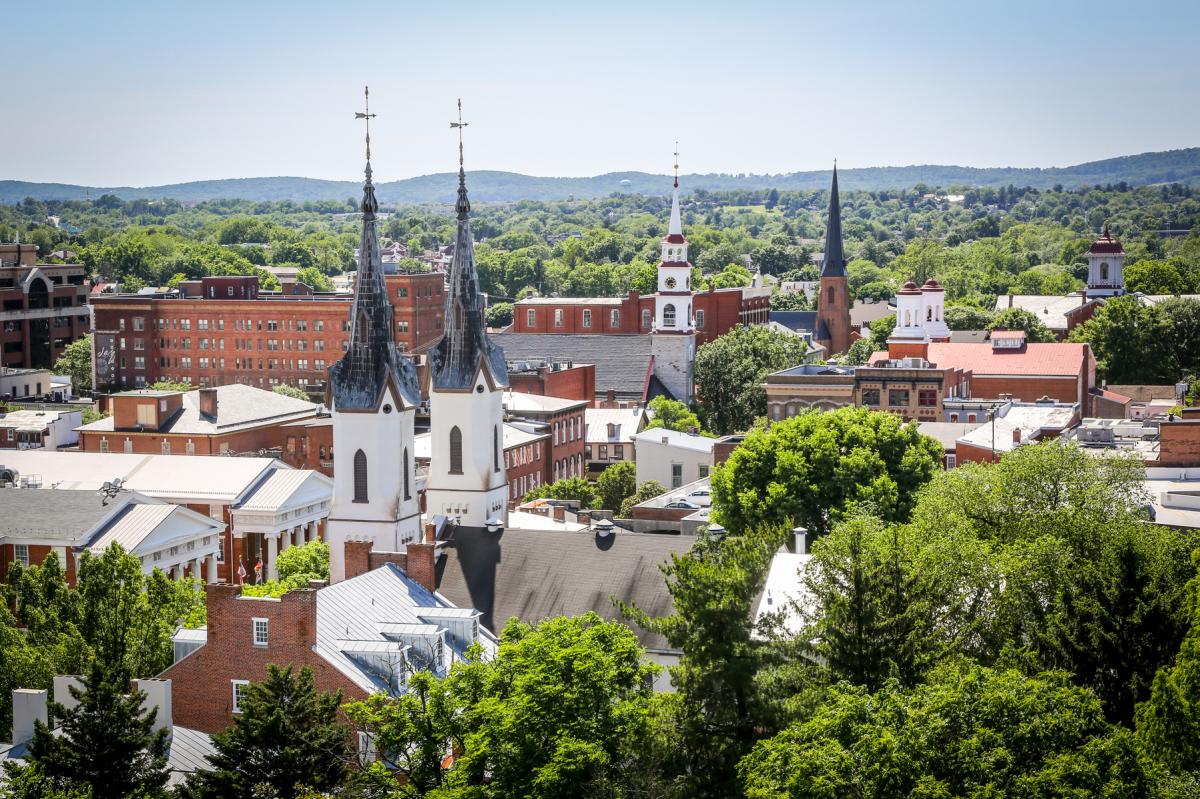 The "Clustered Spires" of Frederick stood above churches that were nearly all used as hospitals in the aftermath of the battles of South Mountain and Antietam. 
Where to learn more
Visit the National Museum of Civil War Medicine to explore this story and how Frederick's hospitals changed the course of military medicine forever. Take one of their "One Vast Hospital" walking tours to hospital sites located throughout Downtown Frederick.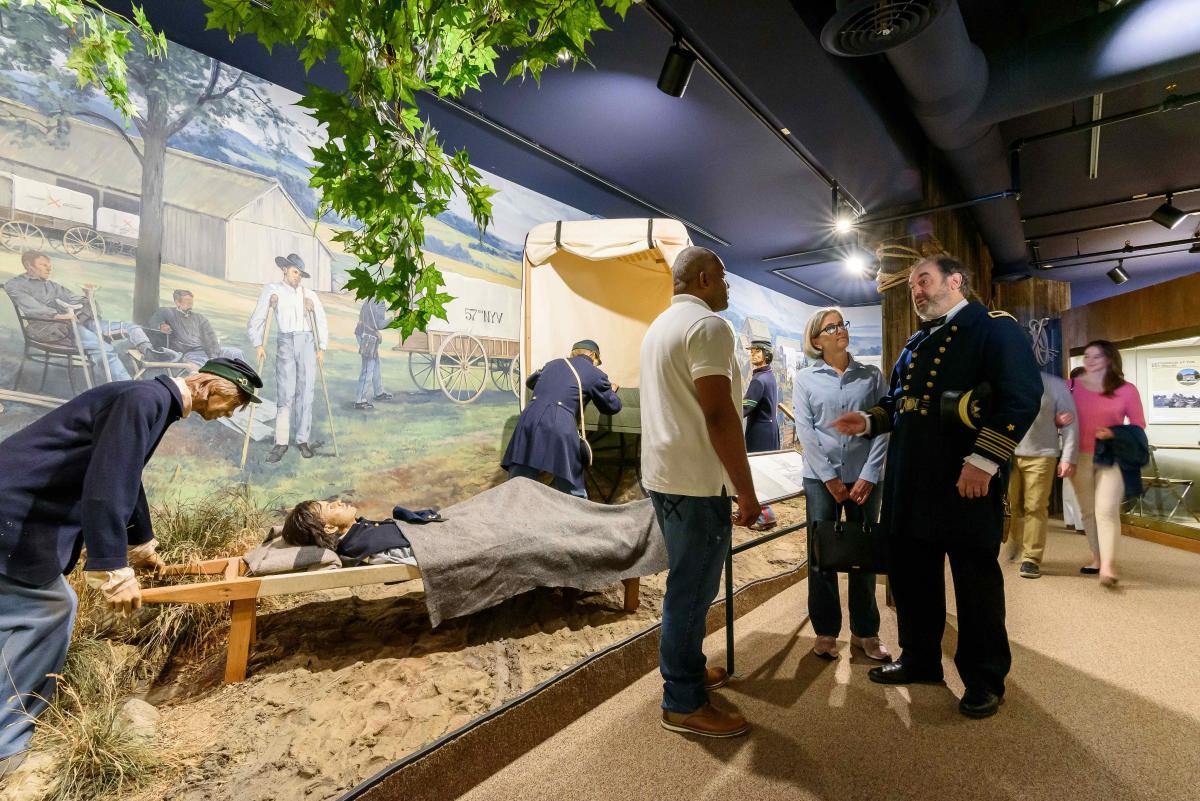 Explore the remarkable stories of Civil War medical care and the role Frederick played in the evolution of military medicine at the National Museum of Civil War Medicine. 
---
In October 1862, President Abraham Lincoln made a visit to a wounded US Army general in Downtown Frederick. Lincoln's arrival in Frederick came just weeks after he issued the Preliminary Emancipation Proclamation, announcing his intention to abolish slavery in territories occupied by Confederate forces. When adopted, this executive order opened the door for Black Fredericktonians to join the United States Army. The Emancipation Proclamation did not end slavery in Maryland, however - that happened in November 1864.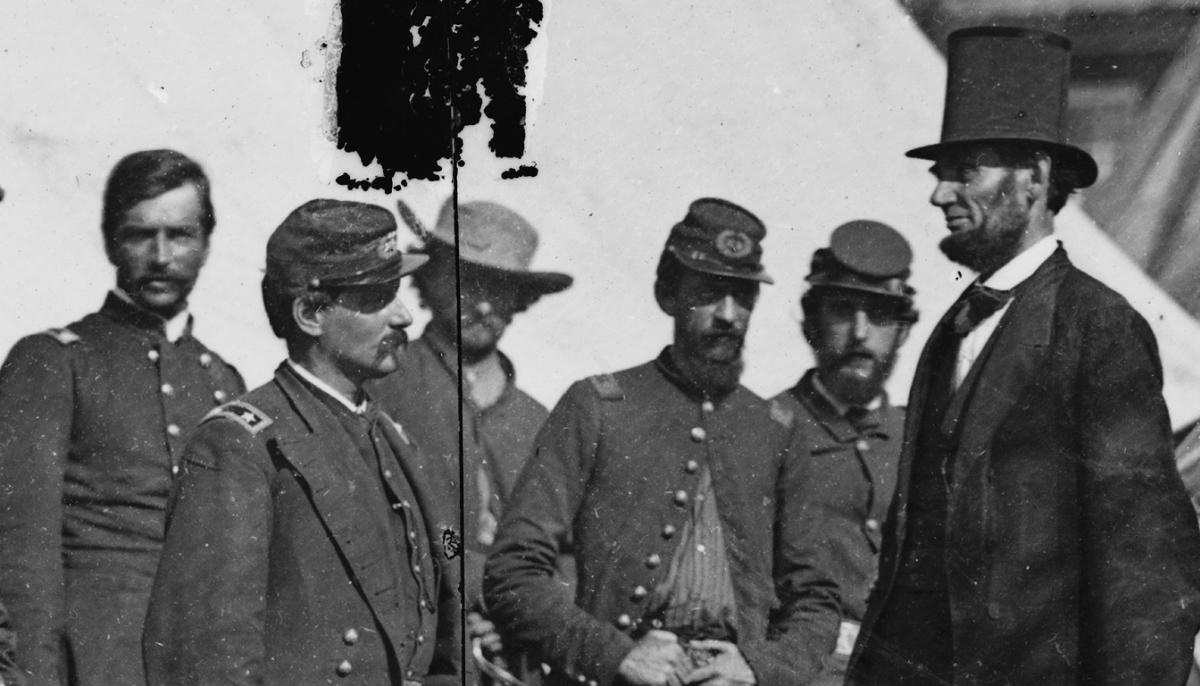 President Abraham Lincoln and General George McClellan just before Lincoln visited Frederick, Maryland in October 1862. - Library of Congress
Where to learn more
Walk in the footsteps of President Lincoln in Downtown Frederick by following this guide.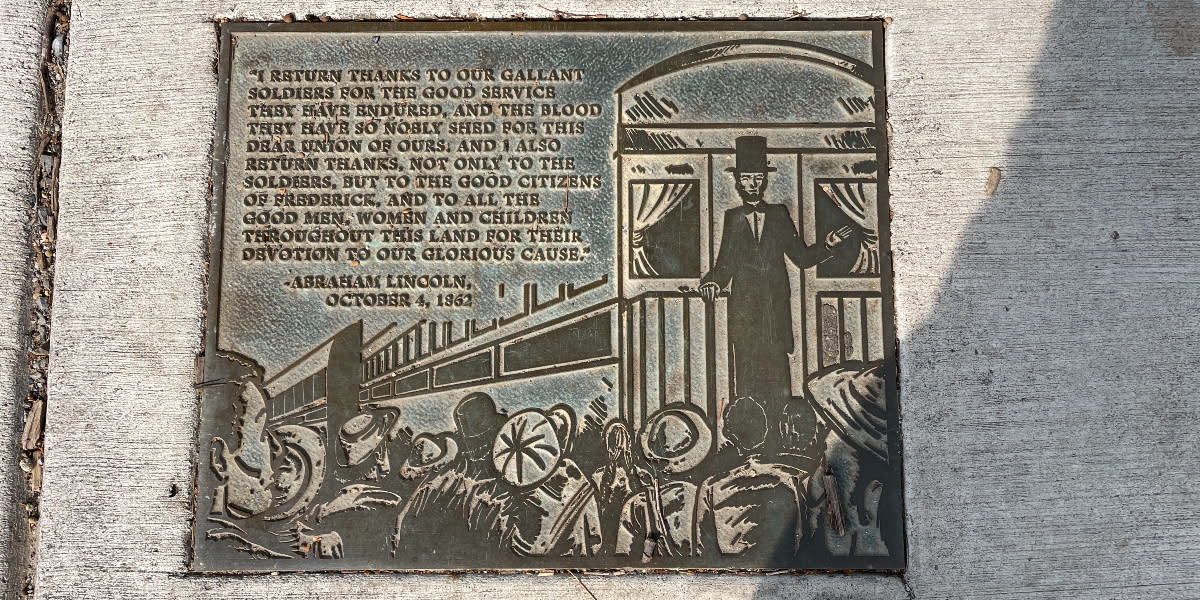 Walk in the (large) footsteps of President Abraham Lincoln in Downtown Frederick 
---
The events that took place in Frederick County, Maryland in the late summer and fall of 1862 are among the most important in American history. Ultimately, the events that took place here, the battles that were fought, and the medical care administered changed the course of the nation's history and began the process toward our nation experiencing a new birth of freedom. Find our nation's history right here in Frederick County and throughout Maryland's Heart of the Civil War Heritage Area. 
---
Discover more of the story at these sites