Seeking the perfect activity for a rainy day? It's a great chance to try one of Frederick's escape rooms - attractions where you can enter a whole new dimension of fun. 
---
Escape rooms may sound daunting or even a bit scary, but these diversions are an opportunity to live out games and puzzles in real-time. Assemble a team of friends and family and dive into these timed challenges that take you to far-away lands or into fantasy mysteries without ever leaving the City of Frederick.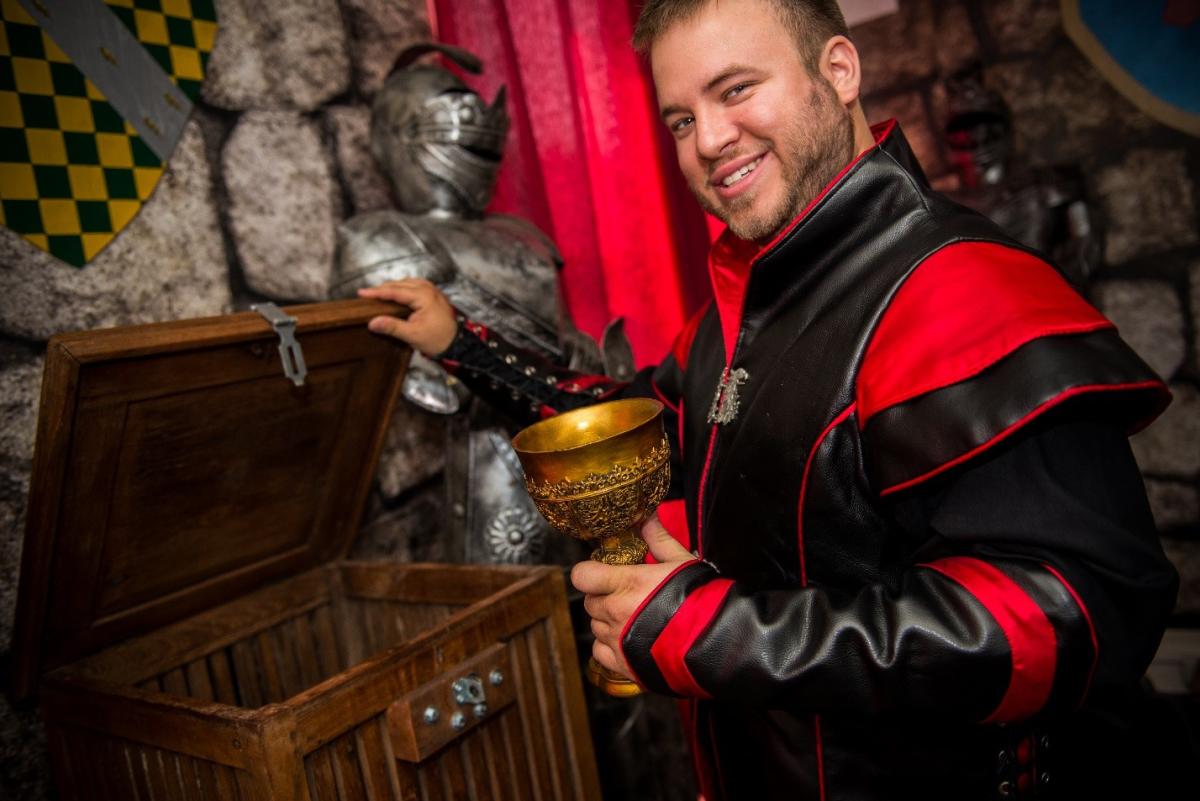 Frederick is home to four distinct escape rooms, each offering different scenarios and challenges unique to the game designers who created them. In recent years, these businesses have catered to an ever-growing audience of escape room fans, families, friends, and even groups seeking professional development and team-building opportunities. 
Find out more Frederick's expertly crafted escape room experiences below. 
---
In the heart of Downtown Frederick, you'll find Surelocked In.  Located in one of the city's historic banking buildings, you'll find rooms bringing you face-to-face with outlaws in an Old West saloon, investigating a dinosaur research laboratory, and immersing you in the middle of a ghost story. An hour in an escape room at Surelocked In pairs perfectly with a lunch or dinner at a downtown restaurant or cafe.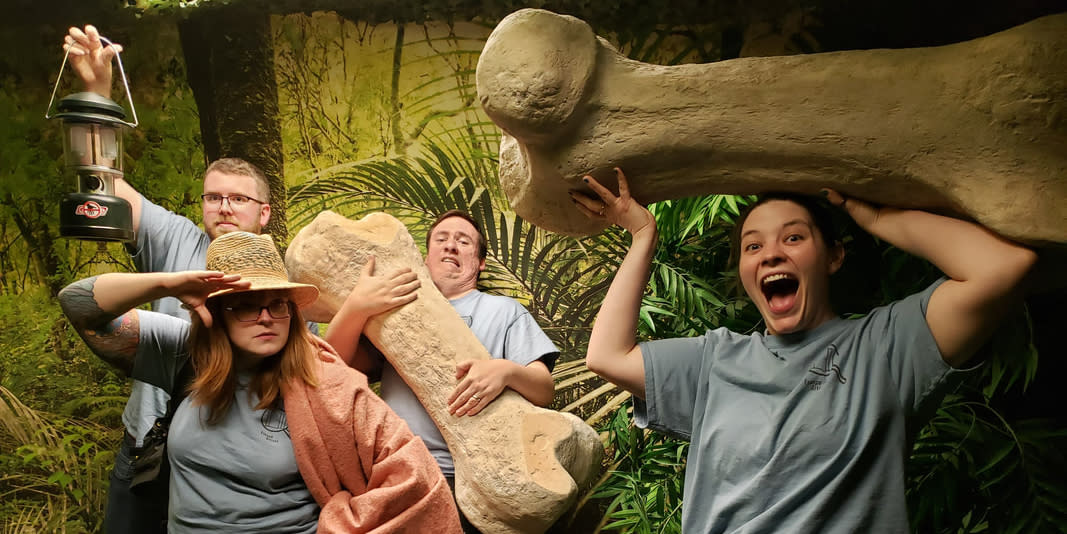 Try these rooms at Surelocked In: 
Tyrannosolveus Rex & Dinosolveus 

When something went wrong at the research facility, you were their first call. Your mission: investigate the site and make things right. Your reward: enough cash to shock a stegosaurus! Seems simple enough, even if you keep hearing something in the jungle...

​They shot the sheriff, but thankfully you're the deputy! Hiding in an isolated saloon after being ambushed by outlaws, you need to arm yourself if you want to make it out alive.  The bad guys have the place surrounded, so grab some guns and dupe the desperadoes - that's how the West is won!

​Twas the night before Christmas and the North Pole, Holiday joy was brimming inside every soul!
When from Santa's room there arose such a clatter, Every elf sprang up to see what was the matter! "The List, it's missing!" Santa said with dismay, "And we simply must find it before Christmas Day!" "Find it - you must," Santa shouted, quite haughty, "Or the only List you'll be on will be 'Naughty!'

Ghost stories always seem silly, until the lights go out. Everyone has heard whispers of the once great Maycroft family, especially the story of young Susan Maycroft. Executed for practicing witchcraft, they say Susie still haunts her ancestral home, seeking vengeance on those who wronged her. You laughed when you first heard that story, but you aren't laughing now... Don't be afraid! After all, stories are only stories, right?
---
Step over to Carroll Street and find deeply immersive escape room opportunities at Clue IQ. These rooms take you out of our world and into incredibly detailed environments from Santa Claus's North Pole flight control center, to a World War II bunker, and a castle with King Arthur's knights. An afternoon or evening of play at Clue IQ pairs perfectly with a craft beverage at nearby distilleries and breweries. 
Try these rooms at Clue IQ: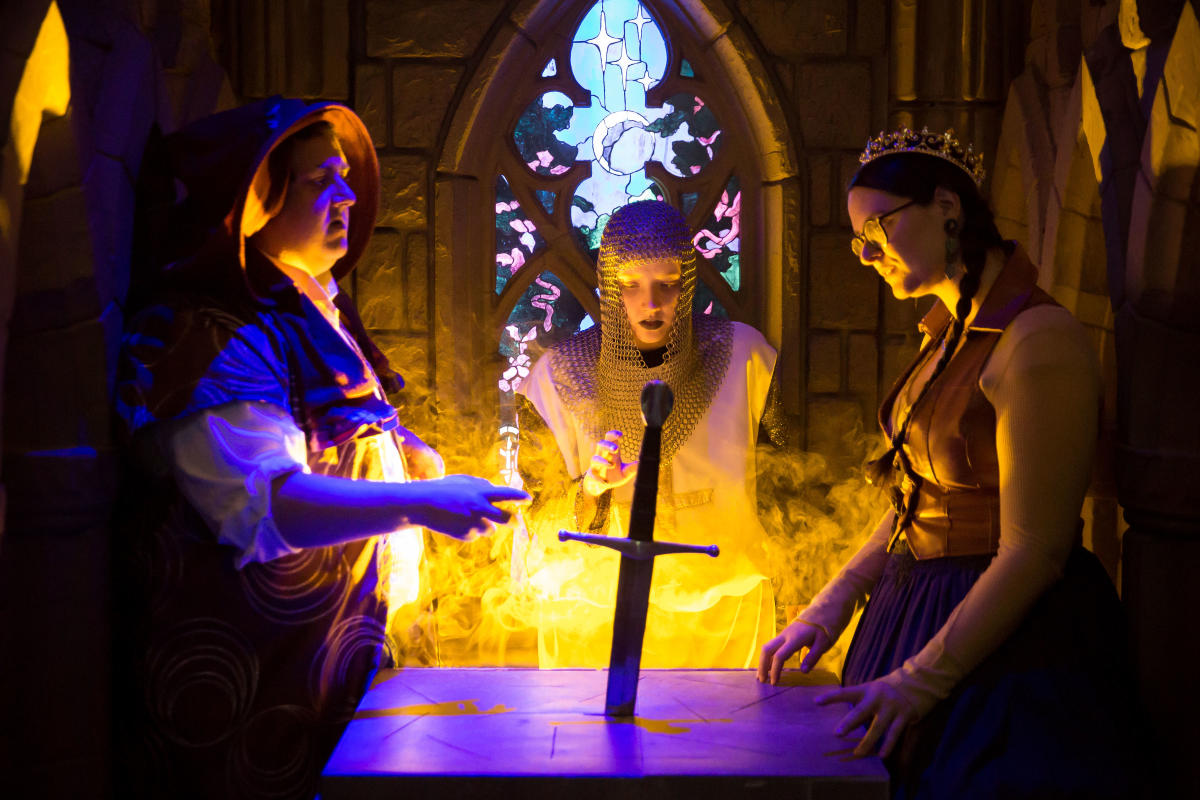 ---
Escape This Frederick 
Head on out to East Street to find Escape This Frederick. These games will take you into prison breaks, put you at the center of a diamond heist, or set you against your friends in a competition to quickly solve a crime. With so many breweries and restaurants popping up on East Street, any number of dinners or drinks goes down well after solving one of the puzzles at Escape This. 
Try these rooms at Escape This Frederick: 
---
This facility is an all-in-one spot for all things fun and entertaining. 4D Fun Center contains an arcade, laser tag, bowling, and features a restaurant and sizable craft list. Among its attractions are three distinct escape rooms.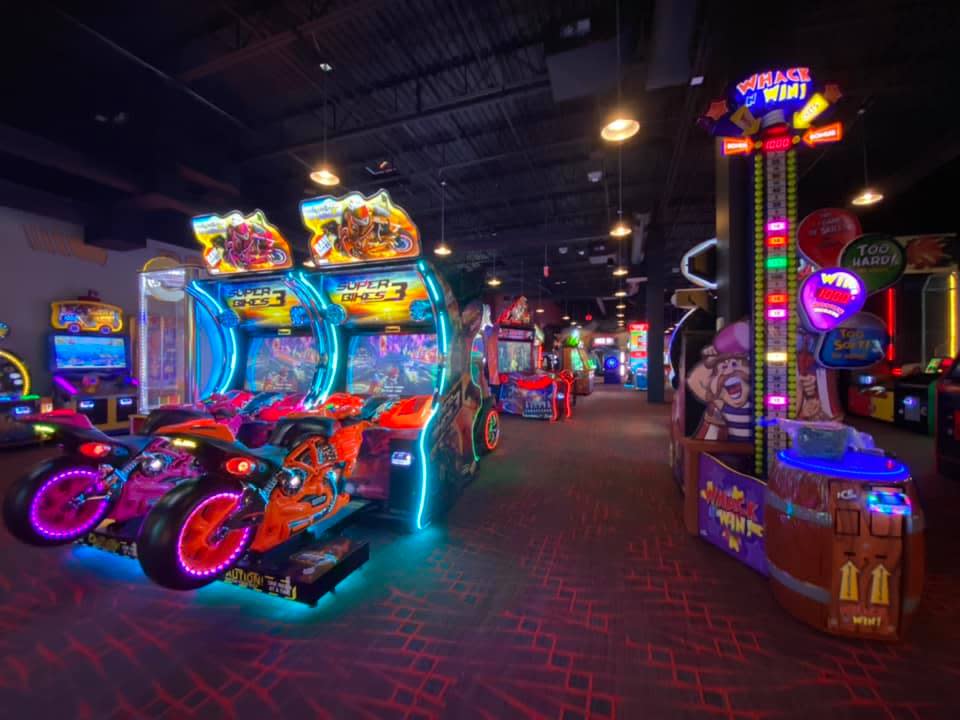 Try these rooms at 4D Fun Center 
Off the Radar

​You and your fellow comrades are aboard a high tech submarine, The SS Escape, somewhere in The Bering Sea off the coast of Alaska. On the way to your top secret mission, equipment begins to fail and the captain has to make an emergency ascent to the surface. Moments later, you feel a thunderous crash and everyone instantly gets the same panicked feeling… iceberg! The cold is already setting in and oxygen is running low. You must find a way to repair the defrosters, make the hatches operational, and then you and your crew can go topside to use the few flares that you have aboard to signal the Cost Guard. You must hurry; you have only 60 minutes before all oxygen is completely depleted!​

Zombie Research Lab

This isn't your typical zombie outbreak. The Zombyte virus is infecting mechanically enhanced humans to create a horde of robo-zombie creatures. Your team of scientists is trapped in a lab with a simple goal: find a cure. All other research facilities are infected or unresponsive, so it's up to you.

Shafted

​The once thriving Coalcot mining community has set desolate for over a century; an abandoned relic to a bygone era of grit, grime and tough as nails coal men... While conducting research, you find that the abandoned mine may hold the secret to a vast treasure. You and a group of friends decide to explore the old mine shaft in search of the riches. 
---
One of the beautiful things about Frederick's escape rooms is that they are constantly adding new experiences. Even once you've solved them all, there's always soon to be a new opportunity to solve the puzzle, answer the riddle, and beat the clock. 
---
Explore More Things to Do in Frederick County 
Frederick County has much to offer for the under 18 set. In addition to our traditional attractions, tours and…
Frederick County remembers. From the National Fallen Firefighters Memorial Park to the monuments to earlier heroes…
Whether you are visiting over the summer or in the winter months, there are always events happening in Frederick…