Halloween in Frederick, MD
Dress up in your favorite costume and bring your family to Frederick to celebrate Halloween! With so many great Halloween events and activities, there is plenty to entertain adults and kids alike. You might even see a ghost or two.
---
Kid-Friendly
This annual trail of lights and pumpkins is perfect for Halloween fans of all ages.
Spirits of the Furnace 
"Spirits of the Furnace" is a guided night tour through the historic Catoctin Iron Furnace and Village, with stops in historic structures and along the landscape. Crafts available for kids. 
Scarecrows March on Main 
Scarecrows take over Main Street in Middletown during the last two weekends of October. 
Trek or Treat - Pirates of the Carabiner
Swing through the trees with this unique trick-or-tree experience at Tree Trekkers. 
 Not So Scary Halloween Party
Fill up your evening with fun and your bag with treats at Adventure Park U.S.A.
History Trick-or-Treat
Discover the history of trick-or treating along with other fall traditions on this guided trip through Rose Hill Manor and the park's grounds. 
Halloween in Downtown Frederick
Trick-or-treat at all your favorite downtown businesses and enjoy some "ghoulish fun" with kid-friendly activities.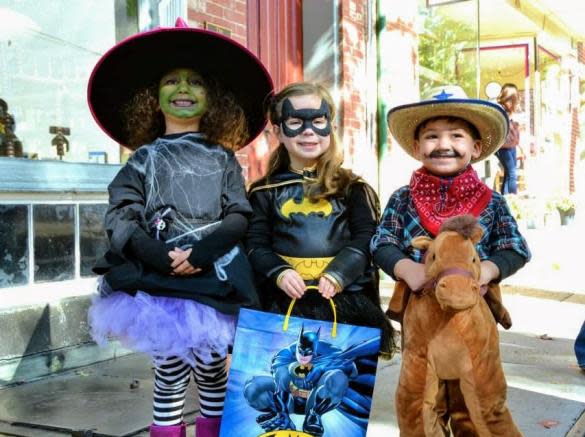 For the Older Crowd
Take a ghostly journey through Frederick's haunted past on this guided downtown ghost tour.
Back from the Dead Cemetery Walks - Sold Out
On the Cemetery Walk at the Seton Shrine, as a guide leads you through the dark by candlelight, saints and martyrs come to life and reflect upon the "Last Things." Recommended for ages 14+
Explore the lives and deaths of the many famous people interred at Frederick's historic Mount Olivet Cemetery.
Wine & Ghost Spirits
Head to Catoctin Breeze Vineyards for a glass of wine and frightful tales by the fire. 
Enjoy a four-course meal, gracious service and the live entertainment of a murder mystery on the Walkersville Southern Railroad!
Explore history and haunts on a guided tour through the darkened galleries of "Frederick's most haunted building."
Murder and Mayhem Tour - Heritage Frederick 
Explore scandalous, nefarious, and unbelievable moments from Frederick's past on this history walking tour of historic downtown.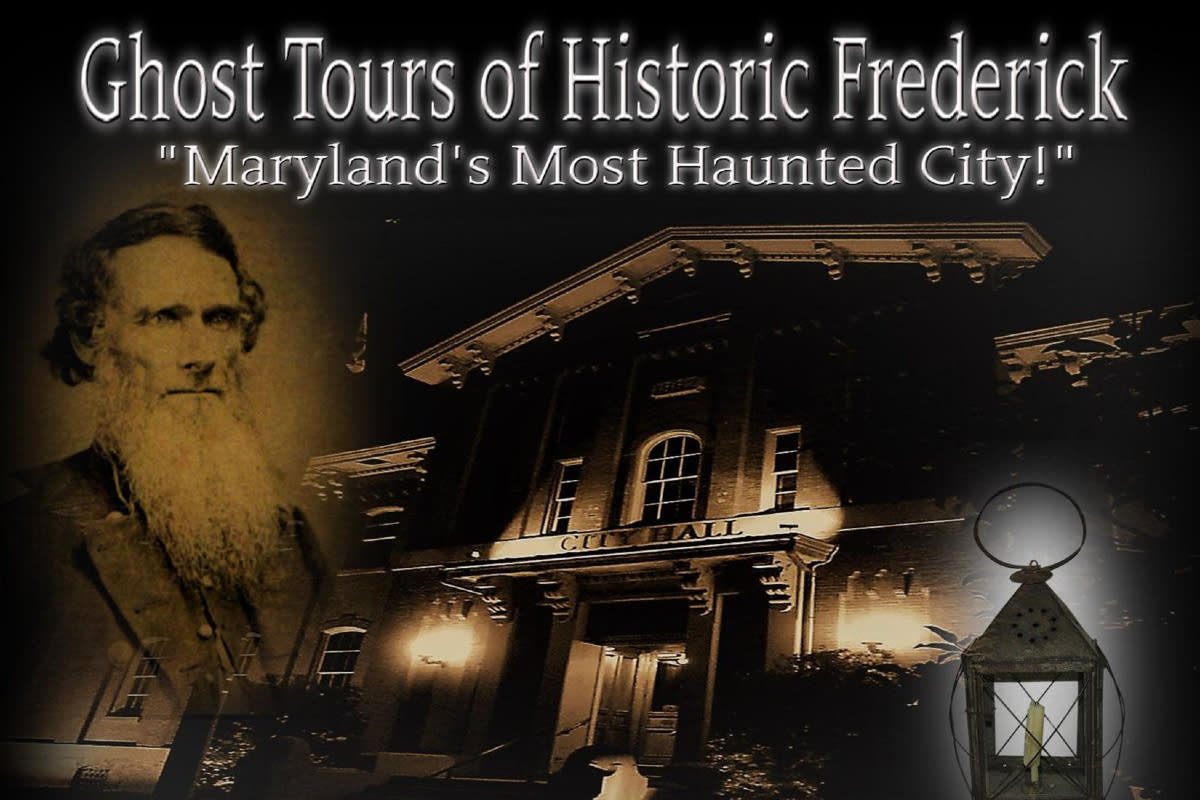 Don't Miss These Fall Favorites in Frederick County
Fun Fall Festivals in Frederick
Top Places For Fall Foliage in Frederick County, MD
The Road Most Traveled - A Guide to Frederick's Scenic Drives
Take a Hike! 10 Destinations in Frederick County for Hiking Enthusiasts
Stay Out Late
Stay overnight in Frederick, MD
Homewood Suites by Hilton - Frederick
Courtyard by Marriott Frederick
10 Clarke Bed & Breakfast
Residence Inn by Marriott Frederick
Hampton Inn by Hilton
Hampton Inn/Suites Ft. Detrick
Hilton Garden Inn