Holiday shopping in Frederick, Maryland isn't truly complete without a stop at the Frederick Visitor Center. Whether you are looking for Christmas ornaments, holiday artwork, festive glassware, or gift cards to your favorite local businesses in Downtown Frederick, you'll find options at the Visitor Center.
Be sure to stop in today to find special Frederick-themed gifts to brighten the holidays for you and yours.
---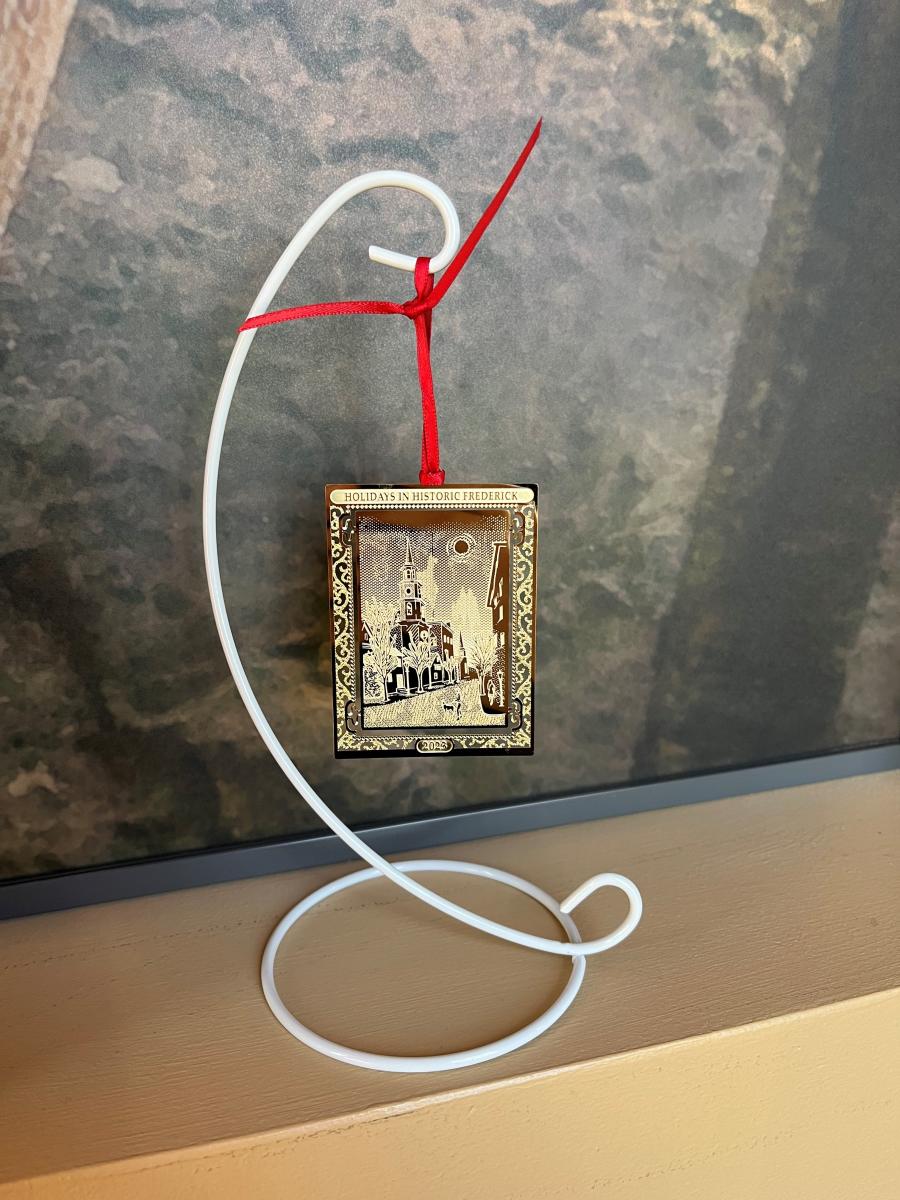 This brass ornament design features Celebrate Frederick's 2022 Holiday Art Contest Winner. The image is a cheer-filled winter scene as eager shoppers and people wander the streets of downtown by artist Seth Holmes. Prints are available for sale as well. All proceeds from the ornaments and prints benefit Celebrate Frederick. The original artwork is on display at the Frederick Visitor Center and is available for purchase through Holmes Watercolors.
---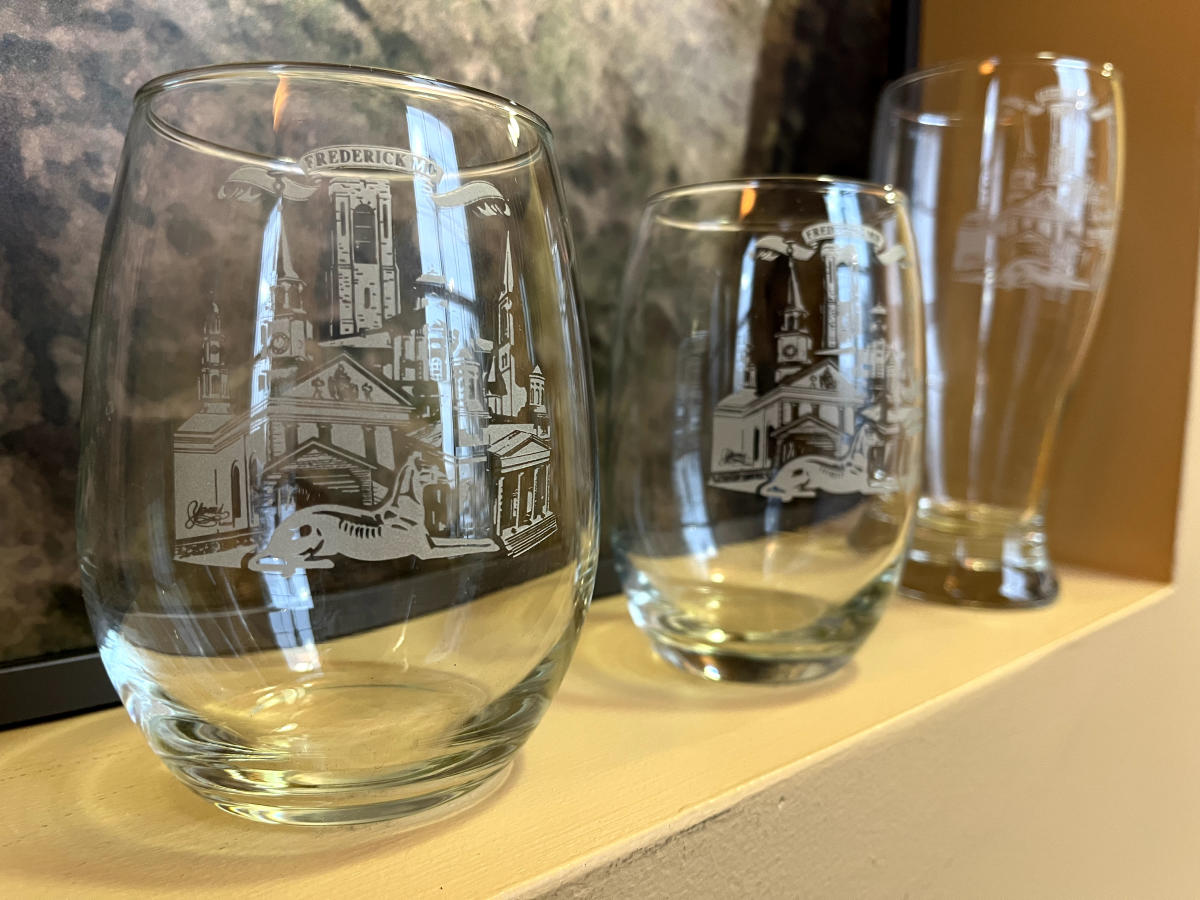 Whether you are a wine or beer drinker, or you just want to lend a seasonal air to your favorite beverage, these glasses will be perfect. Featuring a scene of Frederick in winter designed by local artist Yemi Fagbohun, they will keep your beverage cool while you stay warm this season.
---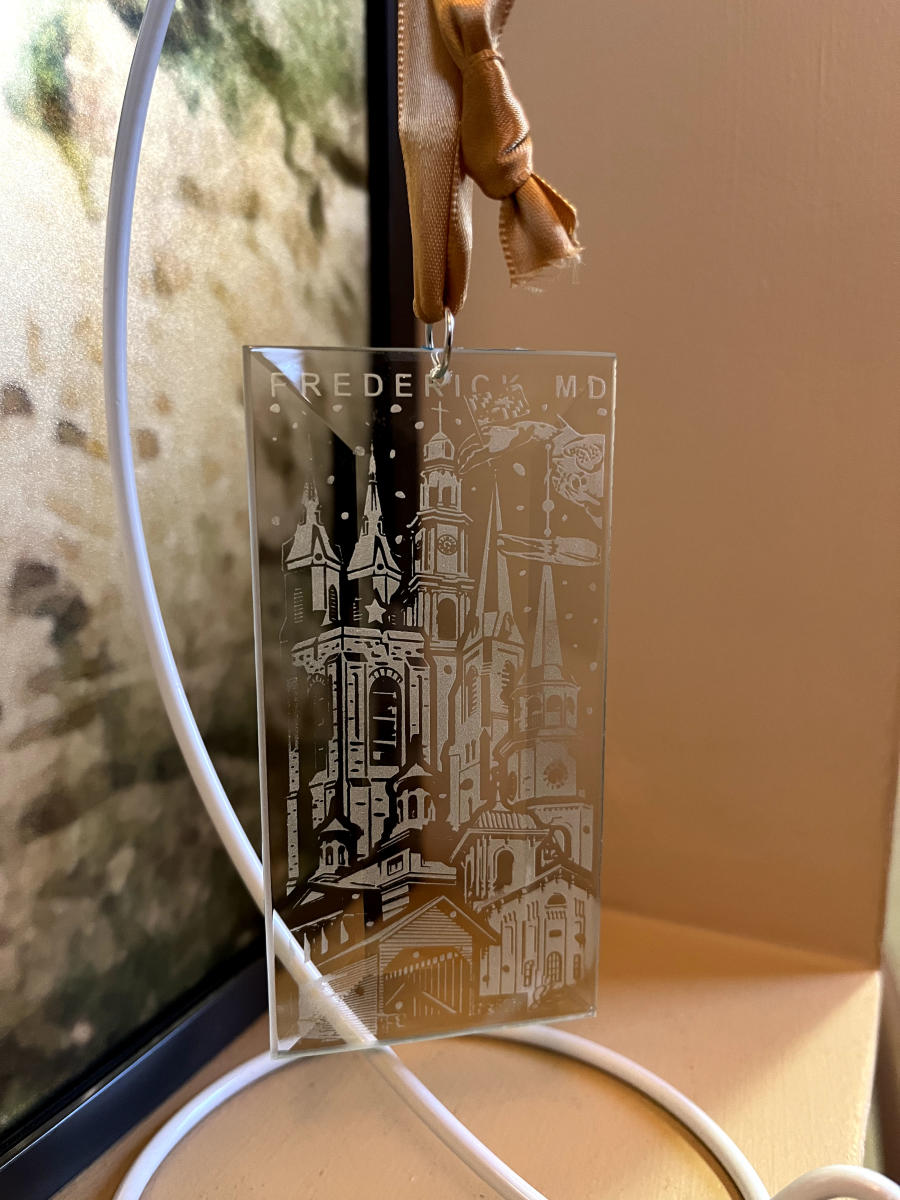 This etched glass ornament designed by Yemi features the famous spires of Frederick with some fluffy snow falling in the background. The signature Maryland crab (Santa "Claws") flies across the sky, presumably on a mission to deliver presents throughout town.
---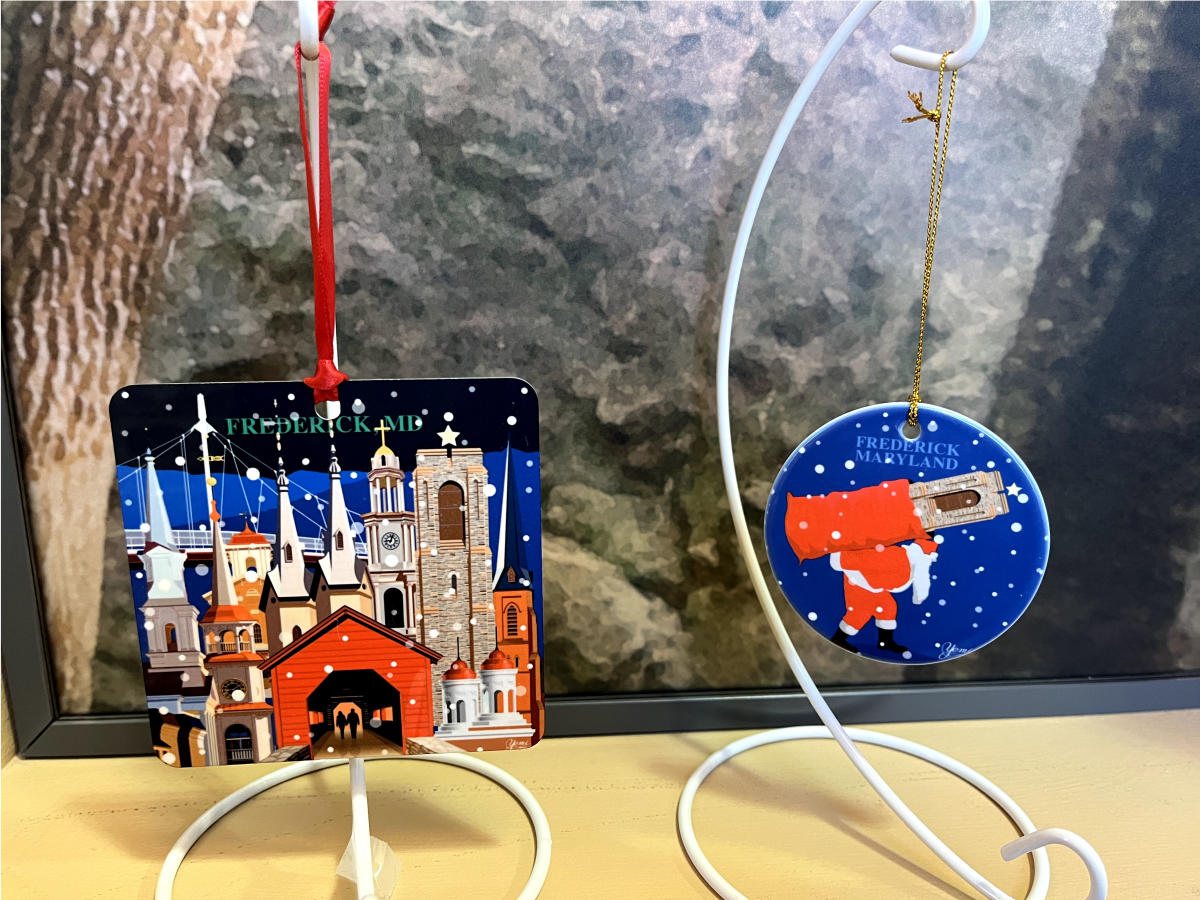 This Yemi designed ornament comes in both a smaller and larger size. The smaller sized ornament is made of ceramic and the larger is made of metal. On one side you can find the iconic spires of Downtown Frederick rising above on of the county's historic covered bridges while snow falls in the background. The opposite side features Santa carrying the Baker Park Carillon in his gift bag amid the snow.
---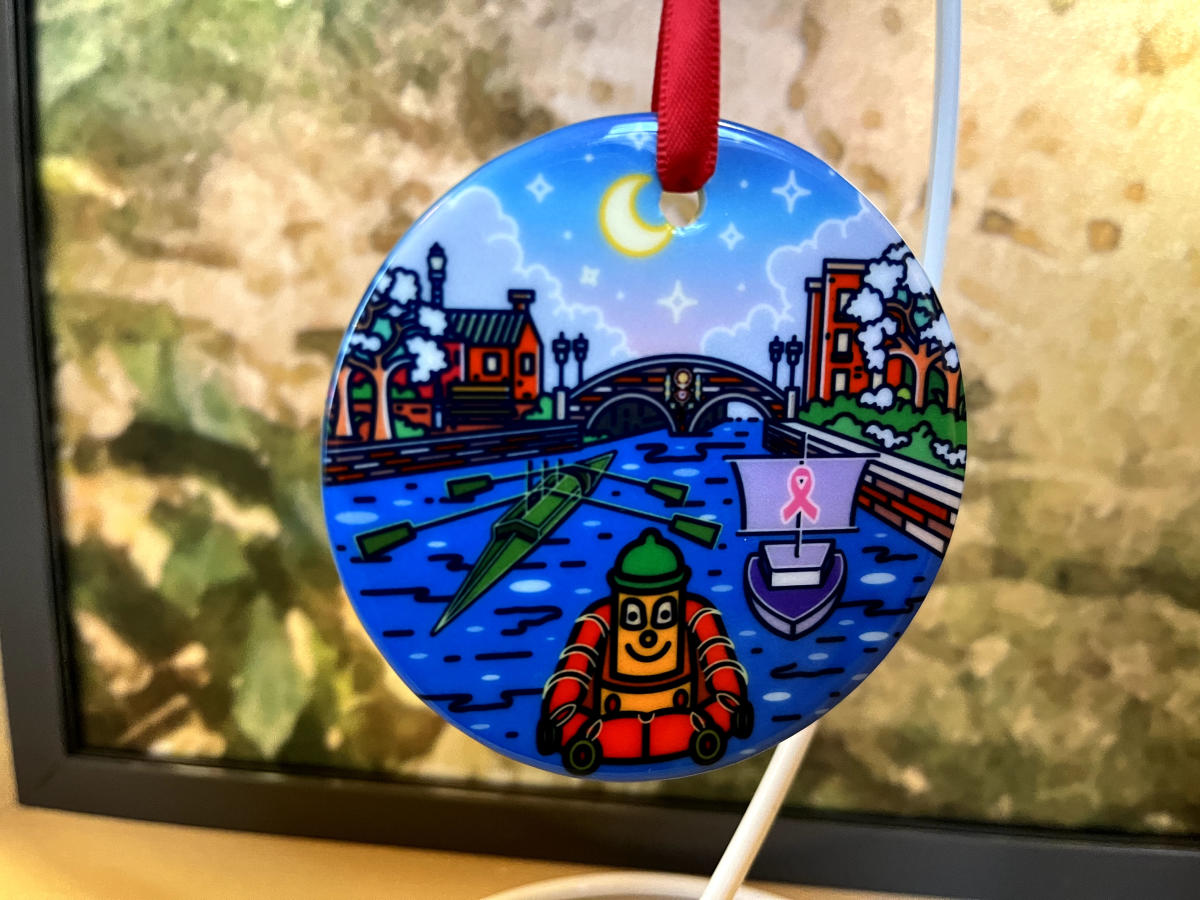 Road Trip Mercantile's holiday ornament features Frederick's immensely popular Sailing Through the Winter Solstice event and fundraiser. The front side shows last year's top three boats, and the reverse side has the event's title listed along with the year. A portion of all ornament sales is donated to Color on the Creek.
---
And make sure you speak to a member of our visitor services team on your visit for recommendations about how to make the most of your time in Frederick County this holiday season!
---
Make Holiday Memories in Frederick County